About Bandung
This week, Christabel and I took a trip to Bandung, a booming metropolis increasingly popular with Singaporeans. Surrounded by volcanic mountains, this city used to be filled with tea plantations established by the Dutch who wanted to capitalise on the region's fertility.
Bandung was also nicknamed the Paris of Java due to the beauty of its natural landscape and the similar atmosphere it shared with European cities. It has since evolved into a sprawling city filled with restaurants, cafes, luxury hotels and the odd Singaporean on the hunt for good bargains.
Yes, Bandung is extremely accessible to us! The city is just a 1 hour and 40 minute flight away and it cost each of us around S$150 to get there, inclusive of airport tax! But there are way more things to do in Bandung than just shop.
Here are 10 reasons why you should make Bandung your next short getaway. But first, check out our highlights video of the trip!
1. The city is literally cool

The city lies on a river basin surrounded by the Parahyangan mountains. Temperatures are considerably cooler, which made our exploration of the city enjoyable. I forgot I was in South East Asia.
2. Pick up local designs at Jeans street
As soon as we touched down, we headed to Cihampelas Walk – known as Jeans street to tourists who may have difficulty pronouncing its name. (It's pronounced "Chiam-plus"!) The street used to be known as the place to get clothes from local designers and the numerous shops selling locally-made jeans.
Cihampelas Walk is where you can indulge in a healthy amount of road-side shopping with most products ranging from Rp 10k to Rp 40k (Yes, S$1 to S$5!) Just take note the branded goods here aren't legitimate. The extravagant facades of some of the shops make for a colourful shopping experience.
If you want to retreat to something more modern, just head over to one of the malls nearby. Cihampelas street has a good mix of swanky malls and old-school street markets. You'll be reminded of how developed Bandung is when you see familiar brands like KFC and Nike.
After some shopping, we headed back early to the hotel to prepare ourselves for a very long Day 2.
TSL Tip: When travelling by taxi, always insist on using the metre. While we were there every taxi driver did so automatically. But we've heard stories of taxis insisting on a fixed price. When that happens, just walk away and grab another taxi.
3. Visit the sea of blue
Kawah Putih (meaning "white crater" in Indonesian) is a crater lake of staggering beauty that lies 50km south of Bandung.
This stunning lake of pale turquoise is highly acidic (pH 0.5-1.3) so do not even think about dipping your toes in the water. But the picturesque view will take your breath away. It is the stuff wedding albums and Nicholas Sparks movies are made of.
Bring a mask along as there is a lot of sulphur in the air and be sure to grab a jacket too. It can be chilly here due to the lake's high elevation.
Fees: Rp 150k (S$18 admission charge for cars), Rp 20k (S$2.5 admission ticket per person) 50km may not sound that far away but because of traffic conditions, expect to commit at least 2 hours of travelling by car each way from Bandung to get here.
4. Go Strawberry Hunting
Whenever you visit a volcano, you're bound to see miles of surrounding plantations. This is because of the breakdown of minerals; composites of volcanic residue that are highly beneficial for plants. Thank you secondary school geography class.
The strawberries fields were located just a 5 minute drive away from Kawah Putih. For a fee of Rp 40k (S$5), we were given a basket and allowed to pick all the strawberries we wanted. There isn't any machinery being used here, so picking the strawberries ended up being a lot tougher than it sounded.
It was a fun and humbling experience going through the fields that made me understand first-hand the work that goes in to harvesting produce on a daily basis. I don't think I can buy strawberries from Cold Storage again without this memory surfacing.
5. Visit a mythical volcano
Volcanos. Dragons. Middle-Earth. These are the larger than life legends we only read about. So I was ecstatic to have the opportunity to finally visit a live volcano – and the most famous one in Bandung no less – Tangkuban Perahu.
Tangkuban Perahu is an active volcano that technically last erupted in 1983; but the locals here regard the last eruption as being in 1969.The cool part is how you can walk around the perimeter of the volcano and visit the craters. The main one is called "Kawah Ratu" or Queens crater.
After posting a picture of this crater on my Instagram, my mom made a comment on how she fondly remembered visiting this place with my dad 30 years ago. I wondered if they witnessed the same view as us. Some things never change.
6. Ride a Unicorn
The only thing better than visiting a volcano is visiting a volcano on a horse. It also helps when you're given a magical looking horse with pink hair that looks straight out of "My Little Pony." Our 15 minute horse rides were bargained down to Rp 150k for two or about S$8 each.
7. Trek through the jungle and crater hop
You can visit 3 craters at Tangkuban Perahu. After visiting the main crater Kawah Ratu at the top, we made the 30 minute trek down to Kawah Domas.
You definitely need a guide to help you navigate through the woods through the cleared paths. Otherwise, you're bound to lose your way – don't even try. It's a 30 minute downhill walk full of scenic sights and photo opportunities. Just be careful not to come here at night or alone and be sure to bring along water. A guide will likely approach you but if there isn't one just go to the administration office.
8. Dip your legs in volcanic springs
It felt surreal standing in the throbbing heart of a live volcano. Kawah Domas' other appeal is the various pools of sulphuric mud and springs that never stop flowing.
There are different pools of varying temperatures here. The warm ones can be used as a mud spa while you can even soak your feet in the hotter ones; said to have therapeutic healing properties. The boiling springs can even be used to cook eggs, which you can purchase from a nearby shop.
Remember not to make the uphill climb back to Kawah Ratu. Ask your guide to inform your driver to wait for you at the exit of Kawah Domas, a relatively easier 15 minute walk away.
Because of how tipping culture is in Bandung, we paid about Rp 300k each for "official entrance" and another Rp 400k to the guide for 2 hours of his time. So the trip down cost us both about S$100 which was super pricey. You don't really have a choice though but the trip was definitely worth it.
TSL Tip: An 8 hour car ride will cost you about Rp 600k if arranged by the hotel. We ended up spending over 16 hours travelling with our driver on Day 2 for about S$100+.
9. The best 10 cent Goreng Pisang in the universe
On our way back to the hotel, we stopped at one of the roadside stalls recommended by the driver. Perfectly crispy on the outside and sweet and tender within, this goreng pisang was the best we ever had. It cost Rp 10k (S$1.50) and came in a packet of 15. So one piece was just about 10 cents. Unbelievable!
TSL Tip: I'm sure we all heard horror stories of street-food before, and that could cause hesitation when it comes to trying really authentic local food. But you really should not worry so much about the hygiene levels of food when you go overseas. Because as long as the stall has a local crowd, it means it has already been vetted by the locals and the food is safe. Avoid stalls with no patrons.
10. Find incredible bargains at Factory Outlets
At the end of our day, we squeezed in some last minute shopping at the factory outlets.
This is the main reason Bandung is so popular with weekending Singaporeans, Malaysians and even Jarkatans. The three main areas are Dago, Jalan Setiabudi and Jalan Riau and they are all within walking distance to each other.
You'll be able to get most branded products for under S$20. I bought a bunch of brandless boxers for S$3 each and ended up buying a Burberry polo-tee for under S$18 and a CK leather jacket for just S$80. Yes, leather!
If you're into shopping, you could easily spend days in the endless maze of factory outlets.
Our Bandung Experience
Our flight departed early the next day so we did not have much of a Day 3 and we even ran out of Indonesian Rupiah from all the shopping!
We were pleasantly surprised to find that Amaroossa Hotel offered complimentary airport transfer service. Their rooms were a bit old but themed in the luxurious style that reminded me of Singapore's The Scarlet.
The breakfast was good, rooms were very spacious and it was near both the shopping streets and factory outlets. It also had a lovely pool that we did not have the time to use. At just S$60 / night, it's a hotel I would highly recommend to those coming to Bandung.
Bandung is one of Indonesia's most developed cities. It is easy to get around and most suitable for Singaporean shoppers looking for a short getaway. Those looking for something more could also fulfil their wanderlust at the beautiful natural wonders that surround Bandung.
Getting to Bandung
Singapore Changi Airport connects you to Bandung via three operating airlines, offering up to 35 weekly services. The airlines include Indonesia AirAsia, SilkAir and Tigerair.
In our "Discover Indonesia" series, The Smart Local team goes off the beaten track to explore five lesser travelled Indonesian cities. Stay tuned for our upcoming guides and videos to more of these hidden Indonesian gems as we suss out the best things to do and eat in each city.
Visit changiairport.com/discoverindonesia for the latest special travel deals to discover the world next door.
Read more from our TheSmartLocal Discovers Indonesia Series!
---
This post was made possible thanks to Changi Airport.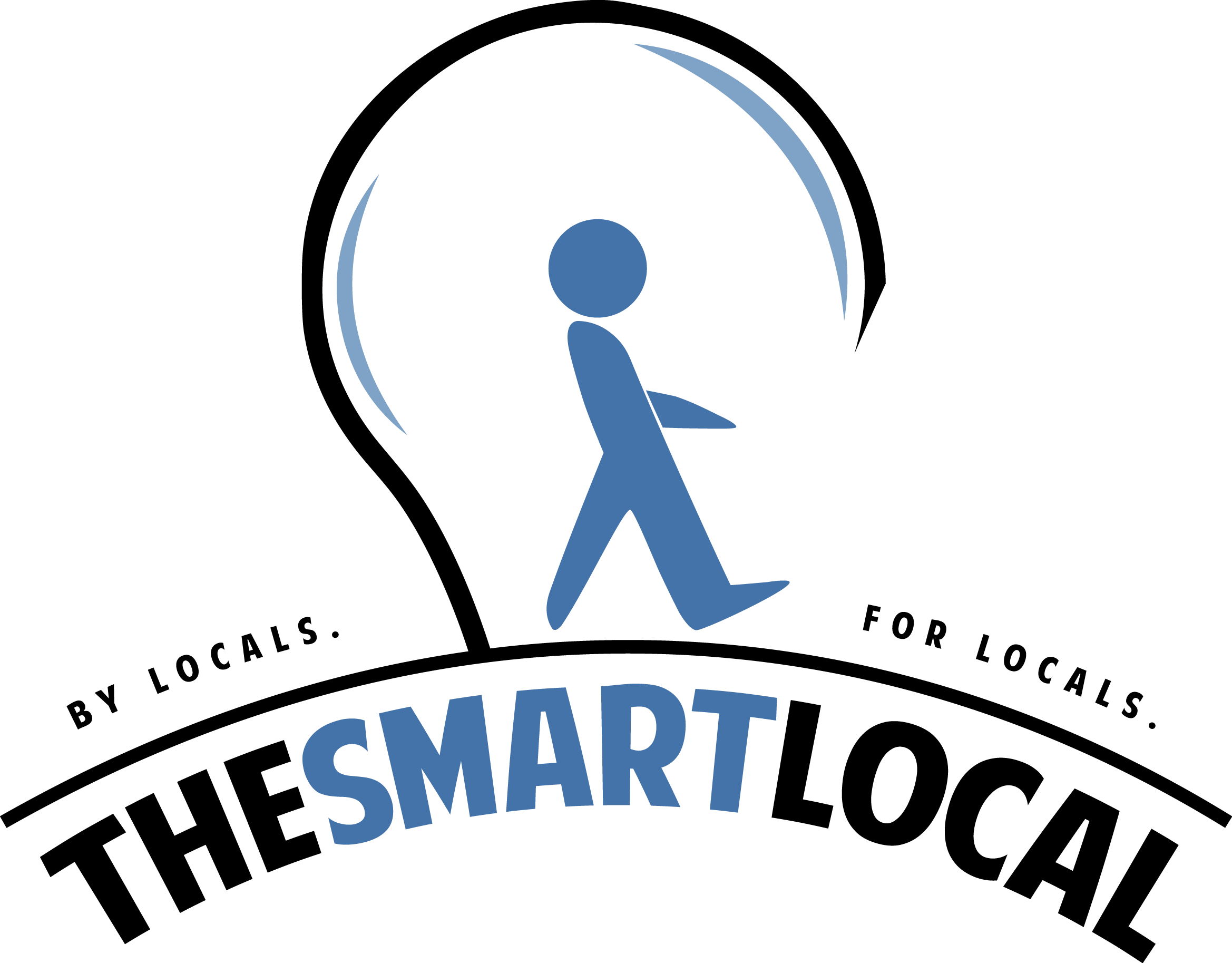 Drop us your email so you won't miss the latest news.