Surabaya – 10 Road Trip Memories to a Live Volcano
Aside from its reputation as one of Indonesia's biggest business centres, I knew little about Surabaya. I thought of it mostly as a place of transit for travellers to change planes, trains or buses. To the locals, Surabaya is known as the "City of Heroes" for its role in Indonesia's struggle for independence – not that this meant much to any of us before The Smart Local team headed down for a short exploration trip.

Upon arrival, we soon found out why Surabaya is a severely underrated destination for the intrepid traveller. It has an interesting, though limited, repertoire of in-city attractions because this is what Surabaya really is – the gateway to East Java's natural wonders.
Surabaya connected us to the rural charm of Malang and the sulphurous crater of Java's most well-known volcano – through a mere 3 hour drive. You do need to go on a road trip to get the full experience out of this destination. Here's our Surabaya highlights video from our trip!
Armed with neck pillows and a car boot full of snacks, we embarked on a three day road trip around East Java. In this article, we'll be telling you exactly how to get from the best sushi in Surabaya to the crater of Mount Bromo at sunrise.
TSL Tip: You can hire a driver at your hotel lobby – it's easier than renting a car because the cost is reasonable. Rates are often flexible according to your schedule. We recommend hiring a driver for an entire day for around SGD $120 or less. This covers everything from fuel charges and the driver's meals. Cars can often fit up to 7 people.
Rates differ from company to company but we suggest asking your hotel bell boy for his driver contacts instead of the reception staff. They often have the best connections as they're the ones in charge of drawing taxis to the hotel.
Day 1: Surabaya
Keep your first day of activities light and conserve your energy for the full day trip out of town.
1. Eat in a factory turned museum at House of Sampoerna (1.5 hours)
This beautifully restored 19th-century Dutch building is home to one of Indonesia's largest cigarette manufacturers, Sampoerna. The lobby area is now a museum furnished with exhibits of cloves and old machinery used in cigarette production. You'll be intrigued by a life-sized tidbits stand and artifacts that once belonged to the Sampoerna family – lace-trimmed Peranakan kebayas, rusting bicycles and the like.
Go up to level two for a view of the factory operations. Hundreds of women hand roll and pack cigarettes here every day. End the tour with brunch at the Sampoerna cafe, a lovely retro-style dining space with high ceilings and vintage furnishings. We recommend ordering their Beef Lasagna, which comes in a large portion.
Address: Taman Sampoerna 6, Surabaya 60163, Indonesia
2. Appreciate cultural diversity at Cheng Hoo Mosque (1.5 hours)
The Cheng Hoo Mosque is a 10 minute drive from Sampoerna museum. It's worth a visit because its a fascinating building representing Surabaya's cultural complexity. It may come as a surprise to you that Cheng Hoo was a devout Muslim.
This mosque, with its oriental facade and octagonal tiered pagoda roof was erected to honour the great Chinese explorer, who stopped by Java on his expeditions.
Address: Muhammad Cheng Hoo mosque, Jalan Gading No. 2, Surabaya
3. Explore a submarine at Monumen Kapal Selam (3 hours)
Take a 15 minute drive to the Monumen Kapal Selam. This museum really is a playground in the form of a massive submarine. It's a Russian submarine commissioned into the Indonesian navy in 1962.
You can wander around the interior of the submarine, ogle its torpedo tubes and even peek through the periscope. Some evenings, documentaries are screened inside the submarine for your viewing pleasure.
Address: Jl. Pemuda (Embong Kaliasin, Genteng), Surabaya, East Java, Indonesia
4. Go Japanese at Edo Kaiten Sushi (1.5 hours)
I know it seems counter-intuitive to recommend Japanese food on an Indonesian trip but I assure you that the month-old Edo Kaiten will not disappoint. Chef Soenanto Laksono has more than 10 years of experience with sushi and he serves up a mean plate of sashimi.
Fresh fish is flown in from Japan every Wednesday and Saturday. At a price of SGD $6.00 for a Chirashi Don with 5 different types of fish, you're definitely getting your money's worth. We also loved the uber fresh Sushi and Sashimi Combo (SGD $20.70), with 6 pieces of sushi and 12 pieces of sashimi.
Address: Jalan Raya Gubeng No. 58, Surabaya, East Java, Indonesia
Rest for the night at a hotel of your choice and prepare for the next day's overnight adventure.
Day 2: Malang
The trip to Mount Bromo will be rewarding – but I have to warn you that it is long and may tire you out. Set out early to cover more ground. The drive to Malang will take you about three hours and it'll take another three to get to Bromo. Empty your bladders and bowels, fuel the car up and blast your favourite road trip playlist.
5. Dine on the rooftop of Rie Djenaka (1.5 hours)
On the way to Malang's Batu region, we stumbled upon this cafe with a stunning backdrop of mountain landscapes. You can choose to dine on the ground floor, up in the sheltered loft, or right at the top on the open air terrace. We recommend the top floor for a scenic lunch with a view that will convince you you're dining in Switzerland… almost.
Address: Jalan Bandung No 5, Malang, Indonesia
6. Pick Fruits at Kusuma Agro Wisata (3 hours)
An English-speaking guide will take you around the orchards to pick fruits of the season. We picked pink guavas and apples in July. Come November, strawberries will be ripe for picking.
The guavas here had sweet pink flesh and a firm exterior. To select our guavas from the trees, we did a squeeze test with our fingers to make sure they were firm but soft enough to bite into.
Malang is renowned for its Manalaki Apples, roughly the size of a palm and perpetually green. It's not that the apples aren't sweet, it's just that the temperature at the top of the mountains are too cold for the apples to turn any shade of red. The sweetest apples are golden-yellow so keep your eyes peeled for yellow apples.
Address: Jl. Abdul Gani Atas, Batu, Jawa Timur 65311, Indonesia
7. Batu Secret Zoo (3 hours)
Don't ask me why it's called a secret zoo. Nobody has a clue. One of the locals told me that it's probably because the zoo is home to many unusual animals. I fulfilled my lifelong dream of serenading an alpaca. I also came face to face with a very wary prairie dog and heard a majestic white lion roar, with the pavement trembling under me.
The sheer size and diversity of the zoo is hard to fathom. I'm guessing that the reason why they can house so many different types of animals is because the temperature in Batu is relatively colder. Don't miss the tiger exhibit. You'll come face to face with many different varieties of these large cats, housed side by side.
TSL Tip: During Ramadan, the zoo closes at 5pm. Head down earlier in the day to explore it fully. You'll need ample time to cover the sprawling zoo.
Address: JL. Raya Oro-Oro Ombo, No. 9, Kota Wisata Batu, Indonesia
8. Batu Night Spectacular (2-3 hours)
Batu Night Spectacular is a short 5-minute drive away. Affectionately referred to as "BNS" by the locals, this amusement park is reminiscent of a larger Escape Theme Park. Don't look down on the smaller rides here – they're not for the faint-hearted.
The Flying Chair shifted my heart into my throat and made it stay there for all of 10 minutes as I "flew" around repeatedly in dizzying circles. There's also a hair-raising ride that will flip you upside down in what looks like a massive saucer.
For the less gutsy, head for the lantern park at the very back. Life-sized lantern replicas of icons like the Eiffel Tower and the Petronas Towers light up the park. Perfect for a stroll with your special someone.
Address: Jalan Raya Gangsiran, Indonesia
Day 3: Mount Bromo
9. Watch the sunrise on Mount Penanjakan (3 hours)
Start driving out from Batu at around 11pm so you'll arrive just in time to see the sunrise. Mount Penanjakan stands higher than Mount Bromo so you'll see the yellow orb of the sun rise above the plumes of smoke from Mt Bromo's crater.
You'll need to ride a jeep up to the viewing terrace for SGD $75. It's quite a hair-raising experience traversing a pitch-black dirt path obscured by swathes of volcanic ash. Just trust your Tenggerese driver to get you there.
Do a quick check for the weather forecast though. We missed the pink-orange hues of the sun's initial ascent. The sky was too cloudy, obscuring the landscape with a grey sheet of mist.
10. Ride a horse up to the crater of Bromo
Our jeep made a couple of photo stops along the way and eventually parked at the Sea of Sand, with Mount Batok and Mount Bromo in the centre. You can choose to trek up to Bromo's crater or mount a horse to trot there. The distance is perfectly walkable but prepare to get your shoes dusty.
After climbing up 250 steps and realising the magnitude of my unfitness, I could finally gaze into the gaping crater of Bromo, spewing white plumes of volcanic gas. It's almost hypnotic watching the smoke waft skyward.
Don't just stare into the crater, look all around at how far you've come and you'll be rewarded by the sprawling expanse of sand and mountain around you.
Coming face to face with Mother Nature
The journey to Bromo was an almost surreal one. I've never felt such contentment watching the sun peer through a heavy curtain of fog at dawn. Staring at the close cluster of Mount Bromo and Mount Batok from an elevated height felt like being a minuscule part of a massive watercolour painting.
Coming face to face with the crater of a live volcano sounds like a full-on expedition but really, we took our time getting acquainted with nature.
From Malang's fresh fruit produce and Batu's not-so-secret zoo to the pinnacle of our entire road trip – exploring the Mount Bromo caldera, every stop brought a new sense of wonder. Surabaya's charm lies not in its oldness, grandness or largeness as a city. Quite plainly, Surabaya is a gateway to East Java's effortless natural grandeur.
Getting to Surabaya
In our "Discover Indonesia" series, The Smart Local team goes off the beaten track to explore five lesser travelled Indonesian cities. Stay tuned for our upcoming guides and videos to more of these hidden Indonesian gems as we suss out the best things to do and eat in each city.
Singapore Changi Airport connects you to Surabaya via seven operating airlines, offering a total of 49 weekly services. The airlines include China Airlines, Garuda Indonesia, Indonesia AirAsia, SilkAir, Singapore Airlines, Scoot and Valuair.
Visit changiairport.com/discoverindonesia for the latest special travel deals to discover the world next door.
Read more from our TheSmartLocal Discovers Indonesia Series!
---
This post was made possible thanks to Changi Airport.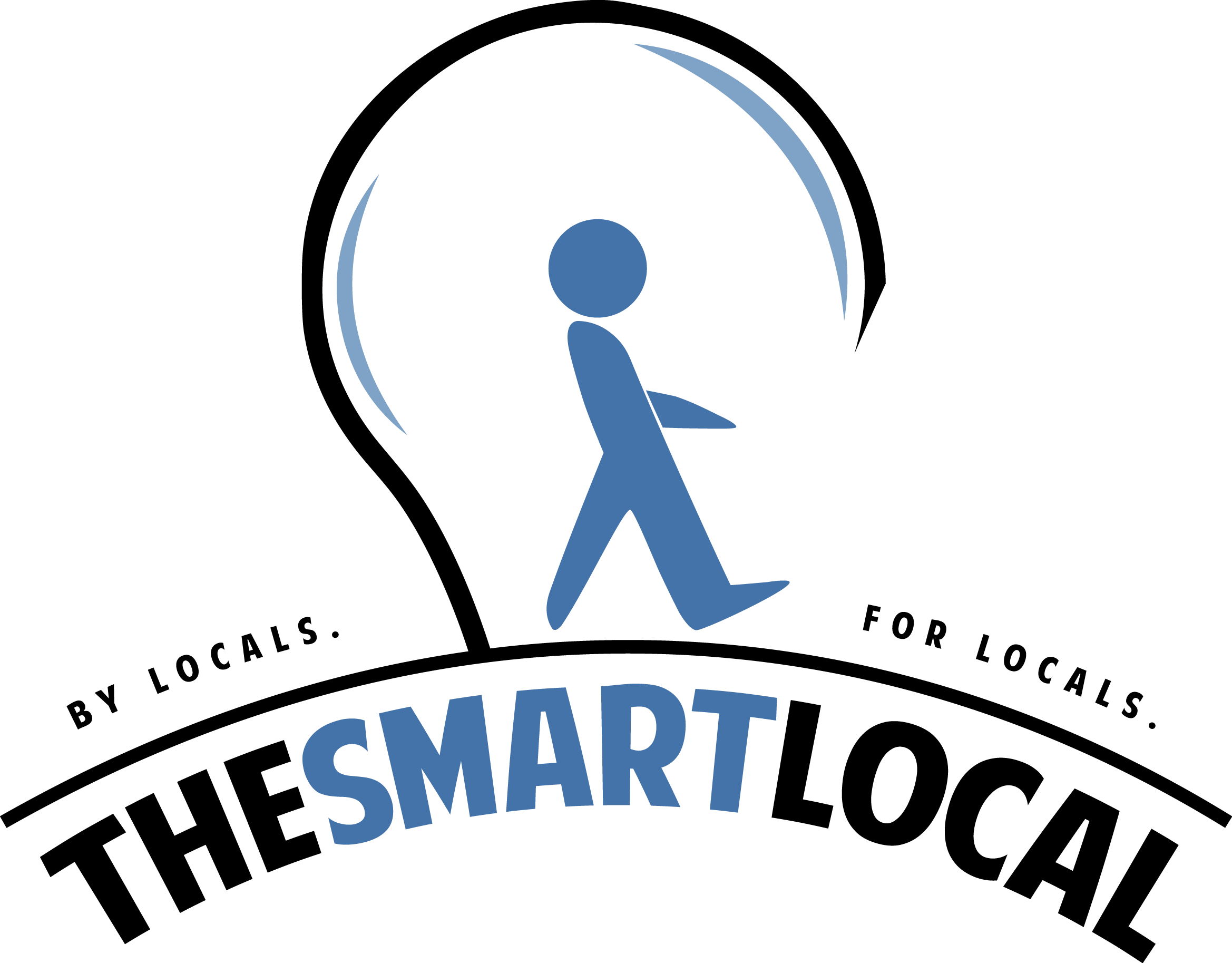 Drop us your email so you won't miss the latest news.