About Makassar
When you think Indonesia, images of Balinese beaches or rice fields probably pop into your head. I've been to Bali twice but I've never visited any other Indonesian city – simply because I didn't know what else was out there. And that's a shame because Indonesia has way more to offer than $10 massages and tourists who have seen "Eat, Pray, Love".
This month, the TSL team went on a mission to explore 5 lesser travelled Indonesian cities. With our "TSL Discovers Indonesia" series, we aimed to come up with a series of guides, to help travellers looking to get something more out of their holidays.
You may have already seen what Miranda and Felicia got up to in their trips to Semarang and Surabaya. So we were excited when it finally came to Christabel's and my turn to check out the seaside city of Makassar. Here's our highlights video!
Where on Earth is Makassar?

Source: kenraggio
From the map above, Makassar seems far away. But it's actually relatively near to Bali. Makassar is the largest city on the Sulawesi Island, and was the dominant centre of trade in eastern Indonesia since the 16th century. Originally ruled by seafaring sultans and pirate princes, Makassar went on to become the centre of Dutch spice trade. Today, its historic streets weave through a burgeoning city on the cusp of modernisation.
There are plenty of reasons why visiting Makassar will be unlike any other destination you've been to. Here are fourteen reasons why Makassar is the best place you've never heard off.
1. Because you are the only tourist wherever you go
We had the chance to venture out and explore the city on our own. I make it sound like I had a choice. But this place is so ulu that tour guides do not exist here. And I couldn't have been happier.
Visiting a touristy city then complaining everywhere is too touristy is like visiting USS and saying you want somewhere which looks less like a theme park. Travellers today are in search of more authentic local experiences and Makassar gives you exactly that. You can't go to tourist traps even if you want to because there aren't any.
It was incredible to find ourselves as the only tourists wherever we went. No rowdy tour buses disrupting the serenity of the moment. No random tourists bumbling into your photos. It was like being on our own private holiday with the city of Makassar playing host. We weren't just travelling. We were on an adventure.
2. To Learn a New Language
Apart from hotel staff, English literacy levels here end at "Yes" and "No". You can't take the easy way out because there isn't any. To get around, you have to speak the local dialect. Speaking Bahasa Indonesia everywhere we went was a challenge. But this only led to a deeper level of immersion in their culture, enriching our travelling experience.
As a Singaporean you probably know a bit of Bahasa already – "lagi(more)", "habis(end)" "bagus(good)" "boleh(can)" "cepat(fast)" "cantik(pretty)". Print a list of a few common phrases like "Berapa?(how much?)" and take it everywhere you go.
TSL Tip: Numbers are the most important so you know what exactly you're paying for. Arrange prices before paying for everything. We were ripped off at some point because we didn't. But this did not dampen our experience of Makassar one bit. There will be opportunists everywhere you go. It's your responsibility to travel smart.
3. To ride in a becak
If you stay in town, the two main attractions here – Fort Rotterdam and Losari beach are just a short becak ride away. A becak is their version of our trishaw and it sure beats sitting in a stuffy taxi.
Becak Prices: A 10 minute ride costs between $1 SGD to $2 SGD.
4. To visit the historic Fort Rotterdam
We started our first day by taking the Becak to Fort Rotterdam – the bastion of Dutch colonial power in Makassar since the 1600s. It served as a trading outpost and within these walls, Sulawesi trade thrived for hundreds of years.
There are a few museums housed here priced at about $1+SGD that will teach you more about Makassar and her people. There were some locals here using this area as a chill-out zone and they tried to converse with us in Japanese. I started to wonder when was the last time a Singaporean came here.
Admission to the fort is "free", with the fee being in the form of a tip of your chosen amount. It was here we learned just how big the tipping culture is in Indonesia. You're expected to tip for all help you receive. And the tips are not small. So either be prepared to pay or firmly refuse all help from guides.
Getting there: The address is Jalan Penghibur Makassar. But seriously, just say "Fort Rotterdam".
After that, we made our way to Losari Beach by becak which took us about 15 minutes.
5. To see the floating mosque
Losari beach or "Pantai(beach) Losari" has a lively stretch of activity buzzing with locals. Although it's along the coast, there is no direct access to the beach so its more of a boardwalk. The key landmark here has to be the floating mosque, which does look from some angles like it's floating on the water.
All around Losari Beach, you'll see families gathering, children playing with remote control cars, snake charmers and all sorts of food vendors. It's where locals come to unwind. Keep a lookout for "pisang epe" here, a traditional Makassar food made from banana with chocolate. Also look out for the hollywood-esque signage and city statutes.
With the ice-cream still dripping on our fingers, a local approached us asking if we wanted to go on a boat ride to a nearby island. I was a bit cautious at first as it was still our first day here. But then I realised I was a full grown man. Taking that boat ride turned out to be one of the best decisions we made.
Getting to Losari Beach: They will understand Losari Beach. If not, ask for Pantai Losari.
6. Visit the Kampong next to the city
Pasir Putih is an island a 15 minute boat ride from Losari beach. It is so unknown the internet does not know it exists. Tourists probably turn down the offer to visit this island from promoters at Losari Beach because they can't speak Bahasa Indonesia well enough to understand.
This juxtaposition of city and kampong reminded me of Pulau Ubin except that there was a thriving kampong community here with free-roaming farm animals.
Getting to Pasir Putih: Go to the docks at Losari Beach and tell them you want to go to Pasir Putih. Make sure you bargain and decide on the prices before you go. A boat ride across should cost you about $10 SGD per person.
7. To Cradle a Rooster in your arms
The whole community warmly opened up to us. The friendly locals gave us a rooster to hold. We taught the kids how to high-five. When it was time to depart, one of the kids used a discarded styrofoam board as a surfboard and paddled out as far as he could to the ocean to send us off.
We only spent 2 hours in Pasir Putih but it did not take long to be touched by the Makassan people. The kids here did not have much. But they were happier than most city kids I've seen and we were reminded of the joys of living a simple life.
We went back to the hotel and started making preparations for Day 2.
8. 5-star hotels that cost as much as a Singapore dinner
We usually don't talk about accommodation much in our travel guides, but our hotel was amazing and worth the mention. The Aston in Makassar had a fantastic location near Losari Beach and Fort Rotterdam, superb room amenities, a gorgeous swimming pool and jacuzzi and even a sauna. And it was priced at an unbelievable $50 a night.
A room of this calibre easily goes for $300+ in Singapore. In Indonesia, accommodation is great value for money if you know where to stay. Later that night, we had an all you can eat buffet at the hotel for $10 SGD. I kid you not!
Aston's Address: Jl. Sultan Hasanudin No.10, Makassar, Sulawesi Selatan 90224.
9. Have a movie moment at Malino Town
We began Day 2 asking locals for recommendations on things to do. After all, it's the locals who know best and Makassar wasn't visited enough by tourists to be well documented. We were told of this small hill town filled with tea plantations.
A town so hidden that Google can't find it. Type in "Things to do in Malino" and they give you Milan, Italy. It was time to explore and so began our 2 hour journey to Malino.
The Malino plantations were located 20 minutes away from Malino town. On our way to the plantations, we stopped at a local recreational area in between which hosted paintball games and flying foxes. Looking at the trees above, I felt like I was in a Twilight movie. It would be the perfect setting for a vampire paintball match.
Getting to Malino: Ask the hotel to arrange a driver for you to Malino town. Be prepared to be out for at least 8 hours. You don't necessarily have to go through the hotel. Instead, ask the doormen who have the same contacts anyway and give them a tip from the money saved.
10. To Visit a Tea Plantations in the clouds
The journey to Malino had its fair share of winding and narrow roads which made the 90km trip feel longer than it was. When you reach the plantations and start your ascent up the hill, you may constantly feel tempted to stop and take in the view. Don't. Your patience will soon be rewarded.
It will be an exhilarating moment when you finally step out of your car and take in a deep breath of fresh air at the top of Malino.
This is not fog. We were so high up we were literally in the clouds! We had fun hopping around and running our fingers through the fields. We discovered more than just cooler air and endless fields of fresh produce in Malino. We found a level of tranquillity here that the developed world has lost.
11. Visit the most epic cafe in Makassar
Just when we thought things couldn't get any better, we spotted a cafe at the edge of the plateau, overlooking the picturesque valleys and fields below. It was the perfect ending to our day.
Yes, those are clouds!
12. See the most historic harbour in Eastern Indonesia
On our last day, we spent the morning exploring the historic Paotere harbour. Unlike the ports in Singapore which are fenced up, here you can walk all the way to the docks. You'll get a first-hand look into the lives of sailors and their families, and see how even till today, workers manually carry the cargo on their backs.
There is also a fish market you can explore nearby.
Getting to Paotere Harbour: You need to take a taxi – it was a 15 minutes drive from Aston. Just tell them Paotere Harbour but be sure to arrange for your taxi to wait for you as getting transport back is not so easy.
13. Forget ship replicas in a museum. Board a real ship
If you're lucky enough, you may catch a ship which has just unloaded all its cargo with it's ramp still down. We boarded one of these and started snapping away!
14. Hangout with the locals
While we were at Paotere harbour, a group of kids started following us, leaving a trail of laughter wherever we went. They showed us to the coolest parts of the harbour and shared with us some of their local stories. The friendless of the locals here was a constant surprise.
Our conversations were far from perfect, but both our sides made the effort to connect. We shared with each other, for a lingering moment, our lives from two very different worlds. We ended up taking back with us nothing but positive experiences with the locals in Makassar.
Lessons from Makassar
Travelling is not hiding from local interaction behind tour guides and translators. It is not staying in fancy hotel rooms or checking off every touristy attraction in the city.
On our last media trips, we were shuffled around like deities by tourism boards. Yes, it was nice to feel so pampered and we felt really appreciative. But it also took out the adventure out of our travels.
The times you end up lost, tired and confused. Or realise the area you passed wasn't the safest route and wonder how you ever made it. Or that split second you trusted your gut and decided to explore the road less googled, ending up somewhere magical.
There's a certain uncertainty at the start of every adventure. But it's the exploration of the unknown that makes travelling a rewarding and enriching experience. When you just put yourself out there and somehow make it all work out well.
If that is what traveling is to you, a wonderful journey awaits you in Makassar.
Getting to Makassar
Singapore Changi Airport connects you to Makassar via three times weekly services operated by SilkAir.
In our "Discover Indonesia" series, The Smart Local team goes off the beaten track to explore five lesser travelled Indonesian cities. Stay tuned for our upcoming guides and videos to more of these hidden Indonesian gems as we suss out the best things to do and eat in each city.
Visit changiairport.com/discoverindonesia for the latest special travel deals to discover the world next door.
Read more from our TheSmartLocal Discovers Indonesia Series!
---
This post was made possible thanks to Changi Airport.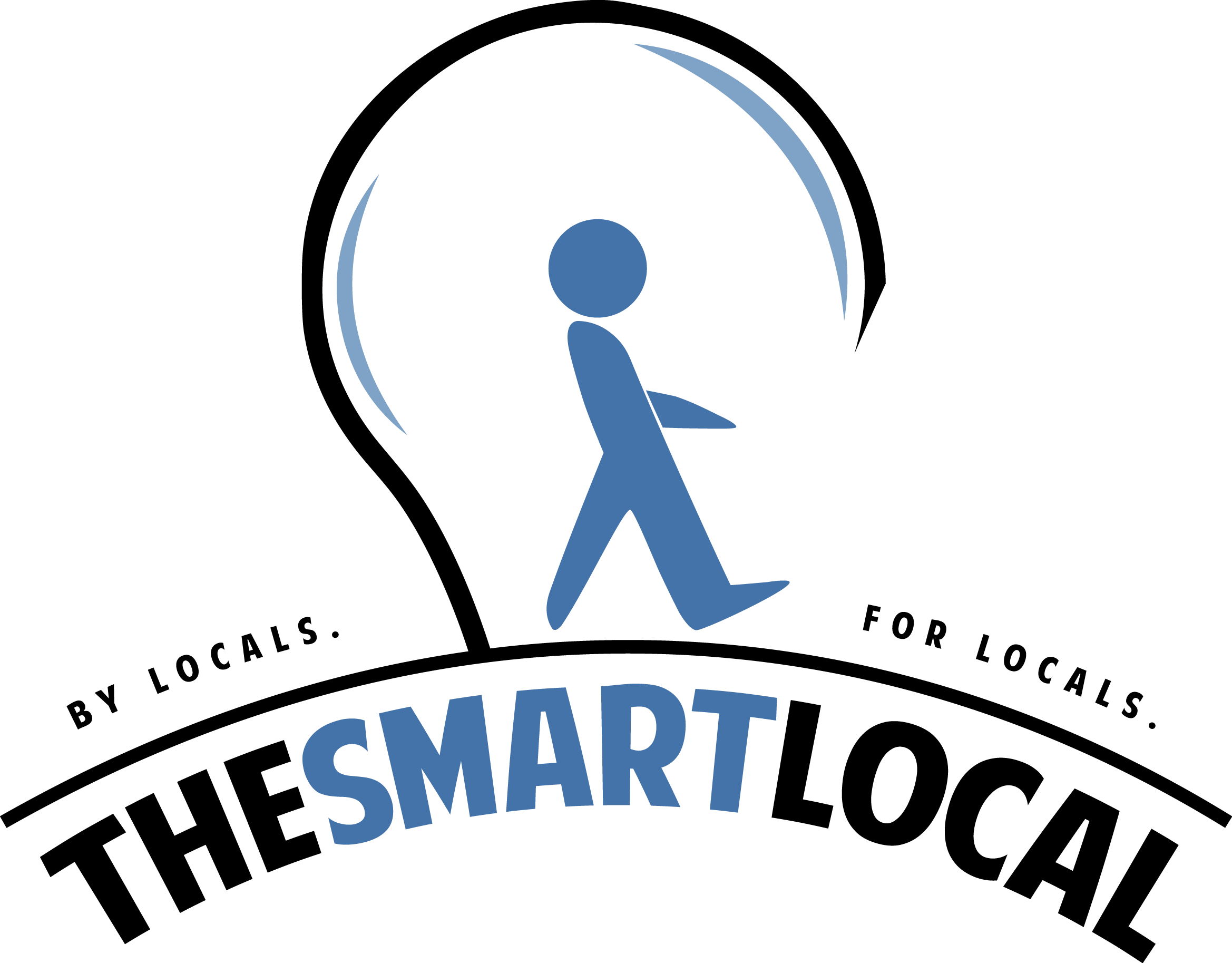 Drop us your email so you won't miss the latest news.