Heaven Is A Place On Earth
"I wish I had the time and money to see the world and all its beauties – the Eiffel Tower, River Thames, Xiao GuiLin, medieval castles." How often do dream of travelling to see the greatest sights around the world but end up never actually doing it till we grow old or forget?
Don't let your dreams die.
Places like Europe and America may be far and are also expensive to fly to. But you don't actually have to travel all the way there because Asia has its' fair share of scenery for us to marvel at. You'll be shocked at how strikingly similar these places are but at the same time you'll feel a huge wave of AZN PRIDE overcome you.
1. Venice, Italy
Source: world-finance-conference
In Asia: Udaipur, IndiaSource: laurazera
Whenever people say river city, Venice is always the first place that comes to mind. With gondolas drifting calmly in the canals and beautiful glassworks, Venice is indeed a lovely place!
I never dreamed that there would be an Asian equivalent – Udaipur. Known as the "Venice of the East" or "City of Lakes", this city has much to offer besides its beautiful lakes, rich history and culture. A multitude of palaces can be found here, some dating as far back as 1559. While there are no gondolas here, the beauty and serenity of this Lake City matches up to that of Venice.
Fun fact: Parts of James Bond movie Octopussy were shot here.
2. Hobbiton, New Zealand
Source: newzealand
In Asia: Hobbit House ThailandSource: Airbnb
I was delighted to find this, as I am an ardent Lord of the Rings fan. Two hours away from Bangkok, the BnB is a detailed replica of the actual Bag-End, down to the green circular door and earthen roof. It is also stocked with the Hobbit and Lord of the Rings memorabilia, from movies and books to legos and costumes, that you can dress up and take photos in.
And since this is a modernized Middle-Earth, there is wifi and air conditioning too.
Fun fact: The founder sometimes goes by the name Bilbo Baggins.
3. Castle Neuschwanstein, Germany
Source: bigfoto
In Asia: Himeji Castle, JapanSource: wikimedia
Castle Neuschwanstein was originally commissioned as a hideout for Ludwig ll of Bavaria, and homage to Richard Wagner, but was immediately opened to the public following the death of Ludwig. It was also the inspiration for the castle in Disney's Sleeping Beauty.
Another equally majestic castle, and a much nearer alternative is Himeji Castle. One of UNESCO's first World Heritage Sites in the country, and has been around since the early 17th century. Comprising of a network of 82 buildings, Himeji Castle is also known as White Heron Castle, because it resembles a bird taking flight – how poetic! Currently closed for restoration, it will be open to the public in late March this year.
Fun fact: Himeji Castle is one of the only Japanese castles to remain almost completely intact, surviving World War ll and earthquakes.
4. Palace of Versailles, Versailles France
Source: timstanleyphotography
In Asia: Forbidden City, Beijing ChinaSource: onestep4ward
The Palace of Versailles had humble beginnings, starting out as a simple hunting lodge. Louis XIV transformed the chateau into an extravagant lodging that became known as the symbol of French royalty absolutism and classical French art.
The sheer size of the Forbidden City is daunting. Home to the imperial families for two dynasties, the palace has seen 24 emperors come and go. Surrounded by a 52m wide moat and a 10m high wall, the royal families were extremely well-protected. If that was not deterrent enough, the price for entering the palace used to be your life – hence the name "Forbidden City". Thankfully now, all that's required is a small entry fee.
Fun fact: As there is discontention in the Guinness World Records over what constitutes a "castle", both the Forbidden City and the Palace of Versailles are the largest palaces in their own right. The Forbidden City holds the record for the largest palace within walls, while the Palace of Versailles is the world's largest royal domain, inclusion of gardens and other palace grounds.
5. Wizarding World of Harry Potter, Universal Studios, London
Source: wired
In Asia: Hogwarts School (Hebei Academy of Fine Arts), Shijiazhuang ChinaSource: thatsmags
Harry Potter fans who've been worrying about their missing owl-post, fret not! There is now a real-life university in China that bears an uncanny resemblance to the famed Hogwarts School. However, architects insist that the building was modelled after medieval castles in Europe, not the old school of magic. In fact, some call this place Cinderella Castle as it has a clock tower.
As for what subjects the school will be teaching, it will be purely Muggle Studies I'm afraid. A school of the Fine Arts, there will be subjects like animation, mural painting, sculpting, design and more.
6. The Great Pyramid of Giza, Egypt
Source: britannica
Taj Mahal, Agra, IndiaSource: readwave
The only intact wonder left from the Seven Wonders of the Ancient World, the Great Pyramid of Giza has been around for a long time, since over 2000 BCE. Requiring huge precision and craftsmanship, the casing of the pyramid used to be highly polished limestone, making the pyramid reflect light like a mirror (or as Rihanna would say, shine bright like a diamond). It was also the tallest structure in the world for 3,800 years.
The Taj Mahal is one of the Seven Wonders of the World, and perhaps India's most famous monument. It doesn't hurt that there is such a romantic story behind it – devastated by the death of his wife while birthing his 14th child, the Sultan ordered this white marble mausoleum built to commemorate her. Over 1,000 elephants were used to transport the building materials, which included twenty eight types of precious and semi-precious stones.
7. Duomo de Milan, Milan Italy
Source: hotelnights
In Asia: Ruins of St. Paul, MacauSource: delarosaellech
The Duome de Milan is the fifth largest church in the world, and the largest in Italy. Construction began in the late 1300s, but was only completed when Napoleon ordered it to be finished as he was ascending to be crowned King of Italy.
Back in its heyday, St. Paul's Cathedral was one of the largest churches in Asia, and European royalty competed to to present the best gifts. Unfortunately, it was destroyed by a fire during a typhoon in 1835. The remains of the church resemble the Duome de Milan with its tall spires and grand structure, and is one of Macau's most famed landmarks.
8. Blue Grotto Cave, Capri Italy
Source: design-site
In Asia: Reed Flute Cave, Guilin ChinaSource: tourismontheedge
Only accessible through a small opening (which is impossible to get through when the tide is high), the Blue Grotto Cave is rumoured to be the personal swimming spot of Emperor
Tiberius. The shimmering beauty of the cave is caused by light reflected off the water through openings at the top of the cave.
Why have one colour when you can have several? The Reed Flute Cave in China may not have natural lighting, but the rock formations and inscriptions in these 240 metre long cave attract flocks of visitors every year. The multi-coloured lighting serves to cast the stalactites in an other-worldly glow, and makes the cave beautiful indeed.
9. Keukenhof Park's Tulip Fields, Lisse Holland
Source: unlockingkiki
In Asia: Valley of Flowers National Park, Uttarakhand IndiaSource: indialine
One of Nature's beauties, Holland's tulip fields of vibrant colours attract many tourists, and are a great place to take photos for your wedding! The ideal time to see these flowers is from late March to early May.
For a wilder sort of beauty, you can go to Valley of Flowers in India. With different kinds of colours, and even animals like musk deer, snow leopards and blue sheep roaming around, it's an alternative that brings you even closer to nature.
10. St. Peter's Basilica, Vatican City Italy
Source: playbuzz
Basilica of Our Lady of Peace (Yamoussoukro), Nikko JapanSource: wikipedia
St. Peter's Basilica is considered the most renowned work of Renaissance architecture, and one of the holiest Catholic sites in the world. Another reason why it is famous to the outside world apart from Christianity is because Michelangelo, a famed architect and artist at the time was one of the main contributors to the building.
The Basilica of Our Lady of Peace, while not an outright replica, has an extremely similar design to St. Peter's Basilica, and currently holds the Guinness World Record for World's Largest Church. Built at a cost of USD $300 million, the church was consecrated by Pope John Paul the Second in late 1990.
11. Machu Picchu, Peru
Source: peru-machu-picchu
In Asia: Takeda Castle, Wadayamacho, Asago JapanSource: infojepang
The ruins of Machu Picchu are a reminder of the Inca Empire and are a must-see for tourists who head to Peru. While the exact purpose of this citadel has yet to be discovered, it is still one of the most important archaeological remains in the world.
Often referred to as the Machu Picchu of Japan, Takeda Castle is an old castle ruin that has been abandoned since the 1600s. Resembling a castle in the sky, another thing that adds to its beauty is the fog that surrounds the castle in autumn, making it look like its floating on clouds.
12. Dalhousie Castle Hotel, Edinburgh Scotland
Source: celticcastles
In Asia: Talabgaon Castle, Dausa IndiaSource: secret-retreats
For people curious to see what ye Scotland Lords of old lived like, a stay at Dalhousie Castle Hotel should do the trick. There is even a falconry package ($140) where you can observe owls and other birds of prey in flight before they land on your gloved hand.
While you may not get to handle eagles here, you will certainly deal with larger animals! At Talabgaon Castle, which was a fort built in 1818 and has stayed in the same family since then, the owners can organize a camel safari or horse ride through the countryside. There is also a Jeep Safari to Ranthambore National Park, one of the best places in India to see tigers.
13. Gateshead Millennium Bridge, Gateshead London
Source: amusingplanet
In Asia: Helix Bridge, Singapore
Source: arup
As the world's first tilting bridge, Gateshead Millennium Bridge has even been on a postage stamp. Spanning the River Tyne, this bridge sits on 19,000 tonnes of concrete, and has won numerous awards.
While the Helix Bridge is rather new in comparison, it has also won design accolades, and is the world's first curved bridge. One of Singapore's famous landmarks, I'm happy to say that our sunny island offered a worthy comparison to the London's famous bridge.
14. Chauvet Cave, Ardeche Valley France
Source: fineartamerica
In Asia: Tabon Caves, Palawan Philippines
Source: filipinews
Chauvet Cave is famous for being the place where art seemed to have stemmed from, in the form of the earliest known, and best preserved prehistoric figurative cave drawings. Discovered in late 1994, it is one of the most significant prehistoric art sites.
Tabon Caves are often known as the Philippines' Cradle of Civilisation, and is famous for the remains of Tabon Man, who was over 22,000 years old, being found inside. Remains of wild boar and deer are further proof of human inhabitants and their hunting habits, and some experts say the cave is almost half a million years old.
Time to Jet Off
Knowing these beautiful places are all within reach, in the same region, I feel like hopping on the nearest plane and flying there now! Sometimes, great places are overshadowed by a similar place with more renown and popularity, but then that just means less noise and crowds to jostle when you want to take that perfect shot.
I can read minds. You will also like: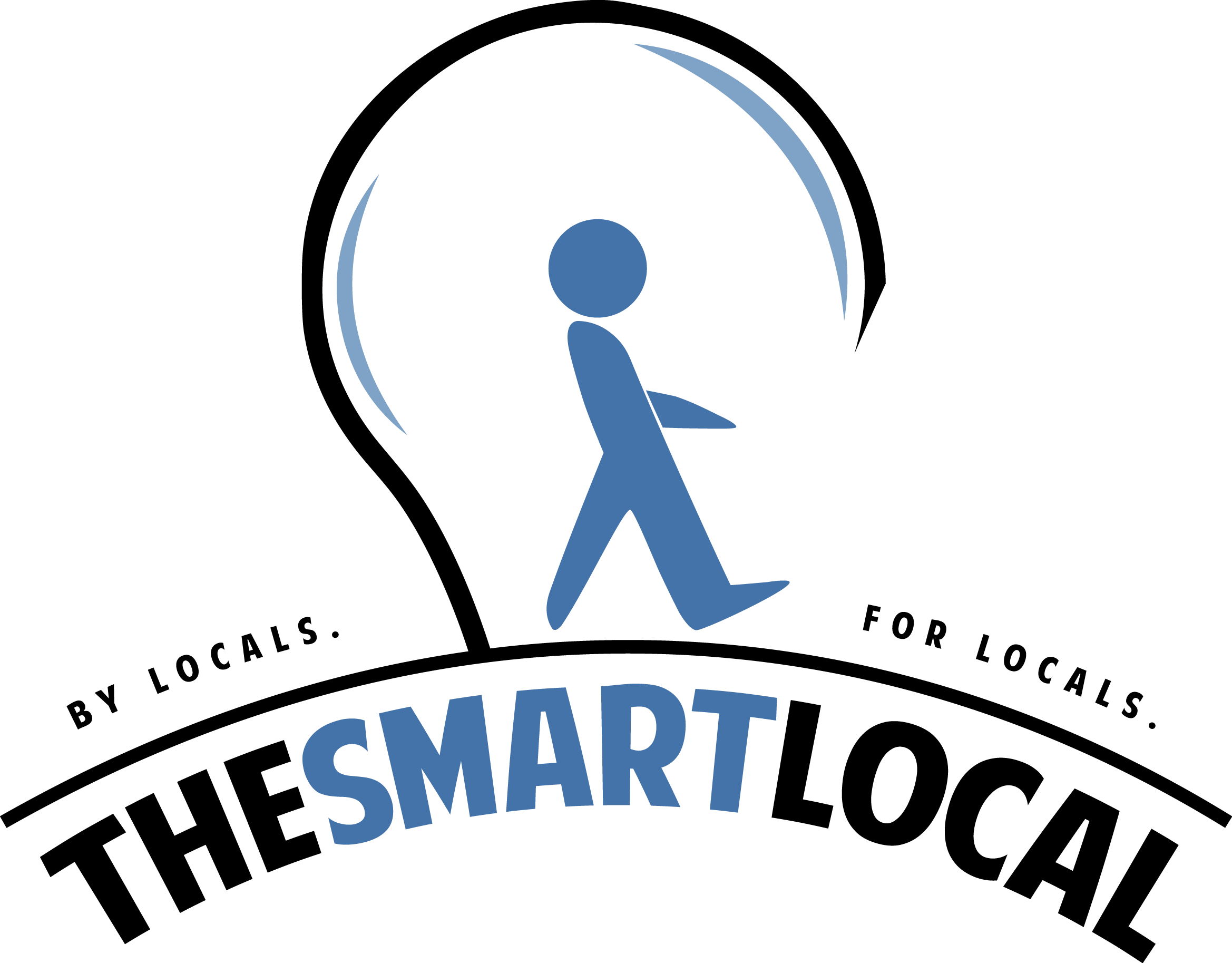 Drop us your email so you won't miss the latest news.