Holiday outside Singapore for under 200 SGD
Yes, it's possible! We've got up to 10 long weekends in 2015, and what better way to make use of them than escaping the pressure of our stifling little island? With just S$200, you can get out of Singapore and explore these quaint, picturesque countries nearby. Time to get packing!
Note: All transport costs listed below are for roundtrip journeys and are tax inclusive! Estimates were gotten from Jetstar, AirAsia, eDreams, Zuji and Tiger Airways and lodging sourced from our preferred hotel booking partner, Hotels Combined. The estimated costs cover a 3D2N trip at said destination.
1. Bali, Indonesia From $174.45
Source: Souvik Bhattacharya
Ah, Bali. Apart from being the best place to visit with your significant other on a budget, this place offers a whole range of activities. Being famous for its local craftwork, you could head down and learn a thing or two from them! If that's not your thing, how about surfing, trekking or scuba-diving?
If you're up for it, you could take a 2am hike up Mount Batur to witness one of the most breathtaking sunrises you've ever witnessed. We promise it'll be worth it. If you're not up for it, at least catch one of Bali's famous beach-side sunsets while you're here!
Flight: S$149
Lodging: S$8/night
Food: IDR 10000 (~S$1.05) at food stalls
Total cost estimate: S$174.45

Source: Adde Adesokan
The S$200 is extremely tight here, leaving you with only about S$25.55 (242904.90 IDR), but proper budgeting will work everything out. A taxi ride within Bali should cost between S$3 to S$9.50. If you can, rent a motorcycle at IPR 60000 (~S$6.31) a day and travel as frequently as you wish.
2. Krabi, Thailand All-In From $146.52
Source: krabi-travel
Many people are avoiding Thailand because of the political situation there, but rest assured, it is still safe to visit.
It was so hard to choose just one photo for Krabi because everything there looks so Tumblr-worthy! Whether you're looking for a relaxing day sunbathing at a beach, a chill nightlife, exhilarating water sports, or immersing yourself in the warmth of Thai culture in a little town, Krabi has it all.
Flight: S$108.32
Lodging: S$11/night
Food: S$1.62- S$2.03 if you eat local food
Total cost estimate: S$146.52
That leaves you with around S$53.48 (1319.29 baht) which is more than enough for travel and doing other touristy things like going on a kayaking trip or jungle trail! But if you'd rather chill, beers in supermarkets here go for as low as 25 baht (~S$1), so drink away!
Also check out TSL's Things to do in Krabi guide here. Also check out this price list to make sure you don't get ripped off by taxi drivers preying on unknowing tourists.
3. Batam, Indonesia From $93.10
Source: Ruben Schade
Batam is more than the sand, sun and sea. This culturally rich land is full of beautiful mosques and temples that are definitely worth a visit. The Grand Mosque (Masjid Raya Batam) is actually one of the top sights in Batam, so do check it out! Otherwise, Batam also offers a good range of shopping for all you shopaholics out there and other activities like trekking or go-karting.
There are many scenic and insta-worthy sights in Batam too, so do keep a lookout for those.
Ferry: S$48 (they sometimes have promotions which could knock a few dollars off the price!)
Lodging: S$14/night
Food: S$1.90 at an average local eatery
Total cost estimate: S$93.10
That leaves you with over S$100 do whatever you want! Shop, eat good food, visit tourist attractions, or maybe you could choose to upgrade your lodging to a hotel with breakfast for S$45/night. Also, taxis here charge fixed amounts (there aren't any meters) so check with your hotel reception about the cost to your destination so you don't get cheated!
4. Langkawi, Malaysia From $136.75
Source: Trip Advisor
Comprising of 99 islands, there's definitely something to do in Langkawi the Jewel of Kedah. You can go bird-watching, island-hopping, trek through majestic rainforests and mangroves. For an even better experience, why not Google some of Langkawi's legends and myths before heading down to see the sites yourself?
Flight: S$106 (you could go by bus, but it's extremely troublesome)
Lodging: S$12/night
Food: 2 RM (~$0.75) for very simple fare like Nasi Lemak
Total cost estimate: S$136.75
This means you'll have S$63.25 to travel around the 99 islands or sign up for a group activity like exploring mangroves or rainforests. Just make sure you check the prices online before going down so you don't accidentally bust your budget.
5. Kota Tinggi, Malaysia From $95.44
Source: flickr
Kota Tinggi is famous for its magnificent waterfalls, some of which you can go to and explore or even swim near for free, though most of them have been commercialised. The most expensive entrance fee is probably RM 9 (~$3.35).
One must-do at Kota Tinggi is watching fireflies at night, which costs RM 20 (~S$7.51). You depart on a little boat and tour around a river or lake and the sight is absolutely breathtaking.
Travel: Take bus 170 (it costs S$1.97 if you take it from Queens Street Terminal) to Larkin Interchange then switch to an express bus from Larkin Terminal for RM 3.50 (~S$1.31). Just ask around at the terminal to locate the berth.
Lodging: S$42/night, or stay at a resort for just S$59/night!
Food: Simple fare should cost on average RM 6 (~S$2.24). Seafood here is expensive but allegedly foodgasmic, so if you can afford a bit more, it doesn't hurt to splurge a bit on a meal.
Total cost estimate: S$95.44
S$104.56 is more than enough to try out their delicious seafood and go for multiple firefly-night-trips.
Definitely check out the waterfalls, hike up and down them if you can! You won't regret it. There isn't much to do for the adventurous-hearted here, but the pace is life is slow and relaxed and we promise you'll be completely recharged by Sunday when it's time to return home to Singapore.
6. Cameron Highlands, Malaysia From $97.66
Source: mole
Cameron Highlands is all about nature. It's the perfect escape from the buzz and pollution of our city life. From jungle walks to bee and butterfly farms, strawberry farms (!!), and of course, their famous tea plantations, everything you need to reconnect with nature is right here on this Highland.
Also, there are a few waterfalls worth visiting in this area where you can camp beside for a day relaxing.
Bus Fare: S$41.50
Lodging: S$18/night
Food: Average of RM 6 (~$2.24) and you could get steamboat at RM 19 (~$7.08)
Total cost estimate: S$97.66
At just below S$100 for a getaway to this lovely place, I don't even know why you're not already booking a trip there. With its crisp air and relaxed climate, this is the best place to recuperate from over-stress for whatever reason.
7. Perhentian Islands, Malaysia From $189.54
Source: rosenieda2009
Pulau Perhentian, or the Perhentian Islands, is a seriously underrated travel destination. It's got some of the most pristine beaches and beautiful reefs ever. The things you can do here range from scuba-diving to kayaking to turtle conservation volunteering, and all for a good price.
Flight: S$94 to Kota Bharu airport and S$18.66 for a shuttle van to and from Kuala Besut Jetty
Lodging and Food: Take a look at this 3D2N package priced at RM 205 (~S$76.88) that includes a ferry to and from the Islands, accommodation and meals! This is a promotional price though, and only lasts until 10 October 2015.
Otherwise, lodging and food here is typically very affordable, at S$2.64 for a meal and S$8/night at a very cheap hostel.
Total cost estimate: S$189.54 if you go for the promotional package deal
With the remaining S$10.46, you can still rent snorkeling gear at RM 10 (~S$3.73) and explore their pristine reefs. If you're willing to spend a bit more, a full snorkeling trip can cost as low as RM 40 (~S$14.91). And if these activities don't appeal to you, you could always just take this long weekend off at some of the most beautiful beaches on Earth to recuperate from all the city life stress.
Are you ready to go?
Who knew travel could be so affordable? The trick is to plan. Plan and book your flight ahead, plan your lodging, activities, routes, check all the prices and then budget!
To help you plan better, here's a calendar of all the long weekends this year:
Source: pohtecktoes
Tip: Book your flight on a Tuesday or Wednesday, look out for red-eye flights and go during non-peak months for the lowest fares.
Not only does planning help save money, it saves you time and prevents you from being that confused tourist, helplessly stuck in a foreign land. So if you wanna go on a budget backpacking trip on one (or all!) of the long weekends this year, go on and start planning now!
How To Plan You Own Trip ANYWHERE!
These 7 places take you on a short getaway away from Singapore for under $200. But don't stop there. You can be planning your own holidays to anywhere in the world, all you need to know is where to get started!
So a very big thanks to our partner HotelsCombined.com for making this post possible. HotelsCombined is a hotel booking aggregator which provides huge discounts and all the accomodation prices on this list were found on their website! It also allows you to filter hotels by star rating, price and even type – e.g boutique hotels.
Here's to your next vacation in 2015, plan for your next holiday at HotelsCombined.com now!
I can read minds. You will also like:
---
This post was brought to you by HotelsCombined.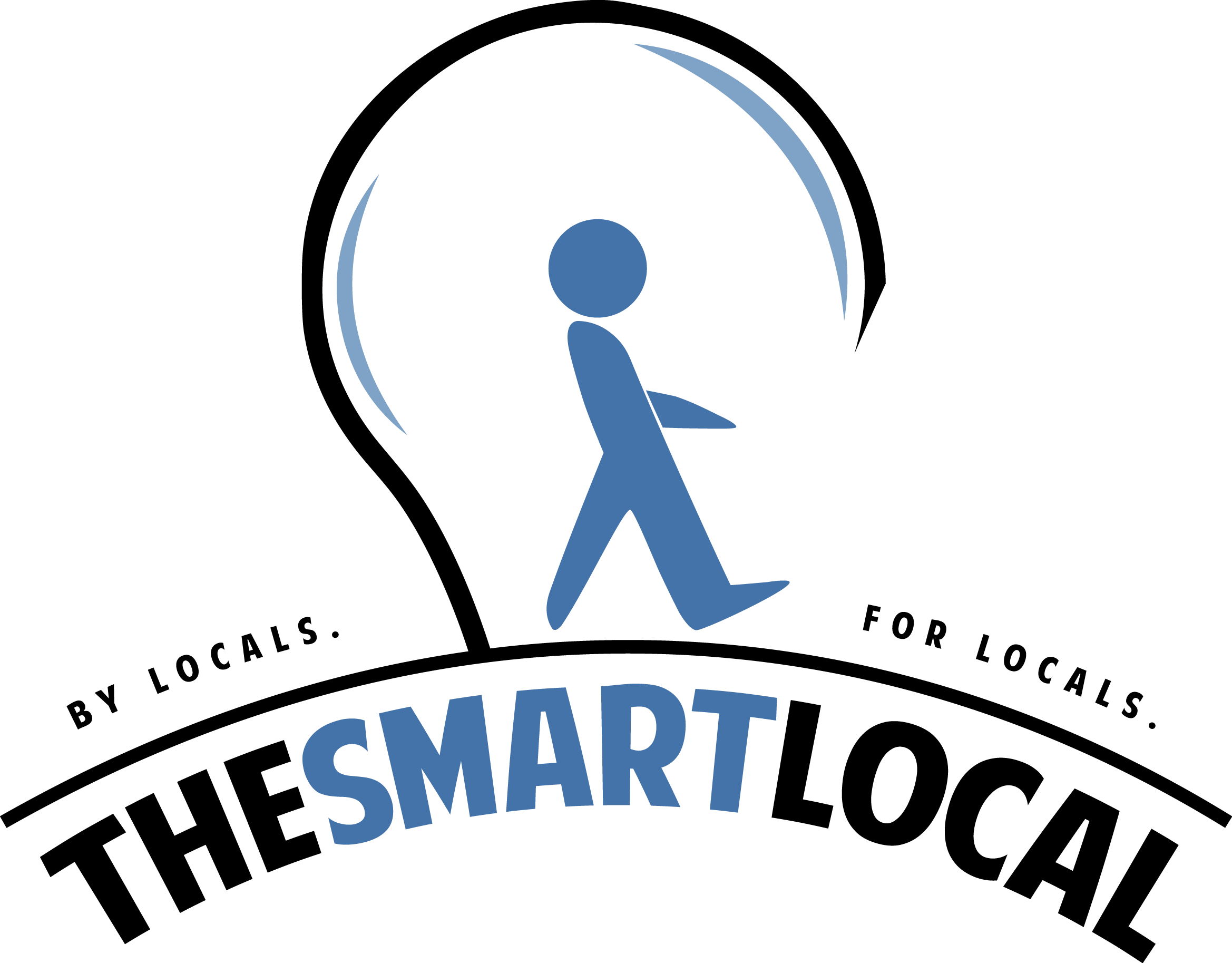 Drop us your email so you won't miss the latest news.