Why Krabi? A 30 second highlight video!

A few years ago, Krabi was our chosen destination that ended our search for a relaxing island getaway. We wanted somewhere in Thailand with postcard beaches and cheap food and massages. We felt Phuket was way too commercialised and hey, we turned out to be right. We visited Phuket on our stopover with Costa Cruise this year and realised 80% of its population is white. Not to mention having a local population who's "particular set of skills" is overcharging you.
So we were glad to pay Krabi another visit, this time with AirAsia who had just launched a new direct flight route to Krabi. We were excited to learn we would be taking their inaugural flight. They had a mini-carnival going on at the airport which immediately put us into the holiday mood! You'll be amazed to learn tickets to Krabi only go for $40* SGD one way!
Flying with AirAsia
We've been taking AirAsia quite regularly now. Earlier this year I flew with them to Yogyakarta with some of the top Singapore bloggers. A few months later, they were our airline of choice when we were invited by Shangri-La Malaysia to feature their hotels in our one week trip across 3 Malaysian cities.
I remember AirAsia's achievement only really sank in when I landed in the budget terminal in Kuala Lumpur back then. There were literally hundreds of AirAsia airplanes in the terminal and alongside them plenty of travelling Malaysians buzzing with excitement. I felt warm and fuzzy inside seeing all the happy Malaysian families in the midst of the their travels. And many of them would not have had the opportunity to travel if not for AirAsia.
And that's when I realised they've really lived up to their motto of "Now Everyone can fly".
AirAsia offers meals inflight and if you're traveling during meal times you really want to grab one instead of having an empty stomach on flight. We tried 4 different meals in total this time, my favourite being the spicy Pak Nasser's Nasi Lemak. The Basil rice was a bit too plain for me but Chloe enjoyed it. But we both agreed on how good the Mango Sticky rice dessert was so make sure you get that on your trip to Krabi!
Things to do in Krabi
A 4D3N or 3D2N stay is enough to experience Krabi so a trip here is perfect for short getaways. In Krabi, the best things to do are to visit Ao-nang town and Island Hop. And because things are so much cheaper here, you're not going to end up spending a lot on your trip.
25 Baht is roughly equivalent to 1 SGD and you could easily plan a full day of activities on a 1,000 Baht or 40 SGD budget. That would be inclusive of 2 hours of massage (250 baht), Island Hopping (450 baht), three meals (150 baht) and cute souvenirs to remind you of your time here.
Things to do in Krabi – Island Hopping
"I'm gonna lie down and suntan in the most random spot."
This will be the highlight of your trip. Because there aren't many places in the rest of South East Asia that offer an island hopping experience like Krabi. You have two options during the island hopping. Taking the longtail boat or the more expensive but faster speedboat.
We went to Phi Phi Islands the last time, so this time we opted to go on the "4 Island" tour.
The Four Island tour is made up of Koh Gai (Chicken Island), Koh Tup, Koh Mawr and Poda and they are among the most picturesque locations in Thailand. All those post cards of Thailand that you see were probably taken at Krabi. Like this one I took below!
Though if I had to pick which was the better tour, I would go with the Phi Phi islands but only marginally. So it doesn't really matter which tour you go for, both are super fun.
4 Island Tour – Chicken Island
The first stop was snorkeling at the aptly named Chicken Island. A big tip – wear a life vest no matter how well you can swim. The currents are relatively strong and you're not going to enjoy snorkeling without one. You should also make sure your snorkeling gear is super tight before you get in the water. Don't be fooled by the clear water. Once it goes into your eyes its going to siting like crazy.
4 Island Tour – Koh Tup, Koh Mawr and Poda
You can't actually land on Chicken Island. But you can on the other islands. So just plant your butt in the ocean and watch the world go by.
I found Koh Tup the best island because at low tide you can walk across the shallow sandbank to the other island. This is us at the sandbank!
Chloe's best MelodyYap impression. Opps!
I told Chloe to draw inspiration from MelodyYap's poses because Melody does them so well. Did not work out so well for Chloe opps!
This last shot was at the final island which had a lovely concave stretch of beach. If you're looking to do something less mainstream, check out Pamela's blog. She did island hopping at the lesser known Hong Island and Koh Lading and her pictures look awesome.
Choosing the right tour company
There are only a few tour groups in Krabi. So you buy your tickets from one of the many tour agency resellers in Ao Nang town and they help you arrange a tour with one of these companies. If you're particular about the company you can ask them which tour group it is first. I don't think it matters much though they all seem to be decent. We had like 60 people with us on our longtail boat and went with Baracuda tours.
They had friendly and cheerful tour guides who could speak English well. They had unlimited bottles of water provided and lunch was decent too. Only thing that annoyed me was how so many of their snorkels were broken so if you go with them make sure you pay close attention so you get a working one.
They are definitely very affordable with the whole 5 hour trip with them just costing 450 baht or $18 SGD. We bargained it down from 550 with one of the many agents in Ao Nang Town.
Things to Do: Ao Nang Town – Eat & Shop

Whenever you're in Krabi, remember to bargain. We bought a hat for 130 baht on the street which was selling at 350 baht in a store. Here's a picture of Chloe watching the sunset by the shore.
The pankcake street food they have here is is something different that we recommend people trying.
On the last day, we ate at a place called The Massaman which we saw had high trip advisor ratings. Prices are very reasonable and they serve local food so its definitely a decent option though I'm not going to rave much about them. I blame foreigners who don't know Asian food for the overrated scores on TA. There needs to be a TSL Krabi with local input! :p
Things to Do: Ao Nang – The best massage in town
In Singapore you have Coffee Shops. In Korea you have Plastic Surgery Clinics. And in Krabi, their specialty is massage shops. There are so many of them around and good ones go for just $10 SGD / hour. We've read that most of them are of high standard too.
The prices can vary a lot so don't get scammed. You should be paying max 250 Baht for a 1 hour traditional massage. Milky cream / after-sun massages cost double at about 500 Baht / hour.
We normally go crazy on the massages whenever we travel, so we've been to quite a number of Thai massages. We wanted to try a different one this time, but because it was so good we just ended going back to the same place again and again! We had a total of 4 hours of massage time each during our trip.
The place we always go to is called Sunset Massage at Sunset Hotel. All Tuk Tuk drivers will know the place but its actually hard for people to find by walking because its located at the back of a hotel. This is the only picture I have of it and its located behind the counter through the alley in the centre.
Accommodation at Mercure Krabi Deevana
We stayed at the Mecure Krabi Deevana. It was deeper inside the accommodation area then most of the hotels but it really doesn't matter because all Tuk Tuk fares are standardised at 40 Baht (for 2 people) and it takes just 5 minutes to reach Ao Nang town.
Mecure Krabi Deevana is definitely a decent option for what you pay ($150 SGD / night) and its a new hotel which is always a nice bonus. I enjoyed their swimming pool and some of their ground floor rooms have direct access straight to it from their balcony. So try arranging that if you're keen on staying here.
Overall, we had a great time on our second trip to Krabi. I think it makes an excellent holiday destination especially for those looking for 3D2N or 4D3N types of short getaways. Things here are "cheaper than Bangkok" cheap so you will have a great time without even spending much!
Getting to Krabi
AirAsia flies direct to Krabi and is less than a 2 hour flight away. You can book your tickets right here! Those wanting more information about Krabi can look at this guide from the Tourism Authority of Thailand.
---
Disclosure: Media Familiarisation tour with AirAsia Singapore and Thailand Tourism Authority. Want to be featured on TheSmartLocal? Contact us!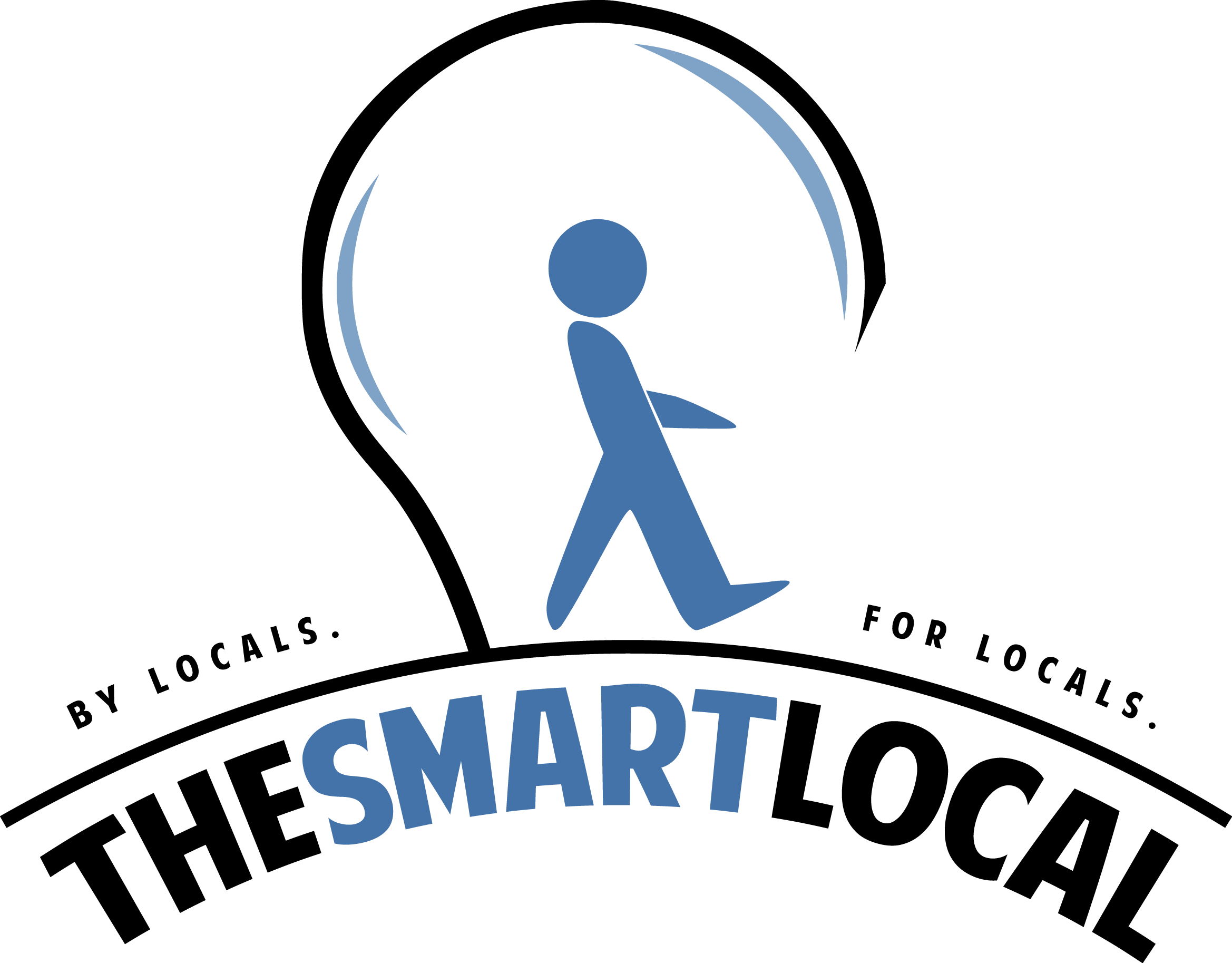 Drop us your email so you won't miss the latest news.