Some Kind of Heartland Beautiful
Toa Payoh might not be Singapore's swankiest district, but there's so much more to this sleepy neighbourhood than meets the eye. In Hokkien, the literal translation of the word "Toa Payoh", is "big swamp" – which is exactly what it was back in the day, before high-rise residential buildings and shopping malls peppered its skyline.
For me, Toa Payoh had always been a mystery. Sure I'd been there before, but my knowledge of the area was limited to navigating the bus interchange and Toa Payoh Central.
So if you're just as clueless about what Toa Payoh has to offer – this guide is for you. Whether you're a history buff, or a culture vulture – here are 10 interesting places around Toa Payoh that will leave you wonderstruck. Read to the end for an exciting announcement where you can join the TSL team on a tour to all these places!
1. Toa Payoh's very own Jurassic park
Often overshadowed by its popular counterpart, the Dinosaur Playground is a hidden heritage gem that calls Block 27, Lorong 6 Toa Payoh its home. The two dinosaur structures may seem out of place, but there's nothing we like more about a quirky neighbourhood find.
After all, not many people can say they've got dinosaurs outside their window.
2. The legendary 'Ci Ern Ge' tree shrine in Toa Payoh Central
Following a restoration after its collapse in 2013, Toa Payoh's tree shrine now only stands at half of its former glory. Locals believe that a spirit stands guard over the tree and protects the residents of the area.
Over the years, the shrine has attracted hoards of believers and non-believers alike, to come and pay their respects to the "Goddess of Mercy", whose statue resides in the shrine.
Legend has it, that during the development of the estate, a string of strange happenings took place around the tree. Machinery would inexplicably malfunction around the base of the tree – only allowing them to reverse and not move forward.
Rumour also has it, that a worker who didn't buy into the superstition wound up dead. Yikes. Since that baffling discovery – all efforts to move the tree were abandoned, and a shrine was erected in efforts to protect the tree instead.
3. The tranquil garden escape that is Toa Payoh Town Park
Just an overhead bridge away from bustle of the Toa Payoh's bus interchange, lies an oasis of calm. With picturesque stone arch bridges and rustic gazebos lying around every bend, you'll have a million and one chances to snap that insta-worthy picture.
Catch a glimpse of the iconic Toa Payoh tower, a favourite amongst the locals of yesteryear. Built in 1972, the tower, with its panoramic views, used to be a popular location for couples to take their wedding pictures.
The hexagonal bridge feature is the perfect location for a romantic picnic for two – need we also mention how photogenic it is? Perfect for that pensive hipster shot.
4. The historical gem that is the Lian Shan Shuang Lin Monastery
One of the feature gates of the Monastery
Hall of the Celestial Kings (Tian Wang Dian)
Stepping through the main entrance of the Singapore's oldest Buddhist monastery, will transport you back in time to imperial China. Prepare to be blown away by the intricacy of the temple's facade, and the serenity of its outdoor courtyard.
Encompassing architectural styles of ancient cities in both the Fujian and Guangdong province of China, it's not hard to see why the Lian Shan Shuang Lin Monastery is the only Buddhist monastery in Singapore to be gazetted as a national monument.
Feast your eyes upon the seven-storey Dragon Light pagoda. Garnished with Buddhist motifs and carvings and towering at a staggering 29 metres above the ground – it is a defining landmark that is hard to miss when passing through the area.
And if you've got a couple of coins to spare, stop by the wishing well on your way out – and your wish might just come true!
5. Relive your childhood at one of Singapore's last dragon playgrounds
This retro dragon playground was designed by Singapore's Housing & Development Board (HDB) back in 1979, is one of the last few standing mosaic playgrounds of its kind. The dragon, is meant to symbolise Singapore's culture and identity.
Skyrocketing to fame this year as one of our nation's iconic landmarks, the dragon playground is a must-see if you're paying Toa Payoh a visit.
6. The Queen's visit to the "Y" Block 53

An aerial view of Block 53 Source
In the last 55 years, over a million flats were built by Singapore's Housing & Development Board – just imagine just how drastically Singapore's landscape has changed. But of all the beautiful homes in Singapore, this particular block was graced by a Queen – imagine that!

Queen Elizabeth's visit to the viewing gallery in 1972 Source
What you're looking at in the image above is Toa Payoh's Block 53. It's unmistakable shape won it the nickname "Y-Shaped Block" amongst residents. Perched on the roof of one of Singapore's first HDB flats, is a viewing gallery. The gallery was originally created with the intention of giving foreign dignitaries a sweeping view of Singapore's public housing programme.
7. Singapore's First MRT – Toa Payoh MRT Station (NS19)

Source
Today, a life without the convenience and efficiency of the MRT, is comparable to a life without electricity and clean water. But for Singaporeans growing up in the 80s, this was their reality. Single-deck non air-conditioned buses were the only form of Public transport back then, so just imagine how excited they must've been, standing in line to take their first MRT ride.

120,000 showed up for their first MRT ride Source
Toa Payoh MRT Station (NS19) was the first of the five MRT stations along the North-South line to be completed in 1985. It was only two years later, on the 7th of November, that Singapore's MRT finally commenced its passenger services.
Did you also know that Toa Payoh was the first underground train station in the world to install safety screens on their train platforms? That's pretty impressive.
8. Singapore's first-ever "Games Village"

Deputy Prime Minister and Minister of Defence Dr Goh Keng Swee with guests during a reception dinner Source
It might not have been the Olympics, but back in 1973, the 7th Southeast Asia Peninsula Games was the first international sporting event to grace our sunny shores – making it kind of a big deal. Due its close proximity to the Kallang National Stadium, Toa Payoh was chosen as the prime location to house the thousands of athletes competing in the games.
Hailing from seven nations, the athletes used Toa Payoh's sports facilities and its swimming complex for their training in preparation of the games. Also – bet you didn't know that before the Toa Payoh Public Library came to be, it served as the secretariat for the SEAP Games.
9. An exploration of the senses at Sensory Park
Take a stroll through the Toa Payoh Sensory Park – the 1.1 hectare garden is broken down into five different zones, with each zone inspired by one of the five senses. An informative wall in the park also charts the growth of Toa Payoh, and enlightens visitors on the types of flora and fauna they can find in the park.
An optical illusion in Toa Payoh's Sensory Park
Bearing a slight semblance to that of a maze, the park leads you through the respective zones on a discovery of senses. We were looking forward to the taste zone, but unfortunately, we're weren't allowed to eat any of the plants.
10. The lone-standing Dragon Pillar of Lorong 3
In Chinese culture, Dragons are regarded as divine mystical creatures that bring with them wealth and good fortune aplenty. That would probably explain the great deal of historical dragon structures we have around the island.
This pillar is the second dragon landmark in the area, standing its ground at Block 91, Lorong 3 Toa Payoh. Though the origins of this pillar remain unknown, one can assume that the pillar was put in place to ward off evil spirits and bring prosperity to the neighbourhood.
About #InstaWalk
Start the year on a high, and join us in exploring the historical hotspot that is Toa Payoh as TSL's #InstaWalk returns for a third time! Meet the members of our TSL family and get up close and personal with Audrey (@tippytoess), the Yusman Twins (@_yafiqyusman_ and ​_yaisyusman_​), the rest of the TSLTV Team and many more.
Like our previous InstaWalks, it's completely free and you'll also get an exclusive TSL Goodie Bag put together by our team. All you need to do is fill up the form below but please put in some effort in the answers as there limited slots are available.
Save the date – 16th January 2016 – and follow @thesmartlocalsg and @MNDSingapore on Instagram for more information and updates. And if you haven't caught wind of our #InstaWalk, you can find out more about our last #InstaWalk here; or stalk us on our official hashtag #tslkwalks.
See you soon!
---
This post was brought to you by MND Singapore.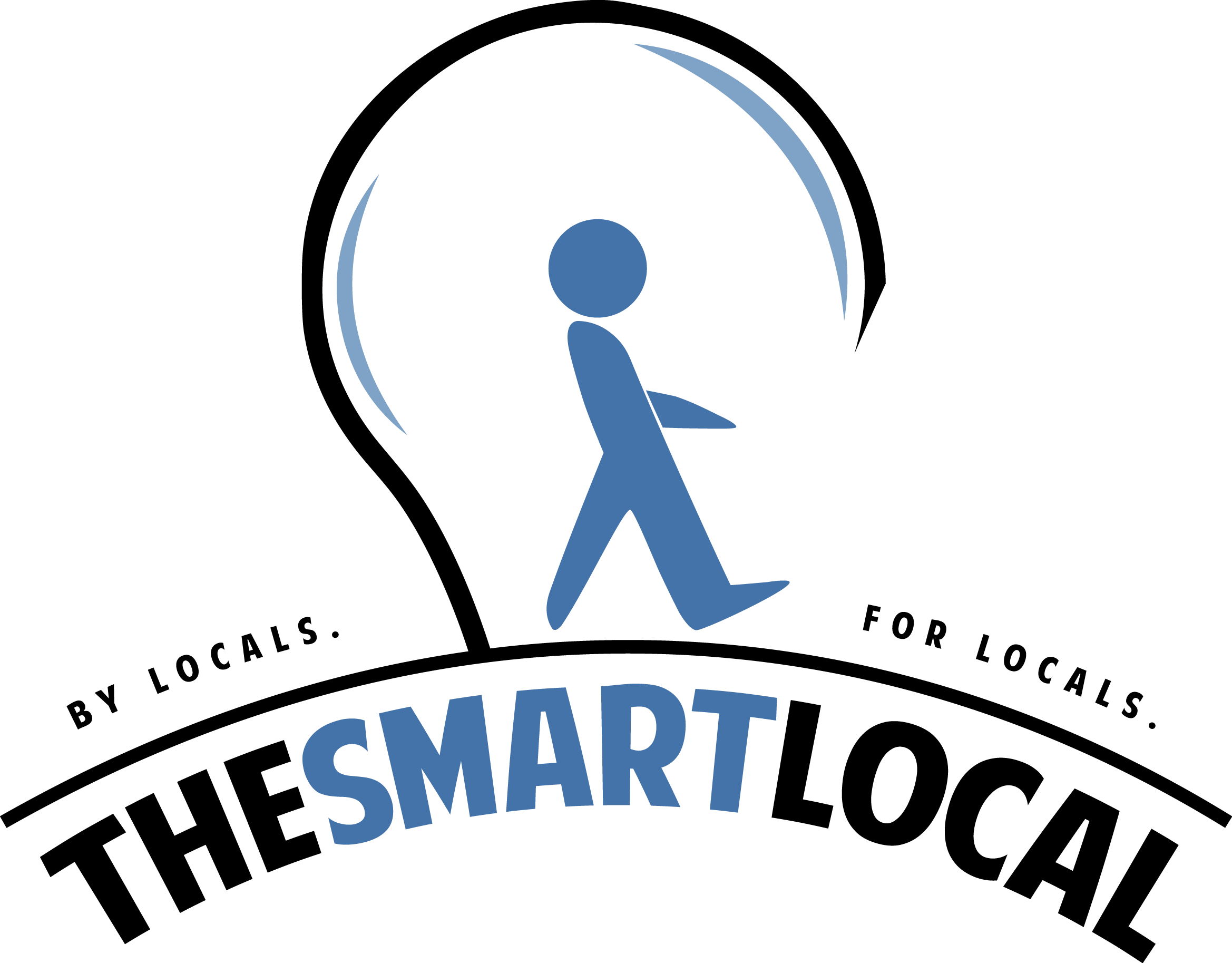 Drop us your email so you won't miss the latest news.