Get Baking
Being an avid baker myself, I love trying out new recipes and experimenting with different flavors in my cupcakes. Cupcakes are petite and easier to serve as compared to cakes. There are endless possibilities to the variation of cupcake flavours; cupcakes can be made with different ingredients, filled with a wide variation of filling and topped with different types of frosting – buttercream, royal icing, whipped cream… depending on the individual's taste preference and imagination.
As a Malaysian local, I love my local delicacies- Ondeh-Ondeh, Dodol, Kuih Lapis, Kuih Ketayap etc. Incorporating the unique Malaysian flavors into cupcakes brings gastronomy to a whole new level.
And as promised, these cupcakes have super easy recipes that you can try at home!
1. Teh Tarik Cupcakes with Condensed Milk Frosting
Teh Tarik is a one of the Mamak specialties; this condensed milk infused black tea is rich, creamy and makes a delightful cupcake flavor combination. It registers a full-bodied feel with a potent kick of sweetness in your mouth, a perfect snack to serve for minum petang(tea time).
Ingredients
For cupcake:
200g unsalted butter, softened
150g sugar
120g eggs, weighed without shell
225g plain flour
250g fresh milk
8g baking powder
5g black tea leaves
For condensed milk frosting:
200g butter
190g condensed milk
125g icing sugar
Recipe by The Straits Times here.
2. Torched Pandan Salted Egg Yolk Cupcakes
You've probably heard of salted egg yolk croissants, waffles and donuts. Anything with salted egg yolk is undeniably delectable. This absolutely brilliant and easy recipe bakes fragrant pandan cupcakes with torched salted egg yolk filling that is crusted on the top but gooey on the inside. These cupcakes are to-die for!
Ingredients
For cupcake:
200g cake flour
1/2 tsp baking powder (double acting)
125g unsalted butter, softened
1/2 tsp salt
1/2 tsp vanilla paste
200g castor sugar
2 large eggs, at room temperature
100g coconut milk
2 tbsp pandan juice
1 tsp pandan paste
For salted egg yolk filling:
6 salted eggs
100g caster sugar
50g custard powder
55g full cream milk powder
60g milk
15g corn starch
80g butter, room temperature
Recipe by Oh Yellow Fingers here.
3. Milo Dinosaur Cupcakes
Milo is definitely no stranger to all, this sweet, cholate malt beverage is consumed by almost every Malaysian household. Milo Dinosaur is a variation of Milo often sold in Mamaks, it is a cup of milo with an extra spoonful of powdered undissolved Milo added to it. Now, imagine that on a cupcake. It's time to organize a tea party because this milo cupcake will bring all your neighbours to your yard.
Ingredients (makes 10-12 cupcakes)
For cupcake:
200g plain flour
50g caster sugar
1 tsp baking powder
1/2 tsp bicarb soda
200g Milo
1 tsp vanilla extract
180g sour cream
200g unsalted butter, softened
2 large eggs
For filling:
100g butter unsalted (softened)
1 tsp vanilla extract
150ml condensed milk
For milo frosting:
100g unsalted butter (softened)
100g icing sugar
150g Milo
40ml milk
Recipe by Captain Jaxe here.
4. Ondeh – Ondeh Cupcakes with Gula Melaka Filling & Coconut Whipped Cream
Ondeh-Ondeh is a traditional Malaysian Kuih, a favourite local tea-time snack made out glutinous rice flour or sweet potato, filled with gula Melaka and coated with dessicated Coconut.
Out of all the Ondeh-ondeh cupcake recipes I have tried and tested, I can vouch that this recipe from Domestic Goddess Wannabe is the real deal. This recipe whips up fragrant and moist Pandan cupcakes; with rich coconut whipped cream topping that leaves an extremely palatable aftertaste in your mouth.
Ingredients
For cupcake:
1 1/2 cups plain flour, sifted
1 1/4 teaspoons baking powder, sifted
1/2 teaspoon salt
3/4 cups caster sugar
125g unsalted butter, at room temperature
2 tablespoons pandan extract
2 eggs
1/2 cup fresh milk
For filling:
200g gula melaka, cut into smaller pieces
150ml water
1/2 cup desiccated coconut
3 pieces pandan leaf, knotted
For coconut whipped Cream:
1 cup (240 ml) heavy whipping cream
1/4 cup caster sugar
1 teaspoon (5ml) vanilla extract
1 teaspoon (5ml) coconut extract
Recipe by Domestic Goddess Wannabe here.
5. Durian Hokkaido Chiffon Cupcakes
Durian. This big thorny beast with strong aroma is the king of fruits; a tropical fruit that people either HATE or LOVE. Intensely.
Hokkaido Cupcake is a hit amongst young and old. Added with durian pulps, this tropical delicacy is perfect as party food or as dessert after meals. Hola Durian lovers, this easy recipe is a must-try!
Ingredients(Makes 6-8cups)
3 Egg Yolks
30g Caster Sugar
40ml Corn Oil
40ml Water/Fresh Milk
1/2 Teaspoon Vanilla Extract
80g Cake Flour
100g Durian Pulps
4 Egg Whites
30g Caster Sugar
1/4 Teaspoon Corn Starch
Recipe by Elena Guan here.
6. Huat Kueh/ Sweet Rice Cupcakes
This tradional Teowchew delicacy – Huat Kueh is a local favourite. This Pandan flavoured steamed rice cakes can also be served in cupcake paper liners. It's light and fluffy texture makes it a delightful snack that can be eaten after meals as it serves as a cherry on top of a hearty meal.
Ingredients (makes about 15 cupcakes)
250g Self-raising flour
1/2tsp baking powder
150g caster sugar (can be reduced further)
1 egg (large), lightly beaten
200ml pandan water (blend 6pcs pandan leaves with water)
45g corn oil
Recipe by Nasi Lemak Lover here.
7. Sirup Bandung Cupcakes
Sirup Bandung is a popular drink in Malaysia, that is often sold in Mamaks. Its unique flavour is made of rose cordial syrup mixed with condensed milk. Whipped into cupcakes, these pretty pink cupcakes aren't just a delightful sight but an appetizing treat.
Ingredients
For cupcake:
2 cups of your favourite Bandung drink
2 3/4 cups cake flour
2 1/2 tsp baking powder
16 tbsp butter (about 232g) pinch of salt
1 1/2 cups sugar
4 eggs room temperature
1 tsp vanilla
For frosting:
2 1/2 tbsp flour
1/2 cup milk
1/2 cup fine sugar
1/2 cup butter
1/2 tsp vanilla
2-4 tbsp condensed milk
Recipe by Chocolate & Nad here.
8. Cendol Cupcakes
Cendol is a traditional dessert that is popular in the Southeast Asian region, especially in Malaysia, Indonesia and Singapore. This delicacy is served with "green worm noodles" which are made out of rice flour and pandan essense, combined with red beans, palm sugar, coconut milk and shaved ice.
And of course, this list also includes an easy recipe for Cendol flavoured cupcakes. The refreshing twist on these cupcakes makes a perfect snack for pool parties on a hot day. Who's up for a pool party?
Ingredients
For cupcake:
1 cup all-purpose flour
11/4 teaspoons baking powder
1/4 teaspoon salt
1/2 cup (115g) unsalted butter, at room temperature
3/4 cup granulated sugar
1 egg, at room temperature
1 egg white, at room temperature
1 teaspoon vanilla extract
1/2 cup unsweetened coconut milk
3/4 cup kidney beans (soaked overnight and cooked till soft with slight bite, reserve 1/4 cup for decoration)
For Gula Melaka Swiss Meringue Buttercream:
3 large egg whites, at room temperature
1/2 cup caster sugar
2/3 cup (150g) unsalted butter, cool but not cold (cut into cubes)
6 teaspoon gula melaka syrup
1/8 teaspoon salt
Recipe by Blue Tinged Dreams here.
9. Cempedak Cheese Cupcakes with Caramel Topping
Cempedak is a local tropical fruit. Its sweet and fragrant taste makes a great combination with cream cheese, this unique tropical flavored cupcake is definitely worth trying.
Here's what you need to bake this toothsome treat –
Ingredients
For cupcake:
250g (8oz) cream cheese
2 eggs, separated
1 tablespoon cornflour
1 cup chempedak flesh
1 cup sourcream
1/3 cup milk
150g Digestives biscuits, crumbled
70g (1/2 stick) butter
For topping:
7-8 roasted chempedak seeds
½ cup sugar
2 tablespoons water
2 tablespoons sour cream
Recipe by Food Diva Kitchen here.
10. Nasi Lemak Cupcakes with Peanut Buttercream
The best has been saved for the last on this list, and I kid you not the title reads Nasi Lemak Cupcakes!
Nasi Lemak is a Malaysian dish served with fragrant coconut rice, sambal, fried peanuts, anchovies and an egg.
Who would have thought that this delicacy would have been recreated into a combination of sweet and savoury treat, and eaten for dessert? Paired with a cup of Nasi Lemak Tea by Ette Tea, this Nasi Lemak Recipe makes a good afternoon snack.
Ingredients
For cupcake:
1 and 1/2 cup all-purpose flour, sifted
1 tsp baking powder
1/2 tsp baking soda
1/2 tsp salt 110g butter, flavoured with Ette Tea's Nasi Lemak tea
3/4 cup caster sugar
2 eggs
1/2 cup milk
1 tsp coconut essence and a bit of green food colouring into it
For peanutbutter cream:
Whites of 3 eggs
3/4 cup caster sugar
180g unsalted butter, cut into small pieces
2 tbsp peanut butter, unsalted
Recipe by Alpha Bakes here.
Spread the Malaysian love
Now what are you waiting for? It's time to whip up these delicious recipes and impress your friends with these amazing cupcakes that are super easy to bake. Share your baking experiences with us in the comments section below and list down your favourite cupcake recipes from this list.
Keep calm and have a cupcake!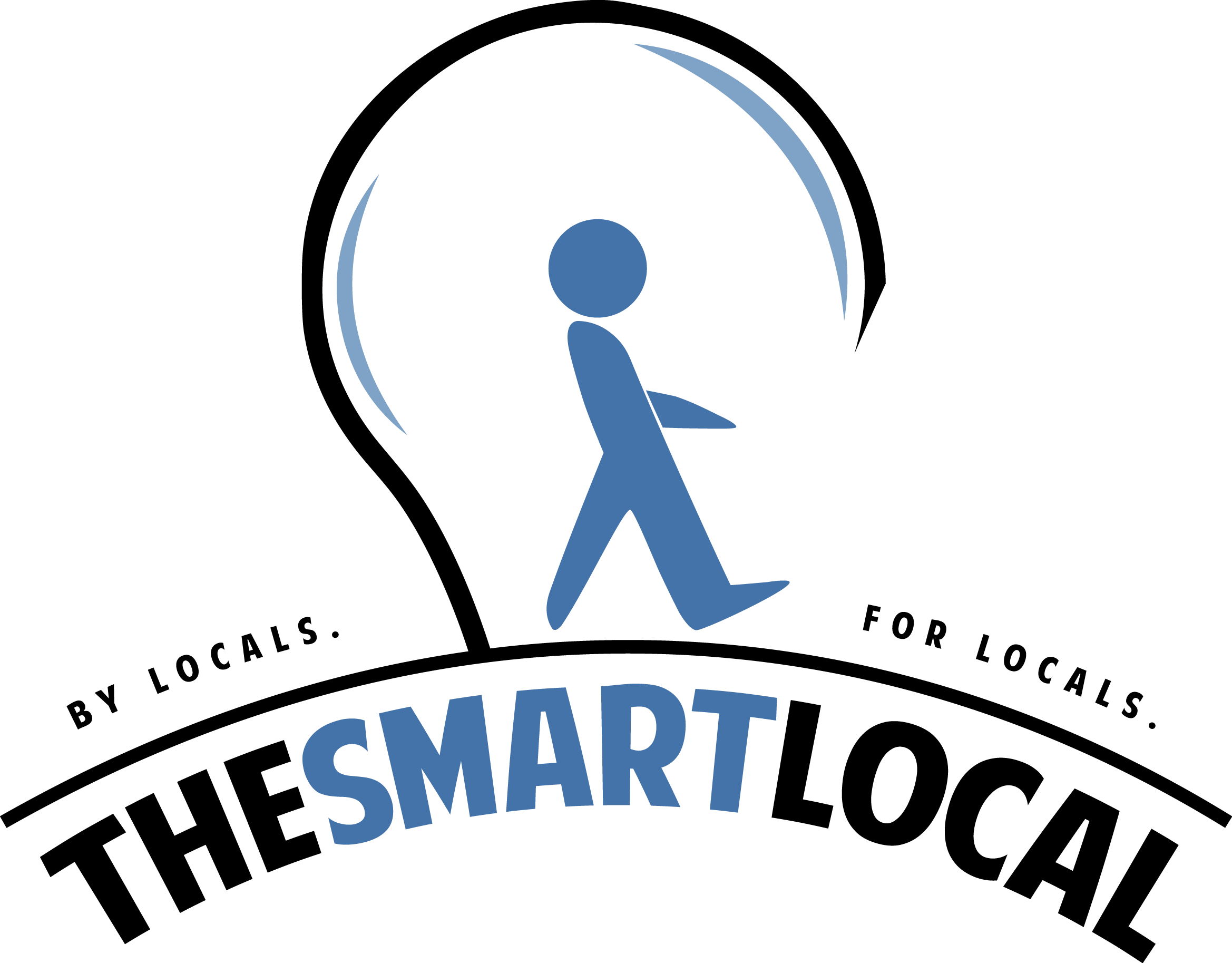 Drop us your email so you won't miss the latest news.