The definitive list of Malacca must-dos
As well-travelled Singaporeans, Malaysia is no secret to us. We've eaten our way through the streets of JB, shopped our way through KL, and can navigate Penang's Love Lane like the back of our hands.
Now when it comes to Malacca, we've seen all the historical sites; but if that's not enough to float your boat, we've compiled 10 of the freshest experiences you need to do with your road trip crew!
1. Snuggle up to a pack of TWENTY Huskies
If you've been dreaming of snuggling up to huskies after our Bangkok feature, you can now make those fluffy dreams come true at The Huskitory. This pet shop-cum-cafe concept was conceived by the owner of a plastic manufacturing company who has a soft spot for Huskies.
Due to Malaysia's strict laws on dog ownership, he'd previously kept his huskies hidden in his factory. But the factory proved to be too hot for the pooches to handle and the pack was moved to this comfortable contingency space in Jalan Taman Asean.
Unlike other pet cafes, The Huskitory maintains its stellar patronage of animal lovers because they actually care about the wellbeing of the animals by letting eight out into the cafe area at any one time. The huskies are also allowed sufficient rest time away from human interaction.
It also gives Singaporean pet cafes a run for their money, for the price of one drink and food item per person (about RM20), you and your crew can spend the entire day here snuggling up with the huskies.

And one of them is a RM13,000 Malaysian show dog champion mind you.
Be sure to catch canine pack hierarchy in action, in the outdoor interaction pen a.k.a. the husky "territory", where the entire pack of twenty is released into a common play area at 6PM and 9PM daily.
The Huskitory
Address: 27 Jalan Taman ASEAN, Malacca City, 75250.
Phone: +60 6334 2602
Hours: Tues – Sun | 12.30PM – 10.30PM
Facebook Page
2. [Closed] Sleep by the beach in a bus-hotel
These bustels were a Potterhead's closest possible experience to Harry's sleepover on the Knight Bus. But unfortunately, these Bustels on Klebang beach have ceased operations with effect of October 2016 due to end of their contract lease.
These "bus chalets", were innovatively repurposed retired buses used for sleepovers like never before. Fingers crossed that the management will move these buses somewhere else.

Speed demons can still take to the beach and race their friends on ATVs for a mere RM35 for 10 rounds around the sandy arena. Even if you're not quite an adrenaline junkie, take an evening stroll down the beach strip to check out the bus restaurants and cafes that monopolize the area, where you can order Malaysian classics like Mee Bandung or Nasi Goreng, but makan in a very unique vehicular setting.
Klebang Beach Melaka
Address: Klebang Besar, 752500 Melaka, Malaysia.
Facebook Page
BONUS: Klebang Original Coconut Shake
While you're in the Klebang vicinity, stopover at this place for the original "Special Coconut Shake". Yes, there will be convincing imposters, so be sure to key in the right address to enjoy this lemak dessert!

Replenish your depleted electrolytes with some coconut milkshake topped with a scoop of Wall's vanilla ice cream. Sedap!
Klebang Original Coconut Shake
Address: Klebang Besar, 752500 Melaka, Malaysia
Phone: +60 197414113
Hours: 11AM – 6.30PM | Sat – Thurs
2PM – 6.30PM | Fri
3. Customise Your Own Mamee Snack Souvenirs
Pulverizing packets of crunchy Mamee noodles and greedily emptying its contents entirely into our mouths was a central experience in many of our childhoods. Here's your chance to see where and how one of your favorite snack food is made – at a rate of 2 million noodle cakes per day – at Malacca's Mamee Mega Factory.
We watched the manufacturing process from start to end and realized how much effort goes into making the staple snack of the TSL pantry!
After the factory tour, take to one of the few air-conditioned places on Jonker Street – Mamee Jonker House.
Here you can find an eye-popping variety of the newest Mamee products in their retail store; or if you're keen to see the noodles of Mamee's past, have a peek at their museum, featuring their older packaging and miniature replicas of the factory's machinery!
At the Monster Kitchen (RM15/pax), learn how to make handmade instant noodles from scratch or get your friends back home a one-of-a-kind souvenir with Noodle Doodle – personalizable Mamee Noodle Cups, with doodle-able packaging and noodles flavored with your choice of seasonings and condiments (5RM/cup with min. 6 cups).

Noodles take centre stage at the Mamee Cafe, where they're incorporated in Malaysian classics like Laksa and Mee Goreng.
Mamee Mega Factory
Address: Lot 1, Air Keroh Industrial Estate, 75450 Melaka, Malaysia
Phone: +60 62317176 (Ms Yip Wai Yee) | waiyee.yip@mamee.com.my
Hours: Book in Advance
Mamee Jonker House
Address: 46/48 Jalan Hang Jebat (Jonker Street), 75200 Melaka, Malaysia
Phone: +60 62867666
Hours: Mon -Thurs | 10AM – 5PM | Closed on Tues
Fri – Sat | 10AM – 7PM
4. Devour ALL of Jonker's best eats
Jonker Walk is the most delicious street and most reviewed Malaccan highlight on Tripadvisor, where you can get Nyonya kuehs by the street and whiffs of baking biscuits from the onslaught of bakeries where you can get anything from Wife's Cakes (lou po bing) to Horse Hoof Biscuits (beh teh su).
This is our executive summary for you foodies:
Tian Hup Seng Biscuits (RM1.10/pc)
Freshly baked on-site with complimentary smells, this bakery is the Famous Amos equivalent of Chinese biscuits, where their flaky lou po bings with a chewy wintermelon centre is out to spoil the biscuit market.
Capitol Satay Celup (RM1.10/stick)
Imagine a steamboat with satay sauce as soup. But you won't lose your ingredients in this peanutty pot because they're held securely on skewers.
Jonker 88's Red Bean Ice Kachang (RM4.70)
This simple assembly of sweet red bean, basil seeds, coconut milk and gula melaka on a mountain of ice shavings
Kedai Kopi Chung Wah's Chicken Rice Balls
Chicken rice balls (RM 0.40/ball), with succulent chicken, RM22.30, chopped with Hainanese precision at Chung Wah.

We found out there's more than an aesthetic purpose to rolling rice into bite-sized balls – it's so workers could eat rice without the grainy mess on their lunch breaks in the fields.
Hong Sheng Wanton Mee (RM4 and up)
Served lovingly by the most adorable elderly couple. Get handmade noodles, with "lean-style" char siew, Take the raw noodles home or eat it at their old school eatery at Bukit Cina (5 min walk from Jonker)
Mamee Cafe's Rice Dishes (RM9.90 and up)
Mamee Cafe has gone beyond just their noodle specialties with their take on nasi lemak and chicken rice balls.

These massive rice balls are definitely not bite-sized like Kopi Kedai's
Jonker Street
Address: Lorong Hang Jebat, 75200 Malacca
5. Deep-sea fish off the kelongs of Pantai Siring
For all you adventurous souls and deep-sea fishing enthusiasts, we've found you the perfect spot to indulge in your maritime hobby.
Get ferried to one of the seven family-owned kelongs from RM25, where you'll have 24-hour fishing privileges, little huts for you to take shelter from the elements, or the chance to camp and spend the night increasing your chance of cinching that massive catch.

It's BYO rod and bait, so come prepared with your fishing gear for a Robinson Crusoe-ish fishing getaway.
Note: The kelongs tend to be packed on Fridays and Saturdays, so should you find yourself out-fished and leaving empty handed, you'll still be able to pick up some of the day's best catches at the jetty.

The masterchef of the jetty's cafe will gladly whip your "ikan besar besar" into a treat with their homemade sambal
Jeti Pantai Siring Kelongs
Address: Jalan Jeti Anjung Batu, Kampung Pulai, 77300 Merlimau, Melaka, Malaysia
Phone: +60 126843748 (Owner: Aji Osman)
Hours: 24 hours, daily
6. Rambutan picking at Melaka Tropical Fruit Farm
Give yourself an upgrade from berry-picking at the Melaka Tropical Fruit Farm – based on seasonal availability, you'll be able to pick and eat tropical fruits like durian, dragon fruit, rambutans, even the Melaka fruit and eat them straight from their trees.
On the full guided tour + tram ride (15.90RM/pax), we tasted the freshest Rambutans, fed their collection of animals at their mini zoo, and got a crash course on Malaysian Botany 101. The guides here speak impeccable English, and have an impressive horticultural awareness.

You can drive-in to explore, feed the domesticated ostriches or even stay at one of their six chalets from RM70/night

The Malaccan Nara deer park, minus the tedious plane ride to Japan
Here's where we also learnt about sirih (betel) leaves, traditionally used for floral arrangements at Malay Weddings where singles will fight to grab the top, which is symbolic for "relationship luck".
Try your hand at harvesting sap from rubber trees and watch the latex ooze and trickle out right before your eyes. You'll find out it's a lot harder than it looks to skillfully maneuver the "gouge" – the tool that tappers use to expertly remove the bark.
Melaka Tropical Fruit Farm
Address: Pusat Latihan Pertanian Sungai Udang, 76300 Melaka, Malaysia. Melaka 76300.
Phone: +60 6351 0130
Hours: 24 Hours | Closed on Saturdays
7. Release baby Hawksbill turtles back to sea
Calling all nature lovers! This is Finding Nemo's Squirt live in the flesh! On your next trip, score brownie points with Mother Nature as you take to the Padang Kemunting beaches to release hatched baby turtles back to the sea.
Join The Turtle Guardians, a band of marine conservationists who collaborate with local community "vigilantes" to patrol these beaches during the nesting season to collect data on the nesting females, and move laid eggs to the safety of the hatcheries.
Learn more about Malacca's sustainable development efforts and the countries attempt to repopulate Hawksbill sea turtles in the wild at this information centre and play a huge part in giving back to society!
They say "don't put all your eggs in one basket", and at Padang Kemunting's Turtle Management Centre, the idiom is taken literally as conservation of the critically endangered Hawksbill turtle requires that eggs are incubated in separate hatcheries.
But plan your trip carefully because the peak turtle hatching period starts in May and ends in September.
Padang Kemunting Turtle Management Centre
(Pusat Konservasi dan Penerangan Penyu Melaka)
Address: Kampung Padang Kemunting, 78300 Masjid Tanah, Melaka
Find out more here.
8. Dine with Teddies as your +1
Whether we like to admit it, we all have soft spots for teddy bears – the movie Ted proved that point. If you're looking to add to your list of over-the-top cafe experiences, make a trip down to Terminal Pahlawan's Teddy Bear Cafe.
TBC's Rainbow cake
As the first of Malacca's themed cafes, you can get cosy with a bear of your choice and stuff yourselves with their delicious desserts while you're there.
TBC's signature drinks present an interesting take on ice cubes. Try their Milk + Oreo cubes (RM 9.90), which consists of crumbled Oreo embedded in frozen milk cubes, which melt into a creamy milkshake topped with decadent chocolate sauce.
Teddy Bear Cafe
Address: F3-021, F3-022, Level 3 Terminal Pahlawan | 105 Jalan Merdeka, Taman Melaka Raya, 75000 Melaka, Malaysia
Phone: +60 6281 9423
Hours: 10AM – 10PM
Facebook Page
9. Relive the 1920s Peranakan era in life-size sets
If you've always wondered what it'd be like living as a little Nyonya in the 1920s tottering around in clogs and exquisitely embroidered sarong kebayas, Terminal Pahlawan's Nyonya Memoirs gives you just that experience.
The guided tours are at RM15/person, where you get to hear first hand about Peranakan practices and their rich cultural history. And for just RM10, you can put on costumes and snap pictures with the exhibits. The level of detail that's gone into recreating the rustic olden-day vibes is ridiculously impressive.
You're teleported to a time where provision shops, tailors, and street-side stores are brought back to life. You can get very into character, donning kebayas and batik print shirts.

Sitting pretty in her sarong kebaya
Finally, relive the primary school nostalgia with traditional games like chapteh, congkak, and hopscotch all free-to-play with their traditional game package.
Nyonya Memoirs
Address: Datahran Pahlawan Megamall | 105 Jalan Merdeka, Taman Melaka Raya, 75000 Melaka, Malaysia
Phone: +60 18919 6688
Hours: 11AM – 9PM daily
Website

10. Dance on glass panels FORTY-TWO floors above ground
42 stories above ground might not sound intimidating to those of us who've grown up in the Singaporean concrete jungle, but the stunning Shore @ Melaka is one big juxtaposition to the surrounding low-rise historical landmarks.
Take to the top of the tallest man-made tower in Malacca and soak in the sights of the meandering Malacca river from the Sky Deli Restaurant or the Tower's Observation Deck. With a transparent glass floor that's suspended 42-floors up in the air, you might get heart palpitations just from staring down.

Save your prettiest holiday outfit to compliment the gorgeous outdoor gazebo at the top!
The Shore Sky Tower Malacca
Address: The Shore Sky Tower Sdn Bhd Tower 1, 42F, The Shore Shopping Gallery, 193, Pinggiran @ Sungai Melaka, Jalan Persisiran Bunga Raya, 75100 Melaka, Malaysia
Phone: +60 6288 3833
Hours: 10.30AM – 10PM daily
Website
11. See 100+ different varieties in a massive seashell gallery
|
Even the Little Mermaid didn't have such an extensive collection
They don't sell seashells by the Shore Oceanarium, but here you'll catch a glimpse of a massive seashell collection, with specimens coming in all conceivable shapes and sizes. This place also offers you a chance to touch bamboo sharks and even has prickly hedgehogs – something Singapore's SEA aquarium doesn't offer.

Get the full river safari experience taking on staring competitions with the arowana
At the Oceanarium's Kampung Penyu (Turtle Village) section, it's fastest flippers first. Turtles swim at breakneck speeds to catch the fish you feed them. You'll be surprised by their attentiveness and how they intuitively know when you've got goodies on hand. All you need now is some feed (RM10.60).
Shore Oceanarium
Address: 2F-01, The Shore Shopping Gallery,193, Pinggiran @ Sungai Melaka,Jalan Persisiran Bunga Raya, 75100 Melaka, Malaysia
Phone: +60 62829966
Hours: 10AM – 10PM daily
Website
12. Visit a FLOATING Mosque on the Straits of Malacca
This floating mosque built on Pulau Melaka is Masjid Selat, an architectural marvel you have to see at least once in your lifetime. If you're waiting for the sunset, this is the place to enjoy an evening seaside picnic while keeping your ears peeled as the resounding voice of the Muezzin (person appointed to lead the service) carries the evening Islamic prayers in surround sound.
Ladies, you're expected to be properly clad before stepping into this holy space. But fret not if you don't own a hijab or conservative garb, because the mosque offers loosely fitting clothes and hijabs in their bathrooms, so you can make your polite pilgrimage into the inner recesses of the Masjid once you're all covered up.
When you enter the main prayer hall, you'll be in complete awe of the mosque's impressive interior, where you'll see the religious, both young and old come to pay deep obeisance in their prayer rituals.
The majestic mosque opens till 8PM daily, but tourists only have access till 7PM, so don't be late!
Malacca Straits Mosque (Masjid Selat)
Address: Jalan Taman Melaka, Melaka 75000, Malaysia
Phone: +60062882640
Hours: 7AM – 7PM (tourists)
*BONUS* Shopping underwater at a 3-in-1 island paradise mall
Source
Also on the island paradise of Pulau Melaka, and a mere 5-minute drive from Masjid Selat, is the up-and-coming Harbour City. Due to be launched in 2019, it's the prettiest marine-themed addition to Malacca's shopping scene – a 3-in-1 mall + hotel + theme park.

This megamall is 2.5 times the size of ION Orchard! Source
Shaped like a cruise ship, each floor is designed to symbolise different oceanic levels where you can unleash the kraken… I mean shopaholic in you, as you comb through the "deep sea trenches" of the lower ground floor to the "coastal surfaces" of level 4.
Keep your kids close because you'll need a bounty hunter to track them down if they wander into the Ocean Kingdom Theme Park. Designed by the same masterminds behind Gold Coast's Warner Bros. Movie World, this park has an epic 3-storey roller coaster and an exciting variety of water rides and slides spanning over five floors!
Read here to find out why we think this might just be Malacca's next big thing.
Malacca like you've never seen
So the next time you find yourself with a barren schedule or long weekend around the corner, you know where to go and what to do. Pack your bags for adventure and head to the money changer, because your next long weekend getaway is all set to see a new side of Malacca you've never seen before!
Malacca's constantly changing and its transformation over the years has been nothing short of impressive – let's play a game of spot the difference with these two before-after pictures!

Malacca River in the 1960s (estimated) Source

Malacca today! Source
The only thing similar is the 1800s architecture of Church of St. Francis Xavier! Malacca's charm lies in its efforts to keep relevant with the times, yet preserving its heritage so that aspects of its rich history are not forgotten.
One of the key-players responsible for breathing new life into the city and its communities, enriching the lives of the less fortunate while preserving the environment in Malacca is the front-runner of property development in Malaysia, Hatten Group.
Hatten Group is the front-runner in Malaysia's property development, seamlessly weaving their developments into the city's UNESCO Heritage peppered landscape. Megamalls like Hatten Square, Vedro and Dataran Pahlawan are some of Hatten's earlier establishments, and have livened up the city, and contributed greatly to the country's economy.
About Hatten Group
Established in Malacca, the Hatten Group is now one of the largest corporations in the region that has integrated all its core businesses of real-estate development, construction, retail leasing, hospitality and commercial management. Consistently delivering innovative projects and developments, The Hatten Group continues to challenge industry standards with its expanding portfolio.
Committed to address civic needs and interests of society, the Hatten Group educates local populations, encourages the appreciation of arts and culture and determinedly highlights the importance of nature and wildlife preservation. They're also dedicatedly contributing to local communities by supporting fundraising events and community service projects. Through their various initiatives, the Hatten Group's philosophy of "Building Tomorrow Together" really shines through.
Pushing boundaries of innovative property development, their efforts are now geared towards commercial, medical and even the educational infrastructure of Malaysia. Making significant economic impact with their developments, they have positioned Malaysia as a viable real-estate investment opportunity for international investors.
The Hatten Group has played an integral role in bettering Malaysia's economy and society. And we Singaporeans are its "beneficiaries" too being just a short drive away from hours of cheap shopping and cooling off from heat of the tropics their malls!
We're already pacing around in anticipation for when Harbour City opens!
About Influential Brands
Influential Brands is a consumer insight driven awards programme which provides a platform for brands to celebrate their achievement; for consumers, businesses and stakeholders to recognise the brands' efforts in arriving where they are today.
The study conducted by Influential Brands is purely consumer driven and the Top Brands are selected by consumers through their perception and preference, demonstrating the level of impact and influence of the brands in each consumer's life.
Influential Brands seeks to identify consumer preferences, their behaviours, values and to understand how the ever-changing environment affects consumer experience in the purchase journey. The programme is tailored to enrich the brands' relationship with their consumers through ongoing meaningful conversations and engagement.
For more information, like and follow Influential Brands on Facebook for more updates!
---
This post is part of Influential Brands 2016, where we highlight the most influential brands in Singapore.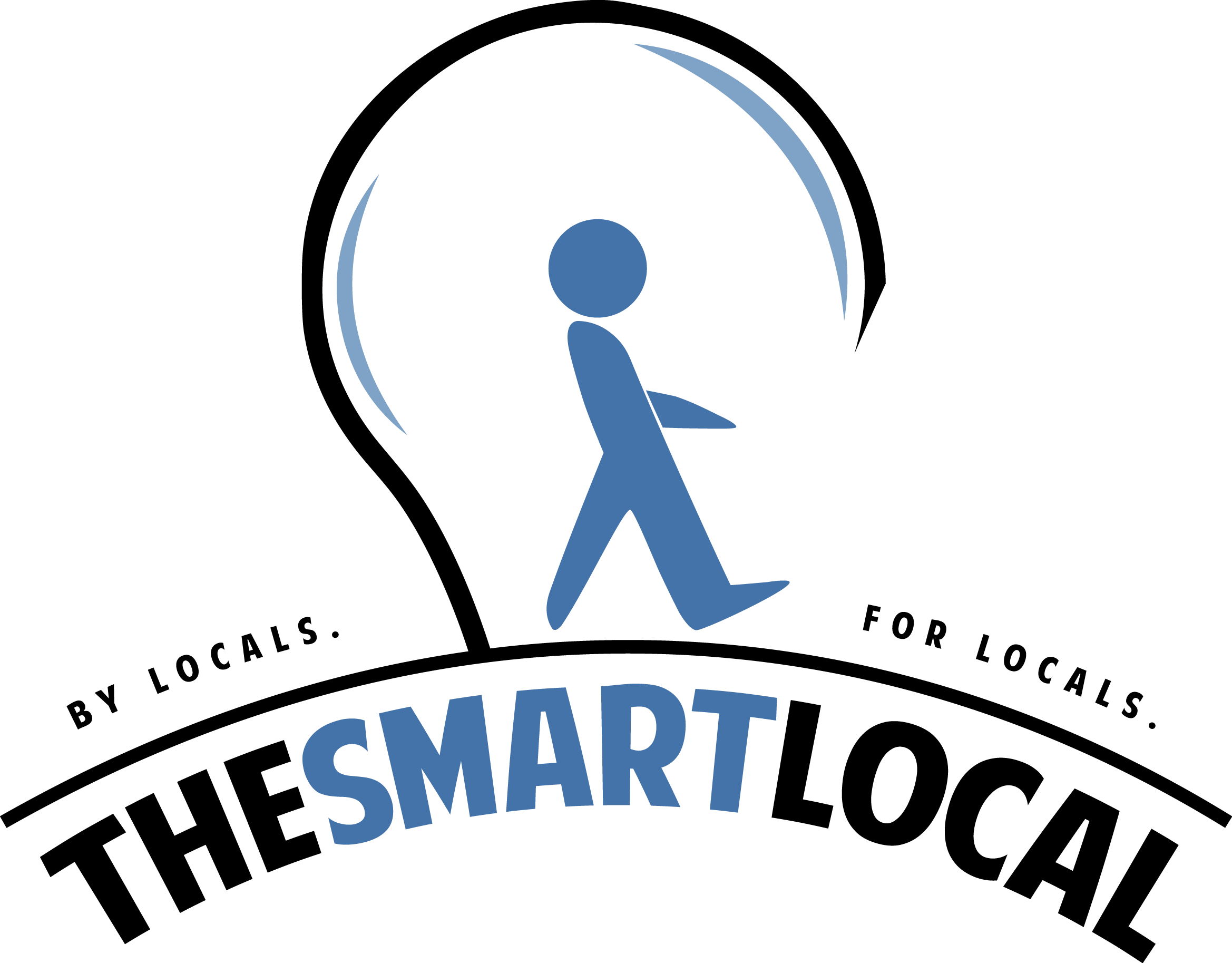 Drop us your email so you won't miss the latest news.