Every couple's bucket list activities in Malaysia

Source: @alba.ingles
Once the initial feeling of accomplishing a bucket list activity passes, the experience becomes a another shelved memory. With no one to relive the moment other than yourself, every time the memory resurfaces, you'll only respond with an 'oh, okay'. Not much excitement!
Thus, having someone else to relive the exhilarating feeling with you keeps that memory alive – better yet, when it's with your significant half. Here are the best bucket list-worthy activities that add the 'extra' in your extraordinary journey together.
1. Watch the sunset from the peak of Broga Hill
Catching the sunset in serenity with your other half must top the wish-list. It's every hopeless romantic's kryptonite. While most couples seek such moments from the roof of high rise buildings, Broga Hill offers a view more unique. From the top of the hill at sunset, you'll get to appreciate both the lush greenery and the city lights.

Source: @fendergan
Broga Hill isn't located deep within the jungle – it's only 40km away from Kuala Lumpur's hustle and bustle. Also, don't worry if you are not fit enough for the strenuous activity. The hiking trail up the highest peak of the hill is relatively easy, even to newbies!

Source: @xxiaohann
It takes about 1 – 1.5 hours to complete the hike so check the forecast for the sunset the day before to plan your journey perfectly. You don't want to miss the sunset's orange glow upon reaching the summit.
How to get there: You'll require private transport to get to Broga Hill. Using Google Maps, search for 'Broga Hill Park' and follow the route.
2. Dine at The Highest Rooftop Bar in Malaysia 
Marini's on 57, the highest rooftop bar and restaurant in town, has raised the bar for the entire dining scene in KL – it's located at the 57th floor of Petronas Tower 3. The Group Founder Modesto Marini, an award-winning Italian chef with 25 years of experience in the industry, curated the expansive menu himself.
Sample world-class Italian cuisine at Marini's on 57 with your date and admire the panoramic view of KL's skyline. It's the only time you'd pray for light drizzle during the date for that added romantic pitter-patter on the glass windows.
Depending on the season, patrons are presented with different specialties. The restaurant prides itself on hand-picked organic ingredients by the chefs from all over the world, presented delicately on each dish.

Source: @kykyyyyyyyyyyyy
Note: The Restaurant adheres to a strict smart casual or smart attire dress code. Click here to know more.
Address: Level 57, Menara 3 Petronas, Persiaran KLCC, 50088 Kuala Lumpur, Wilayah Persekutuan Kuala Lumpur, Malaysia
Website
3. Skydive in Langkawi

Source: @skydive_langkawi
Our country has one of the best skydiving sites in Southeast Asia that'll fulfill your adrenaline crave. With Skydive Langkawi, you'll take-off from Langkawi International Airport before being flown over beautiful offshore islands, a rare, incredible sight. Once jumped, behold the bird-eye's view of Andaman Sea, before landing safely on Tanjung Rhu's soft sandy beach for a quiet couple time.

Source: @skydive_langkawi
Note: For prices, enquire here, email here or call Skydive Langkawi @ (+60) 123 146 162
Address: Langkawi International Airport, No 7 Office, Kampung Bukit Nau Padang Matsirat, Langkawi, Malaysia
Website
4. Have A Staycation In An Oil Rig 
Lavish hotel retreats are overdone. Instead, have a marine adventure in Borneo. Stay in the WORLD'S ONLY oil rig hotel in the middle of the ocean called Seaventures Dive Rig. The oil rig's 360-degree Celebes Sea view makes you feel like you're alone with your partner at sea.
Go on their Seaventures house reef diving trip and investigate fascinating underwater structures, swim through schools of fishes, and check out the pretty corals. On the oil rig itself, the types of accommodation available range from dorms, double rooms to family terraces.
Address: (For booking) G23B, Ground Floor, Wisma Sabah, Jalan Tun Razak, Kota Kinabalu, Sabah 88000 Malaysia
For bookings: Email here or call (+60) 17 811 6020
Website 
5. Admire the Marine Life of Sipadan Island
Sequel your marine adventure with Seaventures Dive Rig's best diving trip – at Sipadan Island. As one of the world's best diving sites, you and your significant other will swim in extremely clear waters and be surrounded by the shoaling fishes.

Source: @zhanggulongmei
The easiest way to get to Sipadan is by plane, with flights departing from Kuala Lumpur. From there, you can take a cab to the port of Semporna and then hop on a speedboat to the island. Alternatively, book a four days three nights stay with Seaventures Dive Rig to get the Sipadan permit for diving. You'll be taken to Sipadan by boat!
Bookings:
With Seaventures Dive Rig here.
With Sipadan Dive Centre Mabul here.
Website
6. Zipline over the Ocean of Borneo
Instead of island-hopping on a boat, try ziplining. It's an exciting experience that's cheaper than chartering a whole boat and an activity that's once-in-a-lifetime. Finding yourself flying in the middle of the sea at 65km/h is exhilarating and as a bonus, you'll get the pleasure of dipping your body in the pristine waters of Borneo islands!
Coral Flyer connects Pulau Gaya and Pulau Sapi, and is the best way for you to unleash your adventurous side. The only way to reach Coral Flyer is by boat transfer from Kota Kinabalu's Jesselton Point ferry terminal to Sapi Island.

Source: @christinericson
Price: RM64
Bookings: Email here, call @ (+60) 011 2984 2023. Purchase the zipline ticket for RM64 at Sapi Island.
Website
7. Spend a Weekend Glamping At Sekeping Serendah

Source: @patrickbinghamball
Fancy retreats in the city isn't enriching enough for a bucket list activity shared by a couple. A fancy retreat in the middle of the forests, however, sounds like an exclusive respite. This best kept secret is great for those looking out for a romantic zen getaway.

Source: @vanityroomblog

Source: @wenlihew
Price: From RM300 (Book here)
Address: N3.368050 E101.631150, Malaysia
Website
8. Explore The Clearwater Cave

Source: @l.chunwen
Clearwater Cave – one of Asia's longest cave –  looks like a movie set for an adventurous scene, with its stunning rock formations and beautiful colours as backdrop. For couples with a knack for expeditions, the cave will offer a fun trekking experience. Surviving the Sarawakan cave leaves you with stories to tell and pictures for bragging rights.

Source: @onedayto_
A rewarding caving adventure is one that's spent relaxing in Mulu Marriot Resort and Spa, at the end of the tiring journey. It's the best place to relieve the muscle aches while recounting the trip.
The cave and resort are a part of Mulu National Park and getting there requires a domestic flight aboard Malaysia Airlines's subsidiary, MASwings from Miri, Kuching, or Kota Kinabalu. Alternatively, contact the travel agent here to save the hassle of planning.
For Clearwater Cave:
Price: RM200 (Enquire for booking here)
Getting there: Take a MASwings flight from Miri, Kuching or Kota Kinabalu to Mulu and an airport shuttle to Mulu National Park.
Website
For Mulu Marriott Resort and Spa
Price: From RM450 (Book here)
Address: Mulu Marriott Resort & Spa, Sungai Melinau, PO Box 1145, Mulu, 98008 Malaysia
Getting there: Take a MASwings flight from Miri, Kuching or Kota Kinabalu to Mulu and an airport shuttle to Mulu Marriott Resort and Spa.
Website
9. Visit Malaysia's French and Japanese Villages

Source: @fazlianaaziz
This bucket list gem lets you explore an old French village or indulge in the serenity of the Japanese soulful lifestyle. Famous for its adaptation of an actual French architecture dating back in the 16th century, Bukit Tinggi's Colmar Tropicale Resort is the closest thing to a European dream escapade without leaving Malaysia's borders.

Source: @shukunezi

Source
Have a day stroll around the Japanese village's botanical garden and be immersed in the culture by becoming a Japanese couple, dressed up in a rented traditional kimono. You can participate in the Tea Ceremony or visit its attractions that include the Tatami Spa and Ryo Zan Tei Japanese Restaurant.
Booking can be made through Colmar Tropicale's website. The resort is located in Bukit Tinggi, Pahang, which is approximately 1 hour drive from Kuala Lumpur.
Price: (Colmar Tropicale) From RM247
Address: KM 48 Persimpangan Bertingkat, Lebuhraya Karak, Bukit Tinggi, 28750 Bentong, Pahang, Malaysia
Website
10. Snap A Cool Picture At Malaysia's Own Salar De Uyuni 

Source: @iluvtravelfood
The French and Japanese villages aren't the only enclaves in Malaysia. Believe it or not, Bolivia's Salar de Uyuni has also been discovered nestled within our west coast. At Sasaran, Selangor, the sky joins seamlessly with the ground, turning the salt flat's surface into a giant mirror.
The site is perfect for wedding shots, as the picturesque location presents a surreal photoshoot opportunity perfect for couples keen on photography.

Source: @hedshots
Due to the increasing flux of visitors to this small town for its mirror feature, contacting a local guide for trip advice is recommended. An operator specializing in excursions to Sasaran is Sky Mirror Tour.
Note: The phenomenon only occurs about 4-5 days every month. Check with your guide for the best time to go.
How to get there: Head to Sasaran, a one hour drive from KL. You'll be required to take a 45-minute boat ride out to the Straits of Malacca. Your operator will be able to arrange for this!
Unique dating ideas

Source: @rinasuwarna
Each activity on the bucket list is a date idea on steroids, like having dinner with the addition of being on the 57th floor or going on a staycation that's located in the middle of the sea. All you need is a simple activity with a ridiculous feature.
Bucket list adventures work two ways – not only will you learn more about yourself, but you'll gain a better insight about your significant other. With that in mind, create your own bucket list activity with the sole purpose of getting to know him/her better!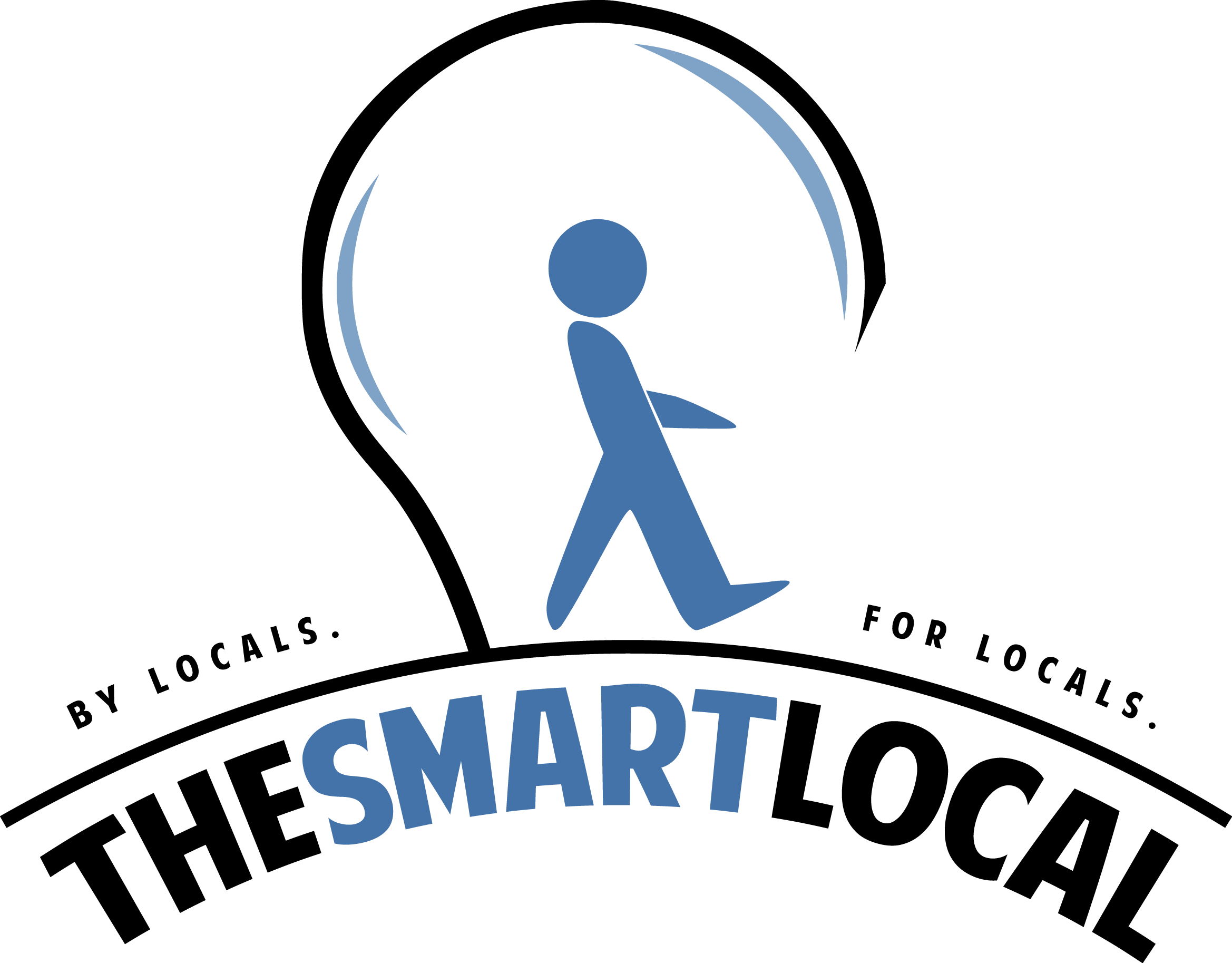 Drop us your email so you won't miss the latest news.