The Sun Never Sets In The East
We Easties are a pretty chill bunch – that is, until you bring up the East vs. West debate. Some of the island's best eats are concentrated in the East of Singapore, but that's only half of the reason why Easties beyond proud of their hood – now we're pulling out the big guns.
East Coast Park, Old Airport Road, and Simpang Bedok aside; our heartlands hide lesser-known gems that just don't get enough credit. We've sussed out 20 east-exclusive things to do that'll make you wish you were one of us.
But it's okay, just be on the right side of this debate next time. #EastiePride
1. Dine at this hipster hawker centre
With its vintage storefronts resembling old shophouses, and its interior decked out with old-school paraphernalia; this revamped hawker centre looks straight out of the 60s.
A mish-mash of old and new, The Bedok Marketplace is where young culinary talents take centre stage. And it's not just your usual hawker fare either – expect Vietnamese pho, delectable yakitori skewers, and even a wine bar to boot! But if you find yourself hankering for some local flavours, fret not because they've chicken rice and wanton noodle stores in their midst too!
Address: 348 Bedok Road, Singapore 469560
Website: http://www.thebedokmarketplace.com.sg/
2. Revisit your childhood longkang fishing
Longkang fishing didn't ring any bells at first, but while swishing my net around I was hit with a serious case of déjà vu – this was the exact spot where I fished out my very first pet 14 years ago, equipped with a small bucket and net.

Asian squat longkang fishing, in all my unglam glory.
Honestly I have no idea how mini-me managed to net in any guppies at all (current-me caught a grand total of two). Terrorising guppies probably isn't the first thing that comes to mind when you think of a fun day out, but don't knock it until you've tried it!
For even more family-friendly fun, get some fish food from the counter and watch greedy fishes swarm even before the food reaches the water. Ditch the high-end shoes for this day trip, because you'll definitely be in the splash zone!
Address: 1 Pasir Ris Farmway 1 Singapore 519352
Opening Hours: Daily 8.30am to 7pm
Contact: 6287 3883
Website: http://www.mainlandfishfarm.com/
3. Spend a night in this refurbished shophouse built in 1925
I'm a firm believer than staycations put the '-acation' in 'vacation', because just thinking about long stuffy flights and last-minute manic packing is enough to make me crawl right back into bed. And for an alternative staycation like no other, Rabbit Carrot Gun is the place to be for a classic B&B.
Above their 50-seat diner is The Rabbit's Warren: five luxurious refurbished suites, cleverly soundproofed so the noise below won't drive you mad as a March hare. Given their motto 'Manducare Bibere Somno' (Eat Drink Sleep), you know you'll be well taken care of here.
Address: 47 – 49 East Coast Road Singapore 428768
Contact: 6348 8568
Website: http://www.rabbit-carrot-gun.com/
4. Pig out at an all-you-can-eat prata buffet
Sorry Easties, I'm giving this secret up.
Whether you like yours crispy, fluffy, or stuffed with cheese and mushrooms, nothing comes close to a plate of this Indian comfort food. At long last, your dreams of combining every sweet and savoury prata imaginable has come true, and for as little as $7.90! 'Dem #carbgains don't get any better than this.
Good things come for those who wait – a little birdie told us that Prata Corner also has regular buffet promotions, with prices dropping to $6/pax. Now this is what post notifications were made for.
Address: 459 Changi Road Singapore 419882
Opening Hours: 24 Hours
Contact: 8369 5664
5. Be recruited as Singapore's new Bob the Builder
Construction sites = noise, dirt and zero afternoon naps for days. But this curious new site at Raintree Cove, manned by little diggers donning bright yellow vests and helmets, is not your average playground.
With REAL excavators, wrecking balls and a life-sized claw digger, all your Bob the Builder dreams have come true. And in case you're wondering, Diggersite doesn't have an upper age limit; so if picking up bricks and knocking over bottles is your idea of a good time, you're welcome.
Address: Raintree Cove 1020 East Coast Parkway #01-04 Singapore 449878
Opening Hours: Daily 10am to 10pm
6. Cuddle the biggest lop rabbit in Singapore
As much as I love these lop-eared furballs, I'm too much of a klutz to handle these delicate creatures. The French Lop is for sure my ideal bun – the largest of the lop-ears, if only I could have this cat-sized rabbit to hug to sleep every night!
For those still looking for your bunny bud, there's no place better than the Rabbit Headquarters! Run by bunny-lovers, for bunny-lovers, you'll find up to 11 different breeds of rabbit, including said larger-than-life French Lop.
Read about our trip down to the Rabbit Headquarters here to see what's in store! /read/rabbit-hq
Address: 16 Pasir Ris Farmway 2, Singapore 519316
Contact: 84814200
7. Dig up retro loot at the Red Cross thrift store
Let's face it, shopping in Singapore is not cheap. Unless the #baller life chose you, having more than one monthly shopping spree pretty much means it's Maggi Mee and plain water until your next paycheck rolls in. But if you die-die must have 10 new items in your wardrobe every month, secondhand shopping at thrift stores is the way to go! *cue Macklemore*
A bargain hunter's heaven hidden in folds of Opera Estate, Shop@REDCROSS is filled to the brim with apparels, shoes, and accessories from designer labels, so dig deep.
This thrift store is a treasure trove of vintage buys, and you may just chance upon some star retro finds – old picnic baskets, old collectible CDs or worn leather luggages from the 30s. Happy hunting!
Address: 62 Jln Khairuddin, Singapore 457524
Contact: 6664 0500
8. Play this pub game in the comfort of this dedicated electronic bar
Throw the pointy things at the centre was all I knew about darts going in, and after playing 20 rounds I was still as clueless going out. But iDarts YOLO isn't just an arena for professionals – just an hour with their state-of-the-art dartboards and trained instructors, and you'll be shooting like a pro.
If not, throwing pointy things while enjoying a cold one will be fun as long as you have good company, whether you hit the board or not.
Address: Tampines Street 92, SAFRA TAMPINES #01-00A
9. Rough it out on a treetop adventure course
What better way to channel your inner neanderthal, than leaping from suspended bridges as your let out your best Tarzan roar? Hidden among the trees of Bedok Reservoir, Forest Adventure is an aerial obstacle course that is suitable for both the young, and the young at heart.
End your adventure with a bang as you zip-line 200 metres across Bedok Reservoir.
Fair warning, you may not want to have your first date here, lest you kay kiang and end up embarrassing yourself.
10. Take a trip back in time with old-school snacks
Kueh in all its forms somehow always evokes a sense of nostalgia in us, and these old-school treats are fast becoming icons of our colourful Singapore heritage.

Colourful Steamed Cakes

Ang Ku Kueh (Red Tortoise Cake)
And in the charming Bedok neighbourhood, Bengawan Solo's predecessor Lek Lim Nonya Cake Confectionery stands the test of time, doling out homemade sweet and savoury kuehs such as kueh lapis sagu, 鸡蛋糕 (traditional steamed egg cake) and ondeh ondeh.
Address: #01-21 Block 84 Bedok North Street 4 Singapore 460084
Opening Hours: Mon to Sat 7.30am to 5pm | Sun 7.30am to 1pm
Contact: +65 6449-0815
11. Upgrade your office casual wardrobe
Online shopping can be an absolute nightmare: lost mail, MIA sellers, and worst of all – clothes that don't fit. Convenience comes at the price of CAROUHELL, so thank goodness for blogshops gettin' physical.
Tailored for modern women, Ninth Collective (previously The Blush Inc) offers everyday styles that'll up the ante on your stuffy work wardrobe beyond pencil skirts and sleeveless shirts.
Just a peek into their store and I fell in love with all the pretty hues and clean lines of their apparels – it's safe to say you won't leave Ninth Collective empty-handed.
Address: Tampines 1, 10 Tampines Central 1, #02-11 Singapore 529536
Opening Hours: Mon to Thurs 11am to 9.30pm | Fri to Sun & Public Holidays 10.30am to 10pm
Contact: 6509 5968
12. Horse around on real-life horses
Crowds typically flock to punggol and bukit timah to fulfil their equestrian fantasies, but we easties have a stable all to ourselves, tucked away a little corner of Pasir Ris Park. Ride away into the sunset on one of Gallop Stable Pasir Ris's noble steeds at the largest public riding centre in Singapore, or feed the resident ponies and tour their stables to get up close and personal with them!
Plus, they've done away with pesky memberships so anyone can ride, without a hefty dent in your wallet after. Gee up!
Address: 61 Pasir Ris Green, Carpark C, Singapore 518225
Contact: 6583 9665
13. Cafe-hop around Katong, the indie neighbourhood of the East
Dropping by Katong without a laksa feast may seem counter-intuitive, but beyond their renowned bowl of noodles, this indie neighbourhood is fast growing into a vibrant cafe district where there's something for even the pickiest of eaters.
Most of these cafes are still relatively undiscovered, so you can enjoy novelty eats such as curry crab ramen and salted egg ice cream in peace. And if you die-die must have your bowl of Katong Laksa, why not switch it up with Ninethirty's Laksa Tagliatelle ($20) to satisfy your cravings for this coconut-based noodle soup?
14. Pick up some freshly baked breads and pizza
Find me good bread, and I have no qualms about having four meals a day. We're decked out with artisanal bread joints and heartland bakeries, but one of the most underrated has to be Proofer Boulangerie, where you'll find larger than life loaves, pastries and quality buns.
Their homemade pizzas were the real deal – once you catch a whiff, resistance is all but futile. Chewy and oh-so-flavourful, Proofer's pizzas tasted a whole lot better than they looked. At just $3.90 a quarter, this is the epitome of guilt-free indulgence.
Address: Tampines 1, 10 Tampines Central 1, #B1-30 Singapore 529536
Contact: 6781 9967
15. Witness popiah skin being made from scratch
It's a rare find to chance upon hawkers who still follow traditional methods of preparing local favourites, especially when you can buy frozen pratas and ready-made noodles from factories anyway. One of the few remaining stores that make their own popiah skin, customise your own while watching paper-thin popiah skins being tossed into the air at Kway Guan Huat Joo Chiat Original Popiah & Kueh Pie Tee.
Or if you're feeling adventurous, tapau their DIY popiah set to learn the secrets behind this age-old recipe. But really, I'd rather snack on those made by the pros.
Address: 95 Joo Chiat Rd, 427389
Opening Hours: 8.30 am – 2 pm daily
16. Stock up for your next spa day
Don't lie. You've spent every long weekend this year working, and are always last to leave the office. You deserve some R&R, but for non-ballers a weekly spa day is out of the question – that is, unless you have it in your own home.
DIY spa days are super convenient too: just pick up a diffuser, some massage and body oils and you're good to go!
Address: Tampines 1, 10 Tampines Central 1, #01-12, Singapore 529536
Contact: 62601482
17. Make some slippery, scaly friends
We're in no shortage of fishing spots in Singapore; but for the real deal (read: GIANT catfish) the ponds at Bishan and Bottletree Park, or even Changi Jetty, won't reel you in fish that look straight out of Deadliest Catch. Go hard, or go home with small ikan bilis.
Only fishermen with nerves of steel and the patience of a saint will emerge victorious. Otherwise, partake in some prawning and crabbing to wile away the time while you wait for the bite. Patience, young padawan.
Ed's Pond
Address: No. 70 Pasir Ris Farmway 3 Singapore 518234
18. Putt your way through Singapore's iconic landmarks in an 18-hole mini golf game
Update July 2017: Lilliputt is no longer in operation
Yes, visiting every landmark in Singapore in under 2 hours is entirely possible – though these structures are a little tinier, and a whole lot cuter.
Lilliputt's Singapore-themed indoor mini interactive golf course is fun for all ages, and a foolproof first date or family outing idea.Your lucky mini golf ball could go straight through the insides of our Haw Par Villa dragon, past the pandas of the Singapore Zoo and up on a cable car ride at Mount Faber!
19. Have a splashing good time at Bedok Reservoir
Bedok Reservoir is an open secret, yet those looking for some aquatic thrill usually turn to the Singapore Sports Hub and Sentosa instead, keeping its aquamarine waters practically empty for the Temasek Poly students.
The clear waters mean you won't be banging into fellow rowers, even while pausing to take in the sunset. Almost every water sport is available here: kayaking, dragon boating, canoeing… though if you're looking for a swim maybe take a detour to Bedok swimming complex instead.
20. Tuck into the freshest seafood EVER
Once you dine at Smith Marine, any seafood restaurant thereafter that claims the 'freshest seafood' is a lie. Here your dinner will be alive and swimming right up to the point of ordering, cooked however you like. If you'd rather take dinner into your own hands, grab a rod and bait and try your luck in their "sure-catch pond".
Catch a bumboat to this 5,000 sq ft structure, located between Pulau Ubin and Changi Point ferry. Or for the #fitspo among you, kayak to this kelong and reward yourself with a hearty meal after.
Opening Hours: Daily 10am to 7pm
Contact: +65 9792 7609
More than just good food and beaches
I plead guilty to waxing lyrical of the East's food scene, glossing over the other fun things to do hidden in plain sight. From outdoorsy activities to districts steeped in culture, even Easties may feel like a tourist in their own country.
City-dwellers won't have to make the trip to town to get their retail therapy either – with big names like TOPSHOP, Uniqlo, 4FINGERS, Ministry Of Food and Daiso among its tenants, Tampines 1 has everything you'll ever need rolled up into one mall. Conveniently situated right next to Tampines MRT, gear up at this glitzy mall before embarking on your east exploring!
If we've missed any of your favourite lesser-known things to do in the East, do let us know in the comments below.
Win $100 vouchers with a flatlay picture!
From now till 15 May, 6 lucky winners can stand to win $100 worth of AsiaMalls vouchers each just by shopping! Here's how:
Bring your haul to the flatlay boards at Tampines 1, Level 1
Snap a flatlay and share it on Instagram with hashtags #Trend1ng and #Tampines1
Make sure your Instagram profile is set to public
It's that easy. 3 simple steps, and you can possibly be reimbursed entirely for your loot of the day! Winners will be announced on Tampines 1 Facebook and Instagram pages on 16 May 2016. Click here for more details.
Good luck everybody!
---
This post was brought to you by Tampines 1.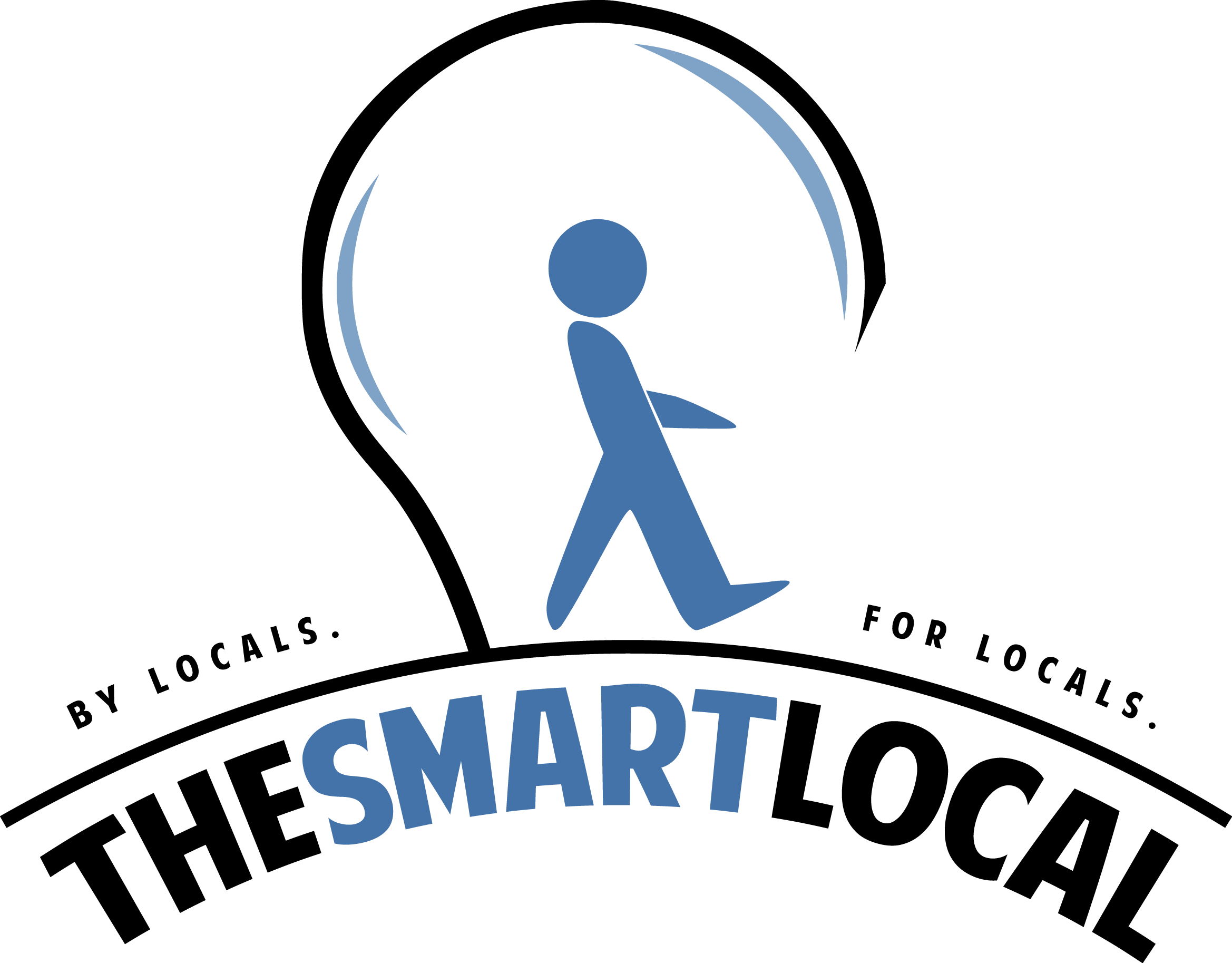 Drop us your email so you won't miss the latest news.