Obscure restaurants and cafes in Singapore
Image adapted from: TripAdvisor, @kareen_gan, @cochonnet_sg and @ms_soko
Singapore's not huge, but few of us have travelled to the far ends of our little red dot – except maybe to Woodlands Checkpoint for JB for shopping trips. But sometimes, it's good to escape the hustle and bustle of our island to recharge – and that doesn't necessarily have to be at Pulau Ubin.
Here are some restaurants and cafes so far flung that you might even get "My Maxis" signals from Malaysia, allowing you to momentarily disconnect from the outside world. Plus, most of these eateries are in less developed areas that aren't obstructed by skyscrapers, so the views you'll get are for sure a 10/10.
– North – 
1. Woody Family Cafe 
Image credit: @ms_soko
Living up to their name, Woody Family Cafe is lauded for their homey vibes, and will give your taste buds the best of both Peranakan and Western fare. Step inside and be transported back to the 70s with their nostalgic decorations – such as posters of famous stars from bygone eras, like Marilyn Monroe and John Lennon.
Their towering stack of Homemade Onion Rings ($10.90) is the real deal – not only are they made from real onions, they're are non-greasy as well. Alternatively, spice things up with their Devil's Curry Chicken ($22), which has an unforgettable spicy kick.
Image credit: @djearwax
Or, if you're just looking for a place to relax, chill out with some beer amidst the tranquil greenery surrounding the cafe.
Address: 12F Andrews Avenue, Singapore 759930
Opening hours: Mon – Sun: 3PM – 12AM
Telephone: 6758 1185
Facebook
2. Beaulieu House
Image credit: @mighty_malcolm 
Surrounded by lush greenery and seafront views, it's no wonder that Beaulieu House within Sembawang Park is a popular location for weddings. As a conservation bungalow built in the 1910s, it has maintained is rustic charm while being transformed into seafood restaurant. The next time you jog or cycle there, reward yourself by ending off with an Asian-Western fusion meal.
Image credit: @jacqcolamouse
Must trys include their Salted Egg Soft Shell Crab ($18) that has a perfect balance of cream and crunch, as well as the Crabmeat Bisque ($14).
Image credit: @michviv
Address: 117 Beaulieu Rd, Singapore 759837
Opening hours: Mon – Sat: 11AM – 2.30PM, 6PM – 11PM | Sun: 11AM – 11PM
Telephone: 6257 9234
Website
– South –
3. Santa Fe Tex-Mex Grill
Image credit: @caramellechaos
If dining on land has gotten too mainstream for you, hop on board the anchored ship that houses Santa Fe Tex-Mex Grill, and into some Fajitas (from $28) while floating on water. If you're a cheese lover, you'd want to try the Tex-Mex Grilled Chicken ($23.90) that comes with a generous amount of melted cheese and bacon – definitely a winning combination!
A blanket of cheesy goodness over the Tex-Mex Grilled Chicken.
Image credit: TripAdvisor 
Image credit: Santa Fe Tex-Mex Grill
Address: 31 Marina Coastal Dr Berth 1, Marina South Pier, Singapore 018988
Opening hours: Mon – Sun: 12PM- 3PM, 6PM – 10PM
Telephone: 6278 5775
Website 
– East –
4. Little Island Brewing Co
Image credit: TripAdvisor 
Little Island Brewing Co is a microbrewery located in the East that's perfect for chilling at on a Friday night after a long week of work. Their unfiltered and unpasteurised brews – all done in-house – have built a loyal fanbase. Fill up your jug at one of their many beer taps and enjoy it at their al fresco dining area decorated with whimsical paper lanterns and fairy lights.
You'll be able to see the beer vats here – not a common sight at most bars in Singapore!
Image credit: @kennethteosy
Besides beer, Little Island Brewing Co. is also well known for their Crispy Pork Belly ($14) – which offers an exciting explosion of flavours with its unique marinate of coffee, chili and cumin rub, kimchi slaw bulgogi aioli and chilli caramel dressing. The Wagyu Beef Brisket Burger ($16) is slow braised for 15 hours, making it extremely tender.
Image credit: @lovelyloey
Address: 6 Changi Village Rd, #01-01/02, Singapore 509907
Opening hours: Mon – Thur: 12PM – 11PM | Fri: 12PM – 12AM | Sat: 11AM – 12AM | 11AM – 11PM
Telephone: 6543 9100
Website 
5. The Coastal Settlement 
 Image credit: @cochonnet_sg
A vintage-themed cafe located deep within Changi, The Coastal Settlement's quaint and calm vibes will certainly make the journey to the East worth it. Decorated with paraphernalia like typewriters and old bikes and scooters, stepping inside here is like entering a life-sized time capsule.
Image credit: @cochonnet_sg
The food here will certainly leave you content, especially their melt-in-your-mouth Wagyu Cubes ($22) and flavourful Rosti Sausage ($23).
Image credit: @cyndymessah
P.S.: This place is dog friendly, so feel free to bring your furry friend along!
Address: 200 Netheravon Rd, Singapore 508529
Opening hours: Mon: Closed | Tues – Thur: 10.30AM – 11PM | Fri: 10.30AM – 12AM | Sat: 8.30AM – 12AM | Sun: 8.30 – 11PM
Telephone: 6475 0200
Website 
6. The Punggol Settlement 
Image credit: The Punggol Settlement 
Indeed like a small town, The Punggol Settlement is isolated from much of Singapore's civilization. You'll be spoilt for choice with numerous eateries serving up all sorts of cuisine here – be it Japanese from Izakaya 95, Thai from Trunk At Bay, or European from Georges by the Bay – you name it, they've got it.
Image credit: @pangjoy777
If you're a seafood lover, make a beeline for House of Seafood. They claim to be the first eatery to serve this whopping 7 layer Seafood Tower ($228/4 pax). You can opt to cook your seafood by simply following the instruction manual given, but if you're feeling lazy, the staff will gladly steam it for you.
Since Coney Island is nearby, you might as well pop by to take in some cool seaside breeze at its many mini beaches. Read our guide to Coney Island here!
The view from one of the beach points at Coney Island.
Image credit: @wolfyboy94
Address: 3 Punggol Point Road, Singapore 828694
Opening hours: Mon – Sun: Open 24 hours
Telephone: 6702 6383
Website 
– West –
7. Bistro Gardenasia
Image credit: @kareen_gan
Bistro Gardenasia in the heart of Kranji Countryside resembles a kampung, and even has its own garden – from which produce is picked to make their fresh Salads ($15). But don't worry, carnivores, there are meaty dishes as well. For some hearty beef, try the Char-grilled Ribeye Hor Fun ($20), which brings an interesting twist to a common hawker favourite.
Have a cuppa overlooking the feature pond at Bistro Gardenasia.
Image credit: @seahlc
Dig into their Spinach Portobello Mushroom Salad.
Image credit: @ammojewellery
If you need more than a relaxing meal to destress, book a stay in one of their elegant farmstay villas.
Looks just like a Bali resort.
Image credit: @mbatchelorette
Address: 240 Neo Tiew Crescent, Singapore 718898
Opening hours: Mon – Tue: Closed | Wed -Thur: 10.30AM – 5.30PM | Fri – Sat: 10.30AM – 10.30PM | Sun: 10AM – 5.30PM
Telephone: 6898 9111
Website 
8. The Bridge Bistro and Beacon Bar 
Image credit: @keeonnyong
What sets The Bridge Bistro and Beacon Bar apart from your typical Western eatery here would be its idyllic seafront views. As it's located at the very tip of the West Coast of Singapore, you'll get a great view of the marina and see some yachts in action.
Image credit: @xiaopinpin 
Do check out their Trio Of Wild Mushrooms Soup ($12), consisting of a blend of Portobello, Swiss Brown and Button Mushrooms with a hint of truffle oil. We all know the pain of not having enough liao to go along with the carbs in our dish, but you won't have to worry about that as you dig into the Crab Meat Spaghetti ($24) here, with generous shredded portions of the crustacean in the sauce.
Image credit: @bridgebistrobeaconbar
Address: 52 West Coast Ferry Road, Level 2, Singapore 126887
Opening hours: Daily, 4PM-12AM
Telephone: 6768 9443
Website 
9. Marina Bistro 

Image credit: @cybielim
Even if you don't own a car, Raffles Marina Bistro has just gotten way more accessible with the newly built Tuas Link station. While the journey might still be far for some of us, the gastronomic delights and views sans crowds are certainly worth the commute to the West.
Image credit: @xp11 
Located in Raffles Marina Country Club, the bistro is just a stone's throw from the Tuas checkpoint. Sit back, relax, and catch the sunset along with a fantastic view of the marina. Food options include their Smoked Salmon and Fresh Avocado Sandwich ($15.90) and their Chicken Wings ($8.20/3pcs). There are claims that their chicken wings taste even better than Ikea's!
Image credit: @giangcoi8790
Address: 10 Tuas West Dr, Singapore 638404
Opening hours: Mon – Sun: 8AM – 10PM
Telephone: 6861 8000
Facebook
Restaurants and cafes worth travelling the distance for
If you are tired of facing the human congestion in town every time you have a meal, go forth and take the opportunity to explore the lesser seen side of the country instead. These places might take a while for you to get to, but trust us, the uninterrupted tranquility you'll get to enjoy there is sure worth the distance.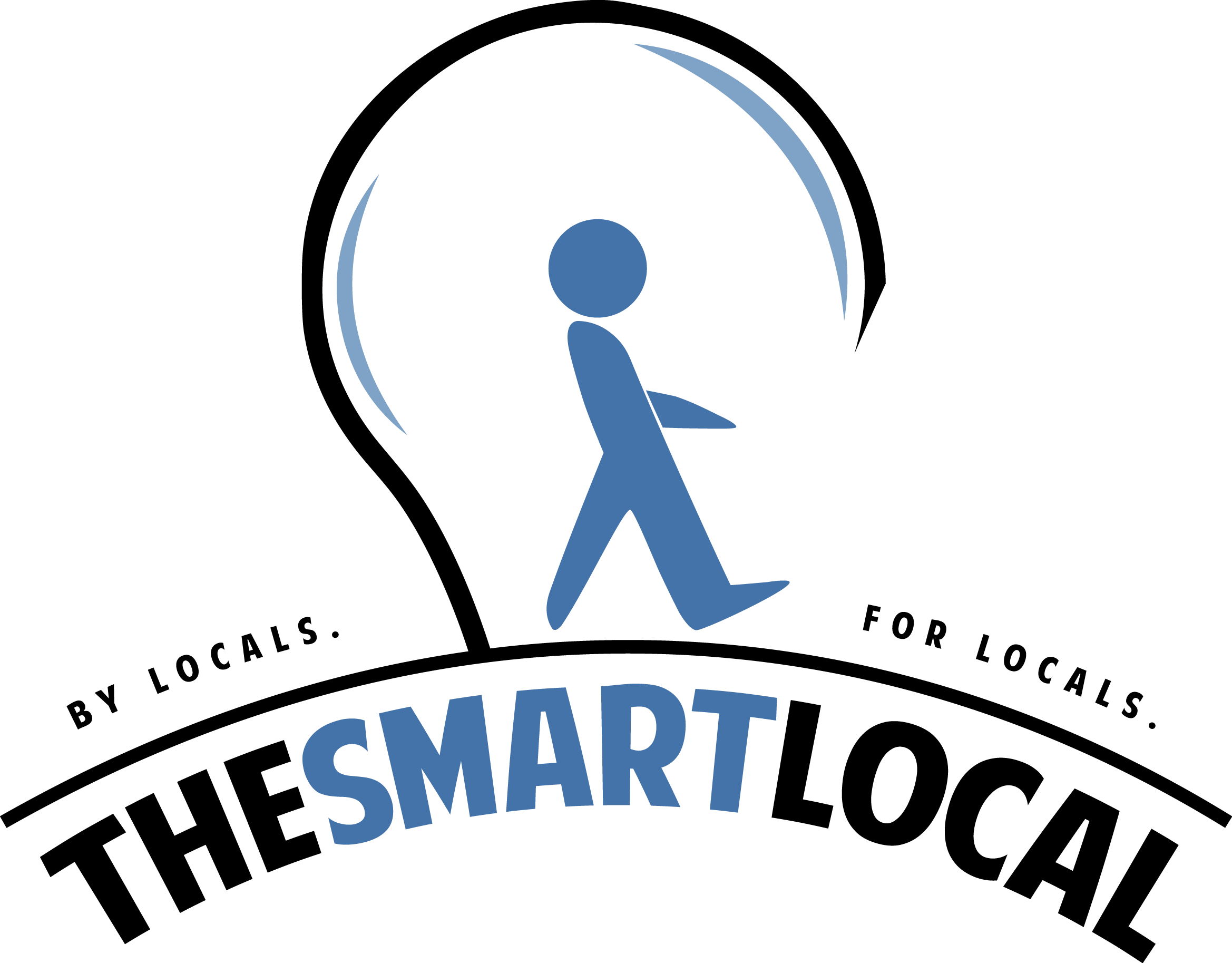 Drop us your email so you won't miss the latest news.