#SupportLocal, Homegrown Food
Farms: a thing of foreign lands, a game you're still receiving Facebook requests for, or the best *fall vibes* instagram OOTD backdrop? Let's be real: the only animals you've seen are at the zoo or overseas, and the only 'farming' you've done is harvesting items from Pokestops. Well, you and me both.
So what is 'farm-to-table'? It isn't organic food – quite literally it's about sourcing fresh, seasonal ingredients from local farmers and served as simply as possible. Some restaurants even opt to grow these in their own backyard!
Here's 10 farm-to-table restaurants where the real fresh food people eat.
1. Portico Prime
Source: @shauneeie
Pan-seared barramundi off the waters of Pulau Ubin, sat atop a bed of vegetables fresh from Lim Chu Kang plantation, and topped with garnish plucked from the mini garden outside the restaurant. Intrigued?
Local-produce-driven Portico Prime is decadence defined. Their small and focused menu features said fish from Tiberias Harvest farms, chilled truffle-scented angel hair pasta, earthy farm-to-table plates, and a luxurious Tochigi prefecture wagyu steak that'll you be dreaming of for days.
Or have yourself a little weekend brunch with friends (and pups) that'll have you feeling downright royal. Bid unsustainable, overpriced cafe brunches goodbye.
Address: 10 Dempsey Road, #01-20, Singapore 247700
Opening Hours: Lunch: 11.30am to 3pm (Tuesday to Sunday) | Weekday Dinner: 6pm to 10:30pm | Weekend Dinner: 6pm to 11:30pm
2. Open Farm Community
Source: @openfarmcommunity
Go to Google, search for "farm-to-table Singapore", and Open Farm Community will pop right up on your sidebar. However, they're more than just a restaurant. More of a one-stop shop for farm-fresh foodies, OFC is a farm-to-table restaurant, retail store, coffee, juice, and even cocktail bar.
Sit pretty in their greenhouse dining room as you eat your greens, courtesy of your local farmers and their two bountiful herb and vegetable gardens located just outside. Housemade pastas, organic wines and juices, and other wholesome, rustic plates round off their menu.
And if you and your partner share a love for home herb gardens and sustainable sustenance, green is the new white – make it official with an eco-centric wedding, without having to don a biodegradable paper dress:
Address: 130E Minden Road, Singapore 248819
Opening Hours: Monday – Friday: Lunch – 12pm to 3pm, Dinner – 6pm to 10pm | Saturday, Sunday, PH: 11am to 10pm
Contact: 6471 0306 (Reservations available)
Website
3. Artichoke
Source: @hueyxlin
Farm-to-table restaurants aren't just found on inaccessible, atas grounds – take Artichoke, specialising in Moorish-Middle Eastern cuisine using locally farmed ingredients as far as possible, all while sitting on the edge of Bugis district.
Their weekend brunches are one of the best around, and skipping their mezze dips should be a crime, especially the smokey eggplant-based baba ganoush. Cafe-hoppers sick of eggs presented in their Benedict or Salted forms need to dig into their shakshuka – pure eggporn.
Source: @chocolatetbasil
Address: 161 Middle Road Singapore 188978
Opening Hours: Dinner: Tue To Sat 6.30pm to 10.30pm | Brunch: Sat & Sun 11.30am to 3.30pm
Contact: 6221 3988
4. Violet Herbs
Source: @violetherbs
Roses are red, Violet Herbs is… hella purple indeed. From the chairs, to the bar counter, and even the food, you can't miss the purple here. And it's a solid fine dining option when your cash flow is anything but.
The limelight is on French and Italian cuisine with Asian influences, as well as their signature 'rooftop-herb cocktails'. Diners can choose from set lunches and dinners, an à la carte menu, or a six or eight (if you have a particularly ravenous date) course degustation menu.
Remember, shun the shorts and slippers unless you want to kiss your fine dining experience goodbye. You may just leave smelling faintly of a Lush soap bar, thanks to their extensive use of herbs like rosemary and thyme.
Address: 81 Tras Street Singapore 079020
Opening Hours: Mon To Sat 11.30am to 3pm, 6pm to 10pm
Contact: 6221 3988
5. Bollywood Veggies Poison Ivy Bistro
Bathed in green and yellow hues, Poison Ivy Bistro just screams rustic countryside. It occupies its very own little green dot in rural Kranji, Bollywood Veggies is a farm/museum/cooking school/bistro, where small-scale agriculture lives on in urban Singapore.
There's nothing poisonous about gentlewarrior Ivy Singh's offerings – with zero MSG, little to no salt, and healthy farm-fresh ingredients, your body will thank you.
Warrior's Platter
Fuel yourself after a long day of exploring with their hearty, no-frills meals – you'd want to try the Warrior Platter, Jackfruit Lemak and banana curry. Bag home a couple of seasonal Pisang Ambons, crystal and butter fruits too, if you're lucky.
Here's how our trip to Bollywood Veggies went:
Address: 100 Neo Tiew Road, Singapore 719026
Opening Hours: Wed-Sun & PH, 9.00am to 6.30pm
Contact: +65 6898 5001
6. Orchid Live Seafood
Rolls and ramen, prepare to meet your lobster Teochew match.
A peek into Orchid Live Seafood on Boon Soon Pah Road will bring you right back to the relatives' birthdays and reunion dinners of your childhood. This old timer has been around since 1999, proudly claiming themselves 'The Original Lobster Porridge'. Take it from us – you'll be glugging that broth with wild abandon.
While the seafood is technically fish-tank-to-cooking-pot, every leafy green on your plate is painstakingly plucked from their organic farms, just a few hundred metres away from the restaurant.
Yes, the place is ulu enough to have a neighbouring farm – but if PM Lee would travel all the way from Parliament for this hidden gem, you know it's worth the loong commute.
Sembawang Branch
Address: No.1 Bah Soon Pah Road (off Sembawang Road), Singapore 769959
Contact: 67560311
Jalan Kelulut Branch
Address: 16 Jalan Kelulut Seletar Hills Estate, Singapore 809033
Contact: 64842495
7. Chef's Table
Ask someone 'what do you want to eat?', and you'll invariably get the annoying "anything" in response. At the Chef's Table by Stephan Zoisl though, the question is rather: "what do you not want to eat?"
Like any omakase restaurant, there's no menu here. Ingredients are changed daily at the chef's discretion, based on the freshest local produce that day. Some are as rare as blue foot mushrooms, oyster leaves and hamachi, others you can never imagine being on the same plate – scallops and chocolate, anyone?
It's novel concepts like this that render all food bloggers redundant. My only recommendation is to be kiasu and make sure you plop yourself right at the actual 12-seater chef's table, smack bang in the centre of all the kitchen magic.
Address: 61 Tras Street Singapore 079000
Opening Hours: Tues to Sat 6pm to 12am
Contact: +65 6224 4188
Website
8. The Halia
Mention Garden in Singapore and 3 places come to mind: Singapore Botanic Gardens, Gardens By The Bay, and Serangoon Gardens. It should be a prerequisite that restaurants in such gorgeous park settings do justice to its' locations, and Botanics' The Halia does not disappoint.
Source: @mohkc
This takes the cake for the prettiest plates. All ingredients are responsibly sourced, and simply plated. Choose from time-tested classic like Halia's Singapore-style Chilli Crab Spaghettini and Paperbag Over-Baked Halibut Fillet, or treat your sweet tooth to the Ginger & Spice, All Things Nice while sipping on a cup of Halia Fusion.
The full-length glass windows, cool surroundings and batik-inspired furnishings will make you feel right at home — compared to the claustrophobic cafes in the CBD, the Halia is a literal breath of fresh air.
9. Smith Marine
On this episode of Man vs. Wild, it's fish for your dinner, or prepare to starve. Lucky for you, the odds are stacked against the poor sea critters in Smith Marine's sure-catch pond — so you'll live to share your kelong stories on Snapchat.
Their seafood dishes are as fresh as it gets. And you'll enjoy your Steamed Fish, Sambal Mussels, and Lala Bee Hoon, all while their more fortunate cousins swim around the floating restaurant.
Or, if your conscience nags that 'fish are friends, not food', you can always take your new pet home for $15.
Smith Marine
Address: GPS : 01'23'52″N 103'57'42″E
Opening Hours: 10am-7pm, daily
Contact: 9792 7609 (Jessie)
10. The Green Door
This last one's for the drink-drank-drunk foodies. Situated once again at Dempsey Hill, The Green Door gives a whole new meaning to TGIF: Thank Goodness It's Farm-to-table. That's right, the in-house 'before-and-after dinner' bar serves garden-themed cocktails made with fresh produce and house-grown herbs that gets our boozy green thumbs up.
Behind the Green Door you'll find signature cocktails with names like Passion in the Garden, Berry Berry Fabulous and Terrible Tyler's Threesome. Drinks here are so clean and fresh, they're guaranteed to put a spring in your step.
Drink in one hand, gourmet bar nibbles in the other – including a pan-seared pork belly mini burger trio and sinful buttermilk-fried chicken drumsticks – you'll never settle for herbless, fruitless tipples again.
Address: 13A Dempsey Road Singapore 247694
Opening Hours: Sun to Thurs 4pm to 12mn | Fri & Sat 4pm to 1am
Where does your food come from?
Vegetables do not emerge from supermarket aisles. Chicken is not nugget-shaped. And being a farmer in Singapore is every bit as legit as being a doctor or a lawyer. You are now in the know – have your food slow to eat (or drink) well, and do good.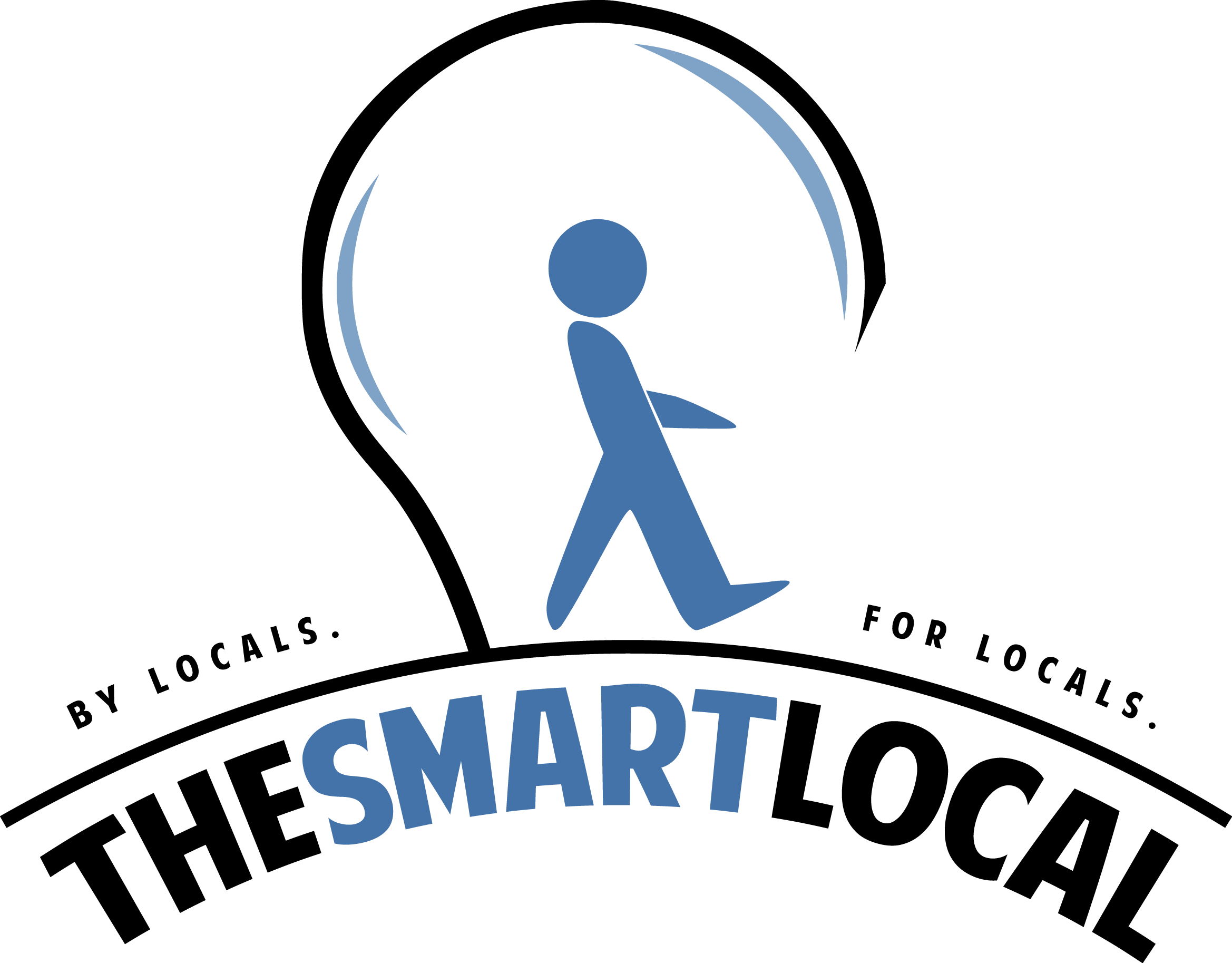 Drop us your email so you won't miss the latest news.