About Orchid Live Seafood
Hidden in an alcove within Green Valley Farms, the journey to Orchid Live Seafood may be long and arduous, but think of it as a pilgrimage to good food – you won't be disappointed. Expect classic Teochew dishes prepared with some of freshest seafood, in a beautiful alfresco dining area surrounded by greenery. You might even forget you're in Singapore.
Founded in 1999, Orchid Live Seafood got its name from Orchid Country Club, where Chef Steven Chua established their first outlet. Today, the restaurant has two outlets – one along Bah Soon Pah road, and the other along Jalan Kelulut.
This old time restaurant has seen more than its fair share of local and overseas celebrities, including our PM Lee Hsien Loong. Don't say no picture no talk, their front door and windows are plastered with photos of the chef and his famous customers.
Also, all the prices you'll see are Nett. No service charge, and GST is absorbed. Say what?!
Well, let's just say we couldn't wait to dig in!
1. Teochew Cold Crab – $52
Don't let looks deceive you, these aren't any ordinary crabs. If you look closely, these crabs have two shells, one underneath the other. Caught just when the crustacean is about molt, the transition packs the roe with all sorts of nutrients and proteins necessary for its growth spurt – making it the perfect balance of sweet and savoury.
It's actually pretty hard – not to mention rare – to catch the crabs in this state, which makes this dish quite the delicacy.
The dish also comes also with the usual tangerine sauce in addition to ginger and vinegar. While they each bring out a different flavour in the meat, I ate most of the crab without any sauce. The meat was fresh, firm and sweet so I didn't think it needed to be modified. If fact, its natural taste was the best.
I also loved that it was so easily accessible because the chefs did a wonderful job of cracking the shell for us. In fact, I didn't even touch the crab tong throughout the meal. It's this kind of attention to detail that shows how a restaurant takes pride in the food they serve.
Rating: 7.5/10
2. Steven's Chicken – $12(Small)
Korean fried chicken may all the rage these days, but they've got nothing on Steven's Chicken. The meat from the chicken wings are scraped cleanly from one end of the wing to the other, creating a little flower… of chicken meat. The chicken, deep fried to perfection, is crispy on the outside, juicy on the inside and slathered in sweet sauce. It was irresistible.
If only they made their chicken into a bouquet during Valentine's Day. It would be half the price of roses, but it'll make your date fall in love twice as hard.
Rating: 8/10
3. Boston Lobster – $60-70
The only times I've eaten Boston Lobsters, were when they took the form of lobster rolls and served in western restaurants. So seeing them served in a Chinese restaurant was a new experience for me. Almost twice the size of their Asian cousins, you'll find a lot more flesh hidden within the depths of their shells.
Drenched generously with a surprising concoction of butter, evaporated milk and three different cheeses, the milky sauce worked well to compliment the briny flavour of the succulent meat.
Order a bowl of white rice to accompany the dish, as it would be a shame to let this sauce go to waste.
Rating: 7.5/10
4. Chili Prawn Tofu – $30 (small)
Chilli crab, is a true-blue Singaporean classic that everybody loves. And when it comes to chilli crab, the one thing that makes or breaks the dish is – the sauce. Now I'm crazy about chilli crab sauce, but not as crazy about the effort that goes into eating it.
And just like salted egg yolk, why not eat the thick flavourful gravy with more than just crab? Orchid Live Seafood puts a twist on your usual local favourite by replacing the crab with prawns – deshelled too, bless them – and tofu. This way, you can fully concentrate on the true star of the show – the chilli sauce.
Even though the sauce worked well with the tofu, it lacked that punch in terms of sweetness and flavour. This could've been a result of frying the sauce without the crab. But all in all, it was good enough for me, and I would've even eaten the sauce on its own.
This special Chilli Prawn Tofu dish is actually a new addition to their menu specially for their Mother's Day Special event happening on the 7th and 8th of May.
Rating: 7.5/10
5. Lobster Porridge – $10/100g
As usual, we've saved the best for last! Even though the other dishes were pretty impressive, this unassuming looking porridge trumps them all, hands down.
Did you know that Orchid Live Seafood was the first restaurant to serve up lobster porridge, their original creation way back in 1999?
Don't let the word porridge turn you off, it's not in the least bit bland. True to the Teochew style of cooking, the rice in this porridge still retains its structure, so it's more of rice in a soup – with each grain plump and bursting with flavour thanks to the delicious lobster broth.
Oh-my-goodness, the lobster broth. Just thinking about it now makes me drool. Straight from fish tank to cooking pot, these lobsters are stewed until all their sweetness is imparted to the soup. Take it from us – it is glorious… and a TON of lobsters go into making this broth.
Of course, there's more to this dish than just lobsters and rice, it's about immaculate timing and proportion too. As their signature dish, this lobster porridge recipe is a family secret that has been tried and tested and handed down from father to son. Only a certain number of lobsters go into making this delightful broth, even a single one more would mess up their clockwork cooking process – so you've just got to trust that they know what they're doing.
I slurped up two heaping bowls and was still craving for more!
Rating: 9/10
BONUS: Farmers' Market

One of the restaurant's many organic farm plots
If Bah Soon Pah Road doesn't ring a bell, we don't blame you. It's sits on an ulu corner of Khatib. It might be out of the way, but one of the benefits of having their outlet at such a faraway location is that space is abundant – perfect for their many organic farms. All the leafy greens you'll consume at Orchid Live Seafood are grown just a few hundred meters from the restaurant, and they're all ORGANIC. You won't get veggies fresher than this.
What's more, if you really liked what you ate, you can also buy the vegetables from the Farmers Market right next to the alfresco seating area. They operate on Saturdays from 6pm to 10pm only, so plan your trip and make your reservations.
The Verdict
Despite its remote locale, the food at Orchid Live Seafood really made the trip worthwhile. With its rustic ambience and greenery, the restaurant really is a breath of fresh air; and a perfect venue for special occasions with family.
And although the best way to get here is by car, I wouldn't even mind taking the bus all the way down just to get a taste of their lobster porridge. You'd be a fool if you came all this way, and left without trying it.
Even though it no longer resides in a country club, this small rustic restaurant still exudes exclusivity. For one, if Singapore had a countryside, they'd be right in the middle of it. The restaurant has also earned for itself a strong following of regulars who caught wind of this place through word of mouth alone. That must stand for something, and now you're in on the secret too.
Overall Rating: 8/10
Mother's Day is just around the corner! If you're cracking your head thinking of the perfect dinner, nothing beats some good old authentic Teochew cooking with the backdrop of a 'secret garden'. They're bound to get busy, so make your reservations today at 67560311 (Sembawang) or 64842495 (Jalan Kelulut).
Orchid Live Seafood
Check out their website here.
Sembawang Branch
Address:No.1 Bah Soon Pah Road (off Sembawang Road), Singapore 769959
Tel:67560311
Jalan Kelulut Branch
Address:16 Jalan Kelulut Seletar Hills Estate, Singapore 809033
Tel:64842495
---
This post was brought to you by Orchid Live Seafood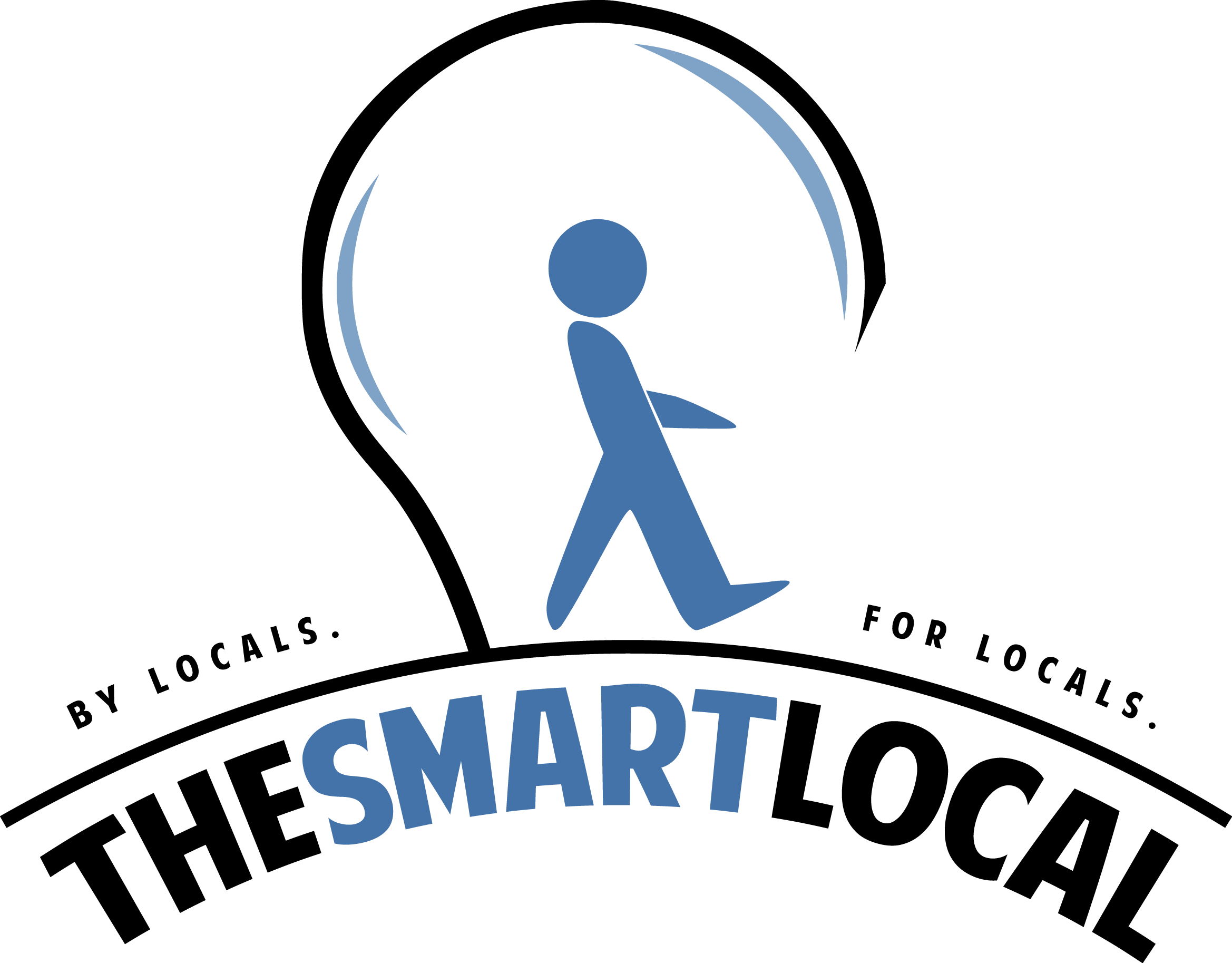 Drop us your email so you won't miss the latest news.