Places PM Lee Has Dined At
Singaporeans are all die hard foodies, and our PM is no exception. If we can travel from Pasir Ris to Jurong for some yummy food, he is just as likely to make the trip down from Parliament.
We've given our verdicts on the best makan places in our previous articles, but we are hardly celebrities. Here are 9 places in Singapore that have gotten the Lee Hsien Loong stamp of approval!
Prime Eateries For The Prime Minister
1. Redhill Yan Fried Chicken Wings
Source
If there is one dish that's universally loved by all Singaporeans, it has got to be chicken wings. Barbecued, fried, braised – you name it. No buffalo wings or Korean fried chicken can compare with the original ones sold at hawker centres, where there's bound to be a queue.
Source
Redhill Yan is a specialist, with the entire store surviving on a menu that offers only fried bee hoon and freshly fried chicken wings. No frills. This level of dedication is bound to produce results, and it has, judging from the long star-studded queue that even PM Lee himself had joined.
Source
The internet went apeshit after this photograph went viral. Redhill Yan's lines got even longer after the publicity, and PM Lee got a special lookbook:
Source
Source
Address: Redhill Lane Blk 85, Redhill Food Centre #01-09
Opening Hours: 3pm-10pm (Tues-Sun), Closed Monday
2. Orchid Live Seafood

Source: Yip Jia Qi's Phone
Tucked away in an ulu corner of the island is one of the best seafood restaurants around – Orchid Live Seafood. PM Lee probably visited this place because it's hidden from the public eye, so as to avoid sending the internet into another frenzy.
The food here is top notch and unpretentious, and fans of fresh and seasonal seafood will adore this establishment. The famous Lobster Porridge is their specialty, alongside other Teochew classics like the Chilli Prawn Tofu and Steven's Chicken. Read a detailed review of this hidden gem here.
Check out their website here.
Sembawang Branch
Address: No.1 Bah Soon Pah Road (off Sembawang Road), Singapore 769959
Opening Hours: Mon – Sun, 11:00 am – 11:00 pm
Contact: 67560311
Jalan Kelulut Branch
Address:16 Jalan Kelulut Seletar Hills Estate, Singapore 809033
Opening Hours: Mon – Sun, 11:00 am – 11:00 pm
Contact: 64842495
3. No. 18 Zion Road Char Kway Teow in Singapore

Source
No 18 Zion Road Char Kway Teow is legendary, and it's no wonder that our PM is in on the hype too. His picture now hangs proudly on the storefront, amidst the newspaper and magazine clippings on display.
At number 6 on our list of 15 Best Char Kway Teow in Singapore, this store is no pushover in the taste department. Ample wok hei and fresh juicy cockles makes this classic a Singaporean's comfort food. No wonder everybody's hooked.
Address: 70 Zion Rd, Singapore 247792 (Zion Road Riverside Food Centre, Stall 17)
Opening Hours: Daily (closed on alternate Mondays), 12pm – 3pm, 3.30pm – 10pm
4. Lam's Abalone Noodle

Source
Lam's Abalone Noodle may look like your common mee pok dry, but this is one decked out bowl of noodles, fit for a king….or a Prime Minister. On top of your bak chor mee ingredients, you get an ajitama (flavoured soft-boiled egg) with a runny centre, homemade fishcakes and of course, the star of the show, thick chunks of abalone, slathered in luscious coat of abalone sauce.
Once you're done slurping up the last of the abalone noodle, you'll find yourself in need of a second stomach, because their salt baked chicken is just as irresistible. This is a hard dish to find too, because of all the time and effort it takes to prepare.
Lam's has 6 stalls islandwide, and you can find an old photo of the chef and Lee Hsien Long at the Race Course Road outlet
Address: 460 Race Course Road, Singapore 218700
Opening Hours: Tue – Sun, 11:00am – 9:00pm
Contact: 6336 0848
5. Adam Road Nasi Lemak
Source
Nasi Lemak stalls are a dime a dozen here, but the Adam Road Nasi Lemak stands head and shoulders above the competition. They owe a longstanding reputation to their religious use of only the freshest ingredients.
Source
This family-run store is thriving under the care of the second generation, and the long queue will speak for itself. It was also Lee Hsien Loong's choice of nosh when hosting President Joko Widodo! In fact, the Adam Road Nasi Lemak has become so successful that it now has an an outlet at Ion Orchard and Hougang Mall.
Address: 2 Adam Rd, #01-02, Adam Road Food Centre, 289876
Opening Hours: Sat – Thurs, 7.00am – 5.00pm
6. Madras New Woodlands
Source
Madras New Woodlands also made the prata that was served to the Indonesian President. This restaurant is so popular in Singapore and beyond, and is even listed on the Lonely Planet Guide.
Although the PM only ordered their prata, this South Indian cuisine specialist offers much more. The thosai comes highly recommended by online reviewers. It typically comes with a variety of sauces and curries, but we hear it's so good you can eat it on its own!
Address: 14 Upper Dickson Rd, Singapore 207474
Opening Hours: 7:30am – 11:30pm daily
Contact: 6297 1594
7. Qing Tian Cold & Hot Desserts
Source
This small dessert stall in Redhill market is anything but ordinary, with its never ending queues and techno/dubstep music streaming from inside; it's no wonder our Prime Minister bothered waiting so long for his dessert fix. The uncle manning the stall dances to the beat and prepares everything with a flutter in his step, making the wait highly entertaining and a lot less dull.
Source
The Tau Suan and Red Ruby are safe bets in the wide selection of traditional desserts. They're light and refreshing with just the right amount of sweetness, a perfect after-meal accompaniment in our tropical heat.
Address: #01-60, Redhill Food Centre, 85 Redhill Lane, 150085
Opening Hours: Wed – Sun, 3.00pm – 11.00pm
8. Corner House

Source
Last year Xi Jinping made a historic state visit to Singapore where he met with Taiwan's Ma Ying-jeou. When the most powerful man in China is in town, it is only fitting that he is treated to a meal made by one of Singapore's best – at Corner House by Chef Jason Tan.
Source
Corner House sits Botanical Gardens, and is housed in one of the most beautiful colonial houses in Singapore that have been retrofitted into restaurants. The Gastro-Botanica, a platter of fresh vegetables and premium meats, is a creation inspired by the surrounding gardens and Chef Jason Tan's background in French cuisine.
Address:1 Cluny Road, E J H Corner House, Singapore Botanic Gardens (Nassim Gate Entrance), Singapore 259569
Contact: 6469 1000
Opening Hours: Tue – Sat, Lunch: 12 pm – 3 pm, Dinner: 6.30 pm – 11 pm
Sun, Brunch: 11.30 am – 3 pm, Dinner: 6.30 pm – 11 pm
Note: Dress code is smart casual. Short & Bermudas are allowed with shoes or loafers, but no slippers
9. Komala Villas
Source
India's Prime Minister Narendra Modi also paid Singapore a visit in 2015, and Komala Villas was where PM Lee took his distinguished guest to dinner. Beneath its plain decor is the restaurant's long history, boasting some of the most authentic Indian vegetarian dishes you can find.

Source PM Lee understands that a dinner with PM Modi didn't happen until he wefies it.
Source
Their specialties include their crispy golden-brown dosas, generous thali meals and South Indian coffee that will satisfy even the most discerning connoisseur. Apart from the 3 outlets Komala Vilas has at Little India, they also cater to parties and weddings.
Address: 76-78 Serangoon Road, Singapore 217981
Opening Hours: 7.00am – 10.30pm (Including Sundays and Public Holidays)
Contact: 6293 6980
Singapore: The Foodie Nation
Source
Singaporeans are unapologetically passionate about our local cuisine. When a tourist asks for recommendations, we intuitively point them in the direction of Hainanese Chicken Rice or Char Kway Teow. What better way to experience our country than a line-up of our best hawker centres?
The next time your friends visit Singapore, this list will be handy in showing them around. If it's good for PM Lee's family and guests, it's good enough for you!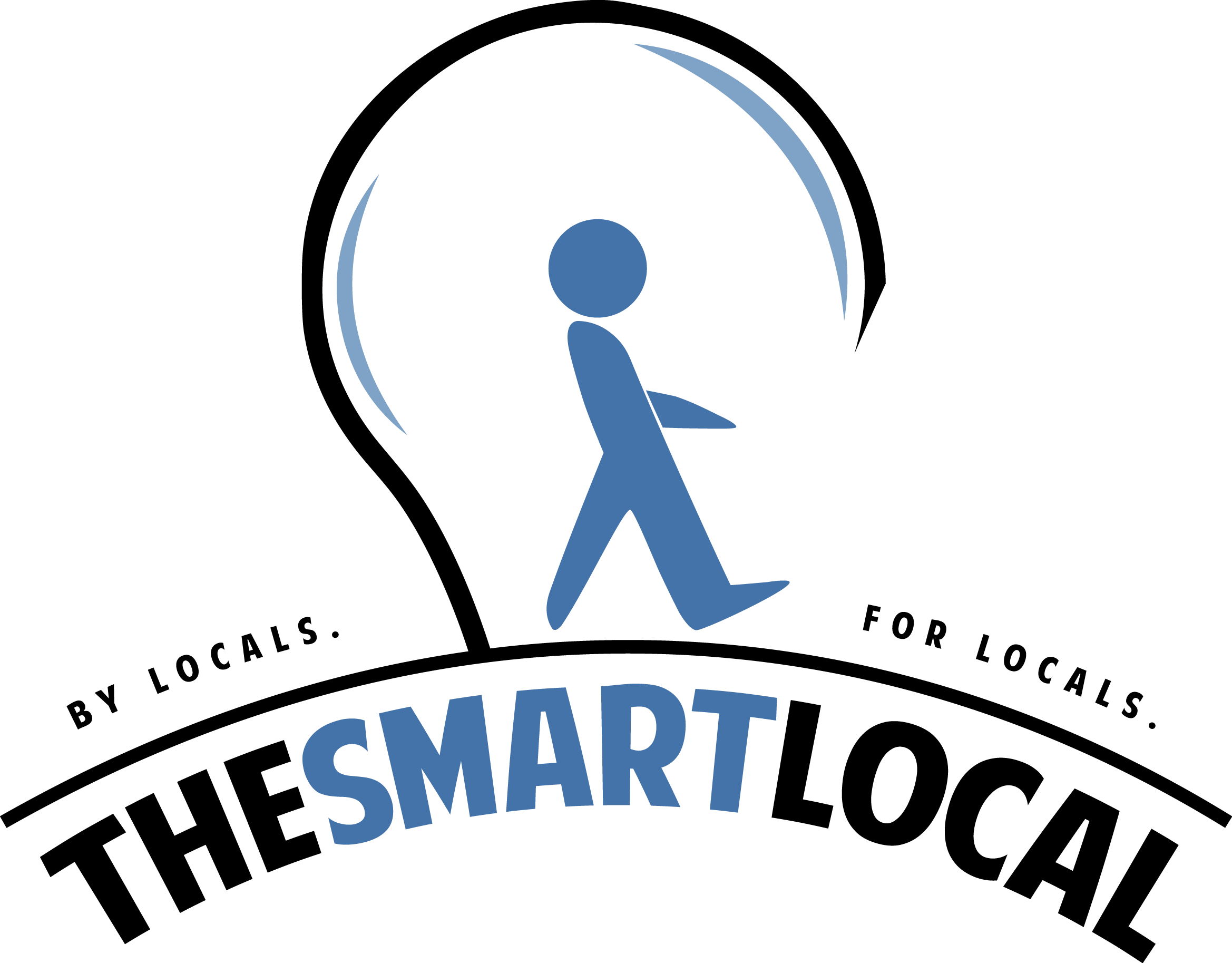 Drop us your email so you won't miss the latest news.