Mega Restaurants for your Mega Posse
Throwing an unforgettable birthday bash for your loved one, planning a remarkable get-together with extended family or a booze-up reunion with old mates can be a headache. Even if you find somewhere to accommodate your whole crew, good food isn't guaranteed.
Happy guests make a happy host – you're less than a month away from the special day and you still have not found a venue? Fret not, we got you – here are 10 Fantastic Restaurants for Large Groups.
1. The Forum KL @ The Signature, Desa Sri Hartamas
Perfect for: a birthday celebration, brunch with your girls.
Hidden away from the usual hustle and bustle of Desa Sri Hartamas, this contemporary dining place features an interesting menu that will please the palates of all and of course, a huge restaurant space.
Elegant floor-to-ceiling glass walls allow morning light and warm radiant rays of the afternoon sun to seep in – all the natural light you need for the perfect IG picture with your friends and family.
Inspired by the Melbourne coffee culture, The Forum takes pride in their coffee desserts and latte brewed with Axil Coffee Roasters' coffee beans, flown direct from Down Under. Your guests will thank you for introducing them to this hipster-rific place!
Be sure to make your reservations beforehand if you're planning a party for a large group.
Address: Ground Floor, The Signature, Jalan Sri Hartamas 22, Desa Sri Hartamas, Kuala Lumpur 50480
Opening Hours: Daily 9am to 11pm
Estimated Damage: RM30 – 50 per person
Contact: 03-64120833, 0132661333
Find out more here!
2. Sugar Rush @ PJ Section 16
Perfect for: Intimate coffee talks and cake!
So the popular dessert parlour has moved from its cosy lot in Plaza Damansara to a spacious corner in PJ Section 16, still doling out their nostalgic old-school cakes. Pick your poison from their long-tabled cake display, or have yourself some fluffy pancake stacks, eggs benedict and a hearty breakfast hash from their scrumptious all-day breakfast menu.
Be it a baby shower or a fancy bachelorette party, Sugar Rush guarantees you can have your ganache-topped, cream-filled, almond-coated, sugar-dusted butter cake and eat it too, no matter how big your crew!
Address: 28 Jalan Dato Abu Bakar 16/1, Section 16, 46350 Petaling Jaya, Selangor
Opening Hours: Monday to Friday 4pm to 12am | Saturday & Sunday 11am to 12am
Estimated Damage: RM20 – 35 per person
Contact: 03-79545271
Find out more here!
3. Secret of Lousiana @ Plaza Kelana Jaya
Perfect for: A romantic lakeside dining experience with the ones you love.
8-year-old Secret of Louisiana is no secret; seat yourself at their picturesque alfresco lakeside dining area, or take refuge from the outdoors in their classic Louisiana-styled interior. Ideal for any occasion, the venue can hold 250-300 people, and has hosted over 550 events and functions since its establishment.
Serving authentic Cajun cuisine, your seafood, steak and burgers are all infused with the goodness of Cajun spices, to be enjoyed by the beautiful Kelana Jaya lakeside.
Events-wise, you have set menus, buffets and semi-buffets at your disposal, all of which are up to you to customise. They can also provide all kinds of live entertainment including table magicians, DJ-hosted parties and jazz bands; most notably, a firework show across the gorgeous lake to end your group outing with a bang!
Address: D01-01, Jalan SS7/13A, Plaza Kelana Jaya, 47301 Petaling Jaya, Malaysia
Opening Hours: Monday to Saturday 11am – 3pm; 5pm – 11:30pm | Sunday 11:30am – 3pm; 5pm – 11:00pm
Estimated Damage: Approximately RM18 – 35 per person
Contact: 03-78755230 | 012-8033230
Find out more here!
4. Flora Terrace @ Hampshire Place
Perfect for: Lavish indoor functions
Located not far away from the city centre, this exclusive restaurant is an aesthetic visual treat with floral motives, furnished with modern furniture.
Flora provides special customized packages for party planning, taking care of everything from themes to decorations and performances, with a predominantly Malay Fusion and Western menu. Must-tries include a unique Malaysian-style Aglio Olio spaghetti with pickled tenggiri fish, Honey Glazed Salmon Linguini and Tapai Pulut with Green Tea Ice Cream and Mango Compote.
Address: Hampshire Place, Persiaran Hampshire, Kuala Lumpur, Wilayah Persekutuan Kuala Lumpur
Opening Hours: Daily 12pm to 10pm
Estimated Damage: Approximately RM30 – 60 per person
Contact: 03-21810872
Find out more here!
5. Big Hug Burger @ Subang SS15
Perfect for: Burger lovers young and old.
Soft Shell Crab Burger Source
Mcdonalds and A&W burgers? Nah, at Big Hug it's gourmet burgers galore, and a big cuddly teddy bear as its mascot. Established in 2013, they've since taken over the gourmet burger scene in Subang Jaya, and is just astone's throw away from Taylors College and INTI. This restaurant has a spacious yet cozy lot and whips up delicious pasta made from scratch in the kitchen alongside their hot buns with juicy patties.
Thinking of surprising your friend? Preorder a Jumbo Cheesy Burger that makes a great "cake". It would definitely put a smile on his/her face! The venue can also be reserved for big parties and events.
Address: CT-G-03, Subang Square Corporate Tower, Jalan SS 15/4G, 47500 Subang Jaya, Selangor
Opening Hours: Thurs to Tues 10am to 10pm | Closed on Wednesdays
Estimated Damage: RM15 – 25 per person
Contact: 03-5613 4788
Find out more here!
6. The Border City Café & Board Games @ Kota Damansara
Perfect for: Those who love to eat, drink and play!
Bring friends, the more the merrier. The cozy ambience in this café will set you in a great mood – just kick back, stretch your legs out and watch as the world goes by outside the window.
Marvel at board games you never knew existed – just grab a box and sail into uncharted waters, while enjoying a cup of latte and some food. What do you fancy? Waffles? Nasi Lemak? Pasta? If it's your birthday, you'll even get a free scoop of ice cream!
The café charges an hourly rate of RM6 per hour for the board games. You are entitled to play as many games you can within that hour, or as many rounds of the game.
Address: A-7-1, Sunway Giza Mall, Kota Damansara, 47810 Petaling Jaya
Opening Hours: Tues to Sun 10am to 1am | Closed on Mondays
Estimated Damage: RM15 – 35 per person (including board game rental and food)
Contact: 03-67315646 | 018-2090390
Find out more here!
7. Gao Ren Guan @ Jaya One
Perfect for: Family gatherings.
Gao Ren Guan is one of the most famous restaurants in Klang Valley, with several branches in Puchong, Jaya One and Subang. This restaurant serves authentic Gao Zhou dishes, a county-level city in Maoming city, Guangdong province of southwest China.
Like any typical Chinese meal, large groups dine here together and share a variety of small dishes and a pot of rice. Food just tastes better shared with the ones you love.
The signature dishes here are Braised Stuffed Bitter Gourd, Grandpa Omelette, Crispy Nam Yue Pork, Stir Fried "Gao Zhou" Lettuce with Dace and Black Bean and Hot Pepper Pig Stomach Soup.
Address: M-10-G, Palm Square, Jaya One, 72A, Jalan Universiti, 46200 Petaling Jaya, Selangor.
Opening Hours: Daily 11am – 3pm | 6pm – 10pm Daily
Estimated Damage: RM25 – 60 per person
Contact: 03-79573266
Find out more here!
8. Enorme Italian Restaurant @ PJ Centrestage, Section 13
Perfect for: Big eaters.
The bigger the better. Once you see the size of the largest pizza Enorme has to offer, you will understand the reason behind the restaurant's name. Enorme means enormous in Italian, and that's the biggest portion size (21-inch) they offer for their wood-fired pizza, which can be shared among four to six people.
Besides pizza, this place dishes out a wide variety of Italian dishes: US Pork Rack, Zuppa Di Mare, Duck Confit Spaghetti and intriguing desserts like their Signature Deconstructed Tiramisu. Awesome for a celebratory meal or a romantic anniversary dinner, this place also serves wine and cocktails at a reasonable price of RM20- 25 per glass.
Delightful food amidst relaxed surroundings, feel like a king here as you are served by the encouragingly friendly service crew.
Address: P-G-20, Podium PJ Centrestage, No.1, Jalan 13/1, Seksyen 13, 46200 Petaling Jaya
Opening Hours: Daily from 10am – 11pm
Estimated Damage: RM20 – 40 per person
Contact: 03-7661 0651
Find out more here!
9. Suki-ya @ Pavillion KL
Perfect for: Ravenous budget buddies.
With 7 branches across Klang Valley and Kuala Lumpur city centre, Suki-ya is the ultimate place for family and friends to huddle close and feast on a flavourful hot pot. Suki-ya offers 4 choices of popular soup bases as well as free flow of freshly sliced lamb, beef and chicken.
And to complement the rich selection of meat, the healthy vegetable bar is always stocked with fresh greens and premium pasteurised eggs; or pick from their extensive a-la carte menu with choices ranging from tofu to the ever popular salmon sashimi. Don't forget to satisfy your sweet tooth with a green tea ice-cream at the dessert bar!
The best part? An affordable price tag, Suki-ya is definitely a dining choice for everyone. Upon request, they also have private rooms for large groups of more than 8 people.
Address: 6th Floor, Pavilion Kuala Lumpur Shopping Mall, 168, Jalan Bukit Bintang, 55100 Kuala Lumpur
Opening Hours: Daily, Lunch 11am – 5pm | Dinner 5pm – 10pm
Estimated Damage: Lunch RM 31.90 ++ | Dinner RM39.80++ (Children aged 5-11 50% off buffet price, below 4 FOC)
Contact: 03-2141 4272
Find out more here!
10. Rendezvous Corner @ Subang SS15
Perfect for: Foodie friends
Sitting at a corner lot in Subang SS15 is Rendezvous Corner. Formerly known as 'Salmon Steak', the newly refurbished Rendezvous should be no stranger to enthusiastic foodies.
Satisfy your cheese cravings with a cheesy appetizer – their signature Cheesy Escargot or a plate of baked Potato Skin stuffed with overflowing mozzarella cheese. But you can do better than that – for main course savour a Fried Cheesy Chicken or a Cheese Fondue Chicken.
Getting there may be easy but if you are familiar with SS15, getting a parking spot after night falls can prove to be a pain in the neck. Protip: parking is aplenty in the Subang Square Business Park which is right opposite the restaurant.
Address: No. 55A, Jalan SS 15/4, Subang Jaya, 47500
Opening Hours: Sun to Friday 11am – 2pm | Sat 12pm – 2am
Estimated Damage: RM15 – RM30 per person
Find out more here!
Planning for pros
Face it, you're no event planner, but somehow… you always get stuck planning… events. But armed with this handy entourage-friendly restaurant list, planning group outings will forever be a breeze. Good food, better company, what more can you ask for?
If you have any other suggestions that are suitable for large groups, do let us know in the comments below! Come on, sharing is caring.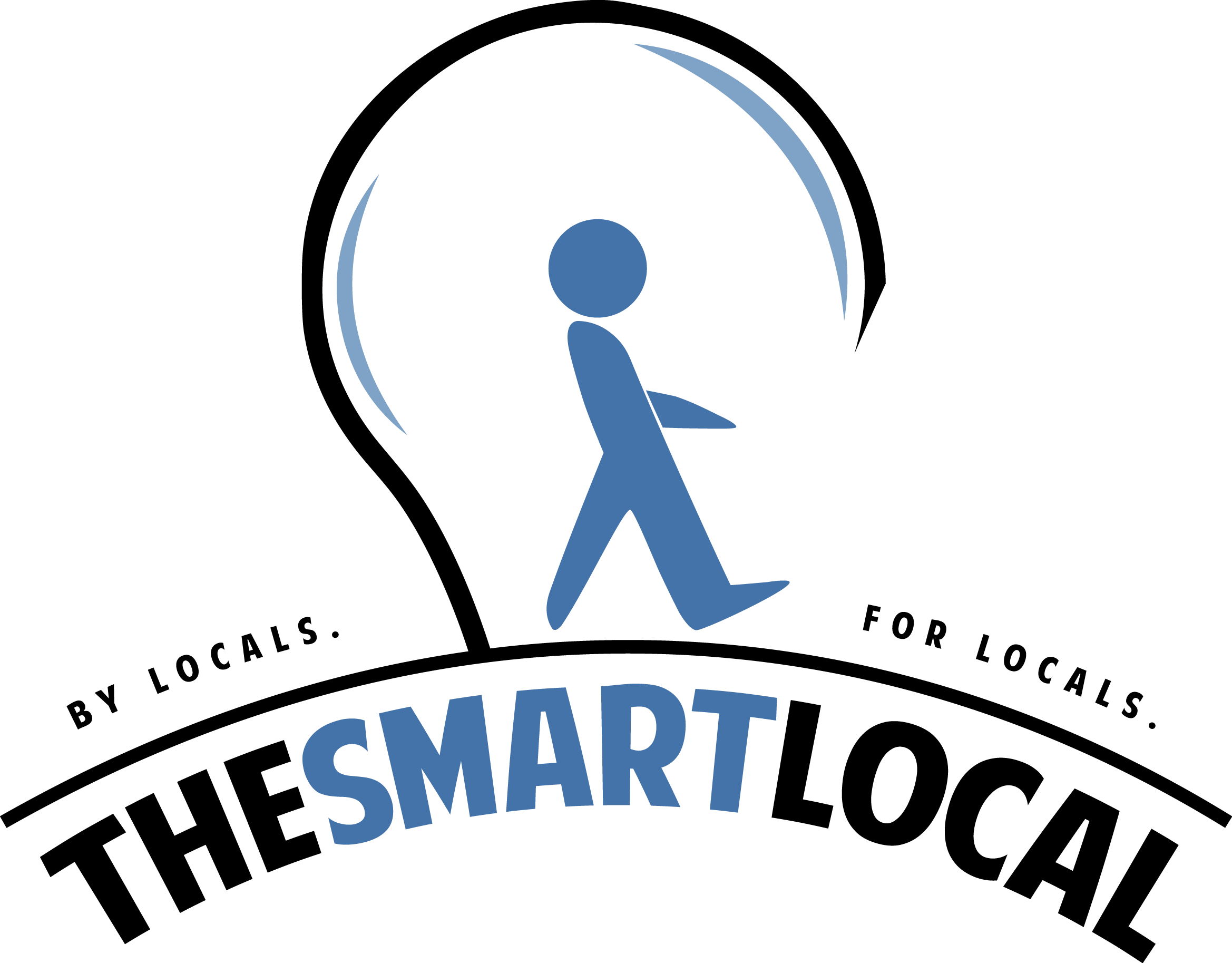 Drop us your email so you won't miss the latest news.