Interesting places in Seletar
Possibly the greatest underdog in all of north-eastern Singapore, Seletar is not likely one of the first places that comes to mind when you're planning a day out with your squad.
But if you've exhausted all 4 corners of Singapore and are itching for a day full of exploring, here's a list of unique places in Seletar you can make a day's excursion out of, and help you keep to your fitspo new year resolutions in a fun way.
– MORNING –
1. Play life-sized Aeroplane Chess
Most of us would be familiar with the Aeroplane Chess we played as a kid – desperately trying to get our planes to the centre of the board before anyone else. #Throwback to those days with this life sized version, where you are the game piece.
Instead of dice, spin the rocket in the centre to see how many steps you advance. A few rounds around the game board should be enough work up your appetite for lunch later on.
The whole playground is aeroplane themed, so if you're done playing aeroplane chess, feel free to check out the rest of the playground!
Aeroplane Chess Playground
Address: The Oval @ Seletar Aerospace Park Zone D, number 1
2. Watch planes take off right beside you at Seletar Airport
Just a stone's throw away is this boardwalk right beside the runway of Seletar Airport. Most of the flights taking off here are by the various flying schools in the vicinity, such as the Singapore Youth Flying Club. Watch the planes take off, and bask in the serenity of the atmosphere – clear skies, breezy air and a great view. Ah.
The Boardwalk
Address: The Oval @ Seletar Aerospace Zone C, number 5
– AFTERNOON –
3. Have lunch at a bicycle-themed cafe
You might think there wouldn't be much meal options available at such an ulu place, but treasures are always well hidden. Tucked away in a corner a few minutes walk away from the Aeroplane Chess Playground is Soek Seng 1954 Bicycle Cafe.
You'll be able to get both mains and desserts here, so whether you need a heavy meal or are just looking for a place to chill for some afternoon tea, there's something for everyone.
Our top pick was definitely their Katsu Don ($7.80). The chicken cutlet remained crisp even though it was doused with a generous portion of Japanese curry, potatoes and carrots – there was certainly more than enough liao to go along with the fluffy white rice! Another hit with customers would be their highly raved about Rainbow Cake ($8).
The best part about this cafe has to be how it's right next to the runway, giving you a completely unblocked view of planes taxiing and taking off. Enjoy a cuppa at the al fresco dining areas, or if the weather's too hot outside, have it inside the cafe and admire the interior adorned with actual bicycles!
Getting Here: This cafe is well hidden in a corner, so when you reach a carpark be sure to walk straight towards the runway and turn right.
Soek Seng 1954 Bicycle Cafe
Address: #01-01 Maj Aviation Building, 80 Seletar Aerospace View, Singapore 797563
Opening Hours: Mon: Closed | Tue – Sun: 10AM – 10PM
Telephone: 6659 6124
Facebook
4. Visit a secret animal resort tucked away from civilisation
We all know about Kampong Buangkok, but not many know about The Animal Resort deep within Seletar West Farmway 5. With free roaming animals and zinc roofed structures, The Animal Resort felt like we were stepping into a small kampong (village).
Similar to a petting zoo, you can interact with the animals by feeding or petting them, and they can all be found within close proximity from one another. Expect to see exotic birds like the Marabou Stork and the Cassowary, as well as cute furry bunnies!
You can buy feed at $1/pack for most of the animals, but the horse feed goes at $3 for carrots and hay.
The Animal Resort
Address: 81 Seletar West Farmway 5, Singapore 798061
Opening Hours: Mon: Closed | Tue – Sun: 10AM – 6PM
Telephone: 6482 1160
Facebook
5. Get one step closer to outer space at Seletar Rocket Tower
One of the four lookout towers left in Singapore, Seletar Rocket Tower is located at the edge of Upper Seletar Reservoir Park. Built in 1969, built to mark to opening of Seletar Reservoir. The tower's unique structure can be explained by how the "Space-Age" architecture was popular back then.
Burn some calories and climb up to the top for panoramic views of the reservoir, and enjoy some cooling afternoon breeze.
P.S.: Keep your belongings close to you, or you might just find a family of hungry monkeys going through your stuff!
6. Pose for the 'gram at an Instagram Tree
A few steps away from Seletar Rocket Tower the successor of the Punggol Instagram tree. With symmetrical benches and nothing in the background to clutter your frame,this one is sure to please your aesthetic senses. It's no wonder this spot is popular among couples for wedding shots.
Photo Tip: Try getting a shot from directly in front of the tree, and have you and your friend stand at equal distance from each side of the tree. Get creative with your poses – ours made us look like we were dangling from the tree!
Getting here: Take the stairs down in front of the rocket tower, and you should see the tree.
7. Spot rainbow coloured dormitories
Take a stroll along Seletar North Link and you might pass by these structures that resemble rainbow chalets. You'd be surprised to know that these are workers dormitories. We learned that PPT Lodge even comes with a cinema, gym, minimart and canteen – perfect for them to unwind and relax after a long hard day at work.
Address: 2 Seletar North Link, Singapore 797601
8. Discover a hidden lake
This hidden lake in the middle of Punggol Barat Island and Punggol Timor Island is probably the most ulu spot on our list. Flanked by lush greenery, it looks more like somewhere in the middle of the Amazon Rainforest than say, Seletar.
It should take you around 20-25 minutes on foot to get to the lake from PPT Lodge, but trust me it's worth it. Plus, it's a great way to increase your step count and work those muscles.
Getting here: The lake can be found in between Punggol Barat Island and Punggol Timor Island along Seletar North Link.
9. Go on a kayaking adventure through the reservoir
Image credit: @seletarsns
If you've always wanted to channel your inner Dora the Explorer as a kid, now's your chance. Seletar Water Sports Centre lets you explore Lower Seletar Reservoir and its marshes with their many water sports like kayaking, sailing, stand up paddling and dinghy paddling.
Look out for their guided programmes as well, where they take you closer to Mother Nature with activities such as Sunset Kayaking, and do your part for the environment with the Kayaking Coastal Clean Up Programme which is FOC!
Seletar Water Sports Centre
Address: 101 Seletar Club Road, Singapore 798273
Opening Hours: Mon – Sun: 7AM – 10PM
Telephone: 6486 0850
Website

– EVENING –
10. Unwind at Singapore's first recreational park
End your day off at ORTO, Singapore's first multi-recreational park. A sanctuary for nature lovers, this spot gives off chill vibes – perfect for you can to enjoy dinner or a cool drink at one of their many eateries such as Quench! Bistro and Bar and Mookata.
If you're still roaring with energy, try your hand at longkang fishing, prawning, the trampoline park, paintball or draft karting.
ORTO
Address: 81 Lor Chencharu, Singapore 769198
Opening Hours: Open 24 hours
Telephone: 6257 8858
Website
Win prizes while you explore with AIA
Let's face it – not all of us were made for spending our Saturday mornings going for a run. We'd much rather be in the comfortable embrace of our fluffy blankets getting some much needed sleep.
But whether for the lazy bums, or people who do enjoy keeping fit, AIA is providing you an alternative way to stay active and win some attractive prizes at the same time! Now that you know about all these ulu places in Seletar you can only access on foot, AIA Vitality's 10K Challenge should be no sweat for you.
Between 15th January to 25th March 2018, existing and new AIA Vitality members stand to win an Apple watch in weekly lucky draws when you clock in at least 10,000 steps per day for a week.
Join the challenge by signing up as an AIA Vitality member and downloading the AIA Vitality Weekly Challenge app on Apple's App Store or on Google Play. In addition, you can redeem freebies while tracking your health at the same time!
---
This post was brought to you by AIA Vitality.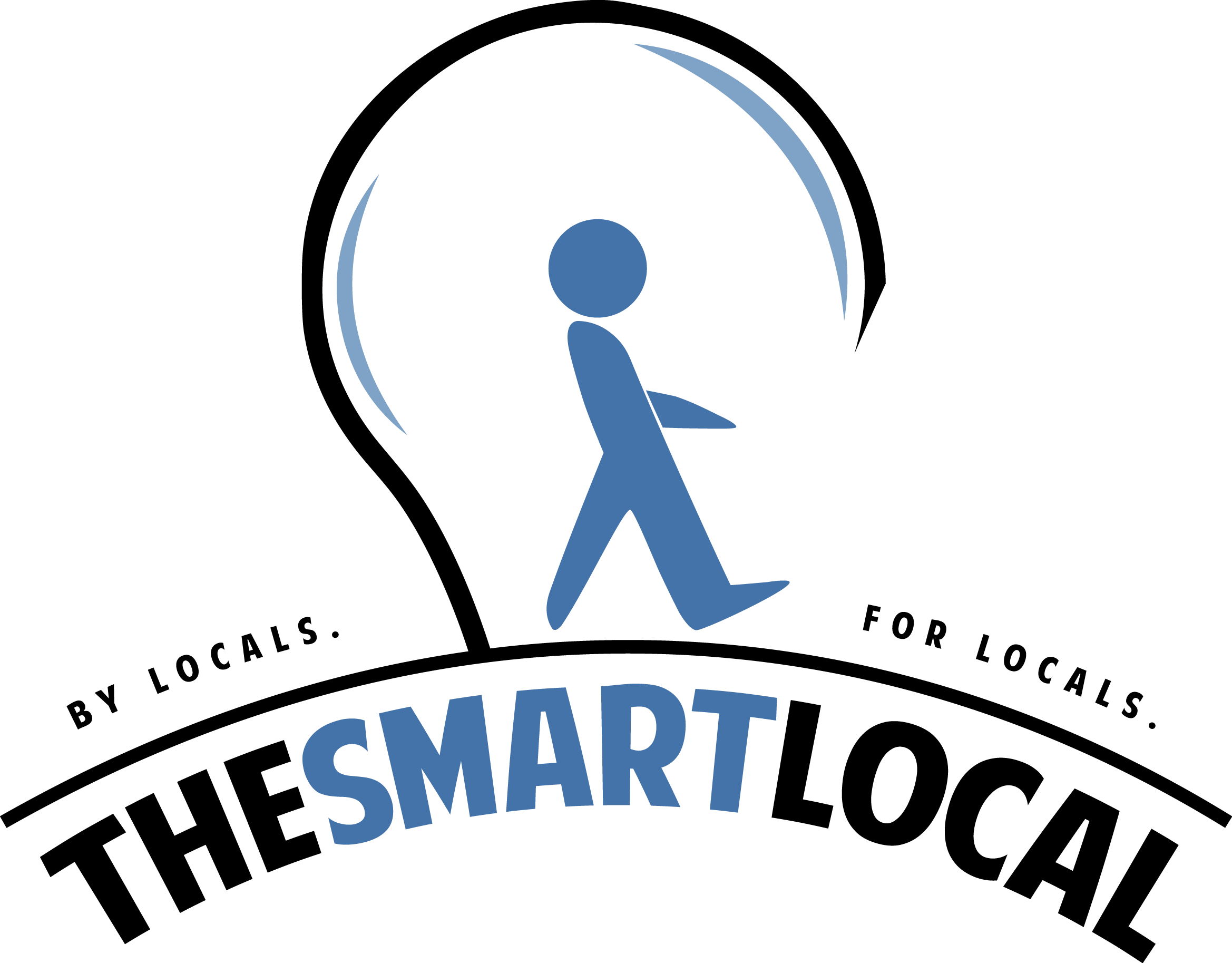 Drop us your email so you won't miss the latest news.