Best things to buy at Art Friend
---
Art Friend is probably the first name that pops in your head when it comes to getting the necessary materials for your design projects. Brimming with a wide array of handy supplies and tools, art aficionados frequently raid one of the brand's three outlets in Bras Basah Complex, Clementi and Plaza Singapura.
Combing the stores' sprawling aisles is nothing short of a tall order, so we've sieved out the 20 best things to buy at Art Friend for you. Ranging from essential painting tools to novel handicraft materials, you're bound to find a good deal to kickstart your art projects.
Pro-tip: For just $10.70, Singapore residents can sign up for an Art Friend membership to enjoy a 10% discount off all their purchases. You'll find the application price completely waived with a single spend of $100, while local students get 50% slashed from the initial fee ($5.35).
---
1. Copic Markers – trademark marker with 214 colour variants
---
Copic inks are alcohol-based, making blending smooth and seamless
A household product recognised by seasoned artists, Copic Markers and their spectrum of  214 different colours are perfect for pretty much any illustrative need. These dual-tipped markers are also customisable, with nine different nibs (from $4.58) – such as brush, chisel and bullet – to effectively execute nitty-gritty techniques like layering and blending.
Even if life gets in the way of your creative tendencies, you'll be able to reuse these markers months later with no detriment to the ink's quality thanks to the markers' three-year shelf life.
Fun fact: Copic is hailed for their attention to detail and quality – each batch of markers are meticulously checked one by one to ensure the ink's colour is consistent throughout.
Price: $6.96 each
---
2. Plaid Fashion Fabric 3D Paint – simple detailing with writer tip
---
Budding fashion designers will love the Plaid Fashion Fabric 3D Paint – the ink is machine washable on fabric. The paint's efficacy is consistent even on metal, wood and paper canvasses, so you've got a one-size-fits-all paint for any of your craft needs.
The paint bottle also hones a writer tip to make creating dramatic illustrations extremely convenient since you won't need a separate brush. Plus, with metallic, glitter and sparkly variants all available, you've got options to customise and detail your artwork.
Price: $2.75
---
3. Phoenix Stretched Canvas 1.5" – channel your inner artist
---
For those looking to add a personal touch to your abode, you'll be able to channel your inner Jackson Pollock or Andy Warhol with this Phoenix Stretched Canvas. Suited for oil and acrylic painting, budding artists or even new homeowners can craft personal keepsakes to proudly display anywhere at home.
Pro-tip: Though other canvas sizes are available, 1.5" is the prime thickness for canvas painting as it's sturdy without being too bulky. As such, you'll also be able to showcase your magnificent artworks without a frame – the canvas stands resolutely on its own.
Price: From $5.51
---
4. Sculpey Bake Shop Clay – unleash your kid's creative talents
---
The clay stays soft until it's baked
Though iPads and all sorts of other gizmos are all the rage among kids nowadays, the Sculpey Bake Shop Clay provides a perfect avenue to keep your child's screen time on the low. Coming in 14 different colours, this oven-bake polymer clay is easily mouldable to your mini me's whims and fancies. 
This clay doesn't dry out either, so your kid can continue fiddling with it whenever they'd like to craft something new. Once your kid is satisfied with their inventive figurines, simply bake the clay at 130°C for at least 15 minutes and their clay toys are all set. 
Price: $2.75
---
5. Daler Rowney Drawing Pad – varying textures that caters to all
---
Whether you're a casual sketcher or a refined artist, you'll find a Daler Rowney Drawing Pad with an adequate texture to meet your drawing needs. The Fine Grain – Cartridge variant is a 160GSM-thick paper that's suitable for pen and ink artworks, while the Smooth – Drawing paper is great for light sketches whenever you've got drawing inspo.
It also comes in A5 sizes (from $5.51) for those who'd like to bring their sketchbooks with them while on the go.
Fun fact: The metric 'GSM' stands for grams per square metre. To put the thickness of the Fine Grain – Cartridge paper into perspective, a single piece of A4 paper is 70GSM thick – meaning the cartridge paper is more than doubly thick to prevent any ink bleeding through.
Price: From $5.51
---
6. Plaid Wood Letters & Numbers – add a rustic touch to your kid's room
---
To add a minimalistic, rustic look to your kid's quarters, grab a few packs of Plaid's Wood Letters & Numbers. With numbers and letters of varying fonts and designs, your little one can personalise and adorn furniture like bookshelves with these woody embellishments.
These lightweight cut-outs can be easily personalised with acrylic paints, and once you're done, slap on a small chunk of blu tack to fasten it securely to your home's walls.
Price: $2.29
---
7. Derwent Pencil Wrap Pocket – safely stow up to 12 pencils
---
Keeping our newly-obtained Faber-Castells in their original packaging isn't always the wisest decision – especially once the wrapper begins to fray. That's where the Derwent Pencil Wrap Pocket comes in, providing us with a sturdy canvas storage compartment to stow away our precious pencils. 
If you're buying your pencils in the dozens, opt for the Derwent Pencil Wrap ($13.92) which holds up to 30 pieces of stationery instead. It's also extra convenient for those who're usually roving around, as the foldable nature of the wrap means it occupies a minimal amount of space in your bags, 
Price: From $5.51
---
8. Snazaroo Face Paint – easily applicable and removable
---
Whether you're prepping for a themed party or an extravagant photoshoot, the Snazaroo Face Paint is the ideal face and body paint to create exotic looks. A favourite of cosplayers, this water-based paint has 14 colours available in regular, metallic and sparkly variants to add flair to your mug.
The paint's also safe for younger kids to use as it's non-toxic – don't worry about any bad aftereffects if a dab of paint accidentally ends up in their mouth. After a long day flaunting your striking looks, you'll be able to easily wash off the paint using soap and water. 
Price: From $6.40
---
9. Daler Rowney Staywet Palette – use a drop of paint for weeks
---
Image credit: Benjamin Wellesley
If you're tired of scraping dried paint off your used palettes, then make the switch to the Daler Rowney Staywet Palette ($23.95). Consisting of a lidded tray filled with a couple sheets of paper, the palette makes use of osmosis to transfer water to your used blobs of paint to make sure they don't dry out and last for weeks.
Pop on the lid whenever you're done painting to preserve your paints
Image credit: Obolem
Contrary to its convoluted appearance, all you need to do is soak the provided sheet of reservoir paper in water and place it at the bottom of the palette. Add on a piece of membrane paper above that sheet to squeeze your paints on, and you're all set.
And if you're in need of a refill, you can cop three sheets of reservoir paper and 12 palette membranes for just $9.30. 
Price: From $9.30
---
10. Pentel GraphGear 500 – sturdy drafting pencil with metal grip
---
Compared to regular mechanical pencils, drafting pencils have long and slim lead sleeves to make fine detailing more precise.
Image credit: Benjamin Wellesley
Available in 0.3MM ($8.56), 0.5MM ($8.13) and 0.7MM ($8.13) lead sizes, the Pentel GraphGear 500 is a renowned drafting pencil with a metallic mesh grip for easy control while drawing or sketching. The knurled grip also doesn't scratch or nick your skin either, making it a comfortable and smooth pencil for note-taking, doodling or even complex drawings.
Fun fact: The pointed metal tip that your lead juts out from is known as a lead sleeve. Drafting pencils have a longer sleeve than your regular mechanical pencils, so you'll have more precise control over your strokes while drawing intricate designs.
Price: From $8.13
---
11. Nippon Pylox Spray Paint – glossy finish in multiple colours
---
If you're repainting rusty grills or adding a splash of colour to your wooden furniture, then Nippon's Pylox Spray Paint are affordable canisters to get the job done. Coming from a renowned paint company, the paint adds a glossy finish while colour options are aplenty.
Pro-tip: Make sure to spray paint in well-ventilated areas to avoid the accumulation of to paint fumes irritating your nose. If you're trapped within the confines of your home, make sure to keep your windows open to let fresh air flow in.
Price: $5.90
---
12. Conda Art Brush Set – affordable five-piece for less than $2
---
For fledgling artists, splurging on a $20 brush set isn't the wisest investment, especially when keeping to a tight budget. If you're looking for a cheap set of brushes for your painting needs, a single purple Yusuf Ishak bill is enough for you to snag the Conda Art Brush Set. 
This value deal contains a quintet of brushes with both fine and broad tips, so you'll have options at your disposal to neatly paint edges or simply spread large blobs of paint evenly. 
Price: $1.95
---
13. Daler Rowney Graduate Acrylic Colour – orientation camp painting staple
---
Water-based paints like this one are great for newbies as they're able to mix and adjust the consistency of the paint easily
Great for decorative painting, the Daler Rowney Graduate Acrylic Colour paint is an affordably priced water-based paint that's available in a myriad of colours. Unlike oils, water-based paints like this one are great for newbies as they're able to mix and adjust the consistency of the paint easily
For student leaders gearing up for an upcoming camp, this paint will be your best friend during prep days. It's easily mixable and can be used outdoors – you don't need a studio environment to use the paint.
Just a friendly reminder if you're painting on campus grounds though – wet acrylic paints are easy to clean up, but they transform into stubborn clumps when they dry. So make sure to set up a barrier of newspapers to avoid a mess and ensure you don't give the cleaners hell. 
Price: $5.08
---
14. Snazaroo Special Fx Wax – create realistic moulds
---
If you're trying to replicate your favourite anime look like Kakashi's left eye scar for the 'Gram, then Snazaroo's Special Fx Wax fits the bill. This moulding wax ups the ante of your looks by letting you form fake wounds, deep gashes or even warts – perfect if you're in the production business or just getting a headstart on Halloween. 
Just like its face paint counterpart, the wax is fragrance-free and can be easily washed off – you won't have that scar etched to your face permanently.
Price: $7 
---
15. Large Hot Glue Gun – affordable tool for your craft projects
---
If regular glue sticks aren't doing the trick, you'll be able to amp up the adhesive power with this Large Hot Glue Gun. Perfect for sticking uneven surfaces together, you're getting a handy tool that'll help in both your craft projects and even household repairs.
And if you ever run out of glue sticks, save yourself from a sticky situation by getting easily accessible refills at just $0.70 a pop.
Price: $9.84
---
16. Foam Shapes – 3D foam shapes for DIY craft
---
Not your run-of-the-mill art canvasses, these assortment of foam shapes provide a novel avenue for artists to paint on. Fashion students will appreciate hourglass body models ($9.90) for their projects, while casual artists will have fun adding colour to animal figures like swans ($1.75) and pigs ($3.21).
Acrylic paints are your best bet when it comes to painting on styrofoam as they adhere to the material's surface rather well
If creative Valentine's Day gift ideas continue to elude you, these foam hearts ($0.90) might be the perfect way to profess your love – literally.
Disclaimer: Creativity is great and all, but we do recommend that you also get some other V-Day goodies to go with this craft. TSL is not responsible for any break-ups that may occur if you choose to give a single painted piece of styrofoam to your significant other.
Price: From $0.22
---
17. Nicole's Bead Shop Pearls – create handmade jewellery
---
Those who've just jumped on the handicraft bandwagon will want to pick up a pack of Nicole's Bead Shop Pearls from Art Friend to get started on their handmade accessories. These 6MM pearls are ideal for both DIY necklaces and bracelets, and with the value pack comprising 500 of them, you'll be able to craft multiple pieces for both your friends and family.
If you'd like more variety to customise your makings, you can pick up other multi-coloured beads of different gloss and textures to spruce things up.
Price: $7.90
---
18. Ursus Origami Paper Intensive – get your paper folding fix
---
Origami paper was a coveted possession back in primary school – the artistically inclined kids who could seamlessly fold sublime paper cranes had throngs of their peers begging them for a quick tutorial. To relive those nostalgic days, you can get your craft fix with the Ursus Origami Paper Intensive.
Made from poster paper, a total of 100 sheets of origami paper in 10 different colours are available in a single pack. Since we've got the luxury of YouTube, put on an origami tutorial video and you've got a cheap thrill at your disposal.
Price: $4.90
---
19. Heyda Deco Tape – add flair to your gift wrapping and notes
---
To add a fancy flourish to your wrapped gifts or journals, consider picking up a pack of Heyda Deco Tape. Found in varying vibrant hues and patterns, the tapes are snazzy enough on their own to form photo borders for scrapbooks and photo albums. These tapes can be written on using an acrylic marker, making them extra customisable.
Fun fact: This type of decorative tape is commonly known as washi tape, which simply translates to 'Japanese paper tape' as an homage to its origin.
Price: $4.90
---
20. Woodland Scenics Turf – 'fake grass' for architecture models
---
Ideal for your personal terrariums or mini gardens, Woodland Scenics' range of landscaping products help breathe more realism to your craft projects. From Coarse Turf ($5.95) to simulate grassy terrain to Bushes ($8.90) to form dense clumps of greenery, products of different colours and textures are available to cater to both hobbyists and professionals' diverse projects. 
Fun fact: For architects and designers, these landscaping tools help them furnish their architectural models with the lifelike touches of scenery – think realistic 3D models that you normally see at HDB or condo showflats.
Price: From $5.95
---
Get your creative fix at Art Friend
---
With aisles upon aisles of craft material available for sale, Art Friend has got you covered if you're ever in dire need of art supplies you can't find anywhere else. Remember to arm yourself with this list of things to buy so you've got a rough gauge of the items on offer at this megastore.
Art Friend (Bras Basah Complex)
Blk 231 Bain Street, #03-33, Bras Basah Complex, Singapore 180231
Opening Hours:
Saturday 10:00-19:30

Show More Timings
| | |
| --- | --- |
| Monday | 10:00 AM-07:30 PM |
| Tuesday | 10:00 AM-07:30 PM |
| Wednesday | 10:00 AM-07:30 PM |
| Thursday | 10:00 AM-07:30 PM |
| Friday | 10:00 AM-07:30 PM |
| Saturday | 10:00 AM-07:30 PM |
| Sunday | 10:00 AM-07:30 PM |
Art Friend (Plaza Singapura)
Plaza Singapura, 68 Orchard Road, #B1-10/13, Singapore 238839
Opening Hours:
Saturday 10:30-21:00

Show More Timings
| | |
| --- | --- |
| Monday | 10:30 AM-09:00 PM |
| Tuesday | 10:30 AM-09:00 PM |
| Wednesday | 10:30 AM-09:00 PM |
| Thursday | 10:30 AM-09:00 PM |
| Friday | 10:30 AM-09:00 PM |
| Saturday | 10:30 AM-09:00 PM |
| Sunday | 10:30 AM-09:00 PM |
Art Friend (Clementi Central)
Block 451 Clementi Ave 3, #03-307, Singapore 120451
Opening Hours:
Saturday 10:00-20:00

Show More Timings
| | |
| --- | --- |
| Monday | 10:00 AM-08:00 PM |
| Tuesday | 10:00 AM-08:00 PM |
| Wednesday | 10:00 AM-08:00 PM |
| Thursday | 10:00 AM-08:00 PM |
| Friday | 10:00 AM-08:00 PM |
| Saturday | 10:00 AM-08:00 PM |
| Sunday | 10:00 AM-08:00 PM |
Shop on:
---
Photography by Edmund Wong and Gracie Lee.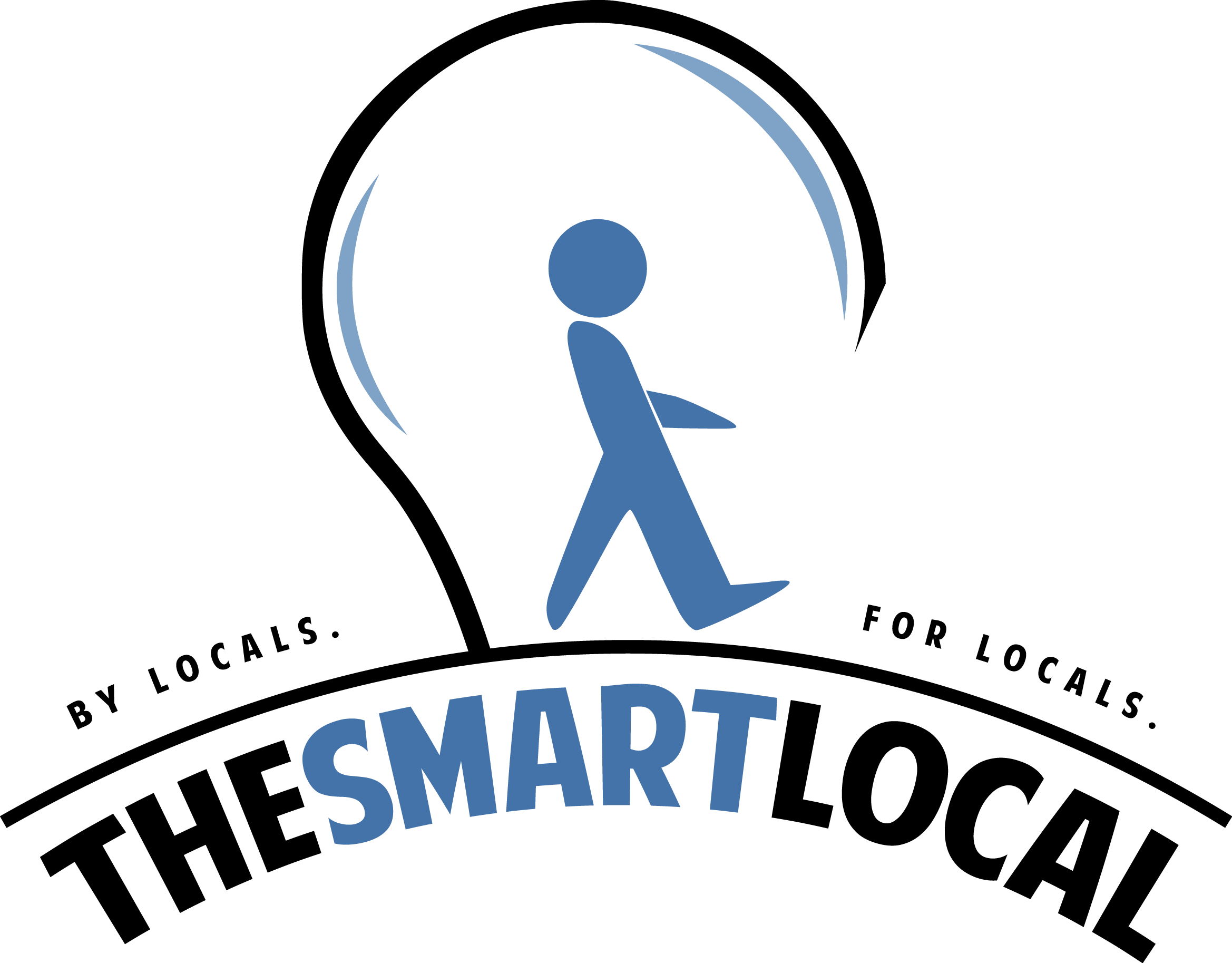 Drop us your email so you won't miss the latest news.