Poster shops in Singapore
---
If you'd like to level-up the interior of your home by bringing your walls to life, one of the easiest and most cost-effective ways to do so is by using posters. From blockbuster movie posters to affordable, high-quality prints of iconic artworks, these nine places to buy posters in Singapore are your best bet to spruce up your pad.
After all, amid the arduous renovation journey to the long list of appliances and furniture for your new BTO, it's no mean feat to make a house a home.
Check out these other home renovation articles to attain your dream home:
---
1. Poster Hub – Japan-exclusive movie posters
---
Some of Poster Hub Singapore's Chirashi posters of blockbusters like the latest James Bond installment and the sequel to DC's Wonder Woman
Image credit: @posterhubsg
If you're a hardcore movie buff and are sorely tempted while walking through the 'Now Showing' gallery on the way to the cinema hall, you can get your hands on exclusive movie memorabilia at Poster Hub.
With a broad assortment of Japanese chirashi (from $3.50), you can cop these one-of-a-kind posters for global blockbusters and even classic Japanese faves like Doraemon and Pokémon. These posters have designs unique to the Japanese market, so you might just hit jackpot with a never-before-seen poster design of your favourite title.
Fun fact: Chirashi translates to 'movie flyers' and are usually B5 in size – which is just slightly smaller than an ordinary piece of A4 paper.
Poster Hub Singapore's showroom in Tampines
Image credit: @posterhubsg
Though their Esplanade outlet closed its doors in May 2020, Poster Hub's eclectic array of movie memorabilia and art prints are still available for you to browse and purchase at their new Tampines showroom. 
Best for: Exclusive Japanese Chirashi and movie memorabilia
Address: BHCC Space, 1 Tampines North Drive 3 #06-07, Singapore 528499
Price: From $3.50
Poster Hub's website
---
2. Print For Fun – custom IG feed-like collages
---
The Gallery Wall with Small Instagram tiles sold by Serious Print – a Print For Fun company
Image credit: Serious Prints
Having personal prints at home is equal parts sentimental and aesthetic, and Print for Fun lets you customise everything from size, frames and designs. Their three-by-three small Instagram tile grid ($162) is a noteworthy highlight, letting you recreate your Instagram feed IRL. Printed on semi-gloss paper, the photos are neatly framed and are easily mounted.
Globetrotters will love their coordinate-style wall decor (from $10) of various countries on offer
Image credit: Print For Fun
 And if you're looking to get your little prince or princess a lil' gift for their room, Print For Fun also has kiddy art prints (from $20) of cartoon dinosaurs, animals and even fruits to add some whimsical joy to his or her space.
Best for: Kiddy art prints and line maps, with custom options available
Address: Wintech Centre, 6 Ubi Road 1 #04-10, Singapore 408726
Price: From $12
Print For Fun's website 
---
3. Golden Village – new and upcoming anime movie posters
---
The 'Boku no Hero Academia: Heroes Rising' poster was distributed when the movie was exclusively screened at Golden Village in early 2020
Image credit: Tang Jia Wen
All you anime fans are in luck, because you can snag yourselves movie posters and memorabilia by simply catching the latest anime films at Golden Village. In partnership with Asian anime distributor ODEX, special 'GV Exclusives' allow you to redeem a free A2 anime poster of the title you're watching – meaning you'll get more than just a movie screening with your ticket.
GV Exclusives are easy to recognise thanks to the bright yellow border that surrounds the poster itself
Image credit: Golden Village
The latest tear-jerker that was Demon Slayer had three different variations of its poster up for redemption with every movie ticket purchase. Other wildly popular anime titles that had exclusive posters include Boku no Hero Academia and Fate/Stay Night, so be sure to keep your eyes peeled for promotions that pop up on site.
Alternatively, keep tabs on ODEX's Facebook page as they do update the promotions GV has on offer regularly.
Pro-tip: For IMAX-exclusive mini posters, check out the Shaw IMAX's Promotions page to see if they've got any blockbuster premiums on offer. They've previously given away posters for titles like Avengers: Endgame and Transformers: The Last Knight for every two IMAX tickets purchased.
Best for: Exclusive anime movie posters
Address: List of GV cinemas (check which theatres offer the exclusive screenings)
Price: From $13
Golden Village's website 
---
4. Carousell shops like luckyno80 & posterandplus – vintage posters
---
If you've got exquisite taste for the rarest stuff, there's a chance that physical stores might not scratch that itch. That's where Carousell comes in, providing a convenient way to keep tabs on local sellers that might just have the goods you're looking for.
To get you started, check out this list of reputable Carousell sellers who deal with an assortment of posters:
A vintage The Blue Diamonds poster that features the autograph of the late Riem De Wolff
Image credit: Carousell
Pro-tip: Collectors will also be able to find legit vintage posters of musicians or even retro local advertisements amidst the sea of in-app listings. To preserve them in tip-top condition, consider using FrameIT to build a custom frame matching your new acquisition's exact dimensions.
Image credit: Carousell
And if you've missed out on releases like the Shaw IMAX mini posters, keep your fingers crossed as you might be able to find a keen seller looking to offload their copy on the low.
Best for: Thrifting posters or finding vintage exclusives
Price: From $5
Carousell's website
---
5. Naiise – quirky and locally-inspired designs
---
The 'Landmarks of Singapore' poster features a slew of local landmarks we all know and love, while the Milo Dino is just one of their vintage-style posters available on offer
Image credit: Naiise and Naiise
If you're looking to add a lil' local zest to your room, picking up some affordable art prints from Naiise will be your best bet. The vibrant Landmarks of Singapore (from $19.90) poster and the quirky Durian Types Print (from $50) are just two picks to satisfy your love for all things SG.
To keep a piece of modernised history in your room, they also have vintage-style posters (from $13.50) of our favourite household indulgences like Milo, Horlicks and Nestum. And if you need a visual reminder that it's okay to not be okay, then browse through their collection of calligraphy art prints (from $14) featuring motivational quotes to lift your spirits.
To do your poster inspection IRL, you can head down to the Naiise Iconic store that's located in Jewel.
Best for: Local-inspired art prints and motivational quotes
Address: Jewel Changi Airport, 78 Airport Boulevard, #02-205/206, Singapore 819666
Price: From $14
Naiise's website
---
6. Chic Fever – pop art movie posters with quotes
---
Image credit: Benjamin Wellesley
Whether it's one of our celeb idols or an iconic quote from a movie character, you'll be able to immortalise it through pop art. And at Chic Fever, you can grab some of those prints of your favourite football player or superhero.
Located conveniently in Plaza Singapura, you can get smaller prints which are priced at $28, or opt for larger square prints that cost $78. Be sure to suss out the designs available on Chic Fever's online store before heading down so you won't leave disappointed.
Psst… there are an abundance of pop art stores in Singapore, like the Famous Popart Gallery Singapore located at Haji Lane for a wider selection of cartoon and pop culture pop arts.
Best for: Movie superheroes and celebrity pop art posters
Address: Plaza Singapura, 68 Orchard Road #03-22A, Singapore 238839
Price: From $28
---
7. Displate – durable magnet-mounted metal posters
---
The tactile texture that Displates' possess make them really 'pop' and stand out
Image credit: @displate
If you're sick and tired of peeling off the pesky remnants of Blu Tack and magazine shreds stuck on your wall, then getting a Displate might just rid you of your wall-picking woes. These magnet-mounted posters take a mere 20 seconds to set up, and they sit snugly and sharply on your walls – you don't have to worry about your poster slowly 'wilting' over the years.
With a catalogue of designs from over 40,000 artists, you're bound to find a design that fits your home's theme. And just in case you want to switch the designs up, the magnet mount lets you do so with ease by simply detaching the existing Displate and replacing it with a new one.
Best for: Customisable metal posters
Price: From $59 (US$44)
Displate's website
---
8. Eck&Art – art deco prints featuring local landmarks & MRT map
---
Eck&Art's Singapore Subway Poster ($59)
Image credit: Eck&Art
Keeping to the local theme, Swiss-owned design studio Eck&Art incorporates eclectic designs to local pieces to make for some quirky home decor. Their Singapore Subway Poster ($59) infuses New York Subway vibes into our MRT map – a perfect modern design to grace your walls.
Eck&Art's Lion City – Roar! ($79) framed poster
Image credit: eck&art
They've also got cartoon line designs like the framed Lion City – Roar! ($79) poster, which is another riveting option to slot in your kiddo's room. And with vibrant graphical takes on local landmarks like Tiong Bahru and East Coast, you've got plenty of options to add Singaporean flair to your quarters.
Thanks to their free worldwide shipping, it could even make for a great local souvenir for any relatives you might have overseas. Else, free doorstep delivery is always welcome, especially with rather bulky items like framed posters.
Best for: Modernist Singaporean prints
Price: From $59
Eck&Art's website
---
9. Art Prints Singapore – Giclée prints of traditional Chinese art
---
Image credit: Art Prints Singapore
Specialising in traditional Chinese illustrations, Art Prints Singapore replicates the meticulous nature of hand-painted artworks with Giclée prints. Using carefully selected inks and papers with a special inkjet printer to capture an illustration's texture and detail , Giclée prints are much sharper and last longer than prints made on conventional inkjet printers.  
To add an elegant touch to your home, opt for their Customised Chinese Painting Hanging Scrolls (from $75) with a Chinese design of your calling. Taking just two days to bring your order to life, you can expect a crease-free scroll thanks to their dense material of their Damask cloth and a protective inner lining that prevents any curling whatsoever. 
Best for: Giclée printing and traditional Chinese art
Address: 445 Tampines Street 42, #01-08, Singapore 520445
Price: From $47.20 (rice paper) | From $75 (scrolls)
Art Prints Singapore's website 
---
Places to get art, music and movie posters in Singapore
---
With these nine places to buy posters providing you with affordable ways to snazz up your interiors, you've got a plethora of options when it comes to home decor.
From traditional Chinese posters our parents would be proud of to posters of blockbuster movies that awaken our inner child, picking out the right ones could furnish your walls with a finishing touch you never knew you needed.
Check out other home decor options to get your dream aesthetic:
---
Cover image adapted from: @posterhubsg and @displate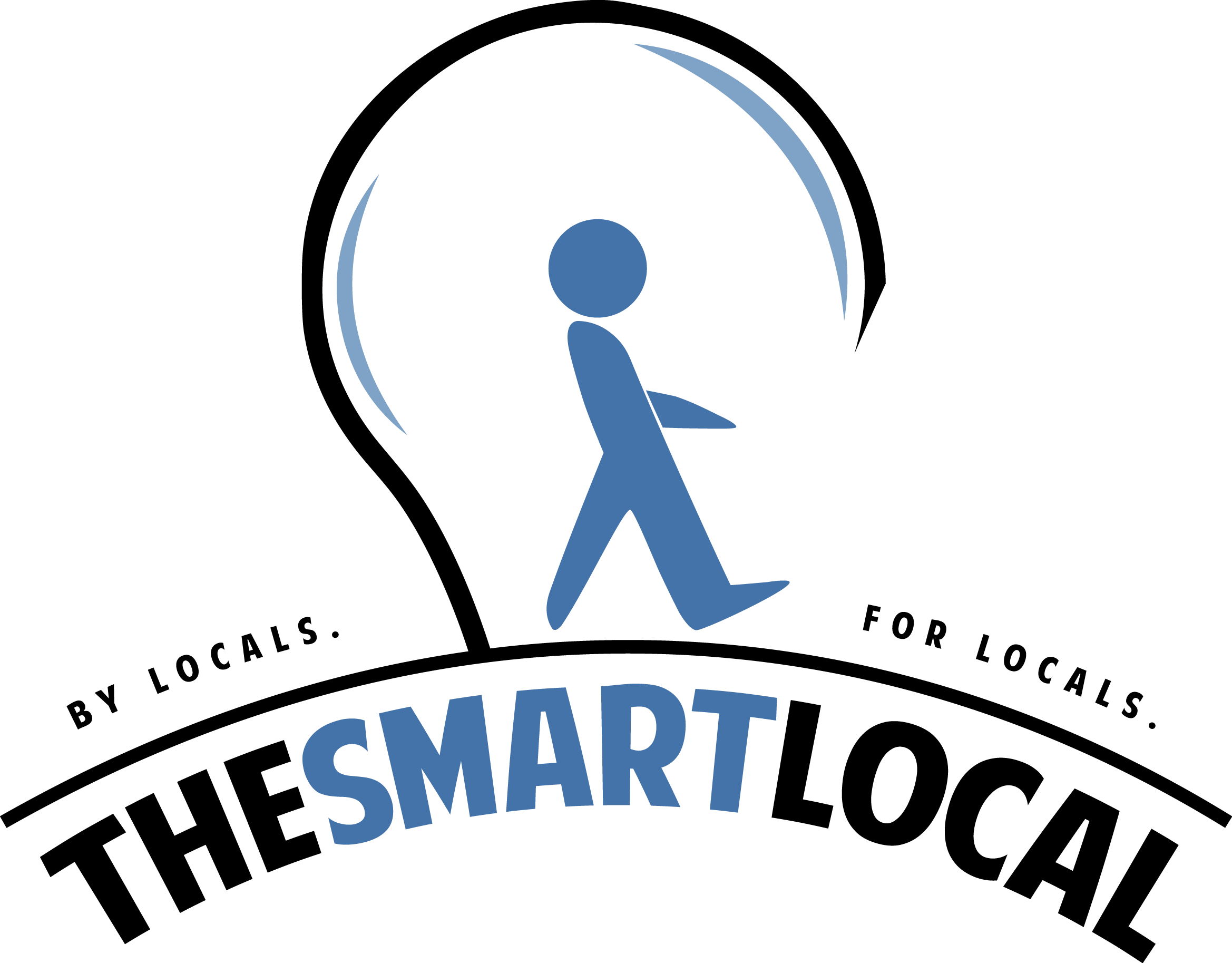 Drop us your email so you won't miss the latest news.