Taobao minimalist furniture
---
Taobao is the shopping haven that many of us flock to for cheap clothes and accessories. But more than just trinkets and fashion, the site is also a treasure trove for stylish modern-minimalist furniture pieces that are easy on the pocket and will give you maximum points for aesthetics.
If you've recently collected the keys to your first home or are itching for a complete theme revamp, here are nine gorgeous, modern-minimalist furniture and decorative pieces from Taobao we've picked out for lovers of the style. Taobao beginners can also check out our guide to shopping on Taobao for tips on how to get started!
P.S. Read till the end to find out how you can maximise your savings with ShopBack's Taobao Cashback button. 
---
1. Grid mesh laundry basket
---
Laundry rooms are probably the last thing in the world anyone of us would think to make artful. Yet, if you manage to do just that, your house will basically achieve the status of being Pinterest-worthy all-round. 

Image adapted from: Taobao
Make even your dirty clothes look like they deserve a place in your minimalist home with a grid mesh laundry basket (from RMB49.90, ~S$11), with a criss-cross pattern to add a modish flair. Wheels are available as an add-on to push the basket around with ease, along with an inner lining to prevent smaller pieces of clothing from falling out.
As a cherry on top, make your purchases via the ShopBack app to save more with up to 10% Cashback when you check out with ShopBack during the upcoming 11.11 sale.

---
2. Round hanging mirror
---

Image credit: Taobao
Mirror mirror on the wall, who has the prettiest room of them all… Accent an otherwise ordinary-looking bedroom with a stylish mirror to instantly jazz up the space.
If you don't have room to fit a full-length standing mirror – which probably is the case for most of us – consider a sleek round mirror (from RMB64, ~S$13) to hang over your dressing table. This dijon gold design we found on Taobao goes well with most colours, and particularly white – perfect for introducing an understated hint of neo-classical glamour in your bedroom. 
---
3. Curved standing lamp
---

Image credit: Taobao
Nothing embodies the spirit of minimalism quite like this sleek curved standing lamp (RMB169 ~S$34.50), bound to be a conversation starter, and perfect for keeping your living room or reading corner both literally and figuratively lit.
The sweeping arc adds a sleek touch to any living space and on top of that, comes with adjustable light levels – from soft and dim for a romantic ambience, to brightly lit for reading.
Pro-tip: Use "北欧" meaning Nordic, to search for minimalist-type furniture on Taobao – it's a keyword that many retailers there use. 
---
4. Basic wooden clothing hanger
---
MUJI's range of Japanese furniture is the embodiment of minimalism with their highly aesthetic, yet functional oak wood pieces. While some of the brand's furniture might lie slightly out of our budgets, Taobao's certainly doesn't.

Image credit: Taobao
This wooden clothing hanger (from RMB189, ~S$39) will make a pretty and practical addition to any bedroom to help you eliminate all that clutter – a definite upgrade from piling all your half-worn clothes on that one unofficial laundry chair!
---
5. Nordic gold-rimmed marble tables
---

Pair with pastel furniture
Image credit: Taobao
If you live vicariously through tiny home tours and have an appreciation for compressible furniture, then this versatile set of Nordic gold-rimmed marble tables (RMB220-390, ~S$45-79) will be an item you'll want to mentally add to cart. Comprising two round stackable contrasting marble tables and a sleek gold base, this set can function as an expandable coffee table when more guests are around, or even a side table.
Not to mention, the chic art-deco design also brings the room one one step closer to looking like a dreamy Airbnb with Great Gatsby vibes.
---
6. Teepee solid wood hanger
---

Image credit: Taobao
There are plenty of ways to store the items we use on the daily such as denim jackets and our favourite handbags. Instead of leaving them lying around on the floor or shoved into a dank wardrobe and forgotten, hang them in style with this statement teepee-shaped solid wood hanger (RMB268 ~S$54.71).
We can't help but be drawn to the abstract rawness of the aesthetic and judging by the 5,000+ reviews on the product, we dare say it's a crowd favourite.
---
7. Multifunctional wireless home charger
---

Image credit: Taobao
Clunky, tangled wires sometimes spark all right, but they definitely don't spark joy. 
Most of us try to hide the unsightly bunch with cable ties, or keep them in boxes out of sight. Yet it's hard to hide those that we use every day, such as our phone charging cables. Go wireless, if your phone allows, with a multifunctional wireless home charger (RMB199, ~S$40) to keep that desk or bedside table neat and tidy. 
Although not the cheapest out there, this offers lightning charging, comes with an in-built night light and even has a bluetooth speaker. 
---
8. Compartmentalised light-wood vanity table
---

3-in-1 vanity with mirror, desk and storage.
Image adapted from: Taobao
Dressers are a stable in the lives of most females, but the worst thing about them is that most of them can't fit the mountain of skincare products, makeup, and accessories we've accumulated over the years. 
If you're sick of dust bunnies living among your vials of moisturiser, then this compartmentalised light-wood vanity table (from RMB1120,~S$228) will effectively help you keep your barang out of sight.

Space is scarce, and the flip-up mirror and hidden storage compartments will let you store all your brushes and jewellery in a safe spot and even use the table top of the dresser as a study table if you need to. It comes with five additional pull-out storage drawers and even a cubby hole for easy access to items you're constantly reaching for. 
---
9. Scandivanian fabric sofa
---

Image credit: Taobao
HDBs don't give us the largest of spaces to work with, so picking the right essential furnishings can go a long way to visually widen your home. This nordic-inspired fabric sofa (from RMB1880, ~S$383) on Taobao is large, spacious and best of all, has elevated legs to help make your Scandinavian-minimalist living room look bigger – lengthwise.
The design is also available in varying sizes, from compact singles to sprawling four seaters to fit every living room seating configuration.
---
BONUS: Geometric hanging wall art
---

Image credit: Taobao
Minimalism = less is more, but a blank wall is one that'll strip your home of warmth. Add some final touches to your modern-minimalist home by dressing your walls with a couple of minimalist, monochromatic art pieces.
This feminine geometric hanging wall art (from RMB19.80, ~S$4), along with more colourful variations, can be easily found on Taobao. Just be sure to check the reviews before purchasing to prevent being shocked by the quality.
---
Enjoy more Taobao savings with ShopBack this 11.11
---
Single or not, many of us are raring to go on an online shopping spree this Singles Day. And where else to splurge than the colossal marketplace of Taobao?
With the sale, many of these modern-minimalist furniture pieces and decorative items are expected to go on massive discounts. You can even maximise your savings with Cashbacks promotions if you shop smart with ShopBack.

Image adapted from: ShopBack
Shop strategically for your next haul with ShopBack's Cashback button, which offers up to 10% Cashback for most Taobao purchases – that's essentially up to $10 back for every $100 spent! And that, dear shopaholics, is plenty more dollars for you to put towards your next purchase.
Steps to earn Cashback on Taobao via ShopBack Extension:
Install for free in two clicks

Link you Taobao account

Browse on Taobao as usual + add items to cart

Be notified when your items have Cashback

Button is activated and get ready to check out
Simply download the ShopBack browser extension (Shopback for Chrome, Shopback for Firefox) and link it to your Taobao account to activate. Each time an item in your cart qualifies for Cashback, you'll get a notification. 

Image adapted from: ShopBack
Other 11:11 promotions to redeem include: 
Free international shipping

with a min. spend of RMB299 (~S$61.20) from now till 11th Nov 2020 

RMB40 (~S$8.20) off

for every RMB300 (~S$61.20) spent on Taobao shops on 11th Nov 2020

3% service fee waived

when you pay with a Singapore credit or debit card on 11th Nov 2020

RMB50 (~S$10.20) off

for every RMB100 (~S$20.30) with code 1111SBNEW* on Taobao via ShopBack, for new Taobao customers.

RMB70 off (~S$14.20)

for every RMB699 with code SB70* for existing Taobao customers



*Codes are applicable on App (iOS, Android) purchases only
Taobao may already bless us with bountiful savings, but as Singaporeans, we're not one to say no to stretching our dollar. So whether you're a proud new homeowner or someone in the midst of a move, consider these modern-minimalistic Taobao buys to give your home a swanky new look!
P.S. Also check out Shopback's 11.11 site for more promotions, Cashbacks and vouchers from over 600 brands. ShopBack is also giving away over $11,000 worth of prizes from iPhone12s to staycations when you shop their 11.11 deals!
---
This post was brought to you by ShopBack.
Cover image adapted from:Taobao, Taobao, Taobao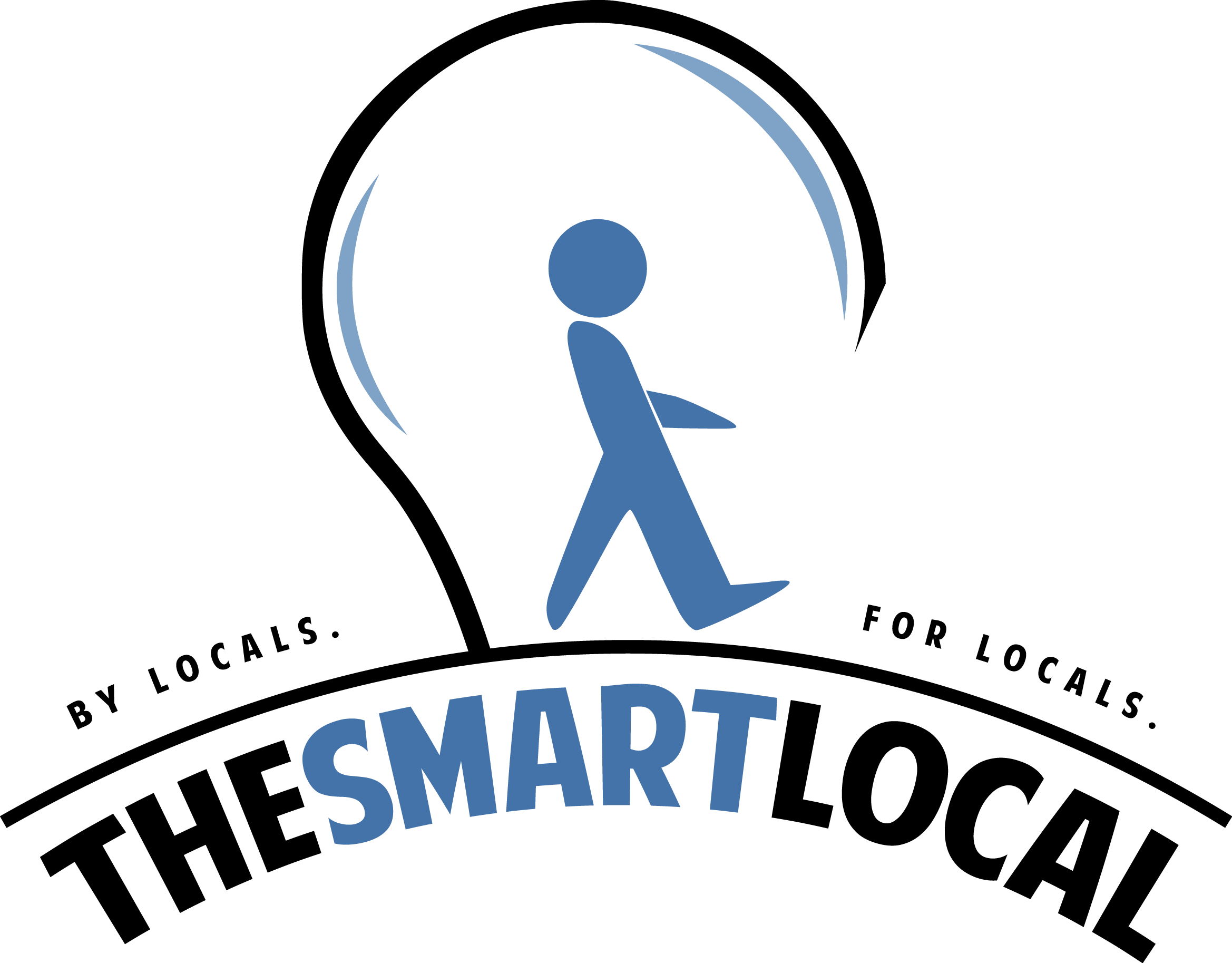 Drop us your email so you won't miss the latest news.