OLED TV in Singapore
Though often costing a pretty penny, OLED TV tech boasts the highest contrast compared to other types of TVs, and are highly sought-after entertainment gadgets in our Singapore homes. Using tiny LEDs to light each pixel, each can be turned off to produce absolute blacks and cranked up for bright ones – to produce rich, dramatic scenes that are cinema-worthy. 
This high contrast enables the most vivid visuals you can get on a TV, which you can enjoy in crisp 4K resolution to help you maximise your Netflix subscription. Though all models are available in other sizes like 48", 65" and 77", we'll focus on the HDB-optimal 55" versions of the 7 best OLED TVs in Singapore:
For a crash course on sizes, screens and resolution on TVs, check out our guide to smart TVs in Singapore.
For more articles on home entertainment:
---
1. Philips 55OLED873 – best budget OLED TV
---

Image credit: Carousell
Once costing in the tens of thousands, you can now snag an OLED TV in Singapore for a fraction of that price. Despite being the most affordable option on this list, the Philips 55OLED873 packs a solid set of modern features that make it the ideal entry-level choice for those making the upgrade to OLED.
Apart from 4K resolution and Dolby HDR10+ capabilities, you'll get to enjoy immersive action sequences with DTS HD surround sound. Though respectable, it's not quite the top-tier Dolby Vision – that boasts a higher range of colours and contrast, and Dolby Atmos that recreates complex soundscapes with pinpoint accuracy in 3D.

Image credit: Philips TV & Sound
Screen tech: Dolby HDR 10+
Audio tech: DTS HD Premium Suite
Extra features: Philips Ambilight uses LED lights on the edge of the TV to cast on-screen colours onto the wall for a more immersive experience.
Price: $1,839 (55")
Get Philips 55OLED873
---
2. LG GX OLED – best ultraslim TV
---

Image credit: @tatsunori_tsunetou
Despite containing the full array of speakers, processors and electronics, the LG GX OLED TV measures 2CM at its thickest point – about the width of your thumb. Mounting flush against a wall using an included mount, it can transform your living room into an exhibition with Art Gallery Mode to cycle through pictures when not in use.  
Despite its ultra-slim build, it supports a whole host of top-tier features, including Dolby Vision IQ. A step above the top-notch Dolby Vision format, it boosts the brightness, colour and contrast of content based on its genre and the ambient lighting conditions of the surroundings. 
It also packs Dolby Atmos audio, the pinnacle of surround sound formats known for its ability to make effects sound as if they're coming from above. 
Screen tech: Dolby Vision IQ
Audio tech: Dolby Atmos
Extra features: Google Assistant, built-in Apple TV & Disney+ streaming
Price: $3,858 (55")
Get OLED55GXPTA
---
3. Sony A9G Master – best cinematic experience
---

Image credit: @papalunch39
The Sony A9G Master represents the cream of the crop of the brand's TVs, which means you can expect extra features in addition to peak features like Dolby Vision and Dolby Atmos. For a brand behind big-screen franchises like Jumanji, Spiderman and James Bond, Sony has imbued their Master TVs with exclusive perks to boost colours, contrast and realism.
These Sony-unique perks include a Triluminos display that produces richer greens, reds and blues for rich, accurate colours in elements like skin tones. The A9G Master is also capable of AI object recognition that enhances brightness and detail of on-screen elements, and is able to upscale lower resolutions like Standard Definition 480p and High Definition 720p to 4K. 
Screen tech: Dolby Vision
Audio tech: Dolby Atmos, Acoustic Surface Audio+
Extra features: Upscaling of lower-res content to 4K
Price: $5,499
Get Sony KD-55A9G
---
4. Panasonic Viera TH-55HZ1000S – best TV to watch Netflix
---

Image credit: @k_home_y
With streaming services like Netflix and Spotify taking over our lives, it only makes sense to find a TV optimised for our entertainment needs. The Panasonic Viera TH-55HZ1000S is an ideal option that boasts essential crowning features, like Dolby Atmos audio, and support for top tier Dolby Vision IQ and most common HDR formats like HLG, HDR10 and HDR10+.
Those who exclusively use the streaming platform will appreciate the Netflix-approved power-on and app launch times and a sharp display designed for ease of use as a Netflix Recommended TV. It even sports a Filmmaker Mode and Netflix Calibrated Mode that boosts display settings at a touch, recreating the viewing experience intended by creators.
Screen tech: Dolby Vision IQ
Audio tech: Dolby Atmos
Extra features: Easy-to-use Home Screen OS
Price: $2,399
Get Panasonic TH-55HZ1000S
---
5. Sony A8G Bravia – best for powerful & clear audio
---

Image credit: Sony Design
With ultra-thin bezels that make the content seem like it's floating in space, modern TVs usually resort to rear-facing speakers to maintain that minimalist front end. To deliver powerful audio directly to your ears, Sony A8G Bravia uses Acoustic Surface Audio that uses the screen as a speaker – vibrating it to project audio that sounds like it originates from the picture itself. 
Augmenting the realistic audio are extra speakers hidden in the frame for higher frequencies and surround sound, along with subwoofers for heart-thumping bass. But if you're looking for something a little extra, the included stand can be rotated to raise the TV to accommodate an additional soundbar in front of it.

Image credit: Best Buy
Screen tech: Dolby Vision, Triluminos Display
Audio tech: Acoustic Surface Audio
Extra features: MotionFlow and CineMotion blur reduction
Price: $4,999
Get Sony KD-65A8G 
---
6. LG CX OLED – best for gaming
---

Image credit: LG
If you've set your sights on a shiny new Sony PS5, you'll need the right TV to go with it. With features you'll commonly find on gaming monitors, the LG CX OLED TV can keep up with the intense fast-paced action while providing you a big-screen experience.
Apart from 55", 65" and 77" versions, the LG CX OLED has just been announced in a more compact 48" size ideal for your bedroom-cum-gaming cave. 

The smaller 48" LG CX OLED TV is a great option for those who want a large monitor
Image credit: @xcerver
While it performs well whether you're watching sports or bingeing on movies and serials, gaming-centric features like Nvidia G-sync smooth out jerkiness in the flurry of action. You'll also enjoy the low input lag for responsive gaming, while in-game HDR brings out detail in dark scenes so you'll catch dreaded campers lurking in the shadows. 
To cap it off, AI Acoustic Tuning matches the audio to your surroundings for realistic-sounding audio, and a low blue light and flicker-free display lets you while away the hours with minimal strain on the eyes. 
Screen tech: Dolby Vision IQ
Audio tech: Dolby Atmos
Extra features: In-game HDR, 1-millisecond response time, built-in Apple TV
Price: $2,558
Get OLED55CXPTA
---
7. Philips 55OLED803 – most stylish and user-friendly TV
---

Image credit: Philips
Despite being the centrepieces of the largest spaces in our homes, TVs can look a dime a dozen with their boxy frames, glossy black screens and complicated remote controls. The Philips 55OLED803 bucks that trend with a luxurious chrome trim and mesmerising Ambilight for pleasant aesthetics all around.
With these touches, the Philips 55OLED803 makes for an attractive focal point for your living room. While you can stick to using the regular remote control that features a handy QWERTY keyboard, keep to the sleek aesthetics with the svelte Easy Remote. A built-in microphone and touch-sensitive control pad offer full, hassle-free control of the Android TV interface.

The TV comes with an extra minimalist Easy Remote that has a microphone for voice control
Image credit: it.onlinesale2020 
Screen tech: HDR Perfect
Audio tech: DTS HD Premium
Extra features: Ambilight, Easy Remote
Price: $1,950
Get Philips 55OLED803
---
Choosing the best OLED TV in Singapore
---
With prices becoming increasingly affordable, an OLED TV is for many of us in Singapore an indispensable centrepiece of our living spaces that deserve some extra investment. From console gaming to binging marathons, you'll squeeze out the maximum colour, contrast and detail from your content for a visual treat when it's time to kick back.
Check out our other articles for ideas to spruce up your home:
---
Cover image adapted from: @tatsunori_tsunetou, LG, Qanvast
The products have been ranked in terms of functions, and price from sources and reviews online.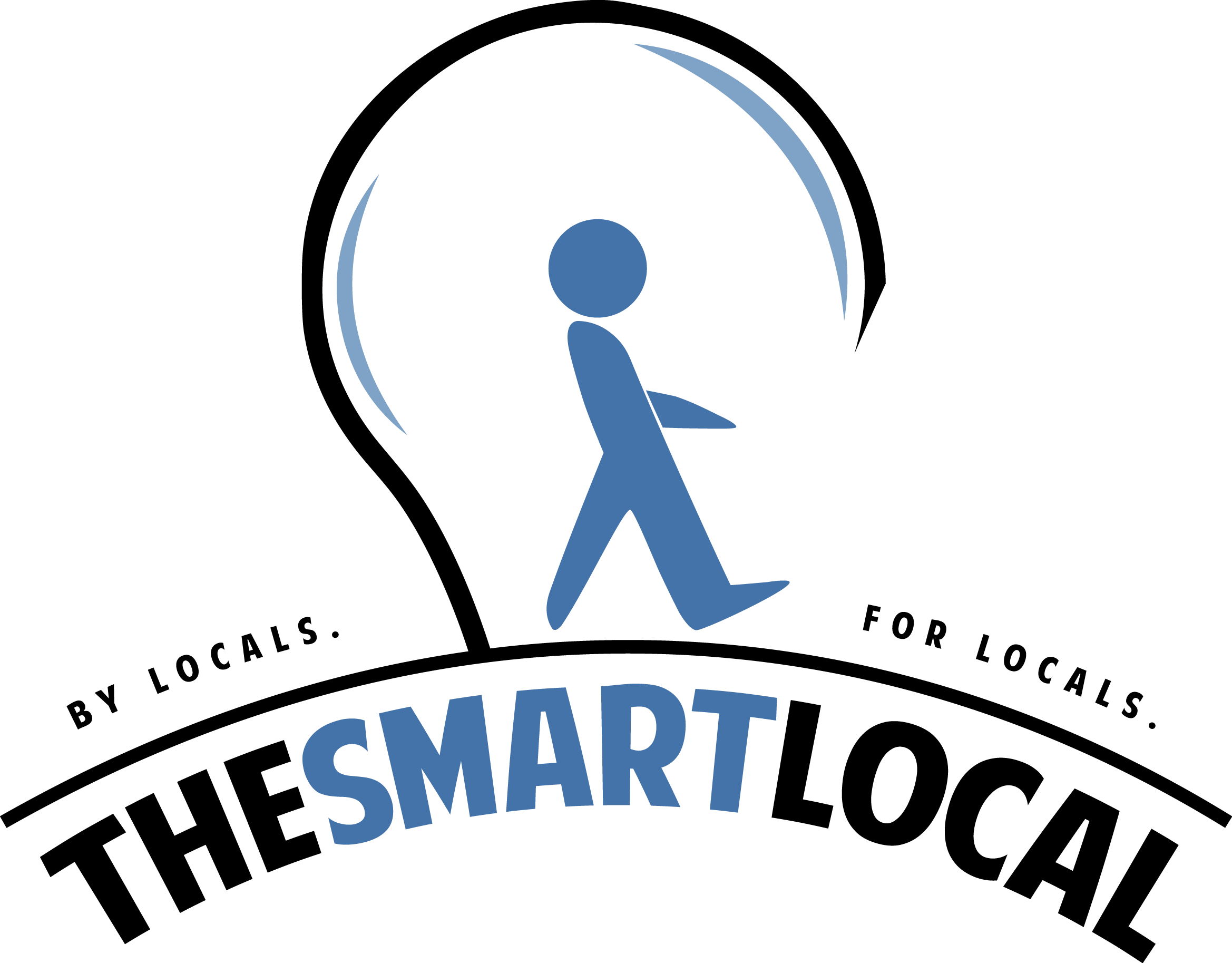 Drop us your email so you won't miss the latest news.