Home office ideas in Singapore
---
While working from home has its perks, it's important to spruce up a specific spot in your house for maximum productivity. Yet for many of us, we're typing away at a makeshift home "office", at our living rooms or dining areas- which are decent, but could very well do with a little upgrade.
Inspire your next WFH session with some of these 12 home office ideas that'll jazz up your home office space. They're sorted from low-commitment designs for those of us looking forward to returning to office soon, to inventive renovation concepts if you're looking for a more permanent spot to get productive. 
P.S No worries even if you're living in a tiny BTO or condo these take into account the constraints of a small living area as well.
---
1. Suspended laptop desk
---
Taking up just a tiny amount of space, the suspended laptop desk is perfect for those with little room to spare in their house. Without table legs to clutter up the space underneath, this gives an illusion of a cleaner and more spacious area. 

Image credit: Lady Decluttered
Pro tip: Add on a mesh iron grid ($5.94) or display pegboard ($50) to further boost storage space.

To match your wooden furniture, consider Etsy's rustic Rope & Pipe desk ($465).
Image credit: Etsy
Its unorthodox design also provides an artsy characteristic to your home – as if you've conjured up your inner interior designer and done a little bit of high-SES home styling. Little do your guests know, it's just a hack to save space.
Also consider IKEA's wall-mounted table ($59), a minimalist alternative which comes without the suspended ropes.  
---
2. Foldaway wall-mounted desk
---

Image adapted from: Pinterest, Pinterest 
Tiny home living has been a rising trend and it's led to all sorts of creative, multifaceted furniture designs popping up.
A foldaway wall-mounted desk is the perfect option for those with hardly any room to spare – closed up, it takes up a negligible amount of space. Come work hours, it can be unfolded to reveal a decently large desk area.
Folding Computer Desk-Shelf
Image adapted from: Lazada
Most wall mounted desks come complete with handy shelves within, for extra storage space. For an option that also comes with a handy built-in chalkboard, check out the folding computer desk-shelf ($222) from Lazada.
---
3. Adjustable coffee table
---

Nery's Coffee Table – with lifted desk space
Image credit: Forty Two
A living room may be a great space to chill and to watch TV, but with just a change in a single piece of furniture, you can add another layer of utility to the space. 
Particularly for those with a crammed home, consider an adjustable coffee table that can be converted into a study desk. Nery's Coffee Table (from $159) offers a compact option, complete with pull out drawers room for extra storage, while Isaiah Coffee Table (from $568) provides a larger desk space to sprawl all your work essentials out on.

Nery's Coffee Table – folded down
Image credit: Forty Two
Prop a chair next to the adjustable desk and you'll have the flexibility of using it as a productive space to get work done. Fold the desk back down and you'll have a clean living space once again – simply conceal your gadgets and cables under the desk!
---
4. Modular study desk
---

Image credit: Urban Mood
Most of us have an eye for design that extends only to making posters on Microsoft Paint – personally, I wouldn't trust myself to DIY a study room from scratch either. But when your "study room" comes as a set complete with shelves and desk space combined in a pretty package, you won't have to worry as much about nitty gritty DIY home design.

Image credit: Urban Mood
With its unique hinged design, the BRYAN Modern Modular Shelf & Study Table ($160) is a versatile option that lets you fit the desk against odd-angled corners at home. Otherwise, arrange it flat against the wall for a workspace with a built-in look, or angle the shelf at 90º for some extra privacy. 
---
5. Corner nook desk
---

Image credit: Shanty 2 Chic
The corners of our rooms often have untapped potential, which you can unleash with the right room layout. 
Make the best out of the unused corners of your room with a right angled, or L-shaped desk for a cosy study area, which the corner space will fit like a glove. IKEA's Bekant Corner Desk ($399) will complement the rest of an IKEA-furnished home, while My Seat's L-shaped solid wood table ($189) will go dandy with other wood furniture.
For a little more room to add your files and books, add on detachable floating corner shelves ($41) above the desk.
---
6. Sunny balcony workstation
---

Image credit: @studiomyte
We've all dreamt of an office with a view – so if you have a balcony at home, why not convert it to just that? 
Filled with plenty of natural light, balconies are one of the greatest spots in our homes to get work done. In fact, research has shown that getting exposed to natural light improves productivity, and taking breaks by looking at nature can relieve eye strain. Not to mention, you get a view better than a pretty desktop wallpaper each time you get to work. + 10 points for motivation. 

Image adapted from: Shopee
If a full-sized table won't fit, try this balcony hanging table ($147) from Shopee, which is just large enough to fit a laptop and a cuppa.
Read our article on small balcony ideas for more inspiration.
---
7. Hidden office-in-a-wardrobe
---

Image credit: Recommend
We may have many secrets hidden in our closets, but probably none yet as cool as a hidden wardrobe office. Think a superhero's den – but 100x more practical in this real world.
The best part? Those with a perpetually messy desk can easily hide the messy abomination of a workspace away from guests, just by closing your wardrobe doors. 
 "You have such a minimalist home," they'd say, and may they never find out the truth.

Image credit: Ryan Pavlovich
Pro tip: Instead of fitting in a regular desk that may look clunky and out of place in a wardrobe, equip the space with wall mounted tables ($16.34) and IKEA wall shelves ($11.80) for a neater layout.
---
8. Cosy storeroom office 
---

Image credit: HomeCantUK
Our store room is, in essence, the Pluto of the HDB world. It's tiny, out of sight, and we often forget it's around. With enough organising and decluttering though, the space can be turned into a cosy private office room. 
Admittedly it's not feasible for all households, especially those with lots of clutter. But if you've been diligently getting rid of all things that don't spark joy, this is certainly a viable option to explore, to expand your living space one room larger.
To free up space at home, also check out our articles on storage tips to conceal clutter and storage spaces in Singapore.
---
9. Indented office in a wall
---

Image credit: Futurist Architecture
A proper study room doesn't necessarily need a whole lot of space – in this case, a small strip of wall would do to create an indented office, in a nook of your home. Opt for a Scandinavian or minimalist style design to keep the open area looking neat and tidy.
To achieve something similar without renovation, check out our list of home styling services. 
---
10. Dual-concept study area
---

Image credit: Home And Decor
Two is better than one – at least, according to Boys Like Girls and Taylor Swift. 
It always feels much better when you have company while working, so mug alongside another family member or your boo with a dual-concept study area. On top of having company, you'll also be saving space in your home by combining 2 study room spaces into one area. 

It's also a good setup for kids to study together!
Image credit: Houzz
---
11. 2-in-1 workspace and bedroom 
---

Image credit: Victoria Borodinova
For those lucky enough to have a loft space, make your lofty career dreams come true by turning your room into one that's out of a Pinterest mood board. Designs like this 2-in-1 workspace and bedroom are great for homes such as condominiums with high ceilings, but limited square foot space. 
Amp up the whimsical factor with a hit of fairy lights and an aesthetically pleasing Pantone colour scheme.

Image credit: Urban Mood
HDB dwellers can alternatively check out loft bed frames such as IKEA's Stora frame ($399), and Urban Mood's sleek Haven Loft Bed ($1,280). Underneath, fit in a minimalist IKEA desk from $79.
---
12. Living room-to-office open concept style
---

An open concept 5-room BTO in Tampines
Image credit: The Interior Lab
For your next home, an open-concept home office is one way to make your office feel larger than it actually is. Even a little study room set in a nook of your home wouldn't feel crammed with you're facing the rest of the home instead of a solid wall. 
Opt for a glass partition for a little bit of a sound barrier – so no one in the house has to unwittingly listen to your long online meetings!
Check out guides on how you can get a home makeover under $25,000, or open-concept 4-room resale HDB remodelling done under $45,000.
---
Home office inspirations in Singapore 
---
Whether for the long or short term, you've now seen a variety of home office inspirations for what your home could look like. 
Keep the upgrade simple with clever designs like modular study desk or give your study room a complete makeover with creative designs like the hidden office-in-a-wardrobe. Either way, you're bound to end up inspired with a new workspace for more productive study or WFH sessions!
For more home inspiration, check out:
---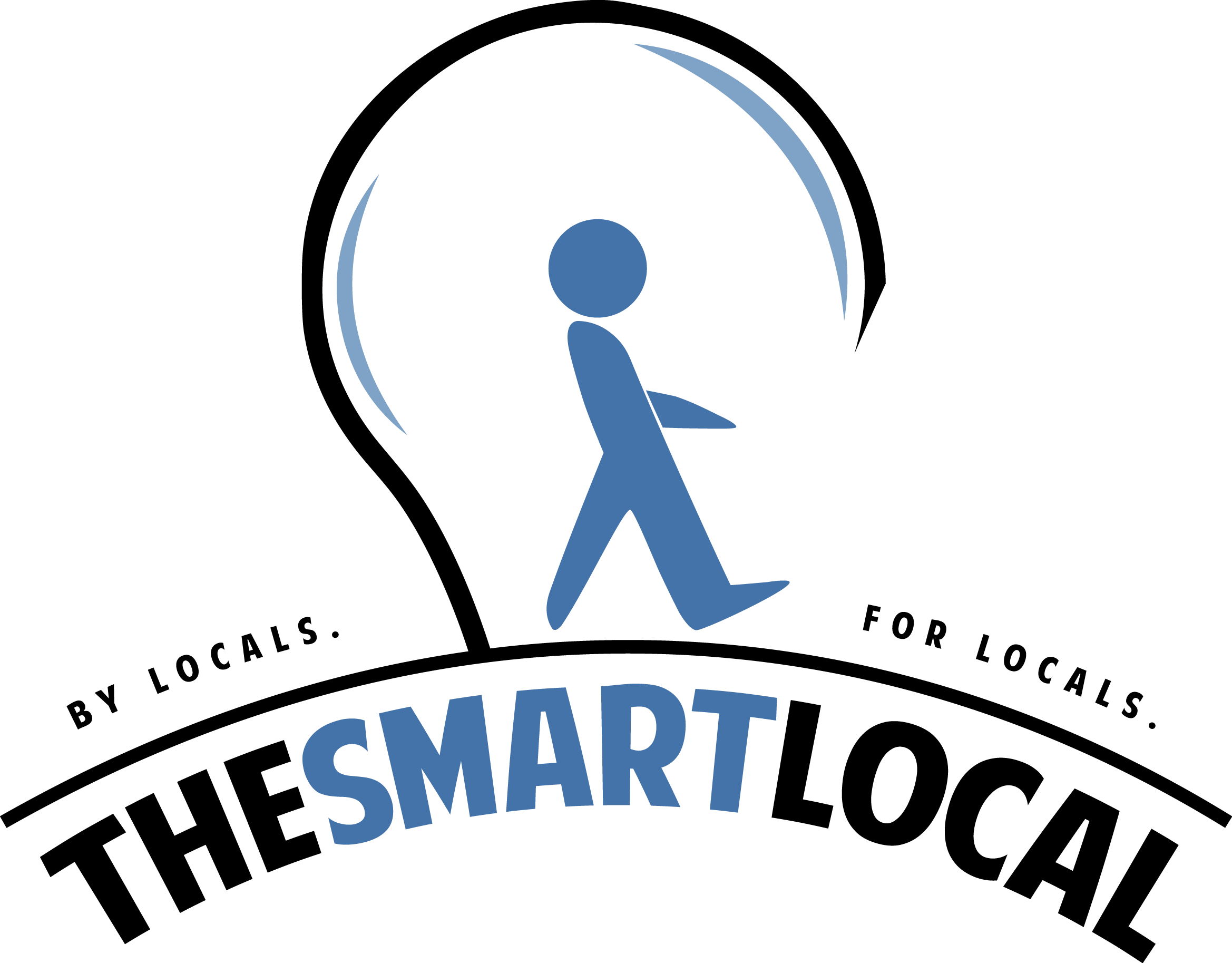 Drop us your email so you won't miss the latest news.