Apple Watch Singapore 2020
---
Smartwatches have come a long way. Bulky wrist-bound gadgets for notifications and step tracking just a few years ago, they're now sleek, full-fledged health and fitness devices that you can wear day and night.
Launched in September 2020, the Apple Watch Series 6 packs a whole array of sensors that help cover heart health, hearing, cycle tracking and navigation. It's joined by the new Apple Watch SE and older Apple Watch Series 3, so there's an option for every budget.
Check out our other articles on Apple guides, hacks and tips:
---
Which Apple Watch should you buy in 2020?
---
The Series 6 in the new Blue Aluminium case
The Apple Watch Series 6 ($599) and SE ($419) are the brand's latest smartwatches. Officially, 2019's Series 5 has been replaced by the Series 6 – but it's available discounted online at $549. For a budget option of the Series 6, snag the entry-level 2017 Series 3 at just $299.
For a quick price and feature comparison:
---
Apple Watch Series 3 ($299) – most affordable with solid fitness tracking features
---

The Apple Watch Series 3 has a smaller screen than the other watches, but still offers comprehensive smartwatch features.
Image credit: @gianprosdocimo
Despite being three years old and the most affordable of the bunch, the Apple Watch Series 3 still offers solid fitness tracking capabilities at half the price of the Series 6. 
As expected, you'll get notifications on your wrist, but you can also answer calls and reply text messages. You'll also get convenient, underrated features like instantly unlocking your MacBook and using it as a remote for your iPhone camera.

The Breathe app uses haptic vibrations and a calming animation to lead you through deep breathing exercises, all while tracking your heart rate.
At its price, the Series 3 offers a whole host of activity tracking features that work with common sports like runs, cycles and swims, but also with yoga, hiking and High Intensity Interval Training (HIIT). It also offers sleep and menstrual cycle tracking along with a Breathe app to help you destress.
Pros: Has most functions & fitness tracking features.
Cons: Display is 30% smaller than SE & Series 3, no Cellular model.
Get the Apple Watch Series 3
---
Apple Watch SE ($419) – powerful navigation & safety features for kids and elderly
---

You can activate Schooltime on the Apple Watch SE so your child doesn't get distracted in class
Image credit: Apple
For a level-up from the Series 3, the new Apple Watch SE offers a display that's larger by 30% so you can enjoy the full variety of attractive watch faces that maximise the space with designs and information. 
From the sleek Rolex-like GMT face to the practical Infograph Modular that has 6 extra spots for information like weather and activity in addition to the time, you can even customise your own Memoji watch face for an extra dose of cuteness.
With the Apple Watch SE, you can also get the new Memoji watch face that reacts to taps with adorable facial expressions.
At a more affordable price point, the SE also comes in a cellular model that makes it ideal for kids and elderly folks who might not have an iPhone. Activate it with your own iPhone via Family Setup, and stay notified if they're not home when they're supposed to be, or if the device detects a fall.
Parents can even set limits on who can contact their children and what they can do with their device during class time. 
Pros: 30% cheaper than Series 6, has a Cellular model ideal for keeping elderly and children safe.
Cons: Mainly the lack of always-on display, means you need to lift your wrist to check time.
Get the Apple Watch SE
---
Apple Watch Series 6 ($599) – advanced health features with always-on display
---

The new Blood Oxygen app measures lung health with colour and infrared LED sensors 
For most, the main reason to get the Apple Watch Series 6 ($599) over its more affordable alternatives is the large Always On Display. You'll be able to sneakily glance down to check the time in a meeting, instead of having to ostentatiously lift your wrist up to trigger the motion-activated display. 
It also contains the full list of the latest and greatest features Apple has somehow managed to fit into such a compact device. From Blood Oxygen monitoring to electrocardiogram (ECG) readings for health, you'll also get sleep, noise and menstrual cycle tracking 
Pros: Super comprehensive health and navigation features
Cons: Not an overwhelming amount of upgrades compared to Series 5    
Get the Apple Watch Series 6
---
Series 6 vs Series 5 – should you upgrade?
---
The new GMT face on watchOS 7 lets you easily track a separate time zone
Though you can save $50 by opting for the older Apple Watch Series 5 ($549), the Always On Display on the Series 6 gets 2.5x brighter for better legibility under direct sunlight. You'll also get a new Blood Oxygen app that can detect lung health, along with an Always-On Altimeter that helps with navigation and fitness tracking for hikers and adventurers.
For the outdoorsy, these features might be worth shelling an extra $50 for, but existing users of the Series 5 don't have to FOMO since the features and build of the device is the same otherwise.
The Apple Watch Series 5 
Get the Apple Watch Series 5
---
Bonus: Offset $380 from your purchase by keeping fit
---

Image credit: Apple
We all remember the snaking queues each year as Singaporeans clamoured for fitness trackers to score vouchers during the annual National Steps Challenge. This time, the Health Promotion Board (HPB) has roped in Apple to create LumiHealth, a gamified app that lets you score points by keeping active regularly.
In addition to clocking your steps, other activities like swimming and yoga will also help you achieve personalised goals set based on gender, age and weight. By building healthy habits like completing breathing exercises and improving your diet, you'll help your friendly intergalactic explorer return home – and stand to redeem up to $380 in e-vouchers over 2 years.
Download the LumiHealth app for iOS
---
Get the Apple Watch Series 6 and SE in Singapore
---
Whether you're a life-long watch enthusiast or last wore one in primary school because it was cool, the 2020 Apple Watch lineup packs a whole host of health, fitness and productivity features that will earn its place on your wrist. 
With a variety of devices for each budget and lifestyle, get started tracking your calories and sleep hours – you might even bag $380 worth of rewards!
Check out our other technology guides: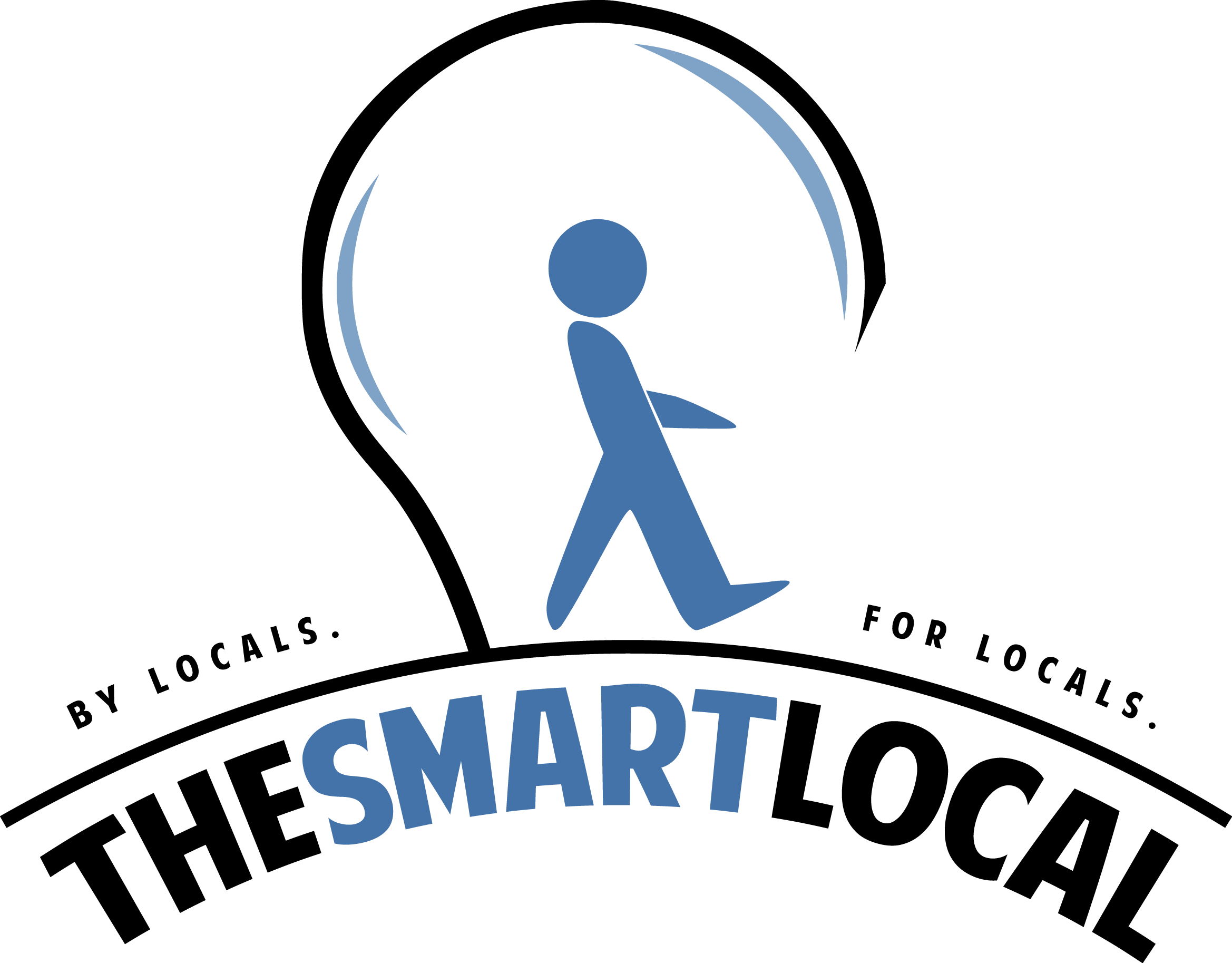 Drop us your email so you won't miss the latest news.