Smart lighting in Singapore
---
Smart lighting can be practical and convenient, but we can't deny how plain cool it is to be able to command the lights in our homes to turn on and off. The good news is that playing god doesn't have to cost a bomb, and you don't need a wealth of technical knowledge to get started.
From Google Home and power savings to the best smart lighting brands in Singapore, here are 6 things about smart lighting to consider before you get started on your smart home journey.
Check out our other articles on improving your home in Singapore:
---
1. Is smart lighting worth it?
---
With added intelligent features, it's not surprising that smart bulbs cost more than regular light bulbs. But even in the long term, smart bulbs require a constant WiFi connection to receive your commands which consumes more electricity – compared to regular bulbs that don't draw power at all when switched off.
But when you're curled up in bed after a long day at work, you're going to be thankful that you can turn off the lights without having to lift a finger. Though its main advantage might be convenience, they don't stop there. 

Image credit: Philips Hue
Paired with motion sensors, smart lights provide safety for children and the elderly in the dark; scheduled on/off timers mimic your presence at home to also enhance security when you're away. And when you're home, these same timers dim the lights to help you wind down at night, and brighten to wake you gently in the morning.
These advantages of home automation are best accessed via smart home apps like Apple Home (iOS, preinstalled), which is ideal for Apple users, and Google Home (iOS | Android) to pair with Home and Nest smart speakers. 
But for those looking beyond smart lighting and into smart vacuums and smart locks, the Samsung SmartThings app (iOS | Android) gives you fine control over all your smart devices. For enthusiasts, IFTTT (If This Then That) (iOS | Android) lets you get creative with different smart lights and devices from various brands.
---
2. How does smart lighting work?
---

Image credit: HomeServe
Like other smart home gadgets, smart light bulbs ($25-$75) are just regular appliances with antennas so they can stay connected to a network. Smart bulbs can then receive instructions over a wireless network to power on and off, or even change its brightness and colour. 
Though often cheaper, smart bulbs that directly link to the internet like Xiaomi Yeelight and TP-Link Kasa are best used in small amounts. Each individual bulb has a separate connection with your home network which means using too many can slow your WiFi down.

Image credit: Signify
But for those upgrading a bigger space like a 5-room flat tip to toe with smart lighting, options like Philips Hue and Ikea's fixtures use a smart hub to create a separate network for the bulbs, reducing the strain on your home WiFi. 
If you already have a regular lighting system in place at home, you might want to consider installing smart switches (around $50-100) instead. Smart switches act as a "bridge" between regular bulbs and a smart home system, allowing you to operate the switches remotely like how you would a smart bulb. 
This means you'll only have to replace a single bank of switches for each room when upgrading, instead of a whole bunch of bulbs from around the house.
---
3. Do I need Google Home?
---

The Google Home speaker
Image credit: Giphy
As your smart home grows, it's inevitable that you'll amass devices from different manufacturers. From lights, locks, TV and air conditioning – a smart assistant lets you control all your devices with just your voice. In Singapore, it's a toss-up between Siri and Google Assistant, though Google is the only one offering smart speakers with local support now. 
Google Home (also called Google Nest) smart speakers constantly listen out for your voice, activating Google Assistant to process your commands when you start them with "OK, Google" or "Hey, Google". By adding your smart devices to your Google Home mobile app, you'll be able to control them all without having to pick up your phone. 

The Google Home Mini, now called the Nest Mini.
Image credit: benceboros
From the basic Google Nest Mini ($79) to the Google Nest Hub smart display ($129) that functions as a smart photo frame, Google Home speakers also make for an affordable home speaker system. But if you're willing to splurge for extra audio quality, you can consider third-party options like the Sonos One ($329) that offers Google Assistant voice controls too.
---
4. How do I choose smart bulbs?
---

Image credit: haus_automation
Smart bulbs mount into the same sockets as regular ones – you'll just have to make sure their socket codes match (e.g. GU10, E26) when choosing lighting fixtures. But even if you've picked one that fits into your lamp sockets, note that smart bulbs are generally larger and might not fit some lampshades and covers – so measure away! 
For every existing lighting option out there, there's a smart version of it, from spotlights and bulbs for work, to light strips and ambient lighting panels for play. You can pick dimmable fixtures with adjustable colour temperatures to maximise productivity for your workspace. But if you're all about the ambient RGB mood lighting, multi-coloured bulbs will cost a little extra.
---
5. How do I install smart lighting?
---

You can also get smart lighting options like the Philips Hue Play ($99) that sync with your gaming rig or TV
Image credit: Ian Ling

For those dabbling with a few smart lighting fixtures, WiFi bulbs which directly connect to the internet are the simplest. You'll need the manufacturer's app on your smartphone to set it up on your home WiFi network. Once done, it should also automatically appear on your Apple Home or Google Home apps, where you can assign it a name and a room.
Smart hubs like Philips Hue are also relatively easy to set up and require just a few additional steps to pair the hub to your router, before adding bulbs and other smart devices to the smart hub. If you're using a whole host of smart home devices, do-it-all third-party smart hubs like the Samsung SmartThings hub can help you consolidate and control your settings in one place. 
But when it comes to smart switches, it is best to get an experienced electrician to safely replace your bank of switches, though DIY installations are possible if you take precautions. 
---
6. What are the best smart lighting products in Singapore?
---

Image credit: cloudlynx
No matter the type of smart lighting system you want, or whether you're gearing up for a DIY adventure or hiring a professional, it pays to know the best smart lighting products in Singapore to fit your needs.
---
1. IKEA TRÅDFRI – pre-paired smart lights with remotes for easy setup
---

Image credit: IKEA
A relatively new product series, the IKEA TRÅDFRI comes in bundles complete with smart dimmers and remote control kits (from $14.90). These are factory-paired and can be used without any apps, hubs or finicky setup. You'll also get to pick from their range of colour temperature-adjustable bulbs (from $7.90) and lightstrips ($39.90).

The IKEA TRÅDFRI Gateway lets you control your lights via IKEA Home mobile app and Google Home devices
Image credit: IKEA
But for more complicated lighting setups and app controls, you can add the TRÅDFRI Gateway ($49.90) smart hub to your lighting system. The IKEA Home mobile app (iOS | Android) lets you control the lights remotely, and also through Google Assistant. You can get the TRADFRI Gateway bundled with bulbs (from $89) to help you save on your smart lighting setup.
---
2. Philips Hue – good quality and extensive range at a premium
---

The Philips Hue Play projects a light show on the wall behind your screen in sync with the content on it
Image credit: GIPHY
By far the most recognisable name when it comes to smart lighting, Philips Hue offers a wide variety of light fixtures. From bulbs (from $32.83) to lightstrips ($96.75), Philips Hue also offers the Hue Play ($156.75) and Hue Go ($115), a portable ambient smart light.

Your Philips Hue smart lighting journey begins with the Hue Bridge
Image credit: @icon_click
Like the IKEA TRADFRI, Philips Hue also requires a smart hub to function. At $70, The Hue Bridge is made more worthwhile the more bulbs you have. Again, you'll also make some serious savings when purchasing a starter kit – like this bundle of 4 colour bulbs and a Hue Bridge going at $321.30 (U.P. $370).
---
3. Xiaomi Yeelight – best for standalone fixtures and accessories
---

In addition to bulbs and lightstrips, Xiaomi also carries standalone bedside and table lamps.
Image credit: Amazon
For those who aren't keen on setting up a smart hub, Xiaomi Yeelight is your best bet when it comes to affordably-priced smart lighting fixtures. WiFi-connected multicoloured bulbs start at $34.90, and to light your workspace, a colour temperature-adjustable one costs just $24.90.
Also available are full-sized fixtures like ceiling lights ($80) and bedside lamps ($78) that let you conveniently create an aesthetic smart lighting setup. While the Xiaomi Yeelight series is great for standalone WiFi-connected fixtures, the newer Yeelight Mesh series offers bulbs (from $22.90) and smart hubs ($57.90) for a larger-scale smart home system.
---
4. TP-Link Kasa – for bulbs that change colour throughout the day
---

Image credit: @nelsonkrx
Known for being one of the top WiFi router manufacturers in the world, TP-Link Kasa serves up an affordable range of light bulbs (from $29), smart plugs (from $18.50), and home CCTV cameras (from $29). Without the need for a smart hub, Kasa bulbs are easy to install and set up, and are certified to reduce energy consumption when compared to regular bulbs.
What's more, you can set timers within the app to tweak colour temperatures throughout the day, so you can start the day with refreshing, cool light, and end it with soothing, warm tones. 
---
5. Aztech Kyla – for user-friendly smart switches
---

Kyla's range of sensors and switches makes it easy to program smart home routines
Image credit: Kyla by Aztech
For those with a fully-furnished home, smart switches can be an easier and more cost-effective way to inject some high-tech smarts in your humble abode. 
To help you accomplish this, Kyla by Aztech has simple, touch-sensitive smart switches from $49 that can also be operated via an app (iOS | Android). This lets you set home automation routines for your existing appliances and fixtures. 
---
Smart lighting in Singapore
---
While we all dream of achieving Tony Stark-levels of home automation, smart lighting is the best way to take your first steps in your smart home journey. This guide to setting up a smart lighting system in Singapore will definitely help you narrow down the products, accessories and installation choices.
For more articles on the top appliances for your home:
---
Cover image credit:HomeServe , @gurucaleb
The products have been listed in terms of features and prices from sources and reviews online.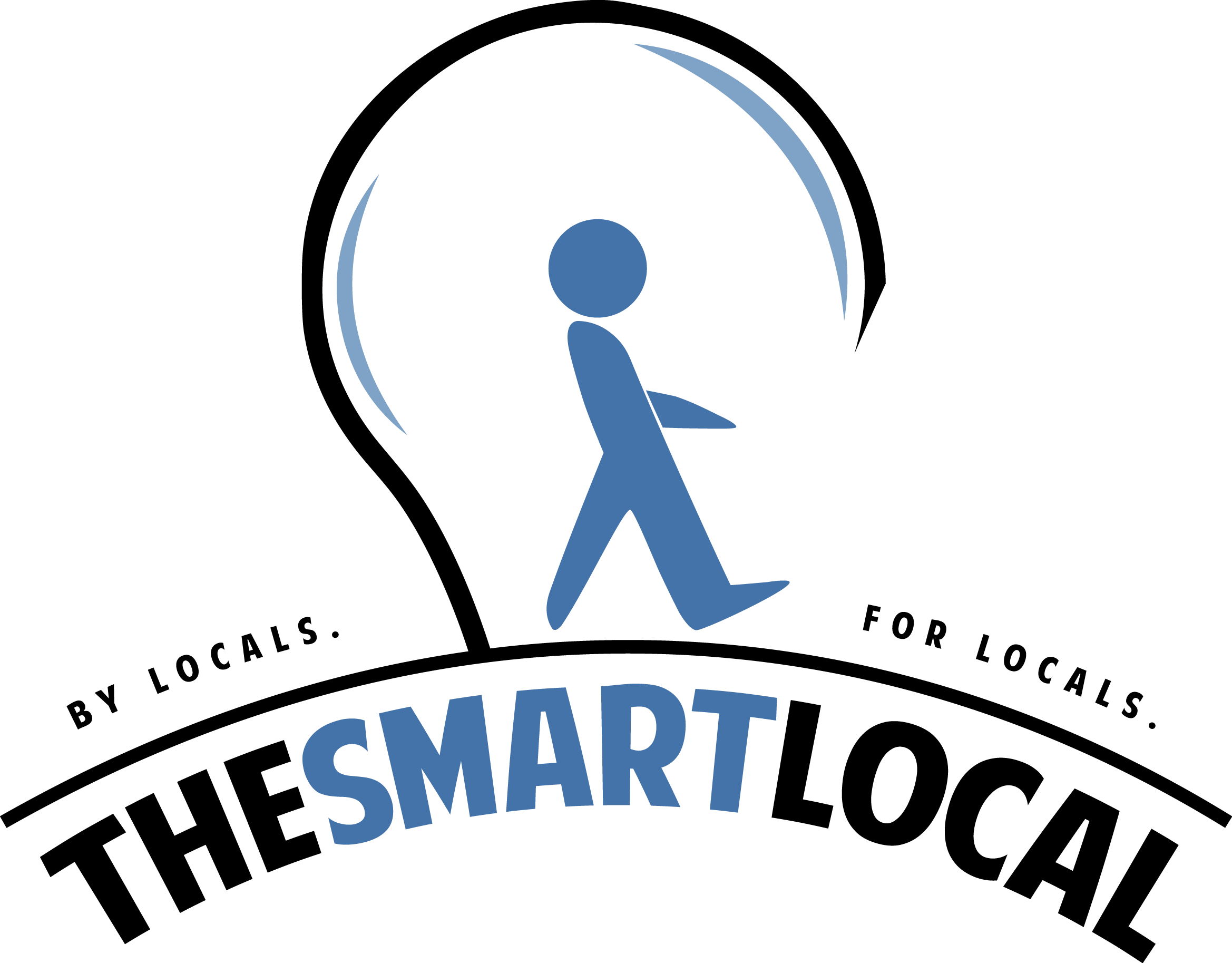 Drop us your email so you won't miss the latest news.