Foldable study tables
---
Working from home (WFH) has become a norm for many of us here in Singapore, and if there's one sure item that can boost productivity, it's a good workspace in our homes. That includes a reliable desk: a must-have not just for working folk, but also for students and kiddos alike. 
If you're looking for handy desks that are both portable and compact, check out these 9 best foldable study tables in Singapore. They will give you a comfortable place to be productive while saving space at home. 
Check out our other articles on WFH gadgets and essentials:
---
1. OEM Adjustable Folding Table – adjustable legs for multiple uses
---

Image credit: Global Phoenix
If you're suffering from a perpetually sore neck and strained back, studies have shown that varying your posture throughout the day helps to relieve pains and aches. 
While you can opt for top-of-the-line standing desks, the OEM Adjustable Folding Desk Table is an affordable way to lift and angle your laptop to various heights to switch up your posture regularly. With this, you can start your day standing at your desk and end it lounged in bed all ready for a Netflix binge.
Price: $23.51
Get it here.
---
2. Jingchuang.sg Lazy Table – kid-friendly with cup & iPad holder
---

Image credit: Shopee
Parents know how challenging it can be to get a young child to sit still for more than 5 minutes. Plus, sitting at the big "grown-up" table isn't always the most comfortable for them. The next best thing is to get them their own mini tables they can work at. 
Well, this foldable table is great for the tech-savvy young'uns as it comes with an iPad holder for precious 15 minute breaks, plus a cup holder to avoid spills. They also come in pleasant, pastel colours like pink and blue so they'll never be considered boring by picky children. 
Price: $12.87 
Get it here.
---
3. Homlly Breakfast & Laptop Table – Muji style with space for laptops
---

Image credit: Shopee
For a more grown-up look, the Homlly Breakfast Foldable Laptop Table trades pastels for a zen-like pine design that'll match any Muji-themed interior. With rounded, padded edges, the comfortable tabletop accommodates a 13-inch laptop and mouse pad with space to spare.
Price: $16.90
Get it here.
---
4. Ology foldable table – sturdy study area with no assembly needed
---

Image credit: Shopee
While smaller tables might be a perfect fit for the younger ones, older kids require a little more space for worksheets and textbooks. The simple Ology Foldable Table gives a sturdy place for mugging sessions without requiring finicky assembly. After spending hours buried in books, you can just quickly fold it and tuck it away to make room for play.
Plus, since it's light and compact, you can easily move it around the house for a change of scenery or to make the most of sunlight for maximum productivity.
Price: $38.80
Get it here.
---
5. Multi-functional table – Doubles up as a dining table
---

Image credit: Shopee
For those who like having study buddies, a bigger foldable table will let spouses and siblings keep each other company – just like in a cafe or library. Most importantly, you'll also get to kope each other's snacks!
The ample seating space also makes this folding table an ideal place for tuition classes and coaching sessions at home, doubling as a dining table for small families after hours.
Price: $37.80
Get it here.
---
6. Xiaomi Jazy – minimalist and lightweight
---

Image credit: Shopee
You might know Xiaomi for their range of electronic gadgets, but the Xiaomi Jazy is a sleek foldable table with nifty features to suit your various needs.
The top edge houses a slot for your tablet or smartphone, letting you keep a tab on notifications or tune into a video during work. Finicky charging wires can be routed through the cable cutout to prevent accidental snags and clutter. Built-in pen holders keep writing tools close for you to scribble notes on the fly.
Price: $19.90
Get it here.
---
7. Space-saving foldable wall table – for those with little floor space
---

Image credit: Shopee
If you want something a little more permanent but still want to save space, here's a solution not many of us think about – foldable wall tables. Simply install this onto your wall and prop it up when you need a makeshift desk for the day. 
It comes in a variety of wood-like finishes as well as classic black to match a variety of design aesthetics for different rooms.
Price: $32.90
Get it here.
---
8. Xgear H90 Foldable Bed Study Table – high-quality with large surface
---

Image credit: Shopee
While many can get by with just a laptop and mouse, some jobs require you to deal with stacks of documents. For a bigger workspace that is still easy to store away, the Xgear H90 bed table has ample room for all your gadgets and tools.
It's large enough to double up as a compact coffee table and its ski-like legs provide enough stability to also serve breakfast in bed.
Price: $39.90
Get it here.
---
Bonus: Standing, movable desk
---

Image credit: ebay
Standing desks are great for those who can't bear to sit for hours on end.If that sounds like you, here's a standing desk you can get at an affordable price. 
The height of the table is adjustable and its platforms can be tilted, letting you easily tweak it to your preferred working position. It even has wheels so you can cart it around the house if you prefer to work in front of the TV or from the comfort of your mattress.
Price: $43.39
Get it here.
---
Space-saving foldable study tables
---
Using your mahjong table or ironing board can be a short-term solution for those of you working at home without a proper desk. But with your own study table, you wouldn't have to worry about your workspace being requisitioned for your family members' nightly mahjong sessions.
From kid-friendly foldable study tables to ones that can double up as dining tables, there's a space-saving solution perfect for you.
For more storage hacks: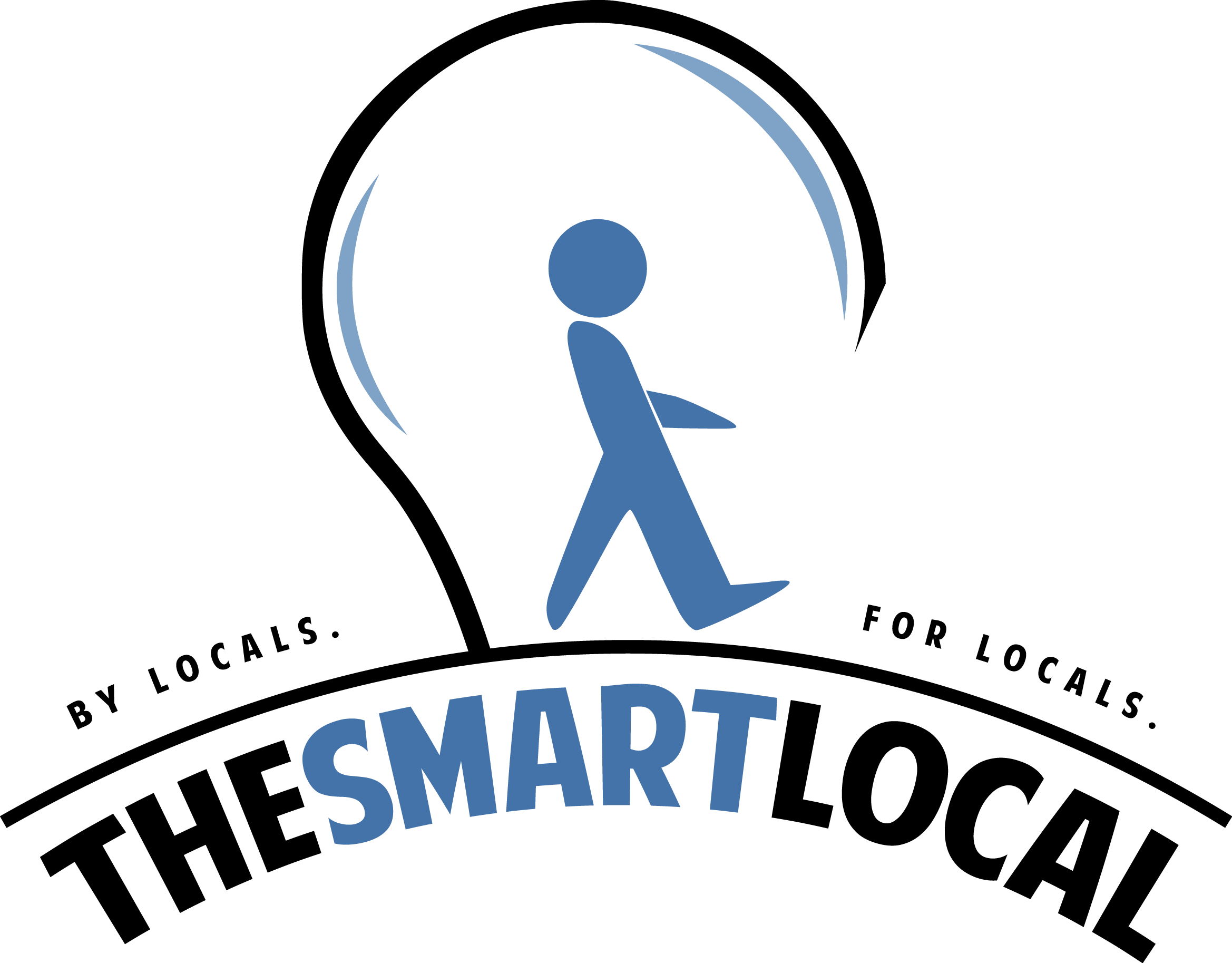 Drop us your email so you won't miss the latest news.