Space-saving furniture from ezbuy
---

Space-saving furniture
Image adapted from: ezbuy, ezbuy
A majority of us in land-scarce Singapore live in small HDB flats, and these have only gotten tinier over time. Compare the usable floor space of your parents' 4-room flats to that of today's 5-room BTOs – they're almost the same size.
When faced with the inevitable, we gotta work with what we have. Other than incorporating cleverly designed fixtures during the renovation stage, you can also make your teeny tiny apartment look more spacious with the right space-saving furniture and smart storage items.
They don't have to cost a bomb either, for you can get them from online shopping platform ezbuy at super affordable prices.
Check out our other similar articles here:
---
1. Shoe cupboard space maximiser ($5.80)
---

Image credit: ezbuy
Some of us are crazy shoe ladies with an ever-growing collection of footwear – and little space to keep them. Use a shoe cupboard space maximiser ($5.80), which allows you to store double the quantity of shoes in the same amount of space through simple stacking.

Image credit: ezbuy
These are wide enough for chunky sneakers, and you won't have to worry about the soles of your shoes dirtying your other prized pieces.
Get it here.
---
2. Vertical corner shelf with towel rack for bathrooms (from $16.50)
---

Image credit: ezbuy
When there's limited space on the ground, the only way to go is up. Maximise the area in your bathroom with a corner shelf (from $16.50) that's designed specially to fit into those 90-degree crannies that would otherwise be wasted space. The vertical design allows you to stack multiple bath products, while taking up the same negligible amount of floor or table space.
It even comes with a towel rack so you don't have to install a separate one, or resort to hanging your towel on the doorknob – which holds more germs than we realise.

Image credit: ezbuy
The rods that come with the shelf are adjustable, so you can choose to put them on the sink or on the floor in your shower cubicle.
Get it here.
---
3. Pegboard ($4.10)
---

Image credit: ezbuy
Free up drawer space – or do away with drawers altogether – by using a pegboard to hold your stationery and tiny knick-knacks. These come in beige, white, and light grey for $4.10 per set – a great bargain considering IKEA's is close to $40.

Image credit: ezbuy
Pegs and shelving boards are provided, but you can also get creative and use your own hooks. You don't have to use up all the units either – separate them into single squares if you have minimal items to store.

Image credit: ezbuy
Get it here.
---
4. Crevice rack (from $11)
---

Image credit: ezbuy
You know those tiny slivers of space between your furniture and wall, or between 2 appliances like your fridge and washing machine? Yup, you can make something out of those too – if you have a crevice rack (from $11), that is.

Image credit: ezbuy
Slim and easily retrieved thanks to their wheels, these are designed specifically to fit into those tight corners. Use them to store condiments in the kitchen, cleaning supplies in the bathroom, or as a bedside rack for your phone, keys, and charger – the possibilities are endless.
Get it here.
---
5. Foldable dining table (from $49.50)
---

Image adapted from: ezbuy
This foldable table (from $49.50) is perfect for couples and small families who have no need to invest in a gigantic dining table, but still want enough seating space to host guests for a home-cooked meal. The amazing thing about this is that it can be reduced to a mere shelf when it's not in use!

Image adapted from: ezbuy
The table is structured such that there's a cabinet incorporated into its base, where you can store condiments, sauces, and wine for easy access. You can also just flip up one side of the table if it's just a cosy meal for two.

Image adapted from: ezbuy
These come in a variety of finishes such as light wood, sleek marble patterns, or a combination of both.
Get it here.
---
6. Magnetic storage caddy with kitchen roll holder (from $12.50)
---

Image credit: ezbuy
You've got kitchen roll, rolls of tin foil, canisters of chips, and tea tins…and before you know it, your kitchen countertop is cluttered to the max, with limited space for food preparation. Clear up some space by attaching a magnetic storage caddy (from $12.50) to your fridge or washing machine – it comes with multiple tiers of racks, and rungs that you can use to slot your tubes of cling wrap or kitchen towels.

Image credit: ezbuy
It's even strong enough to hold a couple of 1-litre drink bottles! Simply clip them to bottle holders or tie raffia string around the bottlenecks, and hang them on the handy hooks that already come as part of the design.

The smaller ones can be fitted onto your microwave or oven
Image credit: ezbuy
Get it here.
---
7. Washing machine rack (from $31.20)
---

Image credit: ezbuy
Perks of getting a front-load washing machine? You're able to create extra space above it. We don't just mean placing a couple of items on top, but rather, installing a washing machine rack (from $31.20) over it. This will allow you to put not just small items like potted plants and bottles of detergent, but also entire appliances like your microwave.

Image credit: ezbuy
Get these with various frames and shelving plates – from light and minimalistic to classy dark brown or black and white – to match your home decor.
Get it here.
---
8. Storage stool (from $5.30)
---

Image credit: ezbuy
If you're gonna have a small stool near your front door just for the ease of putting on shoes, might as well get a dual-function one that also doubles up as a storage box. These also make great additions to a child's playroom, for easy keeping of toys.

It's apparently sturdy enough for you to stand on!
Image credit: ezbuy
Choose from square or rectangular stools, in a myriad of 20 eye-pleasing designs, from $5.30 depending on the size. There are solid colours of orange, pink, and green, but if you want something more vibrant, opt for those with zig-zag, plaid, or geometric patterns.

Image credit: ezbuy
Get it here.
---
9. Computer monitor stand (from $5.50)
---

Image credit: ezbuy
A quick and easy way to tidy up your study table is by placing your computer or laptop on a monitor stand (from $5.50). Simply shove your notebooks, calculator, and stationery into the space underneath the stand and you've got a seemingly empty table with no bits and bobs lying around.

Image credit: ezbuy
This comes in various finishes, from minimalistic white, to different shades of brown wood, and candy colours like pink and mint green.
Get it here.
---
10. Hanger organiser (from $6.40)
---

Image credit: ezbuy
Don't leave your hangers strewn in unruly piles. Keep everything tidy with a simple hanger organiser (from $6.40) which you can attach onto the side of your washing machine for more convenient laundry days.
Get it here.
---
Space-saving home furniture on ezbuy
---
We can't all live in massive bungalows, but we can make the most of our small HDB apartments by being smart when it comes to furnishing our homes. Any form of dual-functioning home items can go a long way in helping to maximise space – thus reducing clutter and giving you more room to relax.
Check out more renovation and BTO-related article: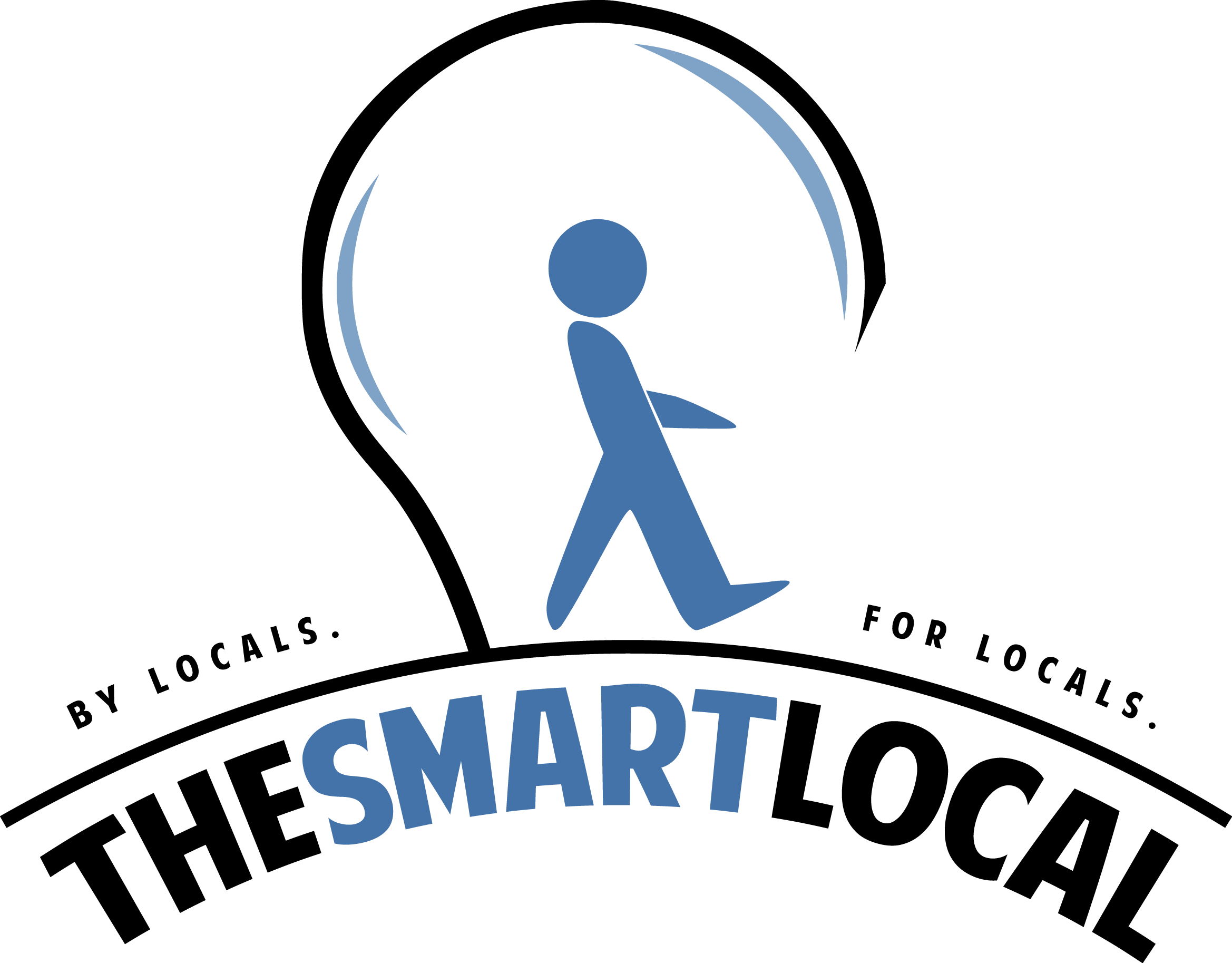 Drop us your email so you won't miss the latest news.