Standing desks in Singapore
---
For those of us living the nine-to-five life, back and shoulder aches and the occasional attack of pins and needles might have become part and parcel of our sedentary life. But to keep you from spending hours on end perched on a chair, these 13 best standing desks and converters will add that much-needed movement to your day-to-day for better wellbeing. 
Also check our other articles on work life:
---
1. EverDesk – With add-ons from $25 for extra storage
---

Image credit: EverDesk
Standing desks are perfect for those looking to avoid spending hours slouched and hunched, but most options don't provide much storage – especially for those with heaps of barang on hand. To house all your peripherals and gadgets, EverDesk has a system that accommodates add-ons like monitor arms, pegboards and shelves, while also hiding cables and holding devices like tablets.
Depending on tabletop dimensions and material, EverDesk starts from $599 for the single-motor Lite model, though you can get the faster and quieter dual-motor Max from $749. This upgraded model also features the Health Coach Controller, which prompts users to stand up at set intervals, while also withstanding up to 120KG to the Lite's 70KG.

In addition to their range of classic finishes, EverDesk is also available in a range of natural wood finishes like Aged Darkened Walnut and Raw Ashen Oak.
Image credit: EverDesk
With thousands of dollars worth of tech on and around your setup, these movable desks feature a smart GyroAxis anti-collision system to halt movement when obstacles are detected. For the ultimate utility, opt for Natural Wood Series table tops which sport the innovative UniGroove – which lets you add extra accessories while propping up tablets and managing charging cables. 
Get the EverDesk.
---
2. Omnidesk – Customisable solution for a desired workspace
---
Video credit: TheSmartLocal
Not only is the Omnidesk a convertible standing desk, but it's also a futuristic workstation with gadgets, motors and a design straight out of a sci-fi movie. The electric motors allow you to adjust the height anywhere from 60CM to 125CM with the push of a button. You can even install up to 4 height presets for your gaming, lounging or working needs.
Omnidesk Pro 2020
Through research and development with factories, Omnidesk's line of products offer unique upgrades on features, like faster height adjustment and anti-collision. Even at its maximum height, the desk's engineering makes it stable and wobble-less. There's even an ergonomic curve to maximise comfort for your arms and back. Not to mention room for customisable add-ons like a cable management bar or monitor arm.
Omnidesk Pro 2020 Wildwood
There are 2 new models you can select from. Pairing quality table tops, the Omnidesk Pro 2020 (from $760) is stylish and sleek, coming with a micro-textured powder coat finishing over top-grade medium-density fibreboard that allows you to use the entire table as a mousepad.
For a chicer, more aesthetic look, opt for the Omnidesk Pro 2020 Wildwood (from $1059), the only solid wood standing desk option available locally. Both acacia or hevea wood options will make your home office pop. Those who are budget-conscious can consider the Omnidesk gaming series that starts from as low as $349 too.
Get the Omnidesk.
---
3. Standing Computer Table – Budget-friendly with keyboard ledge
---

Adjust from standing to sitting height
Image credit: ydsiaue2012
Available for purchase on Ezbuy, this Standing Computer Table is a good introductory piece for those who'd like to try out a standing desk but don't want to invest too much in one just yet.
The basic design, priced at an affordable $32, has a lower ledge for you to place your keyboard for comfortable typing. Additional features such as extra ledges and a rotatable desk surface are also available if you top up a couple of bucks.
Get the Standing Computer Table.
---
4. Standing Laptop Desk – Multiple tiers for desktop, keyboard and speaker
---

Image credit: Chi Ya flagship store
Priced at a wallet-friendly $58.60, the Mobile Standing Laptop Desk has different ledges in its set-up to keep your workspace essentials organised. 
On top of having different height levels for your screen and keyboard, this design also comes with a shelf on the bottom, where you can place heavier items like your CPU so there'll be minimal clutter on the ground and you can easily move this set up to another room.
Get the Mobile Standing Laptop Desk.
---
5. Hollin's Adjustable Laptop Table – Compact and minimalist
---

Image credit: Hollin2019
For a minimalist desk that fits into your modern and Marie-Kondo worthy home, check out Hollin's Adjustable Laptop Table ($236, U.P. $295.80). Shaped like Pixar's lamp, the desk comes with a gas lift height adjusting system that allows you to easily raise and lower it according to your needs. 
With its compact size and wheels at the base to keep it mobile, this design is great for laptop users who can't stand sitting still. Need a change of scenery? Simply glide the desk to another workspace.
Get the Adjustable Laptop Table.
---
6. Ergonomic Standing Desk – Slot for tablets or phones
---
Serial multitaskers can upgrade their existing table easily by adding on the Ergonomic Standing Desk (from $249). On top of having separate heights for your desktop screen and keyboard, this one also comes with an extra slotting compartment for your tablet or phones, so you'll be able to see all your devices at a glance. 

Image credit: HOMIE
If you've got several screens in your office, consider upgrading the desk to its XL-sized cousin, which can fit 2 desktop screens, with room to spare for a coffee mug and decorative items like potted plants and photo frames.
To top that off, since it's a converter, rather than a full standing desk, this one can be stowed away under the table whenever you prefer to use your desk for something else.
Get the Ergonomic Standing Desk.
---
7. Electric-lift Smart Desk – Classic-looking table with hidden lift system
---
The Electric-Lift Smart Desk ($331), looks like your classic, everyday table. But surprise! It has a well-hidden electric lift system that can raise the desk with the press of a button, whenever your legs need a stretch.

Image credit: Playing guitar de girl
With Scandinavian-style light wood and white colour scheme, this can easily fit right into any Pinterest-inspired room, without cramping your style. 
Get the Electric-Lift Smart Desk.
---
8. IKEA's SKARSTA – All-white design with manual crank
---

Image credit: IKEA
IKEA is known for its simple and reasonably-priced furniture and their SKARSTA (from $369) table is no different. Completely decked in white, this desk instantly brightens up any room and will easily fit in with the rest of your IKEA furnishings at home. 
In true IKEA style, this one comes with plenty of desk space that two can share comfortably. Whenever you're feeling a little sore, turn the easy-to-use crank under the table to adjust the table's height anywhere from 70 – 120CM.
Get the SKARSTA.
---
9. Comfort Design's Elevate Height Adjustable Table – Tiny and multi-purpose
---
The Elevate Height Adjustable Table ($399) is as compact as a standing tables get and can easily fit into any nook and cranny of a room.

Image adapted from: Comfort Design
If you're a fan of tiny home living, this is one to consider. Other than being a study desk, this petite piece of furniture can also be repurposed for your lounging or leisure needs. Lower it all the way down to turn it into a coffee table, or raise it to its maximum height to turn it into a standing bar table for home parties.
Get the Elevate Height Adjustable Table.
---
10. Fitfit – USB charging port
---

Image credit: Fitfit
A Kickstarter-born product, Fitfit is a sturdy standing desk converter wide enough to fit 2 monitor screens, perfect for people who can't get any work done on a single screen. 
Priced at $368 (U.P. $488) on Lazada, the table can be transformed from sitting to standing position with a simple press of a button, as many of its counterparts in the market. Many of us like to have our phones close to us at all times, and this desk comes with a USB port for convenient charging and less clutter.
To match the aesthetic of your set up, this desk also comes with dual-coloured desk surface, creamy light brown on one side, and dark chocolate brown on the other. Flip the board around to switch up the look of your workspace.
Get the Fitfit.
---
11. Electric Standing Desk by TakeAseat – More than 100 designs 
---

Image credit: TakeASeat
The Electric Standing Desk ($599) invites you to take a seat, by all means. But if you're the sort that gets overly-engrossed with work, it also has a sedentary alert system you can use to remind yourself to stand up every once in a while as well.
Colour options range from neon yellow to dark oak and tabletop shapes can vary from straight edges to ones with varying degrees of curvature. With more than 100 tabletop designs to choose from, it won't be hard to find a variation of this desk that suits your space to a T. 
Get the Electric Standing Desk.
---
12. SOLOS' Premium Standing Desk – Fast adjustments and environmentally-friendly wood
---

Image credit: Lazada
For those who like things speedy, SOLOS's Premium Standing Desk ($643, U.P. $888), will take you from seated to standing setup faster than most similar desks with its dual motors. In a matter of seconds, the set-up will be taken from sitting to standing height so the break in your workflow will be minimised.
The environmentally-conscious might also be glad to know that the wood is certified to be sustainably sourced as well, to minimise any damage to the earth. 
Get the Premium Standing Desk.
---
13. Altizen Pro – Designed in Singapore, with smart functions
---
We rarely hear about about products made in Singapore, but standing proud as our #SGrepresent is the Altizen Pro ($799, U.P. $999), designed and engineered on our little island. 

Image credit: @altizenstandingdesk
While definitely on the pricer end of the spectrum, this standing desk converter comes with a sleek design that we can easily imagine our Macbooks on. But what takes the cake, for those serious about utilising their standing desk to the fullest, is its smart tracking function. 
Sync the desk up to the accompanying Alitzen app (iOS, Android) and you'll be able to set goals and track your standing hours and calories burnt. 
Get the Altizen Pro.
---
Standing desks in Singapore
---
Here's a fun fact: standing desks are reputed to reduce your risk of weight gain, lower your risk of heart diseases, and improve mood and energy levels. So it does take things beyond giving your stiff legs a shiok stretch. 
If body aches and sluggishness have been getting the better of you, don't take these problems sitting down. It's time to take a stand – literally – to improve both your physical and mental health with these standing desks.
To fall back into an active lifestyle, check out:
---
This article contains partial partnership content. However, all opinions are ours.
Cover image adapted from: ydsiaue2012, EverDesk
Originally published on 30th Apr 2020. Last updated by Ian Ling on 28th July 2021.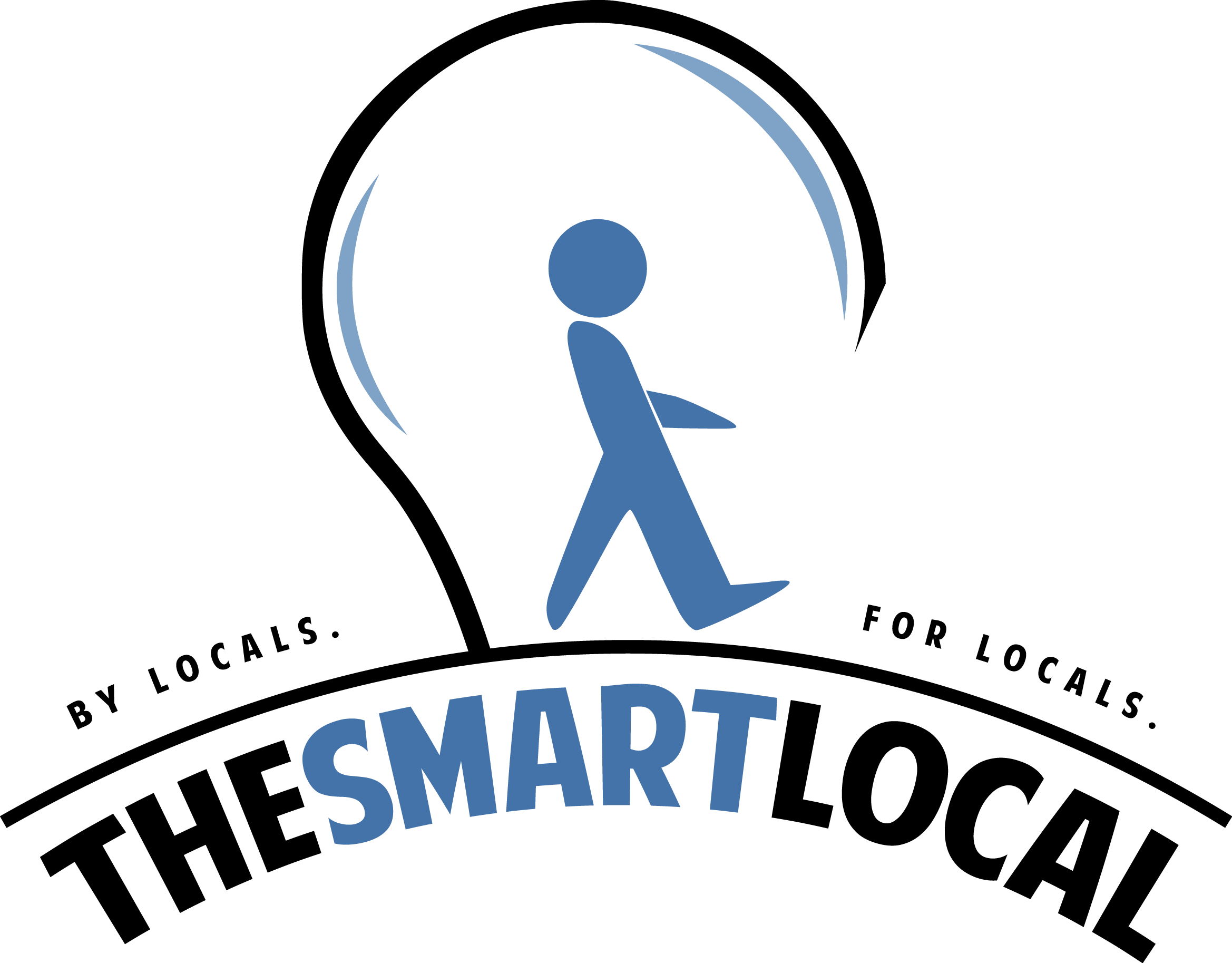 Drop us your email so you won't miss the latest news.