Standing desks with adjustable height in Singapore
---
For those of us living the 9-5 life, back and shoulder aches and the occasional attack of pins and needles might have become part and parcel of our sedentary life. But to keep you from spending hours on end perched on a chair, these best standing desks and converters will add that much-needed movement to your day-to-day for better well-being.  
---
1. EverDesk – With add-ons from $25 for extra storage
---

Image credit: EverDesk
Standing desks are perfect for those looking to avoid spending hours slouched and hunched, but most options don't provide much storage – especially for those with heaps of barang on hand. To house all your peripherals and gadgets, EverDesk has a system that accommodates add-ons like monitor arms, pegboards and shelves, while also hiding cables and holding devices like tablets.
Depending on tabletop dimensions and material, EverDesk starts from $499 for the single-motor Lite model, though you can get the faster and quieter dual-motor Max from $649. This upgraded model also features the Health Coach Controller, which prompts users to stand up at set intervals, while also withstanding up to 120kg to the Lite's 70kg.

In addition to their range of classic finishes, EverDesk is also available in a range of natural wood finishes like Aged Darkened Walnut and Raw Ashen Oak.
Image credit: EverDesk
With thousands of dollars worth of tech on and around your setup, these movable desks feature a smart GyroAxis anti-collision system to halt movement when obstacles are detected. For the ultimate utility, opt for Natural Wood Series table tops which sport the innovative UniGroove – which lets you add extra accessories while propping up tablets and managing charging cables. 
Get the EverDesk.
---
2. Omnidesk Ascent – Highly functional & premium wood finishes
---

The table can support up to 130kg, great for those with multiple monitors or elaborate setups.
Image adapted from: Designed By Kirk via Youtube
If you're looking for that desk that can be the centerpiece of your workspace, Omnidesk offers a range of solid wood tabletops that can match any vibe and aesthetic.
The brand offers extensive cable management options depending on how busy your desk is. For example, the Omnidesk Ascent (from $870) comes with a built-in cable management system consisting of an extra long cable management bar and grommet hole to keep your desk neat.
It's also designed to keep you active while you work. Set sit/stand reminders and save up to 4 presets – good for 2 people – so you don't have to manually readjust to your desired height before every work or gaming session. See it in action in this fresh and modern desk setup.

The Kawa model from the Ichi collection sports a hand-poured resin countertop.
Image adapted from: @theomnidesk via Instagram
If you want a one-of-a-kind statement piece, opt for the Ichi Collection which is crafted from the likes of teak and raintree wood. Each piece has its own distinct look and character, and is only available for selection at Omnidesk's Suntec City showroom.
Get the Omnidesk Ascent. 
---
3. Hinomi Smart Standing Desk S1 – Uses voice control
---
We live in a smart age where you barely have to lift a finger to get things done. Just a quick voice command to Alexa, Google, or Siri can switch on or off lights, set room temperatures, and even operate digital locks. So it only makes sense that your WFH desk should be able to do the same.
Image credit: @hinomi_official via Instagram
Enter the Hinomi Smart Standing Desk S1. Say "hi desk, lift table" or "hi desk, lower table" and your wish is the desk's command. The table can be adjusted between a height of 72cm-120cm, so it'll fit just about any user – big or small. 
Once you've configured the desk's settings just right, you can even programme it to one of the desk's 4 preset buttons. That doesn't mean less time fussing about height adjustments when you want to shift from sitting to standing mode in a jiffy. Having 4 preset buttons means this table can be shared comfortably with 3 other individuals – ideal for sharing with other WFH members in the family.
The table comes in at $899 but you can now get it at $629 with free shipping in Singapore.
Get the Hinomi Smart Standing Desk S1.
---
4. Hollin Ergonomic Laptop Table – Compact & minimalist
---

Image credit: Shopee
For a minimalist desk that fits into your modern and Marie-Kondo worthy home, check out Hollin Adjustable Laptop Table ($233.40, U.P. $389). The desk isn't just adjustable in height, its surface can also be tilted to create a more comfortable surface to type and write on.
With its compact size and wheels at the base to keep it mobile, this design is great for laptop users who can't stand sitting still. Need a change of scenery? Simply glide the desk to another workspace.
Get the Hollin Ergonomic Laptop Table.
---
5. Ergonomic Standing Desk – Slot for tablets or phone
---
Serial multitaskers can upgrade their existing table easily by adding on the Ergonomic Standing Desk (from $249). On top of having separate heights for your desktop screen and keyboard, this one also comes with an extra slotting compartment for your tablet or phones, so you'll be able to see all your devices at a glance. 

Image credit: HOMIE
If you've got several screens in your office, consider upgrading the desk to its XL-sized cousin – the ErGo X1 – which can fit 2 desktop screens, with room to spare for a coffee mug and decorative items like potted plants and photo frames.
To top that off, since it's a converter, rather than a full standing desk, it can be stowed away under the table whenever you prefer to use your desk for something else.
Get the Ergonomic Standing Desk.
---
6. IKEA TROTTEN – All-white design with manual crank
---

Image credit: IKEA
IKEA is known for its simple and reasonably-priced furniture and their TROTTEN (from $329) table is no different. Completely decked in white, this desk instantly brightens up any room and will easily fit in with the rest of your IKEA furnishings at home. 
In true IKEA style, this one comes with plenty of desk space that 2 can share comfortably. Whenever you're feeling a little sore, turn the easy-to-use crank under the table to adjust the table's height anywhere from 70cm-122cm.
Get the IKEA TROTTEN.
---
7. Comfort Design Elevate Height Adjustable Table – Tiny & multi-purpose
---
The Comfort Design Elevate Height Adjustable Table ($399) is as compact as standing tables get, and can easily fit into any nook and cranny of a room.

Image adapted from: Comfort Design
If you're a fan of tiny home living, this is one to consider. Other than being a study desk, this petite piece of furniture can also be repurposed for your lounging or leisure needs. Lower it all the way down to turn it into a coffee table, or raise it to its maximum height to turn it into a standing bar table for home parties.
Get the Comfort Design Elevate Height Adjustable Table.
---
8. Fitfit Standing Desk Converter – USB charging port
---

Image credit: Fitfit
A Kickstarter-born product, Fitfit is a sturdy standing desk converter wide enough to fit 2 monitor screens, perfect for people who can't get any work done on a single screen. 
Priced at $1,088 on Lazada, the table can be transformed from sitting to standing position with a simple press of a button, as with many of its counterparts in the market. Many of us like to have our phones close to us at all times, and this desk comes with a USB port for convenient charging and less clutter.
To match the aesthetic of your setup, this desk also comes with dual-coloured desk surface, creamy light brown on one side, and dark chocolate brown on the other. Flip the board around to switch up the look of your workspace.
Get the Fitfit Standing Desk Converter.
---
9. TakeAseat Electric Standing Desk – More than 100 designs
---

Image credit: TakeASeat
The TakeASeat Electric Standing Desk ($499) invites you to take a seat, by all means. But if you're the sort that gets overly-engrossed with work, it also has a sedentary alert system you can use to remind yourself to stand up every once in a while as well.
Colour options range from neon yellow to dark oak, and tabletop shapes can vary from straight edges to ones with varying degrees of curvature. With more than 100 tabletop designs to choose from, it won't be hard to find a variation of this desk that suits your space to a T. 
Get the TakeASeat Electric Standing Desk.
---
10. Squirrey Electric Height Adjustable Desk – Built-in storage drawer
---

Image credit: Lazada
If there never seems to be enough space on your desk for all your stuff, then the Squirrey Electric Height Adjustable Desk ($318.90, U.P. $414.60) might be just what you need. It's already quite large to begin with, with its 120cm x 60cm surface area. But for loose bits like stationery and notebooks, you can squirrel them away in the table's built-in storage drawer.
This clears up space on the table to comfortably fit a monitor, keyboard, and laptop at the very least. Then the table can be adjusted between 72cm-121cm. As an added convenience, the control panel also includes 2 USB-A ports and 1 USB-C port to charge your electronic devices.
Get the Squirrey Electric Height Adjustable Desk.
---
11. Altizen Pro – Designed in Singapore, with smart functions
---
We rarely hear about products made in Singapore, but standing proud from a Singaporean company is the Altizen Pro ($799, U.P. $999), designed and engineered on our little island. 

Image credit: @altizenstandingdesk via Instagram
This standing desk converter comes with a sleek design that we can easily imagine our Macbooks on. But what takes the cake, for those serious about utilising their standing desk to the fullest, is its smart tracking function. 
Sync the desk up to the accompanying Alitzen app and you'll be able to set goals and track your standing hours and calories burnt. 
Get the Altizen Pro.
---
Where to get standing desks in Singapore
---
Here's a fun fact: standing desks are reputed to reduce your risk of weight gain, lower your risk of heart diseases, and improve mood and energy levels. So it does take things beyond giving your stiff legs a shiok stretch. 
If body aches and sluggishness have been getting the better of you, don't take these problems sitting down. It's time to take a stand – literally – to improve both your physical and mental health with these standing desks.
For more appliances to make life easier, check out:
---
This article contains partial partnership content. However, all opinions are ours.
Cover image adapted from: hinomi_official via Instagram, IKEA
Originally published on 30th Apr 2020. Last updated by Raewyn Koh on 21st August 2023.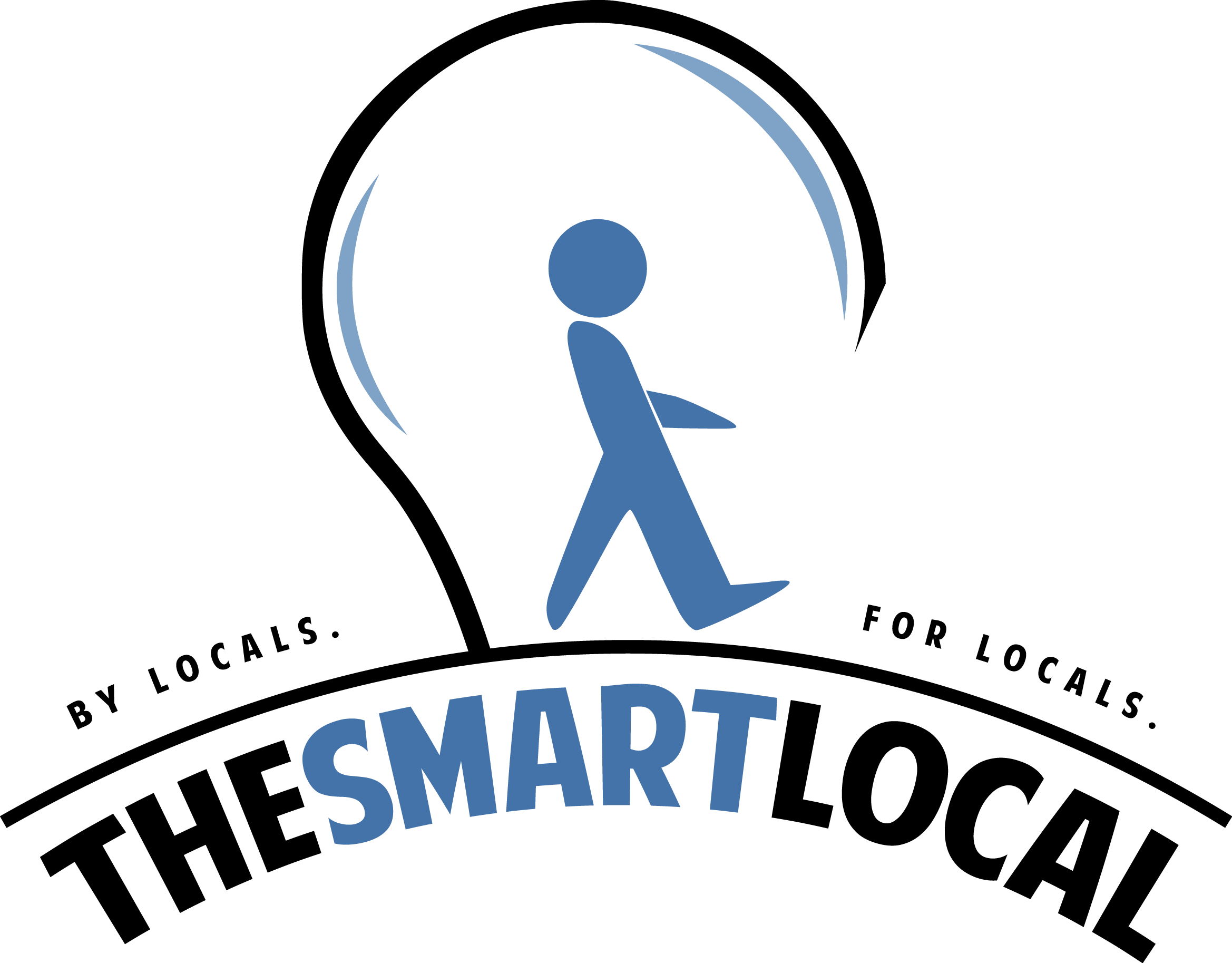 Drop us your email so you won't miss the latest news.