Budget AirPods alternatives in Singapore
---
Working from home due to the ongoing COVID-19 pandemic presents us with some new challenges. From noisy neighbours to endless online video meetings, true wireless earbuds like Apple's AirPods make it easy to zip between tasks while enjoying your freedom to work around your house.
However, with the AirPods starting at $239, this convenience comes at a high price for some. Before we get to the top 7 budget AirPods alternatives available in Singapore, we'll take a look at some of the features that have made AirPods the ultimate millennial must-have.
Read these articles for more on tech and gadgets:
---
Apple AirPods ($239) – the OG
---
We might be talking about alternatives, but we won't know what to look out for unless we start with the AirPods themselves. What makes them such a popular choice? An educated guess: its size, ease of use and sleek design.
No larger than a pack of dental floss, the AirPods case just slips right into that tiny pocket in your jeans. They also feature a rock-solid wireless connection, 29 hours of battery life, and instant pairing. That means there's no long button presses and no blinking blue lights involved in the set-up process: just flip the case open and voila – you're ready to rock and roll.
Ease of use: 5/5
Sound: 3.5/5. Despite them costing in the hundreds, they sound exactly the same as the EarPods that come free with your iPhone.
Overall: 8/10. It's almost perfect, but doesn't block any ambient noise and is a tad expensive.
---
7. Xiaomi Redmi AirDots ($20) – decent performance at super cheap prices 
---

Image credit: @marketpaulista.oficial
Costing a grand total of $20, the Redmi AirDots are a no-brainer if you're looking to dip your toes in the wonderful tangle-free world of wireless earphones. 
It's the absolute cheapest option on this list, and it's made by the well-known Xiaomi to boot. Despite its price, the AirDots have a surprisingly good sound – especially for $20 earphones. However, you might run into some connectivity issues like stuttering and drop-outs that tend to affect lower-priced wireless earphones.
Ease of use: 3/5.
Sound: 4/5.
Score: 6.5/10. Punches way above its weight, but if you're looking for a full range of features, you might want to upgrade at some point.
Get the Redmi AirDots here
---
6. Anker Soundcore Liberty Neo ($79) – best all-round performer
---

Image credit: @soundcore.id
If you're looking for an all-round performer for your music listening, calls and exercise sessions, the Anker Soundcore Liberty Neo has got you covered.
There are subtle ear fins to keep the earpiece stable during your workouts, and is rated IPX5 against water and perspiration. There's also a sleek charging case that gives you a total of 20 hours of playback – more than enough for a few days' use.
Ease of use: 4/5
Sound: 3.5/5
Score: 7/10. A do-it-all entry-level option that covers all the bases, if you're not picky about audio quality.
Get the Anker Soundcore Liberty Neo here
---
5. 1More Stylish True Wireless ($169) – sleek earbuds popular with audiophiles
---

Image credit: 1More
1More is an up-and-coming Chinese brand that is popular amongst audiophiles. Its top products cost a mere fraction of the hundreds of dollars demanded by hi-fi audio companies, but that doesn't mean they're any less capable.
Usually available at discounted prices as low as $100, the 1More Stylish True Wireless delivers top-notch audio, especially if you love strong bass. It also sports the latest wireless tech, so you can expect a stable connection and hi-fi sound quality. For the style-conscious, these earphones are available in 4 colours: Black, Gold, Mint Green and Pink.
Ease of use: 3/5.
Sound: 5/5. Great sound, especially for bass lovers.
Score: 7/10. Punches high above its weight.
Get the 1More Stylish True Wireless here
---
4. JLab Audio Air Sport ($132) – budget option for gym rats
---

Image credit: JLab Audio
When true wireless earphones first shot to popularity, everyone joked about losing them left, right and centre because there weren't cables keeping them secure. However, options like the JLab Audio Air Sport keep your buds snug as you jump, bounce and bop toward your fitspo goals.
In addition, these earphones deliver an astounding 40 hours of battery life. At IP66, it has the highest official rating on this list against sweat and liquids. If you're looking to run outdoors to get some fresh air, the JLab Audio Air Sport also features audio pass-through that lets you hear environmental sounds to keep you aware of traffic and pedestrians.
Ease of use: 4/5
Sound: 3.5/5
Score: 7/10.
Get the JLab Audio Air Sport here
---
3. JBL Tune 120TWS True Wireless ($149) – high audio quality at a fraction of the cost
---

Image credit: Ian Ling
Most might know JBL for their iconic portable speakers, but they've got a wide range of headphones and other audio accessories too. The JBL Tune 120TWS retails at $149, but since they've been around for quite a while, they can commonly be found online at cheaper prices from around $109.
At a fraction of the cost of AirPods, you have an in-ear option that helps block out environmental noises. Personally, I loved their sound and felt that the audio sounded louder and richer than the AirPods. However, they are significantly bulkier, and you might occasionally encounter connectivity issues like stuttering.
Ease of use: 3/5.
Sound: 4.5/5.
Score: 8/10. An affordable brand-name option from a hi-fi audio company.
Get the JBL Tune 120TWS here
---
2. Samsung Galaxy Buds ($238.00) – best microphone quality for voice and video calls
---

Image credit: @gudini.kg
The more recently-announced Galaxy Buds+ cost more than the AirPods, but the original Samsung Galaxy Buds offers top-notch features at a lower price.
Though its retail price of $238 is barely a dollar cheaper than the AirPods, the Galaxy Buds can be found online from around $140 and up. They offer the latest wireless tech for a stable connection, along with instant pairing on Samsung devices. Its case is one of the slimmest, but the trade-off is that the buds only pack a total of 13 hours of battery life.

The Samsung Galaxy Buds offer instant pairing on compatible devices
Image credit: Samsung
Ease of use: 4/5. Instant pairing with Samsung devices.
Sound: 5/5. Reviewers like myself raved over the Galaxy Buds.
Score: 8/10. Good fit, great sound and a compact package, but has a short battery life and might have some connectivity issues.
Get the Samsung Galaxy Buds here
---
1. Creative Outlier Air ($119) – an affordable local brand with great sound quality and water resistance
---

Image credit: @creativelabs
Founded locally by Singapore Polytechnic graduates in 1981, Creative essentially made it possible to listen to music on your computer with their invention of the PC sound card. The Creative Outlier Air is one of the best sounding earbuds on this list, despite costing less than half of AirPods' price, at $119.
That makes them one of the most competitively priced options on this list. You can even purchase it online for as little as $79. That's a steal for true wireless earphones, considering that they're equipped with the latest wireless technology and IPX5 water resistance making them suitable for workouts. Getting a pair of these during troubling times is a good way to #supportlocal!

For its price, you even get a luxurious slide-out charging case.
Image credit: @creativelabs
Ease of use: 3/5. The initial set-up involves a bit of fumbling, especially if you intend to use them with a computer.
Sound: 5/5
Score: 9/10. At such an accessible price-point, it touches all the bases.
Get the Creative Outlier Air here
---
Budget AirPods alternatives that are available in Singapore
---
Apple's AirPods might be the most hyped-up true wireless earbuds in the market right now, but these affordable alternatives are worth considering if you're not looking to part with some serious money.
From blocking out ambient noise and staying secure in your ears during your runs to protecting the hardware from your pouring sweat – these options allow you to pick one that best fits your needs.
---
Cover image adapted from (L-R): @creativelabs, @jbl_sg, Gearbest
Originally published on 21st April 2020. Last updated by Josiah Neo on 29th December 2020.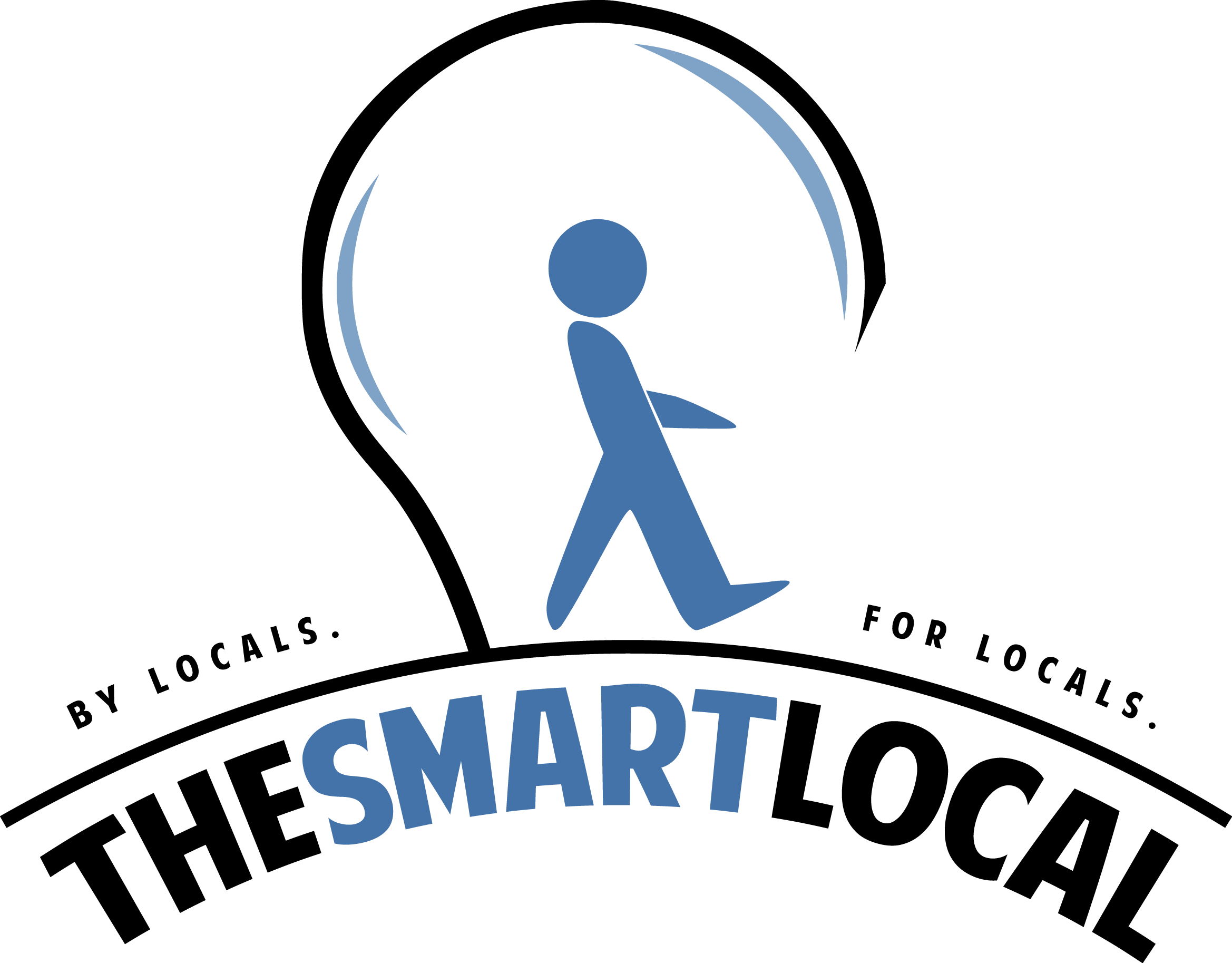 Drop us your email so you won't miss the latest news.