Best noise cancelling headphones in Singapore ranked
---

Best noise cancelling headphones in Singapore ranked
Image adapted from: @shalala_shaina, carpetcleaningsingapore
For many, peace and quiet has been a luxury as entire families work and study from home during this COVID-19 Circuit Breaker in Singapore. To help you to block the chaos out for some productivity gains during this period, here are the 8 best noise cancelling headphones available in Singapore, ranked.
Check out our other articles for this circuit breaker period:
---
1. Sony WH-1000XM3 – highly rated with strong noise cancelling
---

Image credit: Sony
To start us off, noise cancellation on the Sony WH-1000XM3 is considered to be one of the best on the market right now. Nevermind your noisy neighbours as you work from home – I slept like a baby right next to an actual wailing baby while wearing these on a recent red-eye flight.
The headphone's other features also make it ideal for the frequent traveller or the die-hard workaholic. A super-long 30-hour battery life mitigates charging woes, but if you start a day with a flat battery, plugging it in for 10 minutes gives you 5 hours of playback. 
The plush ear cushions and padded headband make for a comfortable fit, and using it is pretty easy. Swipe and tap on the touch-sensitive right earcup to pause, play, skip a track or pick up a call without fumbling for your phone. 
Pro tip: Noise cancelling headphones on, but need to have a quick conversation? Press your hand against the right earcup to hear the outside world clearly. Remove your hand and your music goes back to its normal volume, and the noise cancellation kicks right back in.
Noise cancellation: 10/10.
Best for: Frequent fliers and easily-distracted souls who break concentration at a drop of a pin.
Price: $549
Where to buy: The official Sony Store
Discounted offers here.
---
Jabra Elite 85h – longest-lasting battery and a great microphone for calls
---

Image credit: Ian Ling
Of course, few of us would purchase a pair of headphones specifically for use while working from home during this Circuit Breaker. For corporate worker bees looking for the ideal everyday headphones for their hectic daily schedules, the Jabra Elite 85h fits the bill.
There's noise cancellation for you to find some peace on your commute, capable microphones to answer calls on the go. The headphones also have a 31-hour battery life that tops this list, and even IP52 water resistance if you find yourself in the middle of an unexpected rain shower.
An additional benefit is multipoint Bluetooth – which simply means that you can connect your headphones to your mobile and your laptop simultaneously. This lets you jam along with your Spotify playlist on your work computer, and instantly pick up a call on your phone. 
Pro tip: You can choose to let the Jabra Elite 85h automatically adjust noise cancelling strength based on environmental noise.
Noise cancelling: 9/10.
Best for: Everyday use for busy professionals who commute regularly.
Price: $428
Where to buy: The official Jabra Store
---
3. Bose QC35 II – the most comfortable noise cancelling headphones
---

Image credit: @arora_anubhav
For years, Bose was the dominant option when it came to wireless noise cancelling headphones. The Bose QC35 II lives up to its reputation as the OG, with one of the strongest noise cancelling capabilities on this list. 
Though comfort can be subjective, the QC35 II is considered by many users to be the most comfortable noise cancelling headphone – clamping securely but not too tightly on your head with cushy padding in the right places. It also works well as a headset for calls, with a nifty feature that lets you hear your voice as you speak, so you won't inadvertently raise your voice.
As one of the older options on this list, the headphones do have a few expected drawbacks – an older Bluetooth version means you can't wander too far from your phone or laptop, though the 20-hour battery life is more than sufficient for the longest workdays.
Pro tip: If having the latest and greatest is important, the Bose Headphones 700 are the brand's latest and most advanced options.
Noise cancelling: 9/10.
Best for: Those who prioritise comfort when it comes to headphones.
Price: $499
Where to buy: The official Bose store.
Discounted offers here.
---
4. AirPods Pro – gym-proof noise cancellation that fits in the smallest of pockets
---

Image credit: Ian Ling
The tiniest option on this list, the AirPods Pro are do-it-all wireless earbuds that pack capable noise cancellation. Being the newest option on this list, they also provide a smattering of useful features: wireless charging, IPX4 water resistance for your exercise sessions, and a surprisingly good microphone for calls.
Ease of use for the AirPods Pro starts from instant pairing – flip the case open and you're in business. The controls are also easy to use – quick squeezes of the pressure-sensitive stems navigate your playlist while long squeezes switch between the noise cancellation modes.
They give 4.5 hours of playback, but can last a total of 24 hours with the included charging case.
Pro tip: No need to fiddle with any buttons – simply say "Hey Siri" to quickly check the weather or what's next on your schedule.
Noise cancelling: 8/10.
Best for: Apple users and those who want to take noise cancelling everywhere – including on their runs.
Price: $379
Where to buy: The official Apple store
Discounted offers here
---
5. Sony WF-1000XM3 – powerful noise cancellation and high-quality sound in a small form
---

Image credit: Ian Ling
Just like the AirPods Pro, the Sony WF-1000XM3 are true wireless earbuds that offer superb noise cancellation. Although the WF-1000XM3 is slightly bulkier, it provides remarkable sound quality and noise cancellation in an understated, classy design.
To top it off, the WF-1000XM3 also boasts a respectable 6-hour battery life (24h total with case), along with auto pause/play features that do the deed for you when you remove and re-insert your earbuds. 

Image credit: Ian Ling
Pro tip: Just like on the Sony WH-1000XM3, holding your finger to the touchpad will temporarily enable a transparency mode for a quick conversation.
Noise cancelling: 9/10.
Best for: Those who want top-notch noise cancellation in a compact form.
Price: $349
Where to buy: The official Sony store
Discounted offers here
---
6. Sennheiser MOMENTUM Wireless 3 – super-stylish option with quality audio
---
Sennheiser is probably the most atas brand on this list, and the build of their headphones reflects this. While most headphones are conventionally constructed from plastic, the Momentum Wireless 3 is instead replete with high-quality materials like brushed stainless steel and genuine leather. 
Its sophisticated design extends to its user experience. Unfolding the headphones power it on, removing the headphones from your head auto-pauses your music, and multipoint Bluetooth ensures you stay connected with your phone and computer. The headphones also have the absolute latest Bluetooth tech so you can expect tip-top audio quality.
For jet-setters, its 17-hour battery life is more than sufficient for the average red-eye flight.
Pro tip: If you're particularly absentminded, download the Tile app to track the location of your headphones with your smartphone.
Noise cancelling: 9/10.
Best for: Those who equally appreciate quality, style and silence.
Price: $565
Where to buy: The official Sennheiser store
---
7. Beyerdynamic Lagoon ANC – advanced tech to counter hearing loss
---

Image credit: Ian Ling
Almost a century old, Beyerdynamic is a hi-fi audio brand that makes headphones with price tags in the thousands. For its price, the Lagoon ANC provides high-quality audio alongside decent noise cancelling capabilities.
To truly make the most of the Lagoon ANC headphones, the accompanying MIY app analyses your hearing with a 2-minute test. The sound profile of the headphones is then customised to your hearing capability – so you can listen to music as it was intended to be heard. Apart from that, the headphones provide 25 hours of battery life along with touch controls for easy operation. 

Image credit: Ian Ling via MIY app
Pro tip: Aesthetic lights on the inside of the earcups show the status of the headphones when you use them, making it easy to tell the left and right channels and the remaining battery level.
Noise cancelling: 7.5/10.
Best for: Those who want personalised, high-quality audio.
Price: $458.99
Where to buy: The official Beyerdynamic store
---
8. AKG N60 NC – compact headphones for glasses wearers
---

Image credit: Ian Ling

Unlike the other noise cancelling headphones on this list, the earcups of the diminutive AKG N60NC sit atop your ears, instead of covering them like earmuffs. This makes them easier to pack into your handbag or backpack – since they take up about half as much space as conventional headphones.
This also means that it might be more comfortable for bespectacled users who might get headaches when larger circumaural headphones press the arms of their eyewear against their temples. 
Apart from being the smallest headphone on this list, it's also the oldest. Though this means that the tech isn't as advanced as the rest, you can find this headphone at huge discounts. The 15-hour battery life is plenty, and though it has an older Bluetooth version, you can still expect a rock-solid connection with minimal drop-outs.
Pro tip: The ear cups of the headphone fold into the headband, saving a ton of space in storage.
Noise cancelling: 8/10.
Best for: Those who want portability but still prefer headphones over earphones.
Price: $449
Where to buy: The official AKG store
Discounted offers here
---
JBL Live 650BTNC – cheaper option with excellent sound
---

Image credit: JBL
The cheapest option on this list, the JBL Live 650BTNC gives you a bang for your buck by providing respectable noise cancellation alongside JBL's punchy, bassy sound. 
Even at this price point, the headphones offer multipoint Bluetooth connectivity which is useful if you use devices simultaneously. But compared to the rest, it's missing useful features like a transparency mode to hear your queue number called out at a bubble tea shop. Its 20 hour battery life is plenty, and they wear comfortably for long periods of time.
Pro tip: Press the touch-sensitive right ear cup to use Google Assistant or Siri.
Noise cancelling: 7.5/10.
Best for: Those looking for noise cancellation and quality audio on a budget.
Price: $249
Where to buy: The official JBL store
---
Best noise cancelling headphones in Singapore ranked
---
Adapting to our new work environment at home during this COVID-19 period can be a challenging process for many of us, especially those with noisy surroundings. With nifty gadgets like these noise cancelling headphones, it's much easier to get some peace and quiet to maximise work-from-home productivity.
Do note that discounted offers listed in this article are from third-party vendors and you should exercise discretion before making your purchase.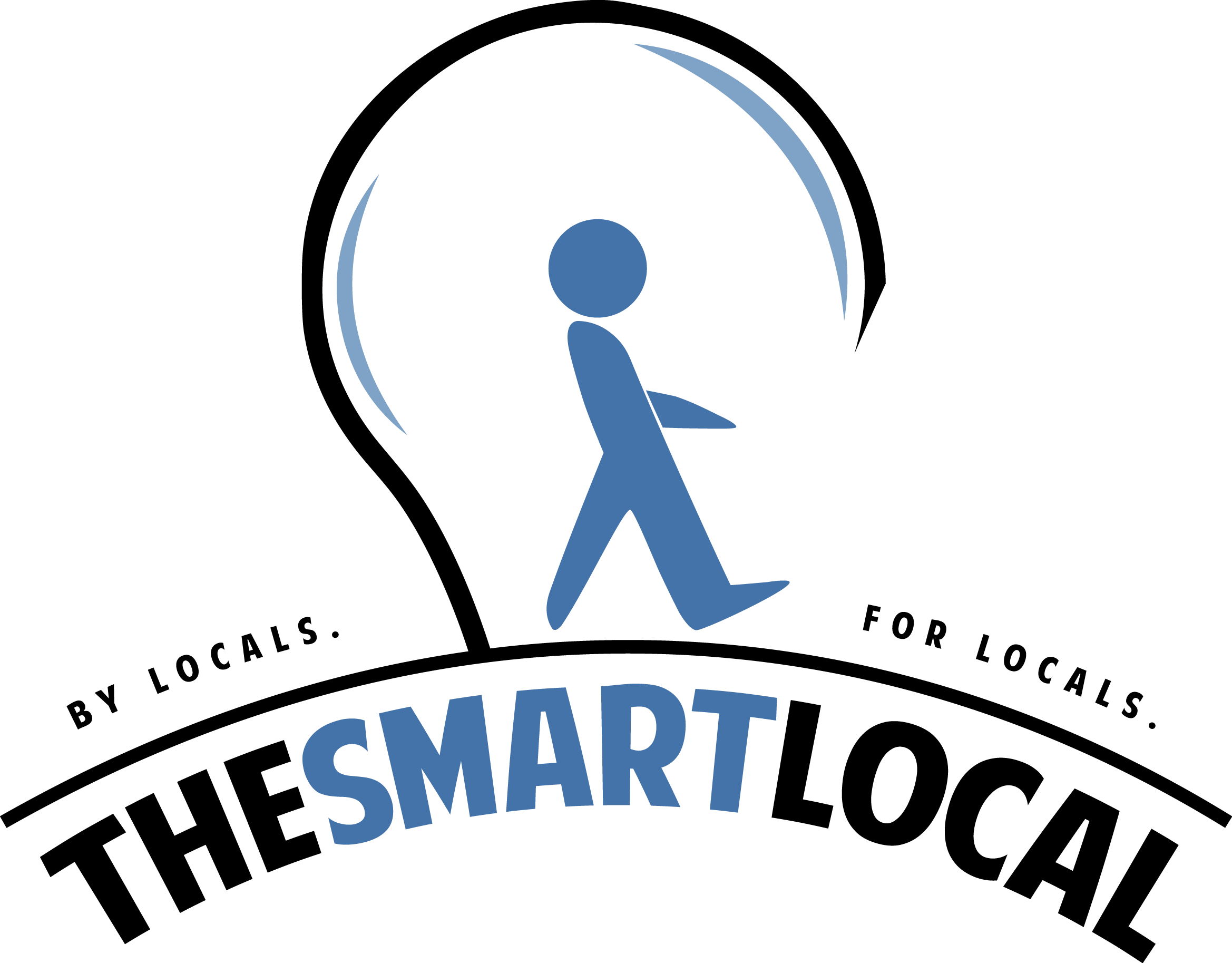 Drop us your email so you won't miss the latest news.