Being an introvert at work
---
As an introvert, I avoid small talk as best as I can. Racking your mind for suitable conversation topics can be mentally-draining and it's not like you want a detailed breakdown of what I did over the weekend anyway. But in a workplace setting, you can't just respond with a non-committal shrug in fear of being labelled as The Anti-Social One. 
All the more so when you're working in an open-plan office that's like mine. 
---
Open-plan offices in Singapore
---
Similar to many startups and media companies, the office I work at is based on an open concept design. It's fashionably geared for millennials – a foosball table parked next to the entrance and bunk beds in what we call "The Chill Area". 

The Chill Area 
But for those like me, it's easy to get overwhelmed here. There's a constant stream of chatter and full-bellied bursts of laughter from our more extroverted colleagues while the quieter ones duck behind their computer screens. 

No cubicles to hide behind here
Tearing down the physical walls is akin to bringing down our emotional barriers – somehow, sharing the same space and breathing the same air is meant to transform us into one cohesive, collaborative office. 
Yet, admittedly, it's only extroverts who thrive in such a free-spirited environment. Such offices are meant to boost productivity – you're already all buddy-buddy with those around you, so there's no reason to be afraid to speak your mind when it comes to work-related matters. 
But what happens when you put an introvert into the mix of things? Here's what a typical day looks like for me: 
---
Tips for introverts in an open-plan office
---
9AM – On my way to work. My office is a 10-minute walk from the MRT and most of my colleagues take the same route. I'm on friendly terms with most but I do my best to avoid bumping into a familiar face – I've yet to gather myself and can't quite string together a coherent sentence yet. 
Fingers crossed that no one else is waiting at the lift lobby either – elevator rides are best alone so I can successfully avoid awkward silences. 
Tip: Aim to be very early or slightly late so you're less likely to bump into people you know. 

No eye contact – my method of sneaking past people in the hopes that they won't notice me. 
10AM – In the midst of working. I've developed a routine to get into the zone so I can concentrate on answering client emails and looking through articles. Thank god for my trusty Spotify playlist and the thumping bass of my noise-cancelling headphones.
The trick to getting some peace and quiet? Consciously send out busy signals. This doesn't mean furiously typing away at your keyboard or holding The Thinker pose – subtle body language cues are all you need. Simply tilt your body away, avert your eyes, or wear headphones, and people will know that you're too busy to strike up a conversation. 
Tip: Try out some body language tactics – you can successfully deter people without being rude!

While waiting for my GrabFood delivery. Eating alone at your desk might sound "sad", but it gives you a chance to recuperate socially.
12PM – Lunch. On my more social days, I'll follow my team out to dabao food. Otherwise, I'll stay plugged in with a good book till my GrabFood delivery arrives.
Although I initially felt socially pressured to join in, I've grown to realise that it's vital for me to get some alone time. It's a breather of sorts, when you can enjoy your own company and the things you like to do. For me, a quick Netflix sesh helps me unwind. I'm currently watching Terrace House which often features acoustic tunes from the likes of Eden Kai.
Concerned colleagues might ask "Are you okay?" with several curious glances but don't think too much – they'll get it in the end. 
Tip: Use your downtime effectively to function better for the rest of the day.
2PM – I try to schedule meetings, face-to-face discussions, and other socially-challenging tasks right after lunch. Like many, I feel much better after chowing down a full meal. There's scientific backing to this: dopamine levels are highest right after eating, which supposedly helps increase alertness and efficient decision-making. 


3PM – Back to work. People seem more chatty after refuelling up on food, and my introvert sensors are going way off but the day's not over yet. I'll make myself a cup of tea at the pantry but will leave my headphones on to deter others from starting a long-winded conversation – I might not be at my desk but I'm still enjoying my own little bubble. 
Tip: Stay plugged in around the office if you're not up for water cooler chat. 

Image credit: @jaymeetheragdoll
3.30PM – Time to take a break. My main priority is to finish work but we're not robots – we still need a mini-break every now and then. This typically involves me swivelling around to talk to my nearest deskmate or to play with the office cat. Talking to unfamiliar people might drain our energy but cuddling a pet helps us deal with negative feelings like anxiety and stress.
There's no need to rack your minds for conversation starters or come up with witty quips either – just enjoy the time you're spending with that fluffball. 


5PM – Another peak time when people start getting restless since they're eager to end off the workday. But it's down to the grind for me. One trick I find to getting my work done on time is to have clear, uninterrupted focus for the last hour. Sending off busy signals work like a charm but we're also trying to avoid all distractions.
While some prefer talking face-to-face, I would rather stick to online messaging people – even those who are sitting right next to me. This is so I don't open up myself for a long conversation IRL – it's way easier to pretend you didn't read a message compared to extracting yourself out of a full-blown discussion. 
6PM – Rejoice! Another work day down and I'm patting myself on the back for all the work completed. I'll stay to chat to my colleagues for a few minutes but will still pack up and leave promptly – I need time at home to fully recharge for the next day. 
Key takeaway tips? Have a solid music playlist, treat yourself to some alone time, and stop worrying so much about what others think. It's also useful to get a rough gauge of when your workplace is going to break out into full-blown chaos – so you know when you should chiong your way through work. 
---
Sennheiser MOMENTUM Wireless headphones
---
Armed with an unfortunate RBF and still struggling over the social niceties of water cooler chat, navigating the working world as an introvert can be a difficult task. There's no shame in it – we all need our alone time. To give our introspective selves a chance to recover, it's important to indulge in some R&R.

The oval-shaped earpads fully cover your ears and are made from premium sheepskin leather.
With Sennheiser's MOMENTUM Wireless headphones, you'll get your much-needed alone time. Like other headphones in Sennheiser's noise-cancelling range, these drown out all incessant chatter and background noise – but if needed, you can still toggle to "transparent hearing" too if you want to be aware of your surroundings to hear train announcements and street traffic. 

Battery life lasts an approximate 17 hours – more than enough to last a long workday.
What matters most to me is that these are wireless. Whether it's making a cup of tea at the pantry or avoiding small talk during my work commute – there won't be any cumbersome cables to fumble with when going about my everyday life. 
If you're more nitpicky about sound quality, there's a Smart Control App (iOS | Android) for you to personalise how you listen to music, with Anti-Wind and Anti-Pressure features. You can also adjust levels of bass and treble to fit your preferred music genre.
There's also an integrated tracker so if your headphones get misplaced, you can use the app Tile (iOS | Android) to find where they last were. These are currently retailing for $599 at stores.
---
This post was brought to you by Sennheiser.
Photography by Sharlene Lau.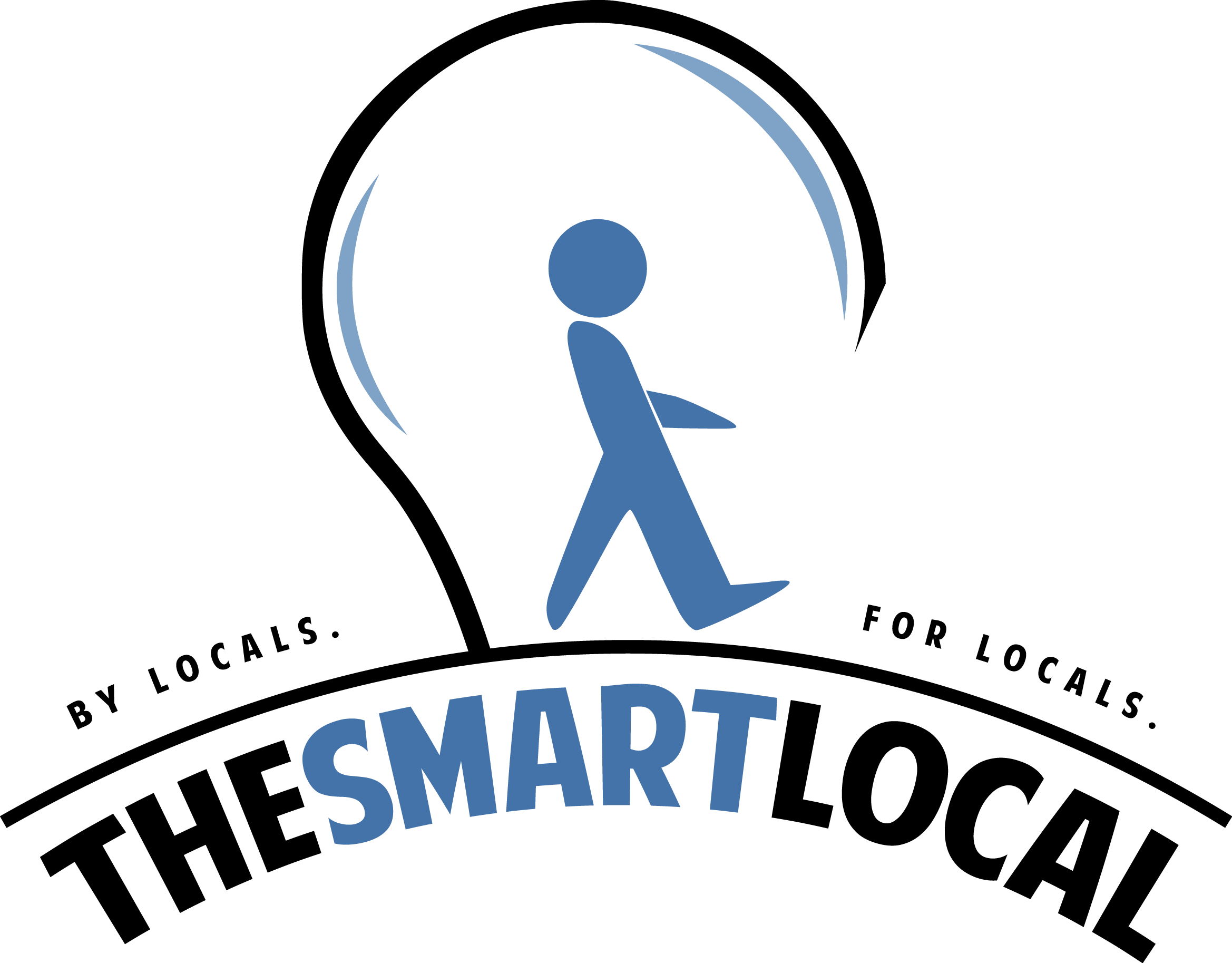 Drop us your email so you won't miss the latest news.