Recycling in Singapore
---
Countless trees line the streets of Singapore. So do numerous rubbish bins. To keep up with our famed label of being clean and green, we have cultivated a convenience culture where we throw things away too easily. Easy come, easy go – to quote Bruno Mars. 
Singapore's domestic recycling rate is a mere 13% as of 2021. Many of us want to do our part in being more environmentally-friendly, but we don't know where to start, so here's a guide on how to start recycling in Singapore to help you kickstart a greener lifestyle: 
Also check out:
---
Items that can be recycled 
---

Image credit: Boon Poh
You'd be surprised by the things that people dump into recycling bins – some of the astonishing finds include toilet bowl covers, basketballs and old tires. Many of us are well-intentioned when we deposit items into the bins, but there are many things that do not belong there. Likewise, there are many items we can recycle, but end up just throwing away.
---
Materials that can be recycled: 
---
Metal 

Paper 

Glass 

Plastics 
---
Items that can be recycled but shouldn't be placed in the blue recycling bins: 
---
Textiles (clothes, shoes and bed sheets) 

E-waste (any kind of electronic equipment like. batteries, mobiles phones, microwaves)
---
Common household items that can be recycled easily: 
---
Toilet and kitchen roll tubes 

All empty detergent, soap, condiment bottles, cosmetic bottles and containers (both plastic and glass) 

Aluminium cans (from canned drinks and canned food) 

Flyers, letters, envelopes 

All plastic packaging from food e.g. bread/fruit bags and egg trays 

Tetra Pak beverage cartons, milk and juice cartons 
---
Items that cannot be recycled
---

Image credit: @paperplane_premium
There are some things that seem to fall under the branch of recyclable materials, yet they cannot be recycled. Some examples are: 
Used paper disposables that are contaminated with food waste

Styrofoam

Used tissue paper 

Receipts that have a layer of wax over them (paper receipts can still be recycled)

Disposable plastic plates and straws 

Oxo- and bio-degradable bags

Image credit: @hungryniki
---
How to recycle in Singapore
---

Image credit: Geneco
Make sure to rinse all containers previously filled with any sort of content – this is to prevent contamination of other recyclables, especially paper. Soiled paper cannot be recycled, and all recyclables that have been contaminated will be dumped and incinerated with general waste. 
In light of that, it is advisable to bag your recyclables before putting them into the recycling bin as this will help prevent contamination. Set aside a separate bin in your home for recycling so you will be more inclined to make recycling a habit. 

You can get a recycling bin, reusable bag or plastic bag to collect your recyclables.
Image credit: Zero Waste SG 
The most convenient recycling points are the huge blue bins situated around the neighbourhood – there's 1 recycling bin per HDB block. You can check the collection schedule here, and if you haven't spotted any of these bins in your vicinity, you can search for your nearest one here. 
---
Attend a recycling drive
---

Image credit: Tzu Chi 
You can also bring your recyclables to recycling drives like Tzu Chi Recycling Day. The only recycling drive in Singapore to carefully sort out the different components of an item, their process ensures that everything can be properly recycled. 
On every second Sunday of the month, you can drop off recyclables at collection points available islandwide at this recycling drive, where residents are also educated on what can and cannot be recycled.
---
Join a freecycling group
---

Image credit: Chloe Tan
To prolong the lifespan of items that you no longer want but still can be used, check out freecycling groups in Singapore and gift them to others who can put them to good use. Find a list of freecycling groups in Singapore – for everything from cosmetics and food to pre-loved furniture – here. 
---
Recycle at retail stores 
---

You can trade in 5 empty Lush pots or tubes for a free mask
Image credit: @essentiallyamylynn
It's common in other countries to return used bottles to the supermarkets to get a deposit back, but this practice just doesn't exist in Singapore. But there are numerous retail stores in Singapore that encourage the return and trade in of their empty product packaging in exchange for discounts and freebies. 
For example, Innisfree gives member points to their customers when they deposit their empties in bins situated in all their retail stores.  
Read more about recycling in retail stores here.
---
Donate or sell to The Salvation Army or Cash Converters
---
Another way to give life to unwanted items would be to donate or sell them. The Salvation Army accepts old books and clothes, and you can trade in your items for some spare cash at The Cash Converters, provided they are still in good working condition.
---
E-Waste recycling in Singapore
---

Image credit: NEA
Electronic waste cannot be placed in the blue recycling bins in our estates, but there are specific e-waste bins available island-wide. These particular bins are white and blue in colour. You can find them in many shopping malls, usually located beside the standard recycling bins. 

A 2-in-1 bin for recycling batteries and light bulbs
Image credit: NEA
Other than the e-waste collection bins island-wide, there are also a number of other e-waste recycling programs available in Singapore. ReCYCLE is a collaboration between Singtel and Singpost, where unwanted electronic items such as mobile phones, chargers, laptops and tablets can be dropped conveniently into ReCYCLE bins or any mailbox around Singapore. 

Image credit: Singtel 
Before depositing your e-waste into the mailbox, put it into a ReCYCLE envelope – you can collect these from any Singtel Shop, Singtel Exclusive Retailer outlet or Post Office. No postage charges apply.
---
Textile recycling in Singapore
---
When we are constantly pursuing the latest fashion, our outdated articles of clothing are carelessly thrown down the rubbish chute. But textile recycling bins are available in retail stores such as H&M, which accepts clothing and textiles regardless of the brand or the condition. 
Otherwise, there are also other ways you can give your clothing a new lease of life:
---
Schedule a home collection with Greensquare
---
Greensquare is a textile collection organisation based in Singapore. There are multiple drop-off points, but you can also schedule a collection if your clothes are too heavy for you to lug around. There's a minimum weight of 15kg you have to fulfill if you would like a doorstep collection. 

Image credit: Greensquare 
---
Earn a penny at Refash or give them to thrift stores
---
If your unwanted clothes are still in good condition, drop them off at thrift shops such as Refash or New2u Thrift Shop. 
You can earn money by selling preloved clothing on Refash, where you can drop off them off at any of their stores as long as you have a minimum of 10 pieces. 
Find out more about these thrift stores in our article here. 
---
Recycling symbols and what they mean
---
Most items have symbols emblazoned on their packaging to indicate if it is recyclable. However, most of us have no idea what the different symbols mean. Here are some common symbols that often appear: 
Image credit: Wikipedia 
Keep an eye out for this triangular symbol with 3 arrows in a continuous loop. This indicates that the material can be recycled. 
Image credit: Gallatin 
Similar to the green triangular loop, this symbol indicates the type of plastic that is used. Lower numbers indicate plastics that are less durable, and commonly used in disposable packaging such as soft drink bottles and containers for cleaning detergents and toiletries. They should not be reused frequently, as toxic chemicals from the plastic can seep into your food or drink.  

Image credit: Gladys Chua 
The symbols with Codes 1 and 2 are commonly recycled plastic. Plastics with a higher resin number are harder to recycle. Do note that in Singapore's context, recycling triangles with 3 and 6 cannot be recycled.

Image credit: Wikipedia 
This symbol indicates that the aluminium is recyclable. They are usually found on aluminium cans or aluminium spray bottles.
Image credit: Wikipedia 
This symbol looks like it indicates something can be recycled, but in fact, it merely means that the manufacturer of the product contributes financially to the cost of recovering and recycling packaging. It does not necessarily mean that it can be recycled. 
Image credit: National Environment Agency 
This logo is found on product packaging that has significantly reduced their usage of packaging material. This allows local treehuggers to make informed choices when selecting their items from the endless rows of products in supermarkets. 
---
How to recycle in Singapore
---
There are many ways you can kickstart a greener lifestyle in Singapore. It's easier now with the increasing number of recycling bins around neighbourhoods, and even pick-up services for textiles. With the rate of global environmental degradation, there's no reason for us not to start recycling everything we can – of course not without reducing and reusing whatever we can first. 
Find out more ways to be eco-friendly in Singapore in our other articles:
---
Cover image adapted from (L-R): @myevault, @ThePlasticRevo1
Originally published on 11th October 2019. Last updated by Josiah Neo on 7th September 2021.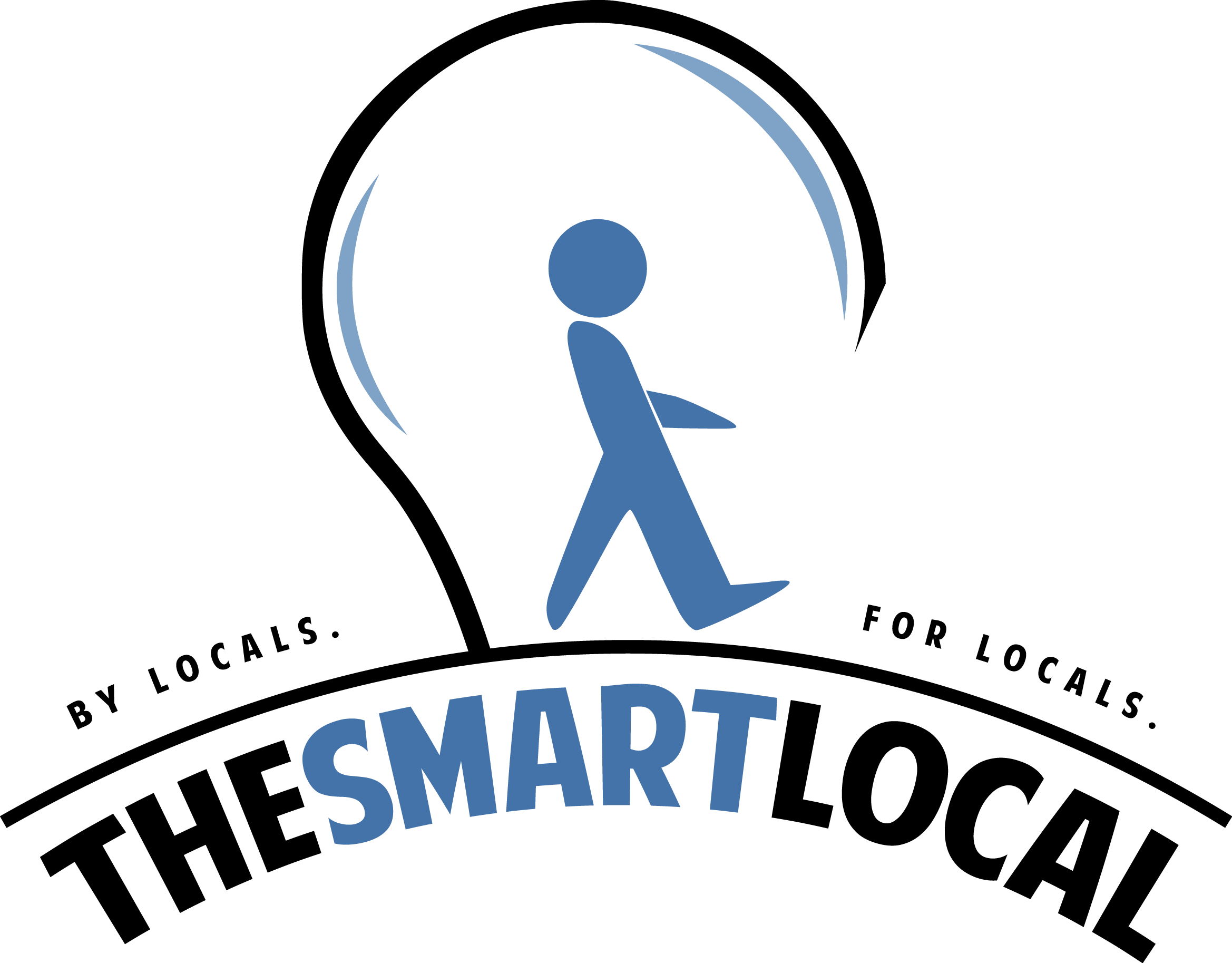 Drop us your email so you won't miss the latest news.