Discounts for reusable cups and containers
Image adapted from: @rosesandorchids, @kiehlsczsk
There are two kinds of people during lunch break: those that pack their meals in their own containers and those that have yet to join the bandwagon. And if you've already armed yourself with a metal straw for your drinks, have your very own bubble tea cup holder or use a bamboo toothbrush at home, kudos to you.
But we should all do our part: the simple act of replacing single-use plastic with reusable ones can save marine life and make our environment cleaner and healthier. And with these stores, you won't just be saving the planet, but you'll be doing your wallet a favour as well.
Here's where to get incentives just by bringing your using your own bag, cup or container:
1. Aloha Poke – free toppings with own container
Image credit: @ejsegovia
Aloha Poke is one of our favourite go-tos for a mean serving of poke salmon and salad, but beyond that, they also champion the need to conserve marine life by cutting down on plastic usage. One earth-saving hack you may not have heard of is that you can actually save money with your customised bowl.
All you have to do it bring your own container when you're ordering a bowl to-go and you'll score a free premium topping like avocado or quail eggs. It's a small gesture but will help you save a couple of coins for that added boost in your nutrient-packed meal.
They even make a conscious effort to ensure that the habitats of the fish they serve are retained and not harmed too – Aquaman would approve.
Opening Hours: Mon – Sat 11.30AM-2.30PM (Lunch), 5.30PM (Dinner)
Telephone: 6221 6165
Website
2. Starbucks – $0.50 off drinks with own reusable cup
Image credit: @achitawa
While you're checking out the new Starbucks Reserve outlet at Jewel Changi, you'll notice the return of their Stojo x Starbucks collapsible cup ($29.90) too. As if you needed any more reason to get one, every usage of a reusable cup entitles you to $0.50 off your drink.
It's the perfect excuse to take home one of these convenient coffee carriers, which comes in 2 colours – Black and Lavender. They're highly functional, and just like magic, can be compressed when empty to fit snugly in any bag.
Opening Hours: 7.30AM-11PM, Daily
Telephone: 6910 1181
Website
3. Kiehl's – collect merchandise redemption stamps with own bag
Image credit: @sheppardrichelle
Facial products – we shop for them on a regular basis, so just think about the amount of plastic and paper bags you're wasting each time you make a purchase. At Kiehl's, bringing your own bag will help accumulate stamps that'll bring you closer to getting complimentary merchandise.

Image credit: @kiehlsczsk
From travel size pouches to tote bags, go on a recycling streak to cop all of these Kiehl's items. The gifts become more attractive with the number of stamps you collect. Additionally, you can also exchange your empty Kiehl's product containers for a stamp as well. Find out more information on their recycling efforts click here.
Opening Hours: Mon – Sat 10.30AM-9.30PM | Sun 11AM-8.30PM
Telephone: 6732 5394
Website
4. Plain Vanilla Bakery – $0.50 off drinks and 5% off Deli items with own cups and containers
Image credit: @myfrong
Plain Vanilla Bakery's treats like good ol' red velvet cupcakes or savoury tarts are a sure mood-booster, and you wouldn't have guessed that their mission also includes promoting the use of biodegradable materials.
When you get a drink to-go, you'll get $0.50 off your purchase. For deli items, you'll get a 5% discount by bringing your own container.
Image credit: @pvbakery
Their sustainable efforts also extend to using recyclable packaging made of paper and wooden cutlery for takeaway orders. Drinks served in-house also come with a metal straw and orders to-go come with plant-based straws.
Opening Hours: Mon – Sat 8AM-7PM | Sun 9AM-6PM
Telephone: 8363 7614
Website
5. Happy Salad – 2 free toppings with own container
Image credit: @happy_salad
Salad bowls are always a good option to get in that daily dose of greens and proteins. At Happy Salad, you can choose from a wide variety of ingredients and even get 2 free toppings if you bring your own containers. So instead of splurging that extra couple of cents, you'll get to enjoy them on the house!
Address: #01-23, 3 China Street, Singapore 048660
Opening Hours: Mon – Fri 8AM-6PM
Telephone: 9374 9951
Website
6. Well Dressed Salad Bar & Cafe – $0.50 off cakes and drinks and $1 off salads with own container
Image credit: @welldressedsaladbarsg
Well Dressed Salad Bar & Cafe offers everything from wholesome salad bowls to desserts, all of which are vegan-friendly.
Good news if you're a sucker for cakes and refreshing drinks: you'll get $0.50 off your order when you bring your own container or cup. For takeaway salads, you can get them for $1 cheaper if you use your own tupperware. Good food, saving money and saving the environment – it's the holy trinity of benefits to start joining the go-green movement.
Address: 282 South Bridge Road, Singapore 058831
Opening Hours: 12PM-9.30PM, Daily
Telephone: 6534 7787
Website
Reduce, reuse and recycle for discounts and perks
There are a myriad of ways in which we can play a part in saving the Earth, such as actively using metal straws and using tote bags for takeaways instead of plastic ones.
If you're in need of that little bit of motivation to get started, rewards like discounts and free merchandise might just help convince you to get started in this increasingly popular initiative.
Run to save our oceans with adidas Run For The Oceans
Image credit: adidas
If you want to go a step further to help save our planet, the adidas Run For The Oceans (RTFO) gives you the opportunity to do so on 8th June 2019. For the second year in a row, the run aims to increase awareness on the threat of marine plastic pollution and effect change.
If you've been thinking about lacing up your sneakers to do some good, this is it! In fact, by participating in the run, you'll be directly playing a part in strengthening ocean sustainability efforts as every KM clocked will raise USD$1 for the Parley Ocean School (capped at USD$1.5mil), educating the youth about the threat of plastic pollution and inspiring them to take action.
Image credit: adidas
Don't worry if you're unable to be there for the event itself as you can take part in the adidas Run For The Oceans Digital Run Challenge from 8th to 16th June 2019 too. Through the Runtastic app, you'll be able to clock in the distance you cover in your own time within that week, where each KM will similarly contribute USD$1 towards the initiative (capped at USD$1.5mil). Click here to download the Runtastic app, and join the Run For The Oceans Challenge to get started!
So get on your fitspo gear and sweat it out for the sake of our underwater friends. You'll be rewarded with a fitter lifestyle – but the biggest reward is knowing that you played an active role in helping our oceans to be healthy and clean.
adidas x Parley Run For The Oceans (RTFO)
Date: Saturday, 8th June 2019
Time: 7:45AM to 9:45AM (registration starts at 7:30AM)
---
This post was brought to you by adidas.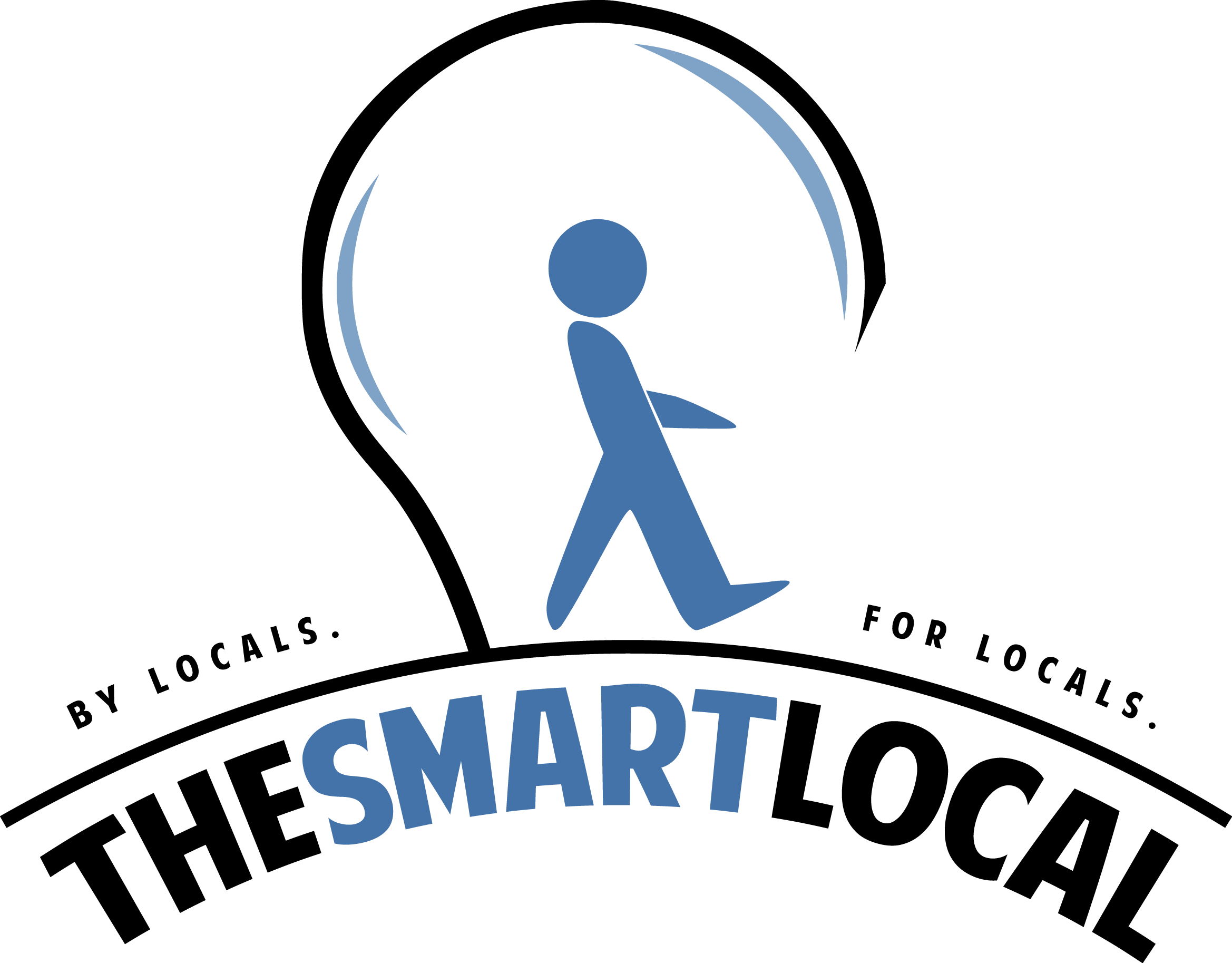 Drop us your email so you won't miss the latest news.