Sustainable clothing & fashion brands in Singapore
---
Image adapted from (left to right): @ubuswimwear, @august_society
We're always on the lookout for new pieces to add to our closets, and clothing brands are churning out new lines every other day. For some of us, adopting the latest fashion trends is an essential part of our lives. But this practice of fast-fashion coupled with our buy-and-throw-away culture is more harmful to the environment than we realise. Instead of feeding into that detrimental process, try shopping from a sustainable clothing brand instead, and you'll be able to strut in style without compromising our Earth.
Read our other articles on eco-living in Singapore here:
1. Esse – minimalistic clothing
Made from bamboo fabric and wood pulp fibres
Left: Self-tie Spaghetti Top ($75), Right: Organic Cotton Crop Overlap Top ($79) and Organic Cotton Double Layered Pants ($118) Image credit: Esse The Label Esse's clothing line consists mostly of minimalistic pieces in earthy or muted colours. Their pieces also feature flattering cuttings like self-tie spaghetti strap tops and sleeveless square neckline tops, which also allow you to stay cool in the heat while still looking classy.
Image credit: @essethelabel But the best thing about this store is that their clothes are made from sustainable plant fibre materials such as bamboo fabric and Tencel – a fibre which comes from wood pulp. Some are also upcycled from over-ordered fabrics from designers or fabric warehouses.
Clothes made from Linen, Tencel, Bamboo fabric and organic cotton Image credit: @essethelabel Compared to contemporary cotton, Tencel fabrics are less likely to shrink after a couple of washes, which justifies the slightly steeper prices of these clothes. And if ironing is just a chore you want to live without, you'll be pleased to know that this material also wrinkles less. Website
2. August Society – swimwear and leggings
Made from waste plastic like fishnets and carpeting
Image credit: @august_society August Society's line of swimwear and athleisure comes in funky patterns and bright colours. You'll be surprised to know that these pieces are made from the fibres found in waste plastic such as fishnets and carpeting, which are then woven into fabric.
Image credit: @august_society
They have many different cuttings, from matching bikini sets to one-piece costumes, as well as long-sleeved swim tops for those who prefer to cover up. If you need new attire for yoga or spin classes, they also have a range of leggings.
Kauai Rash Guard in Army Green and Terracotta ($119)
Image credit: @august_society
Website
3. MATTER – dhoti pants with tribal prints
Made from biodegradable fabric
Image credit: @matterprints
Ethical fashion is what matters at
MATTER
, a clothing brand that manufactures boldly printed pants, dresses and outerwear made from biodegradable fabrics. Designs here have a unique tribal theme which works well with the squarish cutting of their tops and flared bottoms.
Unique cuttings like the Sideswept Dhoti in Chambray Chili (pant in bold red)
Image credit: @matterprints
MATTER's variety of printed pants that come in cuttings like the
Sideswept Dhoti
or
Classic Wideleg (both from USD$129, ~$175)
are great for smart-casual events. For a new power outfit, sport their two-piece sets from the Matching Sets Collection.
Classic Wideleg (USD$129, ~$175) and Indus Arrow Noir (USD$79, ~$107.30) Image credit: MATTER
The additional fabric that comes from the production of their clothes are used to make smaller pieces for children.
Image credit: MATTER
Website
4. Terie – undergarments for women
Made from organic bamboo
Image credit: @terie Any woman will agree that comfortable undergarments are key to getting them through the day. With Terie's breathable wire-free and softwire bras, you can support your assets without hurting them.
Jersey Mocha ($44.90) which comes in navy blue as well Image credit: @terie These undergarments come in shades of beige, black, and blue, and you can choose between those with clasps, or easy-to-wear bralettes. All items are made from organic bamboo as well, which are a more eco-friendly alternative to cotton as it's more self-sustaining and requires less water and fertiliser to grow. Website
5. Bundies – men's briefs
Made from organic cotton and sustainable beechwood fabric
Prices start from $54 Image credit: @bundies_basics For all the men out there, Bundies has got boxers and trunks to hold all your goods together without compromising on comfort. These are made from organic cotton and Lenzing Modal fabric, which is woven from fibres harvested from sustainably-grown beechwood plantations in Europe. They have both solid colour options as well as quirky patterns, with special editions for occasions like Chinese New Year as well. Website
6. Source Collections – basic tees for men and women
Made from renewable fabric
Image credit: @sourcecollections Basic solid coloured tees are essentials because they are so versatile – throw on some flannel and you get casual streetwear, or fancy it up with a blazer and long trousers and you're all set for work. And both guys and gals can get an eco-friendly version from Source Collections.
Tees come packaged in reusable paper envelopes Image credit: @sourcecollections This brand makes their t-shirts made from natural or renewable fabrics, reducing the harm that fashion has on our environment. You can get any style of basic top you need here, from singlets from $42 to crew neck and V-neck tops at $48.
Image credit: @sourcecollections Website
7. KALAIA Label – flowy boho dresses
Made from leftover fabric
Image credit: @kalaia.label Given Singapore's weather, airy dresses are good to throw on when you're too lazy to think about what to wear. KALAIA Label is one such brand where you can a range of these flowy bohemian outfits. These dresses are upcycled from leftover fabrics, reducing the waste created by the fashion industry.
Image credit: @coco.mercy Accessorise your dresses with their rattan hand carry bags, which are of a good size to fit all your items.
Image credit: KALAIA Label You can message them directly through Facebook to make a purchase.
8. Ubu Swimwear – reversible swimsuits with UV protection
Made from waste products like fishing nets
Image credit: @ubuswimwear
Ubu Swimwear
has all you need for a day at the beach or the pool. Their swimming costumes are made from Econyl, a type of nylon made from waste products like fishing nets. The material is made to be more durable and also comes with a high UV protection rating.
Sport a striking blue swimming costume
Image credit: @cecile_photography
Some of these are reversible, so you can pick between patterns and solid colours depending on your mood. And if showing off your assets is not so much your thing, pick their more modest halter pieces instead of those with plunging necklines.
Image credit: @ubuswimwear
A reversible bikini or halter swim top retails at
$75
while the one piece designs cost
$130
. And don't forget to throw in an
ORETI Turkish Towel ($40)
into your haul as well for a pop of pastel when you go for your dip in the waters.
Website
9. Baliza Shop – beach dresses
Made from organic cotton coloured with plant-based dyes
Baliza Shop mainly sells maxi dresses (from $149) fit for beach outings or casual days out. They have a variety of floral and geometric prints coupled with V-shaped necklines, which make for flirty and fun ensembles. They also sell breezy kaftans (from $129) with tie-dye prints and tassels.
Image credit: @anlyn
The beach dresses are made from organic and sustainably sourced cotton from Aura Herbal Textiles, a company that prints and colours their materials with natural plant-based dyes.
Website
Eco-friendly fashion brands in Singapore
If you're riding on the wave of metal straws or bringing your own containers to dabao lunch, shopping from sustainable clothing brands is another way you can lead an eco-friendly lifestyle. And you won't be shortchanged in terms of style either, because these brands have everything from flowy beach dresses to basic tees and undies.
Also check out: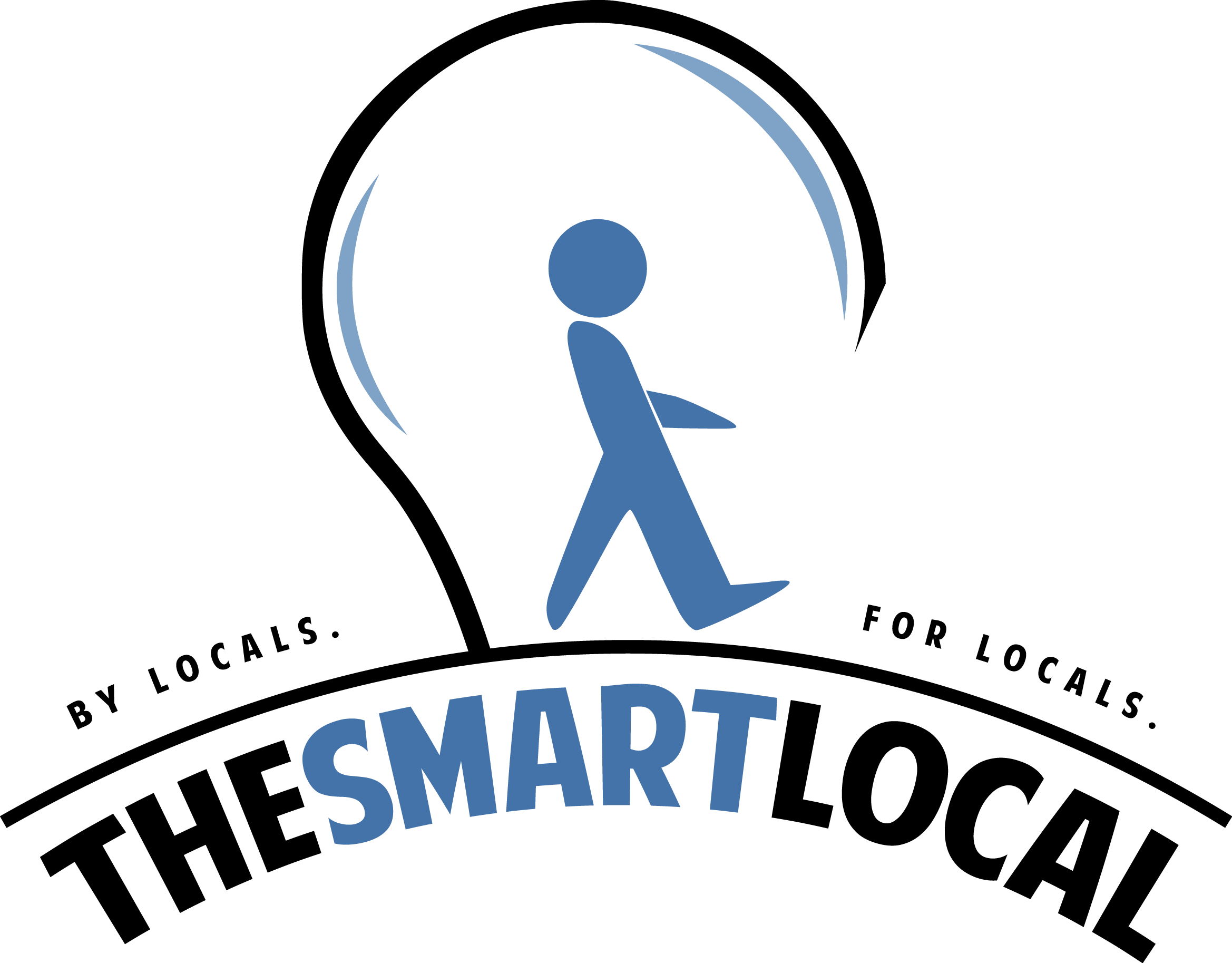 Drop us your email so you won't miss the latest news.