Online interview tips
---

Online interview tips
Although you're in the comfort of your home, an online interview ain't just a typical Skype/Zoom/Google Hangouts call with your buddy. With the world slowly moving toward this more convenient option – especially with COVID-19 throwing a wrench into traditional job interviews – it's time to keep up with the times.
While still a job interview, they're much different than those in-person. But because of this, there are a few unspoken rules and online interview tips you should follow to snag some brownie points with your potential employers. 
---
1. Eliminate potential distractions by closing doors or informing your family
---

Image adapted from: BBC
Raise your hands if you remember that viral BBC video, where the professor's kids barged into the room while he was being interviewed on live TV. While that incident was a giggle to watch, I'm sure you wouldn't want that to happen to you during a make-or-break moment in your career. 
The preventive measure is simple: if you're in your room, lock your door. If you're in a common room and live with family or housemates, give them a polite heads up that you'll need some serenity for a set period of time. 

Image credit: @thesmartlocalsg
If your interview is at 10AM, and you know that your brother or roommate wakes up at the same time and turns on the noisy blender to make his daily morning smoothie, it's totally on you to inform them beforehand.
---
2. Check your internet connection and hardware beforehand
---
3 essentials of the online interview are: Wi-Fi, microphone and webcam. Check your Wi-Fi by seeing whether HD YouTube videos are loading smoothly, or stuck buffering at 360p. If your connection is known to be spotty inside your room, it's advisable to shift to where the router is. Or place a table next to it if you don't wanna take any chances.
While you don't need some fancy YouTuber microphone or webcam for the interview, it's good to check if they actually work. Check early too so if any hardware is spoilt or missing, there's ample time to source for one.
---
3. Act & look professional even though you're in your living room
---

What you shouldn't do
Just for those 15-30 minutes, pretend that your living room is a simulation of an office. So just like a traditional in-person interview, maintain good posture and avoid slouching. While snacking or drinking BBT in an informal video call is okay, stick to a glass of water for this one. 

What you should do
Acting the part is just half the story; you need to look the part too. Browse your wardrobe for outfits that are at least smart casual, and don't be afraid to dress up entirely business formal either. Even accessories like watches or necklaces can go a long way in giving a solid first impression.
Not to mention another important tip: dress the bottom half of your body too.
As easy as it is to just iron and put on a nice shirt, that's just being lazy. Plus, you never know if something might cause you to stand up and expose your suit 'n shorts combo. Dressing fully also puts you in the mindset of a professional candidate, helping you focus on the interview better.
So here's a tip: make use of online-retail where you can easily scroll for stylish-cut blazers, long-sleeved white blouses and classic-looking watches. Some even have special discounts – all DBS/POSB Cardmembers can score up to 26% off ZALORA or 10% off A for Arcade. Just remember to shop for pants too. 
---
4. Be early by at least 10 minutes
---
"My interview is at 9AM, but I don't need to travel there, so I'll just turn on my laptop at 8:55AM". That mindset will only bring you embarrassment when suddenly, thanks to Murphy's Law, there's a Windows update that doesn't seem like it'll ever finish loading.
Punctuality is key no matter how the interview is conducted, so be ready at least 10 minutes early. And by ready, we mean that you should be properly dressed, seated, laptop on and logged in to whatever video call service you're using. It doesn't reflect very well when you're late for an interview that's literally from your home.
---
5. Give the interviewer your full focus & maintain eye contact
---
It's already hard enough to maintain eye contact with someone in real life, and it's going to be even more awkward with their face covering 80% of your computer screen. But this age-old tip is still one of the best ways to establish a connection with your interviewer, especially since you're not physically in the same room.
Avoid staring into the different corners of your screen, the keyboard or yourself for too long. Instead, take note of the webcam position and occasionally look there. Coupled with some regular nods and smiles, it'll help them see you eye-to-eye. Full focus is also better achieved with hand gestures and body language. 
---
6. Have notes on your screen with critical information
---
We know it sounds contradictory to the above point, but if you think about it, one way to "cheat" online interviews is by having notes with you. It's always helpful to know about the company's history and past projects.
These notes do still have to be placed strategically, however. Use a sticky note app on your computer and place them around the same area where your eyes should be directed. That way, a quick glance will remain undetected. 
Don't spam the notes with paragraphs or a fixed script of things to say either, use bullet points and include only critical information. It's definitely a useful cheat, but it doesn't mean you can skip the actual studying.
---
7. Speak slower than usual
---

Image credit: @thesmartlocalsg
Some people are naturally fast speakers, who don't pause during sentences and have a tendency to ramble on and on. As time goes by, they get even faster without realising – which makes it super hard to keep up. 
If this is you, stop. Slow down. Words don't transmit as clearly through the internet, so your sentences might get chopped up. Oh, and don't forget to e-nun-ci-ate your words too.
If your interviewer is the one who's speaking too fast with words being lost in translation, a quick "Sorry, I couldn't catch that last question, could you repeat it please?" never hurt anyone.
---
8. Stay calm if things go wrong & have a backup plan
---

Image credit: @thesmartlocalsg
Technology can be unreliable, and the interviewer knows this too. Unforeseen lag or connection loss from either side can happen, so don't go into a flurry of panic if you accidentally get disconnected – they're unlikely to mark you down over a technical fault.
In fact, panicking could not only mess up your confidence, but also make things worse. Frantically turning the router on and off is definitely more time-consuming than just waiting it out.

Image credit: @thesmartlocalsg
For even more peace of mind, have a backup plan if something truly disastrous occurs like a (touch wood) power outage or computer failure. For example, have your phone or tablet ready and logged in – a phone interview is still better than no interview.
---
9. Practice with someone to help you conduct a mock interview
---
We're in an era of social distancing (hence the online interviews), but that doesn't mean that your friends can't support you. Ask someone to role-play as your interviewer and assess your eye contact, body language and talking speed. This way, you'll feel extra prepared and ready to ace that interview.
Also, wear what you would during the actual online interview so you can test out the comfort levels, and get their opinions on whether it's a yay or nay. If it's a nay, you know what to do.
---
Dress professionally with DBS/POSB promos
---
Since there are few ways to establish a connection and vibe with your interviewer online, clothing choice becomes an essential component. We're all staying indoors during this period of time, so DBS/POSB are making shopping safe and convenient for their Cardmembers with various online-retail promotions.

Image credit: ZALORA
On ZALORA, first-time users are treated with 26% off their first purchase with no minimum spend, capped at $40. Returning users don't have to feel left out, as there's still up to 22% off with a minimum spend of $100 with the promo code 'DBS22STYLE' from 24th April 2020 to 10th May 2020.
After you've finished looking through the blazers and button-up shirts from ZALORA Basic, TOPMAN or Cotton On, enter either 'DBSNEW2020' or 'DBS2020' at the checkout for new and returning users respectively. 

Image credit: A for Arcade
If smart casual is what you're gunning for instead, A for Arcade is a more wallet-friendly option to dress you up. For the ladies, opt for a stylish dress or gown for an effortlessly chic look from $39. 

Image credit: A for Arcade
For the gents, sports jackets are the ideal cross between casual and professional. With sale prices and limited stock from $29, simply team this outerwear with a plain tee and you're good to go. To sweeten the deal, new users can snag 10% off their first purchase with the code 'AFADBS10'.
Image credit: Net-A-Porter
For ladies looking for a more luxurious outfit, Net-A-Porter is also having a 15% off sale on their selections. You'll find that dresses, coats and even jumpsuits from Versace or Saint Laurent work perfectly to nail that first impression. You can even check out their fashion blog before using the promo code 'DBS15' at the checkout.
There are still more retailers like Love, Bonito offering up to 15% off discounts as well. But note that all the promos listed are for DBS/POSB Cardmembers. 

Image credit: DBS
As a cherry on top, the DBS Go Online promotion lets you score 8% of your spending back in cash credits or eVouchers. Simply register for the campaign via the DBS Lifestyle App now and snag this great bonus when you reach your spending goal. It's valid in conjunction with the fashion deals too – so happy shopping and we hope you nail that next interview!
---
This post was brought to you by DBS.
Photography by Alif Muhammad.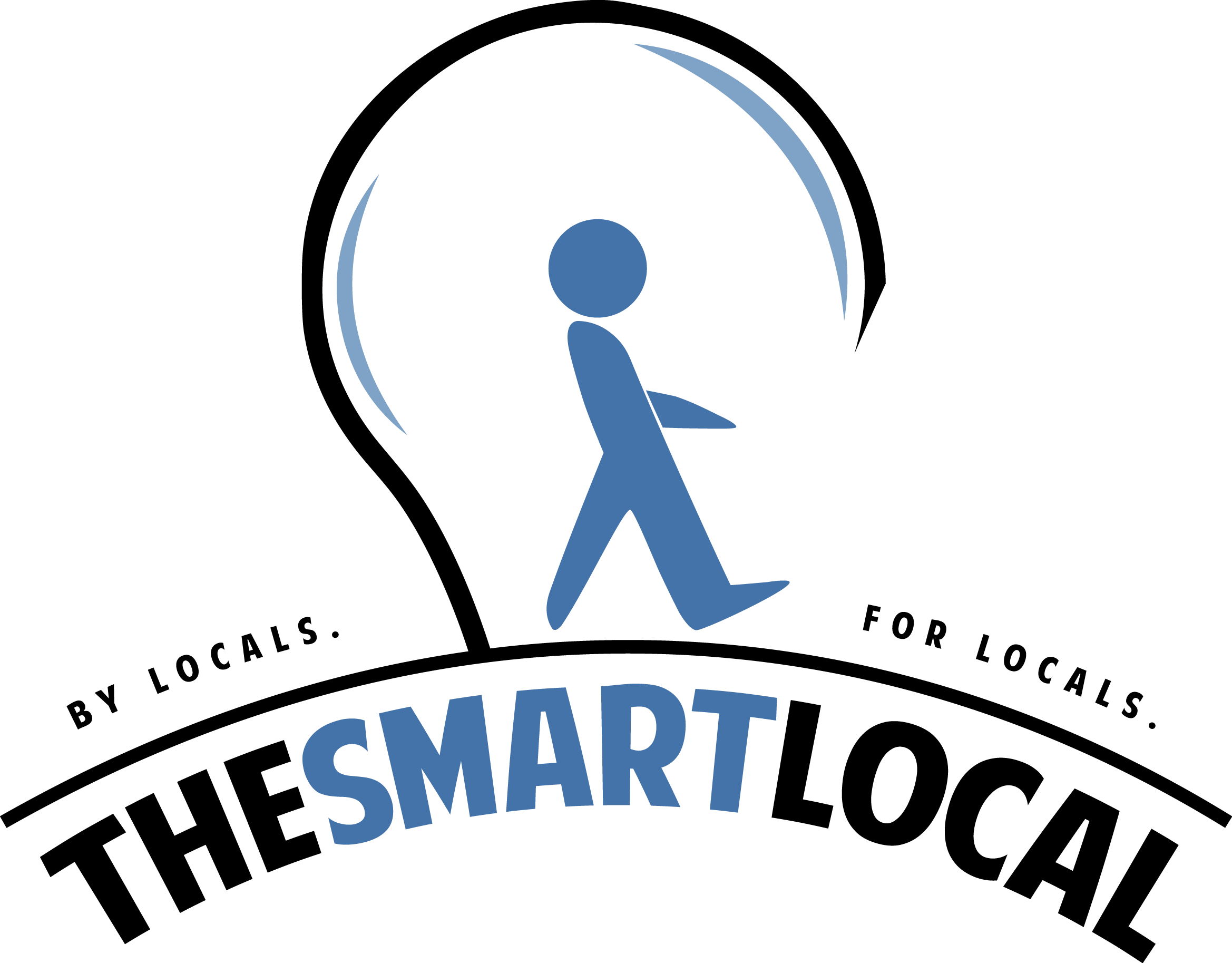 Drop us your email so you won't miss the latest news.