Online Ramadan Bazaar stalls

---

Image adapted from (clockwise from top left): @charkoisg, Eatbook, Adrianna Yariqa, @viasyafiq

Many of us flock to Ramadan bazaars each year, particularly the Geylang Serai bazaar. The colourful lights, aroma of mouthwatering food, and streams of cheerful people never fail to create the perfect festive atmosphere for us to bask in.
But in an attempt to curb the rising number of coronavirus cases in Singapore, we won't be having our regularly scheduled Ramadan bazaars this year. That doesn't mean we can't still enjoy the feels through an online Ramadan bazaar. Many of the vendors at Geylang Serai are going online to bring the Ramadan spirit right to your doorstep. Here are a few of them:
Check out other businesses that have gone online here:
---
1. Charkoi – first yu char kway manis in Singapore

---

Image credit: @charkoisg
Whether or not you've come across this stall at the Geylang Serai bazaar, you're probably still familiar with youtiao. This local business has turned our usual salted fried dough into Singapore's first ever yu char kway manis.

Image credit: @charkoisg
It's essentially youtiao but as a dessert with toppings like nutella, oreo, honey cornflakes, cheese, and rainbow sprinkles. If you don't have a sweet tooth, opt for their savoury flavours like chicken floss and spicy tuna mayo.
To order, just send them a DM on Instagram, fill in your information and make your payment through PayNow. Then all you have to do is wait for your order to arrive! An $8 island-wide delivery fee applies.
Order here.

---
2. Haziq Sahooman – modern Raya clothes for men with free delivery

---

Image adapted from: @haziqsahooman & @haziqsahooman
Just like everyday clothing, men typically have fewer options than women when it comes to traditional Malay outfits. If you've ever struggled to find traditional wear for yourself or your male family members, we've found somewhere you can turn to – Haziq Sahooman.
The designs here deviate slightly from typical Malay menswear but still retain its traditional essence. Here, you'll see more muted colours and modern takes on traditional designs like batik. So if you're looking to get some shopping done in time for Hari Raya, make use of their free delivery until 24th April 2020.
Browse their collection here.

---
3. Walaku.sg – local food with a twist

---

Image credit: @walaku.sg
You'll typically find Walaku.sg at Geylang Serai selling to-go dishes like corn and signature nasi lemak bakar. But their other dishes like smoked duck laksa and salted egg pasta with grilled salmon that are available in their dine-in restaurant are worth a try.

Image credit: @walaku.sg
Fortunately, their delivery menu isn't limited to the usual pasar malam appropriate food. Besides local food with a twist, the menu even has atas food like lobster. You can order through Lalamove or GrabFood but take note that they currently only deliver around Yishun.
Their prices are reasonable as well, going as low as $7 for local dishes.
Order here.

---
4. Broti – creamy Thai milk tea flavours

---

Image adapted from: @broti_sg & @viasyafiq
Any pasar malam fan knows that Thai milk tea is a staple drink to buy during any bazaar visit. You don't have to worry about missing these during this Ramadan since Broti SG is offering delivery services for their iconic beverages.
They have 3 flavours in a standard 1L size available for delivery – original, green tea, and earl grey. You'll have to order a minimum of 3 cups but it comes with free delivery.
Order here.

---
5. Adrianna Yariqa – chic Raya sets for families

---

Image credit: Adrianna Yariqa
If you want your Gucci gang to stand out during Hari Raya, here's where you can get your next Raya family sets. Adrianna Yariqa is a popular modest designer brand in Singapore and it's no wonder why – their take on traditional Malay wear uses modern patterns and colour combinations.
Since you can't visit their physical stall at the Geylang Serai bazaar this year, do all your shopping online. You'll get free delivery and you can even opt to pay in instalments.
Browse their catalogue here.

---
6. Beef Bro – Singapore's first mentaiko beef cubes

---
Most of us know Beef Bro for their torched beef cubes topped with sinful mentaiko. If you're looking for more than just beef cubes, don't worry because they have meal options like nasi lemak, mentaiko pasta, bento sets, salmon, and truffle fries.
The best part is, they have free island-wide delivery until 2AM so even if your beef cravings hit you at midnight, you have the perfect supper option ready.
Order here.

---
– Bonus –

---
TheHalalEater – virtual Ramadan Bazaar with everything

---
When online shopping isn't enough, here's an initiative to keep the spirit of Ramadan alive. Even if we can't gather physically this month, businesses like The Halal Eater have made it possible for Muslim-owned and halal businesses to continue selling their products.

Image adapted from (clockwise from top left): TheHalalEater 1, 2, 3, 4
This benefits both business owners who have no online platforms, and customers who are shopping for their Raya needs. You can find items like kueh, Malay traditional wear, cakes, footwear and makeup.
See what they have here.
---
HalalFoodHunt – kueh and quirky accessories

---

Image credit: HalalFoodHunt
Do your part in supporting local businesses by getting your Raya kueh from HalalFoodHunt. The kueh they're selling this month are from 11 small businesses. You'll be able to pre-order them until 26th April 2020.

Pineapple tart pin
Image credit: HalalFoodHunt
Besides food, they're also selling themed accessories like tote bags, mugs, and quirky hijab pins. To cash in some savings, use Shopback and you can earn up to 60% cashback on your shopping.
Check them out here.
---
Online Ramadan Bazaar shops

---
Just because bazaars are closed this year doesn't mean we can't keep the Ramadan spirit alive through an online Ramadan bazaar. Check out these businesses that will bring all your Raya essentials to your doorstep. While you're at it, you're helping keep small businesses afloat so it's a win-win!
Check out our halal-related food guides here: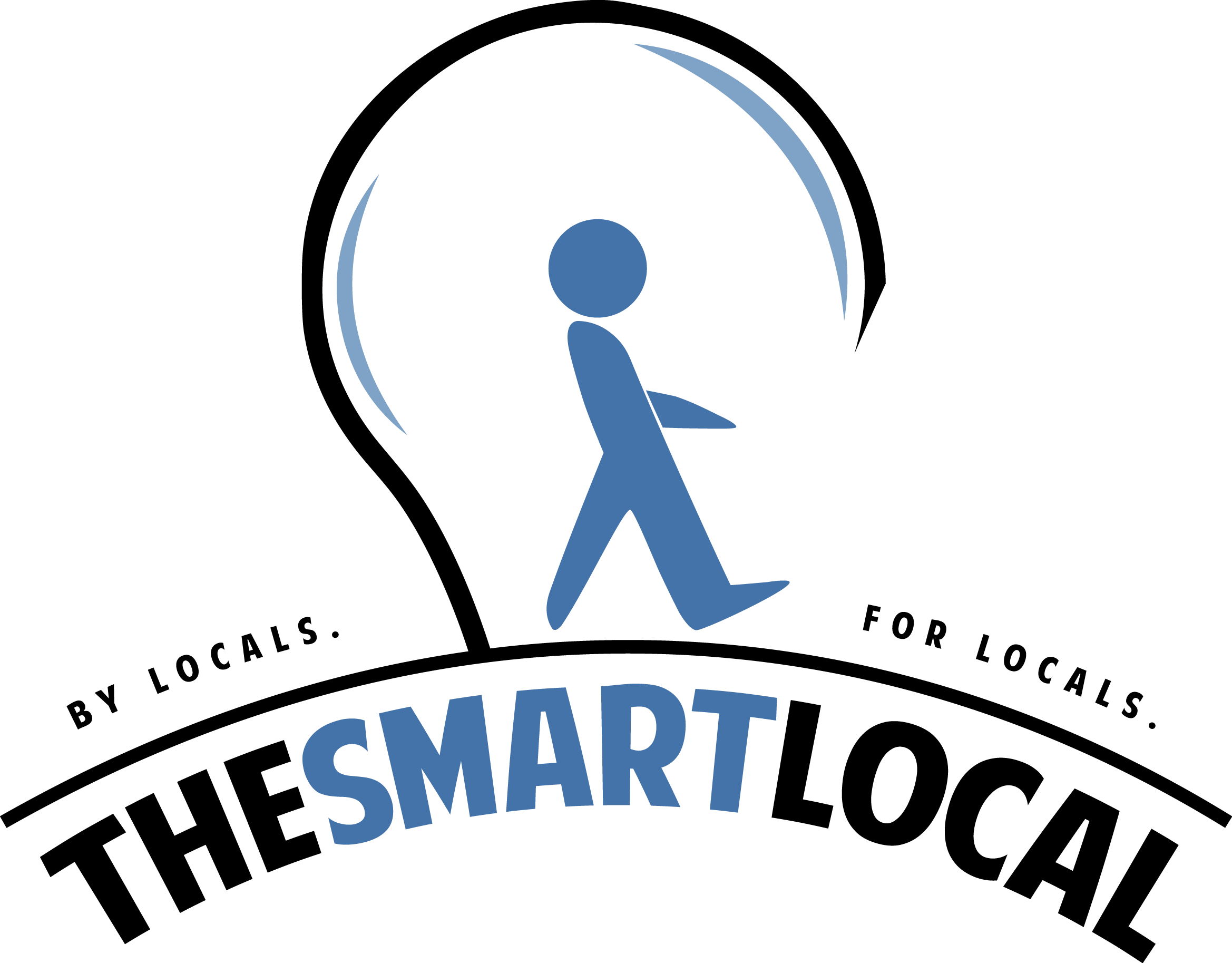 Drop us your email so you won't miss the latest news.