Halal groceries online delivery
---
If you constantly find yourself dreading those weekly grocery runs or would rather your mom order groceries online in this Covid climate, we hear you. It isn't easy getting all your halal groceries from one location, but with this list of 10 online halal grocery shops that deliver, you won't have to flit from market to market to round up your essentials for the week.
Read our other articles about halal grub:
---
1. Adam Halal – Australian grass-fed steak and poultry
---

Image credit: @adamhalal.sg
If you come from a family of self-professed carnivores, then Adam Halal is the place to go for the whole gamut. We're talking Australian grass-fed beef, lamb, chicken and even sheep. You'll find an assortment of cuts from rib eye and T-bone steaks to 1KG Tomahawk steaks and even cross-cut shanks if you're in the mood to whip up some osso bucco.
You can get fresh whole chicken wings for just $6.50 and chilled lamb biryani cuts for $16.90, to name a few. 
Delivery: $10 for island-wide delivery with a minimum order of $30.
---
2. Nikmart Halal Frozen – Frozen food & pre-made pastes
---

Nikmart has an array of bazaar-worthy kuih you can prepare at home
Image credit: Nikmart
Nikmart Halal Frozen is one of the known 100% online halal grocers we have on our sunny island. Its name is a wordplay on the Malay word "nikmat" which means "blessings". It's well-known for carrying frozen foods like popcorn chicken and curry puffs – great for easy sahur (pre-dawn meal) prep.

They have a wide selection of pastes from Asyura, like soto and salted egg pastes.
Image credit: Asyura Paste
They also have pre-made frozen pastes for beginners to have a go at whipping up your favourite Malay dishes such as mee soto and sambal goreng.
Delivery: Free delivery over $39.90
---
3. The Meatery – shabu-shabu-worthy meat
---

You can also get their marbled yakiniku cuts to grill at home
Image credit: @themeaterysg
The Meatery carries a selection of prime halal beef from Australia, New Zealand, and even Argentina. The cheapest cut you can get here starts from $11 for a steak so it's relatively affordable.
If you're a hotpot fan but have limited options out there, you can still make your own extravagant halal hotpot at home. You can get 200G of Full Blood Wagyu MS 9+ Picanha Yakiniku for $36. It's a steal, considering MS 9+ means the meat comes with a ton of decadent marbling.

You can have this shabu-shabu set-up on your dinner table at home
Image credit: @shabu_shaburi
You can also create homemade beef stock for your shabu-shabu by boiling Australian Beef Bones ($8.50/kg). Quote "GIMMEMYMEAT" at checkout to enjoy 10% off your first order with them. On top of that, score free delivery for orders over $120.
Delivery: Free for orders above $120, otherwise $10 for island-wide delivery.
---
4. Suzy Ameer Online – Condiments & confectionery
---
Suzy Ameer Online is famous for being the go-to online supermarket for halal groceries. They are stocked with different condiments such as sambals and soy sauces. That's not all – they have desserts that can be delivered too. Think kuih suji, cream puffs, eclairs, and a ton of swiss rolls.

Convenient cooking pastes can be found here
Image credit: Suzy Ameer Online
Snag free delivery on your halal groceries from their site for orders over $150. They also deliver island-wide except for Sentosa Island, and there must be a minimum order of $50 to order from the e-supermarket.
Delivery: Free for orders over $150, otherwise $7-$10.
---
5. The Meat Up – Halal dry-aged meat & sparkling wine
---

Your cuts are vacuum-sealed before they're sent for delivery
Image credit: @matteferdy
Dry-aged meat is famous for being more tender and robust in flavour, compared to normal cuts. The Meat Up serves up halal dry-aged meat for Muslims who appreciate a good cut of beef. They offer a wide array of dry-aged Black Angus beef cuts like ribeye, porterhouse, prime ribs, and briskets.
Image credit: The Meat Up
If you're looking for a non-haram drink to pair your meats with, get one from their selection of halal wine and beer. Pick up a bottle of their Alternativa Rosato Sweet, a sparkling wine with notes of wild berries or their Alternativa Rosso Sweet Sparkling Red Wine to impress your guests on special occasions.
Delivery: Free for orders above $200, self pick-up is free.
Note: All delivery is priced at $5 until further notice due to Covid-19.
---
6. 7mall.shop – Wide variety of household items & fresh produce
---

Get your vitamins and minerals from fresh fruits sold at 7.mall.shop
Image credit: @7mall.shop
7mall.shop is another online supermarket that caters to the Muslim community. But what makes them unique is that they carry a ton of fresh produce you can have delivered to your home. 
This includes fruits like Korean pears and dragonfruit on occasion, and vegetables like onions and shallots. In addition, you can cop household items like glass cleaners and insect repellents if you've run out.

There's also fresh seafood for you to purchase on 7mall.shop
Image adapted from: @7mall.shop
To aid the elderly, the e-supermarket provides free delivery to the Silver Generation. On top of that, shoppers can enjoy free delivery with a minimum spend of $70.
Delivery: Free delivery with minimum order of $70.
---
7. CS Foods – Finger food & halal meats
---

Image adapted from CS Foods & CS Foods
If you're the type who prefers snacks over meals during sahur, CS Foods has got you covered. They have a bunch of them, ranging from $2.40 Chicken Frank sausages to crinkle-cut fries that are only $10/2.5KG. You can also get calamari ($16.40/KG) and popcorn chicken ($13.50/KG) if you're planning a feast at home.
On top of that, they have a range of halal meats, ranging from cuts of beef, lamb and chicken, plus frozen seafood too.

Image credit: CSFoods
Their website has a 10% off promo if you checkout your cart with the code "NOPANIC". If you're planning for a feast, delivery is free if your order is above $60.
Delivery: Free delivery for orders above $60.$12.99 delivery fee for orders up to $40, $8.99 for orders between $40-$50, and $6 for orders between $50-60.
---
8. SBYMeat.com – Bulk satay offers
---

Image credit: Wikimedia Commons
Those who've been craving late-night suppers can actually have pre-made satay at home with SBYMeat. With 50 sticks of beef, chicken or mutton satay going from an affordable $19.90-$24.90 with gravy included, you'll always have satay on standby for when the cravings hit.

1kg Beef striploin ($19.50)
Image credit: SBY Meat
You'll be able to whip up homemade soup tulang with an order of their premium mutton bones ($7.30/1KG) or stock up on beef knuckle ($19/1KG) and beef rendang ($16/1KG) for weekend cookouts.
Delivery: $10.70 island-wide delivery with a minimum order of $50.
---
9. Toko Warisan Halal Frozen Food – Instant food for quick meals
---

No need to miss your regular mamak stall sessions – just heat up some roti prata and you're good to go
Image credit: @jimmyfooddiary
Toko Warisan has been well-known as every Malay wedding's berkat (gift exchange between the bride and groom) supplier. They also birthed Toko Warisan Halal Frozen Food. This online supermarket has a plethora of instant food like instant prata and frozen mini-pizzas for those who tend to wake up later for their pre-dawn meals.
You'll be able to get free delivery for orders $80 and above, great for a nice food stock up. There's also a minimum order of $50 so do be sure that you have everything you want in the cart.
Delivery: Free for orders over $80 with a minimum order of $50.
Toko Warisan Halal Frozen Food Website
---
10. Halal Mart SG – Seafood & marinated meats
---
Those not looking to brave any crowds at the wet markets can order their fill of fresh seafood and meats on Halal Mart SG. Bringing the best of both the wet market and the supermarket, Halal Mart SG stocks everything from marinated cuts of sirloin steaks and fresh poultry to tauhu kering (dry tofu) and lontong (rice cake).
Image adapted from: HalalMartSG
You'll find tempeh from $0.60 per piece and ready-made pastes for sup tulang merah and chicken curry as well. Another plus point is that your buys will be shipped right to your doorstep in under 12 hours to ensure all your groceries are kept fresh.
Delivery: Free for orders above $80. Otherwise $10 delivery fee for orders under $80. 
---
Online delivery services for halal groceries
---
Whether you're someone who loathes physical groceries runs or just the one in charge of rounding up the week's necessities, you'll now be able to sidestep the physical queues and possible exposures by ordering your groceries on any of these 10 halal supermarkets.
Check out our other articles here: 
---
Originally published by Yada Kadir on 21st April 2020. Last updated by Kimberly Wong on 11th June 2021.
Cover image adapted from (clockwise from top left): @shabu_shaburi, @crappysotong, @jubiss1234, and @_ffr11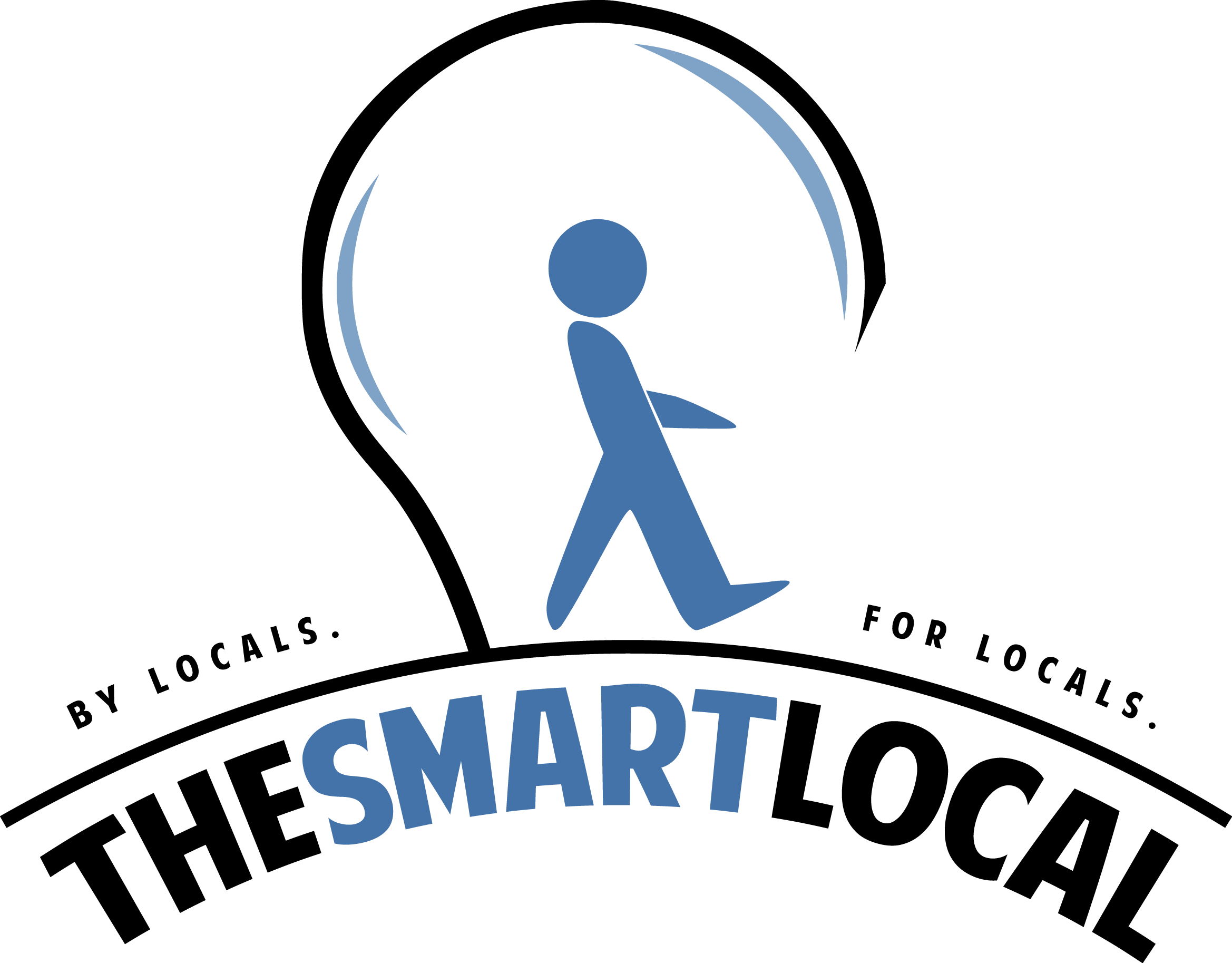 Drop us your email so you won't miss the latest news.