Halal bakeries in Singapore to get Hari Raya kueh
---
It's 2023, and the zeitgeist of modern Raya means that traditional Raya kuehs alone aren't gonna cut it, especially since many bakeries today have modern concoctions with unique sweet and savoury flavours like durian, creme brulee, parmesan cheese, and white chocolate.
To save you the search, here are 8 halal-certified bakeries in Singapore to get both old-school and contemporary Raya goodies and halal pastries.
---
1. Cik Fah's
---
Muslim-owned bakery Cik Fah's is dedicated to festive baked goods like sunflower pineapple tarts ($39.80) and spicy prawn rolls ($19.90), but it also churns out daily indulgences like suji cookies ($29.80) that the locals rave about. 

Image credit: @cikfahs.sg via Instagram
At this online bakery, small batches of hari raya goodies are handmade using fresh ingredients and a family recipe that's been passed down for 4 generations. Assorted bundles (from $57.81) with the option to mix and match from a wide selection are available for those who can't make up their minds and need to try a little of everything.
There's currently up to 45% off kueh for Hari Raya Puasa, with free delivery for orders above $100.
Opening hours: 10am-6pm, Daily
Contact: 8940 8349 | Kuih Raya Singapore website
---
2. Happy Halal Cookies
---
Even though some of us have sworn off carbs and chosen the keto diet life, Hari Raya is one of those times when you give in to the gluten guilt and sink your teeth into flaky pineapple balls ($33.20) and dahlia cookies ($21.50). And that's when Happy Halal Cookies comes into play.

Image credit: @happyhalalcookies via Instagram
Having been around for over a decade, this Muslim-owned bakery in Singapore serves up freshly baked hari raya cookies using premium ingredients and a secret family recipe.
Each batch is made per order, so you know you'll get it while it's hot. Classic snacks like nyonya kapets ($24.90) are a big hit, but you might also want to consider the bundle of 5 or 10 (from $47.03) so you can sample them all. 
While Happy Halal Cookies doesn't have a storefront in Singapore, you can stock up on its hearty pastries online and have them delivered for free when you spend $100 or more. If you're searching for halal certified bakeries, look no further than Happy Halal Cookies. 
Opening hours: 10am-7pm, Daily
Contact: 9421 3791 | Happy Halal Cookies website
---
3. All Things Delicious
---

Oatmeal Apricot cookies.
Image credit: All Things Delicious
With its range of savoury and sweet offerings like the Salmon Rice Bowl and Banana Upside-Down Cake which have gotten rave reviews, All Things Delicious truly lives up to its name. This Raya, they're adding another notch on their belt by selling their own handmade cookies.
The cookies are packed in jars of 5 sizes starting from petite plastic jars to large reusable glass jars and come in a myriad of unique flavours including:
Classic Sugee

– an old-fashioned cookie that melts in your mouth

Coconut Gula Melaka

– a decadent cookie made from coconut and gula melaka

Chocolate Almond

– a sweet and rich shortbread

Oatmeal Apricot

– a chewy cookie loaded with chunky apricot bits\

Mexican Wedding Cookies

– a sugar-dusted cookie that's tinted green with pistachios

Pecan Demerera

– a buttery, nutty biscuit that's super crunchy
If you're looking for something heavier, All Things Delicious also has a range of Hari Raya halal cakes, 8-9 inches in diameter, such as their Earl Grey Rose Pound Cake ($44.90), Sticky Toffee Pudding ($57.90), and Sea Salt Caramel Brownie ($57.90). The Sea Salt Caramel Brownie is particularly popular, thanks to its delicious combination of rich chocolate and salted caramel.
As one of the Muslim-owned bakeries in Singapore, All Things Delicious prides itself on offering a wide range of halal food to its customers, including delicious cakes, cookies, finger food, pastry and desserts in its line-up.
Address: 34 Arab Street, #01-01, Singapore 199733
Opening hours: Tue-Sun 8am-6pm (Closed on Mondays)
Contact: 6291 4252 | All Things Delicious website
---
4. Lynn's Cakes
---

Cranberry & Pistachio Shortbread Cookies.
Image credit: @lynnscakessg via Instagram
Lynn's Cakes will be serving up more than just their signature customised cakes this Raya as they'll be selling five types of Raya goodies from $15/bottle:
Almond Pumpkin Seed Crunch

Cranberry & Pistachio Shortbread Cookies 

Choc Chip with Pecan Cookies 

Choc Chip Cookies

Old-fashioned Cornflake Cookies
To get in on this, you can head to their cafe or order online.
Address: 11 Eng Kong Terrace, Singapore 598983
Opening hours: Tue 1pm-6pm | Wed-Sun 10.30am-6pm (Closed on Mondays)
Contact: Lynn's Cakes website
---
5. Butter Studio
---

Image credit: @butterstudio via Instagram
You better act now if you wanna sink your teeth into Butter Studio's toothsome treats as their Raya collection is selling out fast. Choose from creations such as Thai Tea Dahlia Cookies or Yuzu kueh Tarts from just $20.90/bottle.
And if there's a Muslim colleague or friend you'd like to show your appreciation to, there is also a gift basket ($89) that come with four types of cookies. The bigger gift hamper ($128) also has four types of cookies plus sweet dates, mixed nuts, and green packets all wrapped in a rattan basket.
Full list of Butter Studio locations.
---
6. Breadwerks
---

Image credit: @breadwerks via Instagram
Put out a plate of tapak kuda or lucky hoof rolls and chances are, they'll be gone before you can bring out the drinks. Besides being incredibly hard to get in Singapore, this kueh is also delicious to boot. So stand out from the others by getting Breadwerks' Tapak Kuda rolls ($10.70).
Choose from myriad delish flavours such as ondeh ondeh, durian, and Nutella. Each sugar roll also measures 27cm x 8cm x 5cm, making it well worth it to pony up the dough.
Address: 81 Joo Chiat Road, #01-02, Singapore 427725
Opening hours: 10am-9pm, Daily
Contact: Breadwerks website
---
7. Julie Bakes
---

Image credit: @juliebakes via Instagram
No Raya celebration is complete without munching on tarts and at Julie Bakes, you'll get a whole slew of traditional and modern tarts like pineapple tarts ($21/bottle), nutella tarts ($28/bottle), and ondeh-ondeh tarts ($25/bottle). 
Dark chocolate lovers will be delighted to know that Julie Bakes also offers a rich and velvety dark chocolate tart that has a nuanced  bittersweet taste.
Place your orders by heading to their physical store or contacting them on WhatsApp at 9647 9027.
Address: 14 Baghdad Street, Singapore 199653
Opening hours: Tue-Sun 12pm-7pm (Closed on Mondays)
Contact: 9647 9027 (WhatsApp only) | Julie Bakes website
---
8. Deli Maslina
---

Image credit: Deli Maslina Facebook
For those who're all about keeping it traditional, Deli Maslina is the place to be with their assortment of evergreen treats like makmurs (sugar-dusted cookies) for $25/bottle, sempret ($18/bottle), and M&M cookies ($22/bottle).
If you're overwhelmed by the surfeit of choices before you, fret not as the bakery also sells small packs of cookies for just $3 so that you can sample them before committing to an entire bottle. All their offerings are halal-certified, so you can enjoy them with peace of mind.
Full list of Deli Maslina locations.
---
Get delicious treats from halal bakeries
---
As Ramadan approaches its dusk, Muslims all over Singapore await with bated breath for Hari Raya Aidilfitri – a day that's marked with joyous celebration as family and friends reconcile with one another. 
And no Raya celebration is complete without noming into tasty treats like tarts, cakes, and cookies. If you're looking for kuehs that'll satisfy everyone from the atuks to adiks, whether it's for gifting to family and friends, or for corporate events, these halal bakeries' sweet treats will be sure to satisfy your sweet tooth, give you the best mix of old and new, while still being delicious all the same.
For more Hari Raya reads:
---
Cover image adapted from (L-R): @butterstudio via Instagram, Deli Maslina Facebook
Originally published on 8th June 2018. Last updated by Raewyn Koh on 14th April 2023.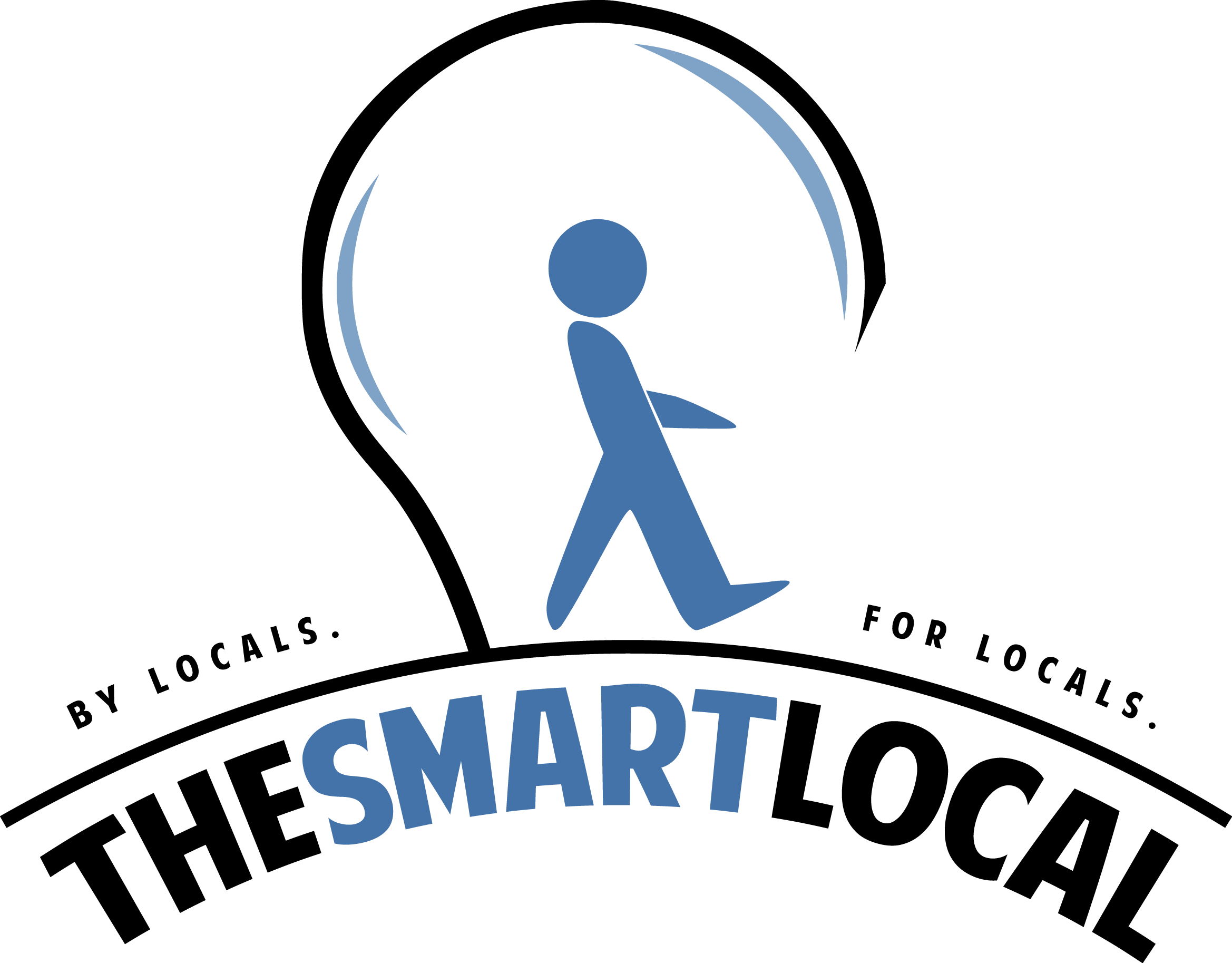 Drop us your email so you won't miss the latest news.