Enjoy late hotel check outs with no extra fees
Image adapted from (left to right): Village Hotel Katong and @villageinsg 
When you're on a well-deserved staycation with your friends, chances are you're gonna be pulling all-nighters and exploiting the hotel facilities to the max. And that means you'll probably want to sleep in a little longer – the whole point of a staycay is to nua like crazy after all. The only thing keeping you from doing that is that extra sum you gotta pay for a  2 hour room extension.
Well that doesn't have to be the case anymore. We've sussed out 10 hotels with late check out timings up to 4PM so you can get your money's worth and stay for a little longer.
Book directly from hotel website 
One trick to scoring your late check out is to book your stay through a hotel website instead of through third-party booking sites. In fact, you'll even get to save on the booking fees that those sites might ask you to pay. These 5 hotels offer you a complimentary late check out when you book with them directly:
1. Hotel Innotel – 2PM, from $141/night
Near Plaza Singapura, The Cathay and an underground bar
Image credit: Innotel Hotel Singapore
The epitome of convenience, Hotel Innotel lies right on the Orchard fringe, near Somerset, Plaza Singapura and The Cathay. Better yet, it's only a 2 minute walk to the popular underground Hopheads Bar that has bar games like table tennis, foosball and beer pong.
Playing Beer Pong at Hopheads Bar
Image credit: @hopheadssg
If you're looking to travel beyond town, Dhoby Ghaut Station is only a 3 minute walk away and Fort Canning Station is 7 minutes away. With all the exploring that you'll get to do, thank your lucky stars you'll get to buy yourself some time to sleep in with the 2PM late check out.
Book a stay at Innotel Hotel.
Rates: from $141/night
Address: 11 Penang Lane, Singapore 238485
Telephone: 6327 2727
Book your stay here.
2. Wangz Hotel – 2PM, from $171/night 
In the quaint Tiong Bahru neighbourhood
Image credit: Wangz Hotel
Cafe-hoppers and street art seekers, this one's for you. Wangz Hotel is a boutique hotel that sits in the middle of Tiong Bahru, which was crowned by Vogue as one of the most hipster neighbourhoods in the world. You'll have your fair share of quaint cafes, bookstores and nostalgic wall paintings nearby, and up to 2PM to wrap up your weekend getaway.
Have breakfast on the Rooftop of Wangz Hotel
Image credit: @ninkicz
Aside from the prime location, the dining here is what really takes the cake. Nestled on the rooftop of Wangz Hotel is Upper Place which serves up European fare with an unobstructed view of the cityscape.
Rates: from $179/night
Address: 231 Outram Rd, Singapore 169040
Telephone: 6595 1388
Book your stay here.
3. Hotel Boss – 3PM, from $137/night
Restaurants in the hotel open till 5AM
Image credit: Hotel Boss
Hotel Boss is only minutes away from Bugis Street and City Square Mall. It's also near Haji Lane and Arab Street, so whether you're a shopaholic or a culture junkie, you've got the best of both worlds at your doorstep. Plus, the late check out time at 3PM gives you plenty of time for some R&R after you've done your exploring.
Image credit: @thegeekeats
If you find yourself ravenous at 3AM, head down to level 1 of the hotel and tuck into the famous Founders Bak Kut Teh, which opens till 5AM. You'll find a wide spread of hearty soups and side dishes to settle your late night cravings.
Hotel Boss also has a rooftop gym overlooking the swimming pool
Image credit: @wiluwae
Rates: from $137/night
Address: 500 Jalan Sultan, Singapore 199020
Telephone: 6809 0000
Book your stay here.
4. Concorde Hotel – 4PM, from $180/night
Newly refurbished swimming pool and rooms
Image credit: @concordehotelsg
Here's one for the folks who enjoy simple pleasures. Check in to Concorde Hotel if you're just looking for a relaxing, no-frills weekend. Their Deluxe Plus with Balcony Room just went through a makeover so you'll be received by a fresh and more modernised room during your stay.
Opt for a simple breakfast in bed at Concorde Hotel
Image credit: @bepresent_yoga
It only gets better from here because you'll still have time to snooze a while more or take a dip in the pool before your check out at 4PM in the afternoon. Heads up, you might want to book your stay only after 31 May, since their pool is undergoing renovation right now. On the bright side, you'll be met with a new, upgraded pool for you to have a splash in once the reno is done.
Rates: from $180/night
Address: 100 Orchard Rd, Singapore 238840
Telephone: 6733 8855
Book your stay here.
5. Destination Singapore Beach Road – 2PM/3PM, from $139/night
Near Bugis, Haji Lane and Arab Street
Image credit: Park Hotel Group
You may or may not have noticed a random upscale establishment sandwiched between the rundown Golden Mile Tower and Golden Mile Complex. That would be Destination Singapore Beach Road. Apart from having two Thai food hotspots right beside the hotel, it's also a short walk to Arab Street and Bugis Junction.
Take a dip in Destination Singapore Beach Road's swimming pool that overlooks the city
Image credit: @bananannnas
Booking directly on their website guarantees you a 2PM late check out with prices quoted at a 25% discount. Alternatively, you can also book the 3D2N weekend getaway package which will entail a complimentary 3PM late check out and a buffet breakfast.
Rates: from $139/night by booking directly and from $145/night for booking the staycation package
Address: 700 Beach Road, 199598
Telephone: 6679 2000
Book through the Far East Hospitality website
If you're intending to stay in any of the hotels under Far East Hospitality Group, psst, we'll let you in on a secret. Book your stay through the Far East Hospitality website for Club Room categories and above, and you'll be given a guaranteed free late check-out till 4PM OR early check-in at 10AM at all the hotels listed below.
6. Oasia Hotel at Novena and Downtown – 4PM, from $162/night
Japanese-inspired interior furnishings
Image credit: Stay Far East
Soft wooden furnishing and modern, eclectic designs make Oasia Hotel Novena's rooms the epitome of house goals. But apart from the Novena branch, Oasia Hotel has another branch in the Downtown area as well, close to Chinatown and the CBD.
Swimming pool in Oasia Hotel Downtown
Image credit: @natalieisasleep
The very accessible locations of the two hotels make them a great springboard for you to explore the vicinity. Check out our guide on non-touristy places to explore in Chinatown if you're planning to stay in Oasia Hotel Downtown.
Oasia Hotel Novena
Rates: from $162/night
Address: 8 Sinaran Dr, Singapore 307470
Telephone: 6664 0333
Book your stay here.
Oasia Hotel Downtown
Rates: from $213/night
Address: 100 Peck Seah St, Singapore 079333
Telephone: 6812 6900
Book your stay here.
7. Rendezvous Hotel – 4PM, from $167/night
Right in the middle of Singapore's Art and Heritage District
Image credit: @bgtraveldiary
Located right smack in the middle of the Arts and Heritage District, Rendezvous Hotel makes it convenient for you to visit places like the Singapore Arts Museum and Chijmes. Plaza Singapura is a stone's throw away as well.
Image credit: @pastelthe6 
Rendezvous Hotel is also home to +82, a Korean Dessert Cafe opened by the leader of South Korea's Kpop group BTOB, Eun Kwang.
Rates: from $167/night
Address: 9 Bras Basah Rd, Singapore 189559
Telephone: 6336 0220
Book your stay here.
8. Village Hotel at Bugis, Katong, Albert Court and Changi – 4PM, from $137/night
Village Hotel Changi – infinity pool overlooking the forest
Village Hotel Katong's Peranakan-themed room
Image credit: Stay Far East
Village Hotel's four branches will leave you spoilt for choice, especially since they're dotted around Singapore, with each place having their own specialty.
Spot these pastel Peranakan shophouses near Village Hotel Katong
Image credit: @ceciizhang
Leave the usual cityscape behind and explore the East, including Katong and Joo Chiat, where you can spot these iconic pastel Peranakan shophouses. It's a fresh view from towering skyscrapers and noisy traffic, especially if you want a quiet and out-of-town kinda staycay.
Village Hotel Changi's pool overlooking the forest
Image credit: @villageinsg
Or, if you're just looking for a place where you can thoroughly siam the 6 million people in town, Village Hotel Changi is that breath of fresh air you'll need after hustling with the crowd on weekdays. It's immersed in nature, far away from the busy city. You can even take a short boat ride to Pulau Ubin and visit Chek Jawa Wetlands while you're at it.
Village Hotel Bugis
Rates: from $144/night
Address: 390 Victoria St, Singapore 188061
Telephone: 6297 2828
Book your stay at Village Hotel Bugis.
Village Hotel Katong
Rates: from $141/night
Address: 25 Marine Parade, 449536
Telephone: 6344 2200
Book your stay at Village Hotel Katong.
Village Hotel Albert Court
Rates: from $137/night
Address: 180 Albert St, Singapore 189971
Telephone: 6339 3939
Book your stay at Village Hotel Albert Court.
Village Hotel Changi
Rates: from $204/night
Address: 1 Netheravon Rd, Singapore 508502
Telephone: 6379 7111
Book your stay at Village Hotel Changi.
9. Orchard Parade Hotel – 4PM, from $239/night
Right along the Orchard Road belt
Image credit: Stay Far East
Orchard Parade Hotel is probably that one location you always miss out on when you first drive into Orchard. Right beside Forum, its location is pretty much as ideal as it gets, since you have the whole stretch of Orchard Road right at your doorstep.
Image credit: @warwul
Despite being at a prime location, Orchard Parade Hotel is at the quieter end of Orchard, so even after hitting up the bars in town, you'll still get the peaceful respite you need on a staycation.
Rates: from $239/night
Address: 1 Tanglin Rd, Singapore 247905
Telephone: 6737 1133
Book your stay Orchard Parade Hotel.
10. The Elizabeth Hotel – 4PM, from $137/night
Vintage-inspired rooms and quiet poolside area
Image credit: Stay Far East
Also located on the fringe of Orchard Road, The Elizabeth Hotel is what you would imagine an old-world hotel to look like; it boasts a certain rustic charm that's classy yet comfortable.
Image credit: The Elizabeth 
Pooltime in The Elizabeth Hotel is a quiet and relaxing affair, with lush greenery surrounding the area, giving the place added privacy. They also have two in-house restaurants, Modesto's and Saigon Bistro which serve up Italian and Vietnamese grub respectively.
The hotel is within walking distance from Orchard Road and is not far from Botanic Gardens as well.
Rates: from $137/night
Address: 24 Mount Elizabeth, Singapore 228518
Telephone: 6738 1188
Book your stay at The Elizabeth Hotel.
Make the most out of your staycations
Gone are the days where you have to end your staycation all lethargic and exhausted, just 'cause you weren't able to catch a little more sleep in the morning. These hotels will ensure that that you'll have ample time to nua a little longer and make full use of the facilities, so you can end your staycation the right way – well-rested and refreshed.
A portion of this content may contain referral links to products. Our opinions remain our own.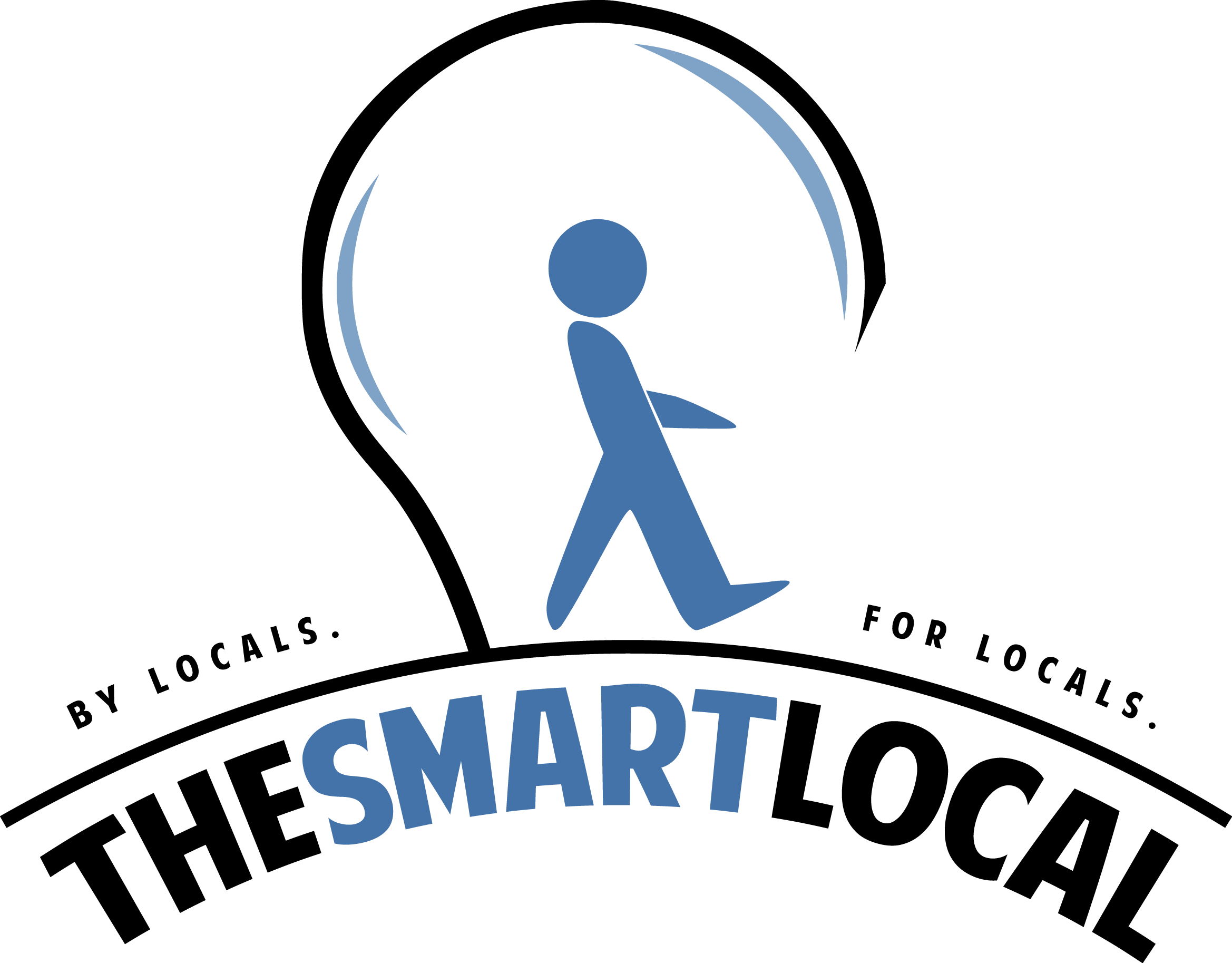 Drop us your email so you won't miss the latest news.