Things to do in Chinatown
---
Our city is known for its modern vibes. But amidst all the towering skyscrapers and futuristic architecture is Chinatown – one of the conserved historic districts of Singapore. Here, you can still find traditional shophouses, as well as Hindu temples, mosques and Chinese temples right next to each other.
Don't let the heritage facades fool you, though. Sure, some buildings might look like a scene out of a pre-war drama set but Singapore's Chinatown is actually full of gems for us new-age millennials to discover. So, we took a quick jaunt around the district and the nearby Tanjong Pagar area – here are some must-try activities to conquer:
1. Snap some high level 'grams at the Chinatown Complex rooftop
Singapore has its fair share of photogenic rooftops, and here's another one to add to the list – Chinatown Complex.
Built in 1983, the Chinatown Complex Food Centre still holds the record as the largest hawker centre in Singapore with over 200 stalls, as well as plenty of sundry goods shops and even a wet market. All of these are housed in an unassuming concrete building.
Make your way to the top, however, and you'll unlock a space with plenty of angles for you to get creative. Go ahead and snap one of those daring sitting-on-the-edge shots, with none of the risks!
Behind the scenes, as Fauzi sits on the edge of a "dangerous" 2-feet drop
To get there, you will have to take the lift, stairs or escalator from the middle section of the complex to the 4th floor car park. Another flight of stairs located at the side of the car park will lead you to the roof.
Address: 335 Smith St, Singapore 050335
2. Taste the cheapest Michelin-starred meal in the world
Image credit: Eatbook
When the legendary Michelin star is mentioned, you would expect a fine dining establishment and atas prices. But it's time to start thinking out of the box, because at the Liao Fan Hong Kong Soya Sauce Chicken Rice and Noodle, you can get a Michelin starred meal for just $2.
Image credit: Eatbook
The humble hawker stall is famed for its Soya Sauce Chicken Rice ($2) and Soya Sauce Chicken Noodle ($2.50). Expect the queues to get a little crazy, especially during peak hours.
The dish is so popular that Chef Chan – the man behind the stall – has opened up a restaurant nearby serving the same dish.
Liao Fan Hong Kong Soya Sauce Chicken Rice and Noodle
Address: Blk 335 Smith Street, #02-126, Chinatown Food Complex, Singapore 050335
Hawker Chan Restaurant
Address: 78 Smith Street, Singapore 058972
3. Hunt down elusive murals peppered around the city
1. Letter Writer
We might think it is strange now, but long ago, illiteracy was common amongst the population. Then, letter writers helped our migrant forefathers pen letters to their loved ones in their hometowns.
At this mural by Yip Yew Chong, you can pretend to engage the services of these folks, which was a common scene in Chinatown till the 1980s.
Address: 336 Smith Street, on the side wall of New Bridge Centre, Singapore 050336
2. Amoy Street Food Centre
Art was never my best subject in school, but it clearly wasn't the same case for the Anglo-Chinese School (ACS) students who decorated Amoy Street Food Centre with their colourful murals.
The paintings serve as a tribute to the school's humble beginnings at 70 Amoy Street more than a century ago, when it started with just 13 students.
Address: Amoy Street Food Centre, 7 Maxwell Road, Singapore 069111
3. The Botanist cafe
Some murals have rich backstories, while some are great for IG stories. And this gorgeous mural located outside The Botanist leans towards the latter.
Image credit: @girlosophia
Conveniently situated right outside the cafe, this is a great spot to snap that #OOTD before you head inside and pile up the calories!
Address: 74 Neil Road, Singapore 088839
4. Visit a piece of Singapore's darker past at Keong Saik Road
Singapore wasn't always the squeaky clean city you see today. Secret societies used to run the streets, and Keong Saik Road was one such turf. Prostitution also went on within some of the shophouses along the street.
Fast forward 50 years, and Keong Saik Road is now lauded as one of Lonely Planet's top ten places to visit in Asia. The shophouses are still around, but the former red-light district transforms into a popular hangout spot for office workers to grab a bite with their friends after work.
The change came about after a few shophouses were put up for sale in the early 1990s for commercial use. Today, these buildings house co-working spaces like The Working Capitol and modern eateries and bars like Potato Head, a brand that's behind some of the most famous restaurants and bars in Southeast Asia.
5. Visit the tallest building in Singapore
Our little island is filled with plenty of skyscrapers, but none compare to Tanjong Pagar Centre (Guoco Tower), which currently stands as the tallest building in the country at 290 metres. Completed in 2016, the 64-storey building shattered the record previously held jointly by UOB Plaza, One Raffles Place and Republic Plaza for over 20 years.
Besides fitting your feed aesthetics, the vertical city also houses 181 luxury apartments, a 5-star hotel, an office complex, as well as various restaurants and lifestyle shops.
Look out too for the urban park located on the ground floor, which adds a generous dose of green to the Central Business District, along with the nearby WOHA-designed Oasia Hotel Downtown, which softens the skyscraper-heavy landscape with a vertical garden on its facade.
The urban park is also used for fitness workouts, performances and other events, marking a rejuvenation of the once "office-only" precinct into a lively space outside of office hours.
Address: 1 Wallich Street, Guoco Tower, 078881
6. Discover how Singapore was built via interactive exhibits
Singapore wasn't always such a green, buzzing metropolis – once, it was just mudflats. So how did the little wooden huts transform into the City in a Garden that we live in today?
Image credit: Kingsmen
Urban planning, that's what. Which means a whole lot of thinking about how to strategically use our limited land space and build a great city for everyone to live in. At the Singapore City Gallery*, you'll learn the secrets of our island nation's success story through interactive exhibits and projections, including an 8-player multimedia game on urban planning.
The gallery also shares Singapore's plans for the future, to create a sense of discovery when viewing the gallery. There're even two enormous model replicas of Singapore – a detailed one with a bird's eye view of the central area, and another with the whole of Singapore in full three-dimensional glory.
For all the aspiring Mozarts out there, you'll find two beautiful pianos at the entrance of The URA Centre, as well as plenty of seats and space to relax. The pianos are from Play-It-Forward Singapore, a non-profit movement which restores old pianos and puts them in various public spaces across the island!
Opening Hours: 9AM-5PM, closed on Sundays
Address: 45 Maxwell Rd, The URA Centre, Singapore 069118
Website
7. Get a breath of fresh air atop The Pinnacle@Duxton
If you thought the The Pinnacle@Duxton was a high-end luxury condo, you're not alone. This imposing landmark takes HDB aesthetics to a whole new level, and is one of the high-rise residential buildings that make Tanjong Pagar more than just for the office crowd.
The first 50-storey housing project in Singapore, The Pinnacle@Duxton has a scenic sky garden on its top floor. At 500 metres, it also happens to be the longest sky garden in the world!
Singapore has plenty of tall buildings, but the sights and the experience atop this open air sky garden is one of a kind. The best part is, you don't even have to be a resident to visit. For $6, anyone can enjoy the sights and the experience.
Plenty of space to rest and relax
Closer to earth, check out the nearby Duxton Hill area that's packed with many chic eateries and bars that'll give hipster neighbourhoods like Ang Siang Hill a run for their money. Or look out for Duxton Plain Park, which has a time capsule to be opened in 2065 and a Tembusu tree which was planted to honour the late Mr Lee Kuan Yew.
Address: Blk 1G, 1 Cantonment Road, Level 1, 080001 (Note: The public can take the lift at Blk 1G to access the skybridge)
Website
Explore Chinatown and Tanjong Pagar 
Amidst our city's rapid growth, Chinatown serves as a good reminder of our past. But just because it's home to many of our conserved buildings, doesn't mean it's not a hip place to check out.
After all, Chinatown has been rejuvenated with plenty of modern features, so it's still a pretty cool place to visit today. It is also a gateway to an even more vibrant Tanjong Pagar.
Check out more Singapore travel guides:
---
This post was brought to you by Ministry of National Development.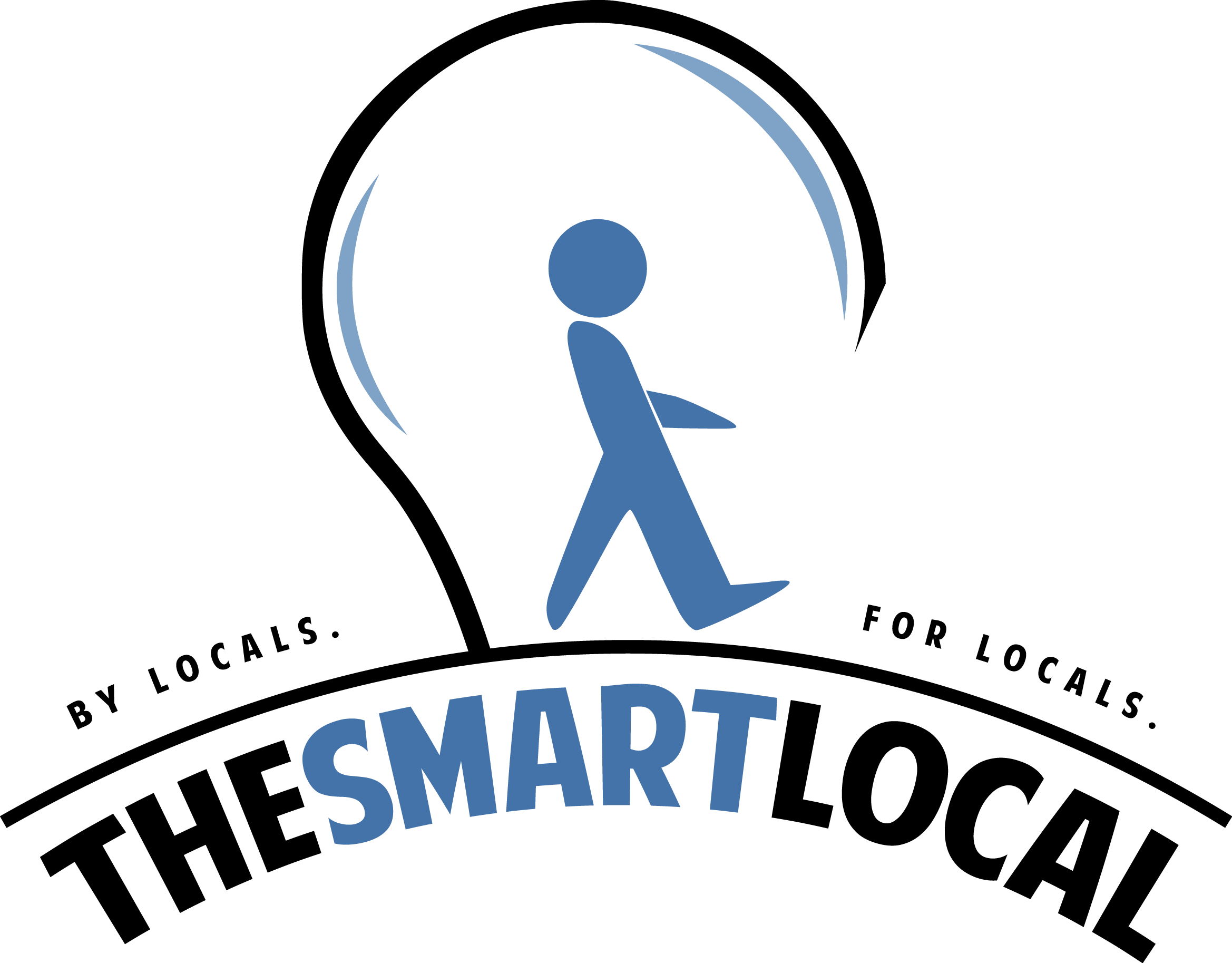 Drop us your email so you won't miss the latest news.