Internships at cool start-ups in Singapore
Sleeping bunks, pantry snacks and office cats – these days, offices are starting to look less like workplaces and more like staycation #goals. And we're not just talking about fancy tech firms like Facebook and Google, because our very own local startups have given their offices some pretty nifty upgrades too.
If you're a student looking to get some work experience, take this chance to try for an internship at one of these 16 successful local start-ups, and get valuable guidance from their senior staff. As an added bonus, you'll get to work in an office that'll make all your friends jealous.
1. Sea Ltd – with an in-house masseuse
Image credit: e27
You might not have heard of Sea Ltd, but the gamers and shoppers among you have surely heard of two of their digital platforms: Garena and Shopee. The tech firm has its headquarters at one north, and there's enough room for a whopping 1000 employees!
Image credit: e27
Don't worry about it being claustrophobic though, because the company plans to keep employee size to no more than 500 to ensure maximum comfort. With the same reasoning in mind, they've also decided to hire an in-house masseuse, build sleeping pods for naps during the day and create their own cafe.
Intern Positions: Community Management, Software Engineer, UX/UI Designer, Finance
Website
Image credit: e27
2. Wantedly – free flow beer on tap
Grabbing a cold drink with friends after work? At Wantedly, you can go ahead and down that beer during office hours, because there's free flow beer on tap. The hip local startup is all about helping millennials land the dream job, and their office space reflects their trendy attitude.
Expect plenty of chic industrial vibes, a cozy cafe space with free coffee and fruit tea, and.work pods located all around the office.
Intern Positions: Client Success, Business Development, Community
Website
3. Honestbee – gaming room and 25-seater theatre
Honestbee manages food deliveries, groceries as well as laundry, and they do all of this from within an industrial building along Alexandra Road. A neon signage outside the unassuming front door reads "To bee or not to bee".
Image credit: Officelovin'
Make your way inside, however, and you'll find yourself inside the hive that is Honestbee's headquarters. The sprawling office space houses a gaming room, gym with showers, a reading room, a cafe, and even a 25-seater theatre.
Image credit: Officelovin'
Intern Positions: Technical Product, Software Engineering
Website
4. GovTech – common spaces, ping pong, and foosball
Housed in the Sandcrawler – aka that sleek futuristic building built by Lucasfilms – Govtech takes all your preconceived notions of a government office and knocks them right out of the park.
Image credit: Glassdoor
The government agency originated as a start-up with just a few civil servants who ran projects on the side. Eventually, their efforts caught the eye of their Managing Director in the IDA. Today, the agency is responsible for countless government apps, and there are many different "tribes" working on different projects in the nifty office space.
Image credit: Glassdoor
Their office consists of expanded common spaces to facilitate discussion, and there's plenty of recreational activities too, like ping pong and foosball.
Intern Positions: Various Technical Positions
Website
5. Paktor – sleek and minimalistic
Move aside Tinder, because there's a new sheriff in the singles' town. Paktor is a localised dating app that adds a more personal touch to the matchmaking industry. They even have private consultation rooms at their office, where they offer individualised dating tips to clients to help them score that perfect date.
But top-secret consultations aside, the Paktor team is actually a pretty lively bunch. Their office is done in sleek monochrome fashion, and they hold their meetings in a stylish open-concept meeting room where they discuss the latest dating trends.
Intern Positions: Events, Graphic Designer
Website
6. Shopback – cosy loft and weekly HIIT-sessions
When they're not helping you get cashbacks for your online purchases, you can find the staff at Shopback comfortably lounging on the little loft above the pantry, or jamming away on the piano and guitar.
This Robin Hood of online shopping also has their own mini fitness centre with a ping pong table, as well as weekly HIIT sessions for those who want to hustle that muscle.
Intern Positions: Business Development, Growth Hacking, Customer Relationship Management, Talent Acquisition
Website
7. Vanitee – located in an old house
Image credit: TalentTribe
The office space of Vanitee looks more like a comfortable home – and that's because it's within an old conservation house. They're a digital service dedicated to helping their users connect to various beauty services around Singapore, so you can expect to attend plenty of beauty events when working with them.
Intern Positions: Tech, Assistant to CEO
Website
8. Tickled Media – with play area for staff's kids
When parenting website Tickled Media was first started in 2009, 24-year-old Roshni Mahtani had to pawn her 21st birthday bangle from her grandmother. But within six months, she was able to buy it back.
Image credit: Zula
The success story doesn't stop there, because today, Tickled Media still has the largest parenting website in Southeast Asia. Their office is super kid-friendly too, with ball pits and baby rooms so working mums can keep an eye on their children while they work.
Intern Positions: Content, Marketing Coordinator, Video Production
Website
9. Carousell – large chill areas with beanbags, plushies, and pool table
E-market giant Carousell began as a humble project by three NUS alumni for fellow students to sell things to each other. Today, it's a widely used marketplace app that reaches millions of users worldwide.
Image credit: Carousell
Carousell's office is filled with momentos. Photos and interesting quotes from employees and customers decorate the walls. Even the names of meeting rooms have their own backstories. For example, Uncle Postman is a room named after a seller who kindly gave the $699 e-bike he was selling to an elderly postman, completely free of charge.
Image credit: @injasraihan
The office is also filled with bean bags and plushies, as well as pantry snacks and a pool table.
Intern Positions: Data Analyst
Website
10. Circles.life – colourful open concept designed by an intern
Image credit: TalentTribe
If you told me five years ago that you could get 20GB of data for just $20, I'd have laughed and then turned on airplane mode to conserve my precious 2GB. But when someone suggested the same thing to Circles.Life, they shrugged and said "Let's do it."
Image credit: TalentTribe
It's this can-do attitude and sense of competitiveness that drives the team at the relatively new virtual mobile telco. That explains how a marketing intern was given the chance to design the entire office. The office is now an open-concept workplace, which is great for discussion!
Intern Positions: Marketing, Operations, Product Management, Partnerships, Analytics, Finance, People Operations
Website
11. Chope – lets you bring your dog to work
Image credit: Glassdoor
Don't be surprised if you bump into one of man's best friends while working at Chope, because the restaurant booking company actually has an "open-dog" policy. Aside from ensuring a smooth experience with eateries for their customers, Chope also keeps its own well-stocked pantry, so you won't go hungry here!
Intern Positions: Editorial, Design
Website
12. The Pslove Company – cosy corner with beanbags and a pantry
When a lady's time of the month comes around, it can get pretty uncomfortable. Cramps, back pains and neck pains – and that's where The Pslove Company steps in. They produce heat packs for the neck, back and tummy to soothe the various aches a girl might face during her period.
Image credit: @pslove_co
The team might be small, but they're all about showing their love for each other. If someone has to work late or tackle difficulties, everyone stays back to help. If you happen to need a little breather, you're allowed to take a rest at the cosy corner, where you can snuggle in a comfy bean bag.
Intern Positions: Brand Marketing, Growth Hacker, Design
Website
13. Nugit – coffee bar, darts, and 3 gaming consoles
Image credit: @janelippencott
Expect plenty of get togethers over drinks and food when you join the team at Nugit. The tech startup is a data company which prepares reports for big names like Facebook and Google. Their cosy office space has 3 gaming consoles, 2 coffee machines, a foosball table, a dartboard and a pantry.
They're all about team bonding too, so you can look forward to a fun company outing every quarter.
Intern Positions: Customer Success
Website
14. Lazada – foosball table, darts, and discount vouchers
Image credit: Glassdoor
Lazada was founded in Singapore back in 2012. Being an e-commerce company, they give their own employees special vouchers during key sales and on their birthdays. Their office also has a pantry, as well as a foosball table and a dart board.
Intern Positions: Legal, Graphic Designer, DevOps, Vendor Agent, Performance Engineering, Security Operations, Automation Engineering
Website
15. TheSmartLocal.com – play area, kitchen and fluffy office cats
Of course, we can't write a list about the coolest offices in Singapore without including our own!
Play area with bunk beds
This was once a rabak industrial unit, but we from TheSmartLocal decided to move in anyway. With the help of a little renovation magic, we've managed to turn this place into one of the hippest open-concept offices – complete with bunk beds, game consoles, and a fully equipped kitchen. Oh, and not forgetting our two fluffy office cats.
But don't just take our word for it. Let Fauzi give you the behind-the-scenes tour!
Intern Positions: Writer, Video Producer, Creative, Events, Admin, Research
Website
Apply for an internship at a local start-up with a fun working environment
Image credit: @thesmartlocalsg
Internship season is here, and that means it's time to start sending out those resumés. Consider dropping a few off at some of the start-ups on this list, and maybe you'll end up at the office of your dreams.
It might look like all fun and games here, but the awesome content that you see is all thanks to our talented staff – including that of our sister sites Eatbook, Zula and MustShareNews.
We're always looking for new talent, so don't be shy about sending in your resumé.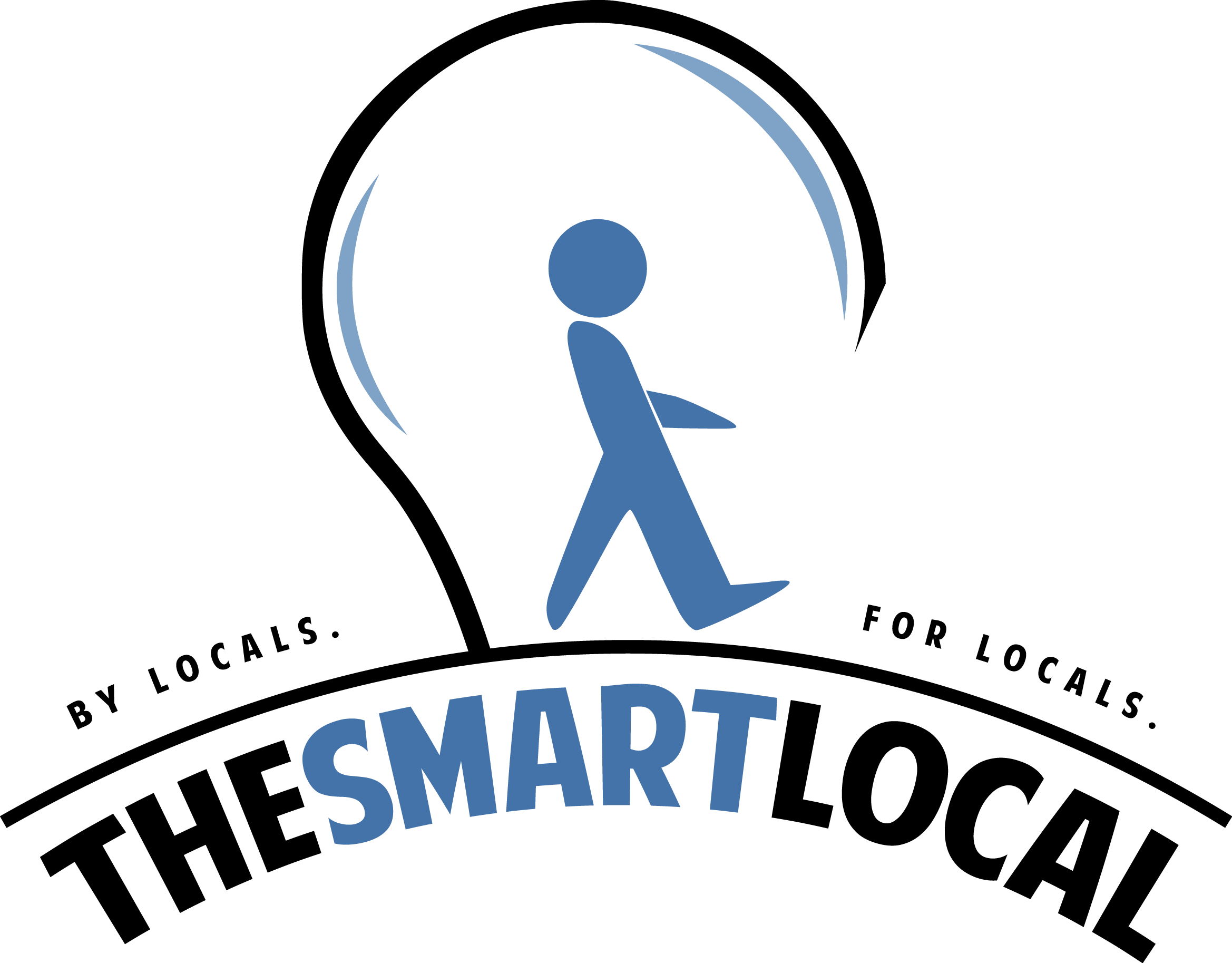 Drop us your email so you won't miss the latest news.