Cool offices in Singapore
When you think about the best places to work at, huge millennial-friendly MNCs like Google and Facebook come to mind. Not only do these dream offices have super attractive interior designs and facilities, they also pride themselves on their work-hard-play-hard work cultures.
And while the Facebooks and Googles of the world benefit from global branding that place them waaay ahead of the competition in the coolest offices stake, there are other companies in Singapore that deserve just as much recognition, yet remain under the radar. Here are 5 offices millennials would kill to get a job at.
1. ShopBack – School-themed office with weekly HIIT sessions
ShopBack's office is as far removed from the cubicle life as any office could be – it's your friendly neighbourhood secondary school, but with the wacky upgrades you've always dreamed of having.
Take your first step into ShopBack Singapore and you'll come face to face with this unique bunk-like installation that you'll at first struggle to make sense of, but with a little exploration, you'll realise it's the chill spot you've always wanted. It's essentially a station with:
an all-in-one chill station with a bar counter,
a well-stocked pantry,
a refrigerator with free alcohol for happy hours
and a piano just so you can jam out with your colleagues when you're getting stressed.
And in case you were wondering, the steps on the right lead up to a cozy lounge area where ShopBackers hang out during breaks:
Lounge area above the pantry.
The school campus concept fits the dynamism of ShopBack well. As we were walking around, it was evident that ShopBack has a staff full of dynamic millennials who love the school theme. The green "grass-patch" bellow, for instance, is affectionately known as their "parade square", where ShopBackers gather for company presentations or to discuss work in a casual setting.
And when they're not doing their daily jobs of helping you get cashback for your online purchases, you can find the staff taking part in "CCAs" at their mini fitness centre. This "TAF Club" corner is the ideal R&R haven for listless workers who just need a breather.
Weekly HIIT sessions are also a thing for those who want to hustle for that muscle!
ShopBack
Where: 77 Ayer Rajah Crescent #03-23 Singapore 139954
Find your dream job at ShopBack here
2. Wantedly – Chic industrial workspace with free flow beer on tap
Wantedly's co-shared workspace at WeWork looks like it can be on the cover of Home & Decor magazine. The raw, unfinished cement flooring in contrast with bright pops of colour makes for the perfect modern urban industrial look.
As a brief introduction, Wantedly is a new age work exploration portal that speaks millennials' language. They approach job hunting like how you would, focusing on culture and environment. That's why their online job portal includes features only millennials will look for such as "Free snacks/lunch" and "Weekday commitments only".
Their office embodies this vibe, with a homey, cafe-like setting that allows for people to mingle in a less formal environment.
In fact, it's common to see colleagues grabbing free beer on tap to stimulate those brain juices during discussions, or just to chill out after a hard day's work.
Comfy lounge areas aside, this co-working space has plenty of work pods, in line with the hot-desking culture at WeWork. In other words, you can sit down and get on the grind anywhere, anytime.
Wantedly Singapore
Where: WeWork Beach Centre, 15 Beach Road,#03-128, Singapore 189677
Find your dream job at Wantedly here
3. Rakuten – VR gaming room + monthly themed parties
Think of Rakuten as Japan's answer to Amazon, with a base of operations in Singapore.
Rakuten's status as Japan's e-commerce powerhouse is clear the moment you step into their office. The most atas of all the offices in this article, there are high security entrances and tap-in stations everywhere so you know top-secret work happens here.
Staff having fun with the newly-installed VR station at the games room.
It's also common to see foosball or table tennis games going on.
Rakuten's Singapore office takes up one full floor in CapitaGreen in the CBD, with distinctly segregated areas: a huge reception area, a games room, meeting rooms, workspaces where all the serious work happens, and a gorgeous cafeteria right smack in the middle of it all:
The cafeteria has floor to ceiling windows that flood the office with natural light.
Rakuten staff can grab drinks for free from the vending machines.
The office hosts monthly themed parties that facilitate communication among employees from the various companies such as Rakuten Asia, Viki, Ebates, Viber and AIP.
Rakuten
Where: 138 Market St, #32-01 CapitaGreen, Singapore 048946
Find your dream job at Rakuten here
4. Paktor – Minimalist + uncluttered workspace
A peek inside Paktor's headquarters reveals a chic monochrome interior that oozes sleek and professional vibes. The bright whitewashed walls and tall glass windows give this meeting room a spacious and refreshing feel – nobody's gonna be dozing off during meetings anytime soon.
These consultation rooms have a hush about them, as individualised dating tips are revealed to clients to help them score their next date.
In contrast to their stylish open-concept meeting rooms, their consultation rooms are specifically designed to be private and exclusive. Here's where Paktor scores points: they recognise that helping Singaporeans find The One requires a tasteful balance between professionalism and cosiness.
The RMs (Relationship Managers) and MMs (Matchmakers) of Paktor having a team discussion
Top-secret consultations aside, Paktor team meetings are nothing short of bubbly and lively here. It's quite heartening to see the staff discussing the latest dating trends or eagerly chatting about the success stories of couples that have met through Paktor.
Paktor
Where: 137 Cecil Street, #12-02, Hengda Building, Singapore 069537
Find your dream job at Paktor here
5. Style Theory – in-office warehouse of designer clothes
At first glance, Style Theory's office is a shopaholic's dream comes true, with rows and rows of clothing racks all full of designer clothes. It all makes sense when you consider Style Theory runs a "subscription box" of designer clothes, sending you 3 new pieces every month on loan for $129/month.
Their gorgeous display of designer clothing extends to this cozy lounge area, ideal for group discussions. Lots of comfy throw cushions and chic furniture would not look out of place on a beauty guru's YouTube channel.
The gentle hues of sun rays peeking through the window blinds do a good job in adding an extra oomph to the aesthetics of the place.
And now, for the main workspace of StyleTheory. Behind the racks of Vera Wang and Gucci dresses, you'll come face to face with this oasis of white. "Clean and fresh" would be the most apt way to describe this bright open-concept workspace. As you'd expect, the team here is fashion-savvy and youthful, imbuing the office with positive energy.
Style Theory
Where: Interlocal Center, 100G Pasir Panjang #06-17 S118523
Find your dream job at Style Theory here
Score your dream job with Wantedly
Meet your future teammates
There are offices in Singapore where eager employees look forward to work daily. Many of them, in fact, if you know where to look. All the companies featured in this article recognise the value of a perfect fit, and are looking for fresh talent who value having the right colleagues and work environment above all else.
After all, even talented people in the wrong environments don't produce desired results, so finding the right environment is incredibly important.
Wantedly helps you to do this in many ways, firstly by including a "pre-interview" stage to your job hunting process, allowing you to make casual visits to the companies you're interested in. This lets you have a stronger understanding of the workspace and dynamics there.
Casual visits aside, you can also request to speak to the teams online.
Discover and visit companies you'll love.
Image credit: Wantedly
"Passion before paycheck" is an important mantra here, so don't be thrown off by the omission of salaries on their job listings. It's all part of a system to streamline your choices toward something you actually love doing.
Job-hunting isn't a chore if you do it right. Pop by a company, speak to a founder, or have a casual chat with the HR person online. These are all things you can do with Wantedly, and it's honestly a fresh break from mindlessly sending out resumes.
---
This post was brought to you by Wantedly.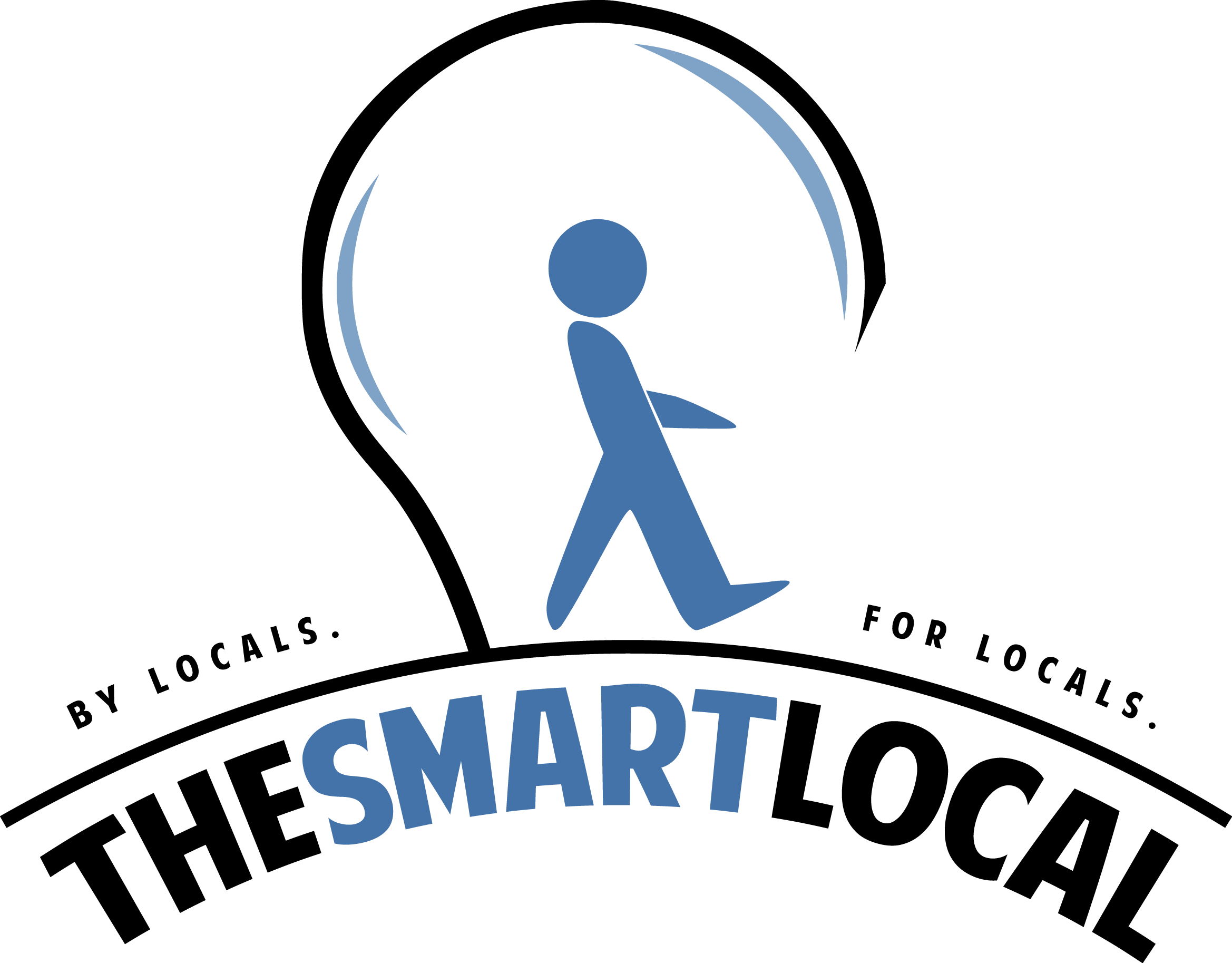 Drop us your email so you won't miss the latest news.