Office Renovation Inspiration
I met up with some old friends recently, and they said, "Your new office is super nice!" It then hit me that many of my friends have been following TSL on social media, even as they were busy mugging for their exams. TSL moved into our new office in November 2016, and we've been busy since, converting a bare industrial space into a dream office:
We even made the local news with our mannequin challenge!
With an ever-expanding team which now includes sister sites Eatbook, Zula, Snatch, and MustShareNews, TSL aims to be Singapore's digital media group of the future. And it'll all happen at this 7,500 sqft office, set to be our home for the next 6 years. Here's a quick tour.
The Office Reception Area:
Before:
After:
Stepping into the office, I'm greeted by a familiar logo in blue and black block letters. A name that elicits widened eyes and a congratulatory "Wow!", whenever I tell people that I work here. As a longtime fan of The Smart Local even before Pika was born, my relationship with TSL goes a long way back.
Seeing how far TSL has come, is like growing up with your childhood BFF, graduating from university together, witnessing her getting hitched – your heart swells with love and pride at every stage.
While some can't stand their sisters, TSL is more than happy to have younger ones. Eatbook goes undercover to review the interesting bites on our sunny island, MustShareNews puts a social spin on the latest news, and Snatch is TSL's first foray into mobile apps, saving you the headache of not knowing what to get for lunch, showing discounts at eateries located nearest to you.
Meanwhile, Zula is the modern woman's BFF, with life lessons, inspirational female stories and style tips. Zula might sound familiar to you if you've read that heart-wrenching story of a lady who lost her husband to a car crash during her pregnancy.
The Office Chill Area:
Before:
After:
We found our hammock here!
Staring at the computer screen the whole day can get us cross-eyed, so thank goodness for the quaint chilling spot in our office that's decked out in cute Korean-style furniture from Born In Colour. A respite from the loud, rapid typing of keyboards, and serious discussions about work, we take breaks and get new inspirations here.
Get your own Korean-inspired and super cute smiley face furniture at Born In Colour.
Some come here to curl up in the hammock, hoping to swing some ideas into their head. Others have sleepovers after work and heart-to-heart talks on the sofa.
The Creative Department:
That's NOT a patch of grass. If you've been following us on Instagram, you'd recognise this green rug as the backdrop for all of our flatlays. When the Creative Team isn't using the rug for photos, we're free to sit and chill on it. But when Pika claims the spot first, we don't compete with her. That's how much we love that ball of white fur.
"This is my chillin' spot and it ain't got any space for humans."
Glass Door Meeting Room: Conducive Team Discussions
Before:
After:
We meet clients and conduct brainstorming sessions here, where the transparency of the walls keeps our minds and senses fresh, a fresh change from boring old meeting rooms that look cloned from some 1980s dystopian factory.
Fun fact: the meeting room is a safe haven for Pika and our new kitty Jaymee. When Jaymee first arrived, we kept her in the meeting room, to slowly get them acquainted with each as cats can be quite territorial. The cats sniffed each other from underneath the doors to get used to each others' presence. So for the first week, our favourite felines peered at one another through the glass, getting to know each other better. Flash forward to today – we actually caught Pika licking her baby sister affectionately a few times. Aww!
The Main Area: An Open Office Eliminates Barriers
Before:
After:
Many young tech startups adopt an open-concept office, because it encourages communication and interaction. Unlike traditional office cubicles which segregate us physically, an open space gives us the freedom to talk to the people in our vicinity, and bounce ideas off one another.
Sure, it can get a little intimidating for introverts but we all get used to it, as everyone eventually opens up when they get to know each other better.
Studio rooms: Where the YouTube magic happens
We have 3 studios for concurrent filming: Studio T, Studio S, and Studio L!
Recognise this set of a recent episode of Singaporeans Try?
If you've ever commented "Editing on point" on TSL's YouTube channel, thanks for being the cheerleaders to our video team. With this new office, the video team's resources are upgraded and we now have THREE studios to film our PrettySmart and Singaporeans Try episodes.
Studio L is the largest one we have!
Pantry Area: A True Test Of Self-Control
An expanding waistline is inevitable once you're part of TSL, unless you're crazy disciplined enough to stick to a workout regime. From potato chips to cookies to candies, we have them all. I can't help but give in to temptation whenever I hear people crunching loudly on chips. Plus, they get restocked whenever the supplies run low!
I'm gonna avoid stepping on the weighing scale for now, 'cause I'm afraid of what I'll see.
Communal Dining Area: Because Fams Eat Together
Before:
After:
Before:
After:
Back in the old office, we squeezed around a tiny coffee table during lunch. Cramped it was, such that most of us had to eat our lunch on the floor.
Now, our dining environment has gone from hobo to industrial chic. Check out these smooth cement-washed tables and benches provided by Martelwood, thanks to whom we can now dine side by side – so reminiscent of recess in primary school. Here's how we celebrated our first ever thanksgiving party thanks to Orange Clove Catering.
Get your own industrial-inspired furniture here: Martelwood.
Kitchen: For Eatbook's food experiments
Our in-house kitchen is fully functional, complete with an electric stove, kitchen hood and sleek white laminate cabinets from Tak. Specially built for my friends at Eatbook, aka the food experts of TSL for our recipe channel. Anyone is free to use the kitchen, so we sometimes cook instant noodles here, when we're too lethargic to drag ourselves to the nearby market to get lunch.
Dual Bathrooms At Last!
Start-ups usually don't have much capital, so in our first three offices, both genders had to share the same toilet. Because there was just 1 or 2 toilets, the 'toilet queue' actually became a thing – a snaking line of people waiting to use the one and only toilet. Now, are two toilets are so big you can even do yoga in the cubicles.
Before:
After:
Brand New Office, Brand New Future
We're still rubbing our eyes in disbelief at the transformation of a shabby industrial unit into – we dare say one of the hippest young offices in town. You often see us having a ball on social media, from our Singaporeans Try, to InstaWalks, to Themed Thursdays. And yes, we're a fun-loving bunch but behind the scenes, a lot of work goes into the content we create that helps you see Singapore in new ways.
With our spanking new office and an ever-expanding team, we can't wait to see what 2017 and beyond has in store for us. Keep your eyes peeled for updates on our Facebook page! And finally, here's a video tour of our office!
P.S. If you really want to visit our office, just take part in giveaways on Facebook. You'll often be asked to come down to collect your prizes here if you win! 🙂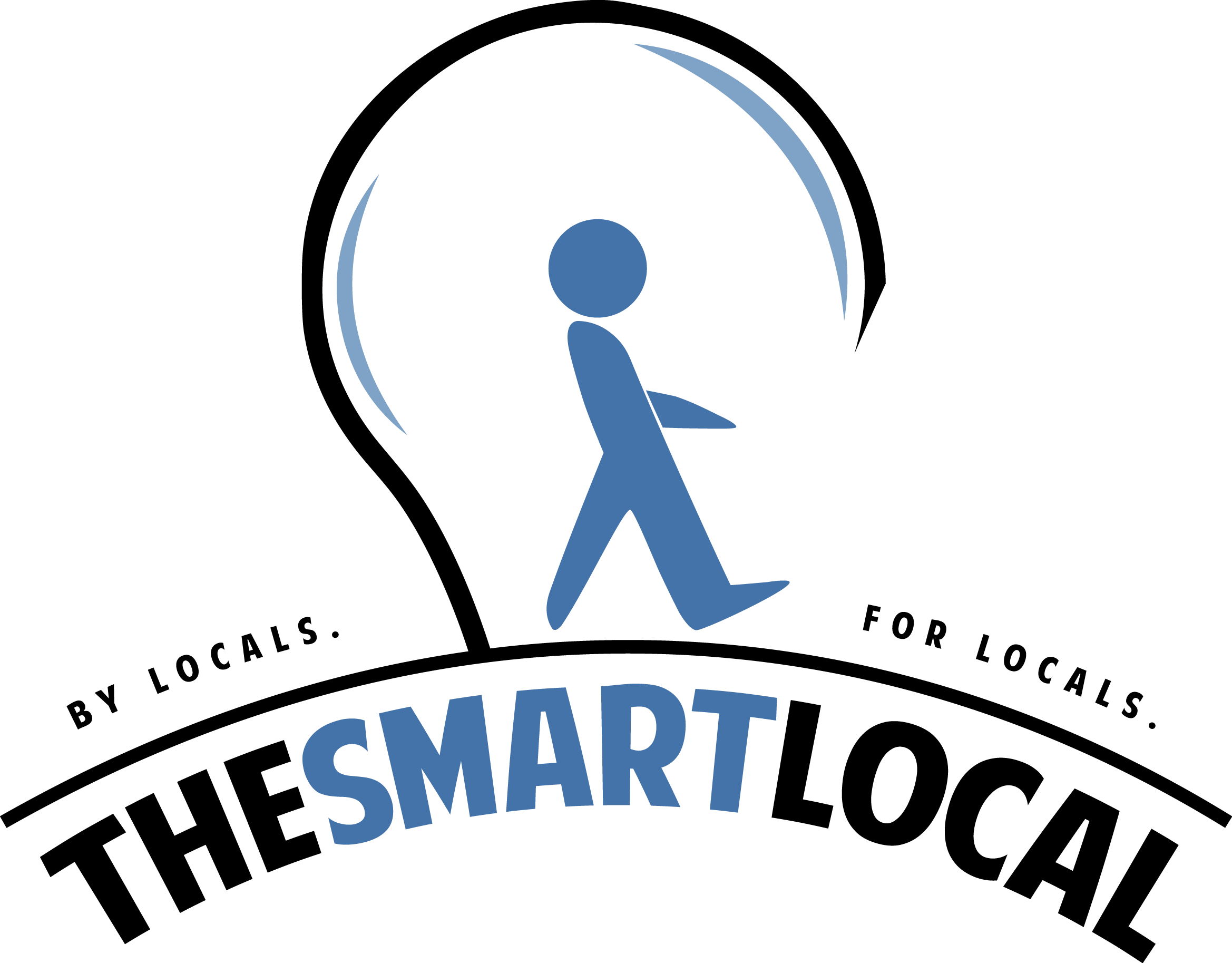 Drop us your email so you won't miss the latest news.