Baju kurung family sets in 2023

---
Festive occasions like Hari Raya are the time of the year that we get to go all out with wacky group pictures and swaggy outfits. With the celebrations happening in a couple of weeks, it's almost time to get all dolled up for your next family OOTD. Below are 11 online stores with matching baju kurung so the entire family can pass the 'fit check during visiting.

---
1. Batique – Pretty batik prints from Java
---

Image credit: @batique_sg
Originating from Java, Batique is known for their gorgeous batik prints. They've got a variety of outfits with all sorts of floral and patterned prints in t-shirts, children's kebayas and family baju kurung sets. This 2023, they've got a pop-up store at the Geylang Serai Bazaar to check out your garb IRL before purchase.
Date: 17th March – 22nd April 2023
Address: Stall A385, Geylang Serai Bazaar
Opening hours: 10am-11.59pm, Daily | 10am-6am, 22nd April 2023
Contact: Batique website

---
2. Adrianna Yariqa – Wide variety of designs
---

Image credit: @adriannayariqa

The great thing about matching outfits is that everyone looks coordinated – but if you don't want to look too much like a walking copy-and-paste of the rest of your fam, try Adrianna Yariqa. Their family sets come in a myriad of different cuts and designs including dresses, mini baju kurung, kurta, and baju melayu so everyone can rock their own style while keeping the group outfit cohesive.
While they have a physical store near Bugis, free shipping also applies for orders from Singapore and Malaysia when you spend more than $50.
Address: 8 Jalan Pisang, Singapore 199075
Opening hours: 12pm-6pm, Daily
Contact: 8922 6613 | Adrianna Yariqa website
---
3. Ozel – Custom-made designs from $64.50
---

Image credit: Ozel
Get everything measured and fitted just right with Ozel's custom-made outfits, with sizes available from S to 3XL. Everyone can have their pick of their favourite batik print, with prices starting from $64.50 per piece.
Address: 390 Victoria Street, #03-20, Golden Landmark, Singapore 188061
Opening hours: Tue-Sat 11am-7pm | Sun 1pm-5pm (Closed on Mondays)
Contact: 8533 3444 | Ozel website
---
4. Ilhan Creations – Vibrant designs, up to 50% off
---

Image credit: @ilhan.creations

Ilhan Creations may not have the largest variety out there, but they've been experiencing a surge in popularity thanks to their family baju kurung sets with colourful prints. On average, a kid's set is priced from around $69 and an adult set is around $129.
For those on a budget, take a scroll through their clearance sale section where selected designs are going at up to 50% off.
They will also be at the Geylang Serai Bazaar with By Nurfudge, where you can colour coordinate your newly purchased baju kurung with head scarves.
Date: 17th March – 22nd April 2023
Address: Stall A363 & A365, Geylang Serai Bazaar
Opening hours: 10pm-11pm, Daily
Contact: 8339 4795 | Ilhan Creations website
---
5. Simply Rays – Modernised Raya outfits
---

Image credit: @simplyrays

Dressing up for celebrations like Hari Raya is fun. But the number of times we actually wear traditional clothes in a year can be counted on one hand. Unless you purchase your baju raya from Simply Rays, which incorporates modern silhouettes into their pleated skirts and puff shoulder tops. Simply put, these are pieces you can rewear any time of the year for any occasion.
Check out their latest collection online or at their physical store at Golden Landmark. They also have pop-ups this Ramadan at Kinex Mall and Metro Causeway Point. 
Golden Landmark
Address: 390 Victoria Street, #03-53, Golden Landmark, Singapore 188061
Opening hours: 12pm-6pm, Daily
Contact: 9007 4470 | Simply Rays website
KINEX Mall pop-up
Date: Until further notice
Address: 11 Tanjong Katong Road, Level 1, Singapore 437157
Opening hours: 12pm-10pm, Daily
Metro Causeway Point pop-up
Date: Until further notice
Address: 1 Woodlands Square, Level 2, Causeway Point, Singapore 738099
Opening hours: 10am-10pm, Daily
---
6. Katt & Co. – Cooling satin material for ladies
---

Image credit: @thekattandco

If comfort is the number one criteria when it comes to picking your OOTDs, look no further than Katt & Co. With baju kurung made out of satin, their outfits are incredibly cooling and will make going out and about during visiting a breeze. Their designs focus on female attire, so you can go twinsies with your sissy. Or mama.
Address: 82 Haji Lane, Level 2, Singapore 189272
Opening hours: Mon-Thu 12pm-8pm | Fri-Sun 11am-9pm
Contact: 9007 4470 | Katt & Co. website
---
7. Natalie La Bella – Glamorous lace baju kurung 
---
Shania Lace Kurung – from $89.
Image credit: Natalie La Bella
Gather the ladies of the family and take a moment to scroll through Natalie La Bella's Hari Raya collection to stand out this festive season. Designs like the Aafiya Kurung will help all you sisters and mommas out there look like kweens, thanks to their intricate lace embellishments.
No worries, men and kids of the family, the store also carries simple kurta and kids baju kurung so there's something for everyone.
Address: 36 Joo Chiat Road, Singapore 427365
Opening hours: 10.30am-10.30pm, Daily
Contact: Natalie La Bella website
---
8. Haziq Sahooman – Father-son matching sets 
---

Image credit: @haziqsahooman
Simple and fuss-free seems to be the motto at Haziq Sahooman, where guys can find minimalist baju kurung for men in 20 different colours. You can browse their full collection at their physical store at Tanjong Katong Complex. They also take custom orders online through their Facebook page if you don't have time to come down.
Address: 845 Geylang Road, #03-45, Tanjong Katong Complex, Singapore 40084
Opening hours: 12pm-10pm, Daily
Contact: Haziq Sahooman Facebook

---
9. POKOKS – Bajus for babies
---

Image credit: @pokoks.kids
Based in Malaysia, POKOKS has enough sizes and outfits to ensure everyone will have a baju that fits the family's theme for the year. And we do mean everyone, from your nenek to 3-month-old babies. 
They offer a wide range of designs and apparel options to choose from, including collared shirts and kurtas for men, and pesak kurung and kedah tops for women. Free shipping is thrown in when you spend more than RM400 (~S$120.55).
Contact: POKOKS website
---
10. KENIT – For last minute shopping 
---

Image credit: @kenitkid
For stylish attire, KENIT has bajus that are embellished with beautiful embroidery. The men's range has understated designs such as checks and stripes. KENIT uses cotton for their garments, so they're comfortable to wear for long hours in Singapore's heat.
If you're worried about your outfits not arriving on time or doing some last minute shopping, KENIT offers express shipping in Singapore. As long as you place your orders by 3pm, your haul will reach your doorstep by the next working day.
Contact: KENIT website
---
11. Poplook – Mother-daughter matching floral designs
---

Image credit: @poplook
Floral prints are a timeless design and if you're a fan, check out the 2023 collection from Poplook. This Malaysia-based fashion brand focuses on female apparel, offering baju kurungs for girls as young as 1, so even your little one can match your style.
They also have nursing-friendly blouses for mummies, as well as scarves and even footwear to complete your look. With all you need available on 1 site, it should be quite easy hit the minimum spend of $30 to claim free shipping to Singapore.
Contact: POPLOOK website
---
Where to buy Baju Raya in 2023
---
Take those mandatory annual family pictures to the next level with these matching family baju kurung sets, in styles from modern to traditional. Other than showing off that family unity, you'll also be able to get some swell OOTDs to remember the occasion with.
For more Hari Raya and Ramadan content:
---
Cover image adapted from: @kenitkid, Natalie La Bella
This article was first published on 29th April 2021. Last updated by Pat Yuan Teng on 7th April 2023.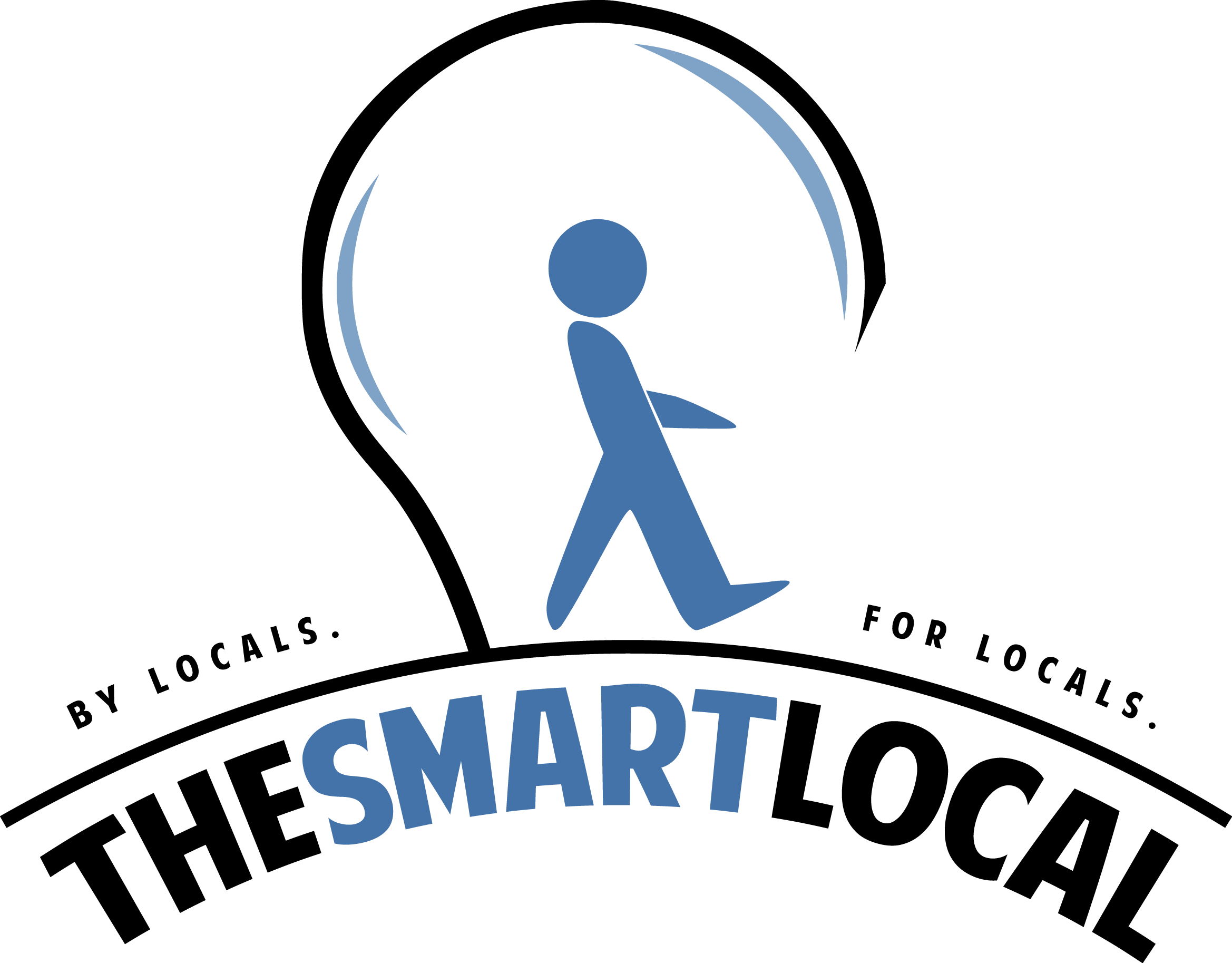 Drop us your email so you won't miss the latest news.