Kids' clothing stores in Singapore with matching family outfits
---

Image adapted from: Angelic Eyes, Yeo Mama Batik, Mon Bébé
Many of us grew up wearing pasar malam clothes, featuring pirated prints of cartoons with the colours all wrong – and both us and our parents thought nothing of it. After all, they were cheap and served their main purpose perfectly well.
But these days, young parents are more image-conscious, and are willing to splurge a little just to dress their tots in more stylish togs. A current fashion trend in the world of kids' clothing is "twinning" – where mums and dads get matching clothes with their mini-mes, so the whole family can look cute together.
Here's where you can get your twinning clothing sets for family photoshoots, Chinese New Year, or just for fun:
---
1. Jump Eat Cry – chic maternity wear with similar men's and kids' options
---

Elliot Plaids Nursing Dress ($49.90), Men Shirt ($39.90), Girl Dress ($29.90) and Boy Shirt ($28.90)
Image adapted from: @jumpeatcry
At first glance you wouldn't even guess that Jump Eat Cry is a maternity wear label, since their designs look like that of a regular blogshop – modern and not at all frumpy. But behind the trendy ombre prints and boss babe pantsuits are secret openings like slits and hidden buttons to help new mothers nurse with ease.

Jules Triangles Printed set
Image credit: @jumpeatcry
They carry boys' and girls' clothes to match momma's dresses, and have also recently added a small selection of menswear so husbands aren't left out of the gang.

Micah Ombre Nursing Dress ($51.90), Men Shirt ($39.90), Boy Shirt ($32.90), and Girl Dress $36.90)
Image credit: @jumpeatcry
New releases are added on a weekly basis, so there's much to keep coming back for! Shop online from the comfort of your home, or pop by their Punggol store to see which pieces best fit you.
Address: 681 Punggol Drive, #02-27 Oasis Terraces, Singapore 820681
Opening hours: 11AM-9.30PM, Daily
Website
---
2. Angelic Eyes – mother-daughter dresses with vibrant prints
---

Summer Pineapple Printed Hi-Lo Dress, $49.90
Image credit: Angelic Eyes
Angelic Eyes was originally launched as a girls' clothing brand way back in 1993, by a mum who couldn't find clothes that accurately represented her daughter's vibrant personality. Now an adult, her daughter runs the store together with her, with a focus on matching mother-daughter sets.

Striped Butterfly Print Dress, $55.90
Image credit: Angelic Eyes
Their dresses are largely unfussy in silhouette but come with fun, bold hues and prints featuring animals, fruits, and florals. Junior sizes fit those aged 6 to 16, so even your teenager can join in.

Sleeveless Candy Rainbow Unicorn Layered Tulle Drop Waist Dress, $49.90
Image credit: Angelic Eyes
If you're daring enough, go for one of their rainbow tulle skirts embellished with glitter pieces – your daughter will love you for indulging her unicorn obsession!
Find their department store stockists here, or make your purchase online.
Telephone: 6561 6030
Website
---
3. Yeo Mama Batik – hand-stamped batik cheongsams and shirts
---

Little Lola Batik Sundress, $78
Image credit: Yeo Mama Batik
Helmed by a mother-daughter duo, Yeo Mama Batik carries batik clothes for both genders that are created using traditional handmade fabric from Indonesia.

Little Aliz A Line Batik Cheongsam Dress, $88
Image credit: Yeo Mama Batik
They pride themselves in their batik cheongsams which are perfect for Chinese New Year, though they do have sundresses, jumpsuits, and cocktail dresses for everyday wear. Dads and their boys can also look dapper together with shirts made from the same fabric.

Northern Lights Batik Shirt for men ($88) and boys ($68)
Image adapted from: Yeo Mama Batik, Yeo Mama Batik
Prices may be steeper here, but that's usually the case for quality hand-stamped batik.
Address: 65 Ubi Road 1, #01-87 Oxley Bizhub 1, Singapore 408729
Opening hours: 1PM-7PM, Daily
Website
---
4. Pocketpig Diary – casual Korean-style family outfits
---

Family Royal Garden Style set – $21 for boys, $27 for girls, $28 for dads, $30 for mums
Image credit: Pocketpig Diary
If simple and fresh is what you're going for, look to Pocketpig Diary for their casual Korean-style family outfits, suitable for those with toddlers and primary school-aged children. They have a lot of tee sets, which is great if you're the sort of fam who goes on regular outdoor excursions to parks and playgrounds.

Family Wears Red and White set – $9.90 for kids, $14.90 for parents
Image credit: Pocketpig Diary
Their Mother & Kids collection has options for those with children of up to 15 years old, with a dress costing around $20.

Girls White Elegant Dress, $29.90
Image credit: Pocketpig Diary
---
5. Enchanté – authentic 
t
okidoki clothing
---

California Dreamin' Leggings
Image adapted from: Enchanté
If you and your lil' tykes share the same love for tokidoki, get your themed clothing fix at Enchanté, Singapore's distributor for the brand's licensed apparel, accessories, and collectible toys.

tokidoki Cosmo: Rainbow Logo Tee – $26.60 for kids and $39.90 for adults
Image adapted from: Enchanté, Enchanté
A lot of their pieces are released in collections, so they're pretty much limited edition – get them while stocks last! Items range from simple unisex t-shirts, to wrap dresses, and leggings to own that athleisure trend with.

Owners of Enchanté with their kids and local celebrities who endorse the brand
Image credit: @enchante_singapore
Find their stockists here, or make your purchase online.
Website
---
6. Mon Bébé – flowy dresses, swimwear, and boys' shirts
---

Julia & Jude Stripes – dresses for girls and mums, and shirts for boys (from $42.90)
Image credit: Mon Bébé
Mon Bébé is popular for their tulle tutu dresses and flowy silhouettes, which makes moving around easy breezy for those with active little girls who like running about. Prices for a simple girls' top and shorts set or dress start from $29.90, though long summer dresses with flared skirts and louder prints average around $45.

Blossom One-piece Swimsuit ($49.90)
Image credit: Mon Bébé
The Mama & Me sets cater to babies all the way to tweens of up to 14 years old, and also include a selection of swimwear that's colourful and modest.

Moroccan Stripes Twinning ($69.90)
Image credit: Mon Bébé
They don't stock clothes for dads, but mums can still twin with their sons as there's a small selection of boys' shirts to match with their dresses.
Apart from the matching sets, there's also a special Enchanted Princess collection with handmade fairytale-inspired dresses for your little queen to channel her inner Snow White or Elsa in.
---
7. Dear Collective – dual-function maternity & nursing clothes
---

Image credit: @dearcollective
Although it started out as an online store, Dear Collective has recently opened up their first physical boutique at Harbourfront Centre, so you can have a look and feel of their dual-function maternity and nursing clothes before deciding on a purchase.

Noelle Nursing Dress ($49) and Noelle Kids Shirt ($35)
Image adapted from: Dear Collective, Dear Collective
Their Mini Me twin-wear collection is suited for those with toddlers. While it mainly includes dresses for girls, your little man is not forgotten either, with a small range of collared boys' shirts and unisex tees.

Riko Bodycon Nursing Dress ($48) and Rie Kids Tee ($25) | Kyra Nursing Dress ($47) and Cassa Kids Dress ($26)
Image credit: @vinvola, @dearcollective
Address: 1 Maritime Square, #03-12A Harbourfront Centre, Singapore 099253
Opening hours: 10AM-9PM
Website
---
8
. Our Second Nature – artsy abstract prints
---

Harbour Midi Dress ($109), unisex Harbour Tee ($35), and Harbour Shift Dress ($55) for girls
Image adapted from: Our Second Nature
Our Second Nature is for the free spirits who dare to rock over 8 hues on one piece of clothing. Their designs either come in delightful candy colours, or splashed with all shades of the rainbow in random blotches and streaks – much like wearable abstract art.

Image credit: @mmmbling
Their kids' apparel may not be 100% identical to the mothers' version, but they're both made using the same cloth. This means mum can keep her getup slightly more mature and flattering on her curves, while kiddo gets to enjoy a more child-appropriate cutting.

Image credit: @sandydandyy
Address: 43 Jalan Merah Saga, Chip Bee Gardens, Singapore 278115
Opening hours: Mon – Thu 10AM-6PM | Fri – 10AM-9PM
Website
---
9
. Little Cria – matching sets for the whole family
---

Pink Polo Dress & Shirt Set – from $25 for kids and $35 for parents
Image credit: Little Cria
Little Cria focuses mainly on kidswear with unique designs like animal overalls, and even yukatas and tulle-shirt cheongsams. While their selection of family sets isn't as vast, they're tasteful and versatile, which makes them an easy choice even if everyone in the household has varying tastes in apparel.

Red Mandarin Collar Dress & Shirt
Image credit: @mamasinfinitylove
They also have a few mother-daughter A-line sets, which will bring out your little lady's sweet innocent nature – while hiding any of your post-pregnancy weight-gain thanks to the loose cut.

Image credit: Little Cria
---
10. 
A for Arcade – around for over 14 years
---

Image adapted from: @aforarcade

With over 14 years in operation and still going strong, you can't go wrong with A for Arcade. Once just a blogshop for women, they've since expanded to include a range of men's clothes (Arcade Men), and most recently, a Mini collection for your fun-sized darling.

Image credit: @aforarcade, @aforarcade
Currently, twinning items are only for mums and kids, featuring playful prints in light tones. Girls' dresses average around $35, while boys' shirts cost around $32. Here's hoping they'll soon add some matching pieces for dads as well!
---
Mother-child twinning outfits in Singapore
---
Wearing matching clothing with your children is a great way to bond with them, as it fosters a sense of family unity. While your little ones will be the best-dressed kids on the block, wearing outfit similar to theirs will also make you feel younger – because who says parents have to dress like aunties and uncles!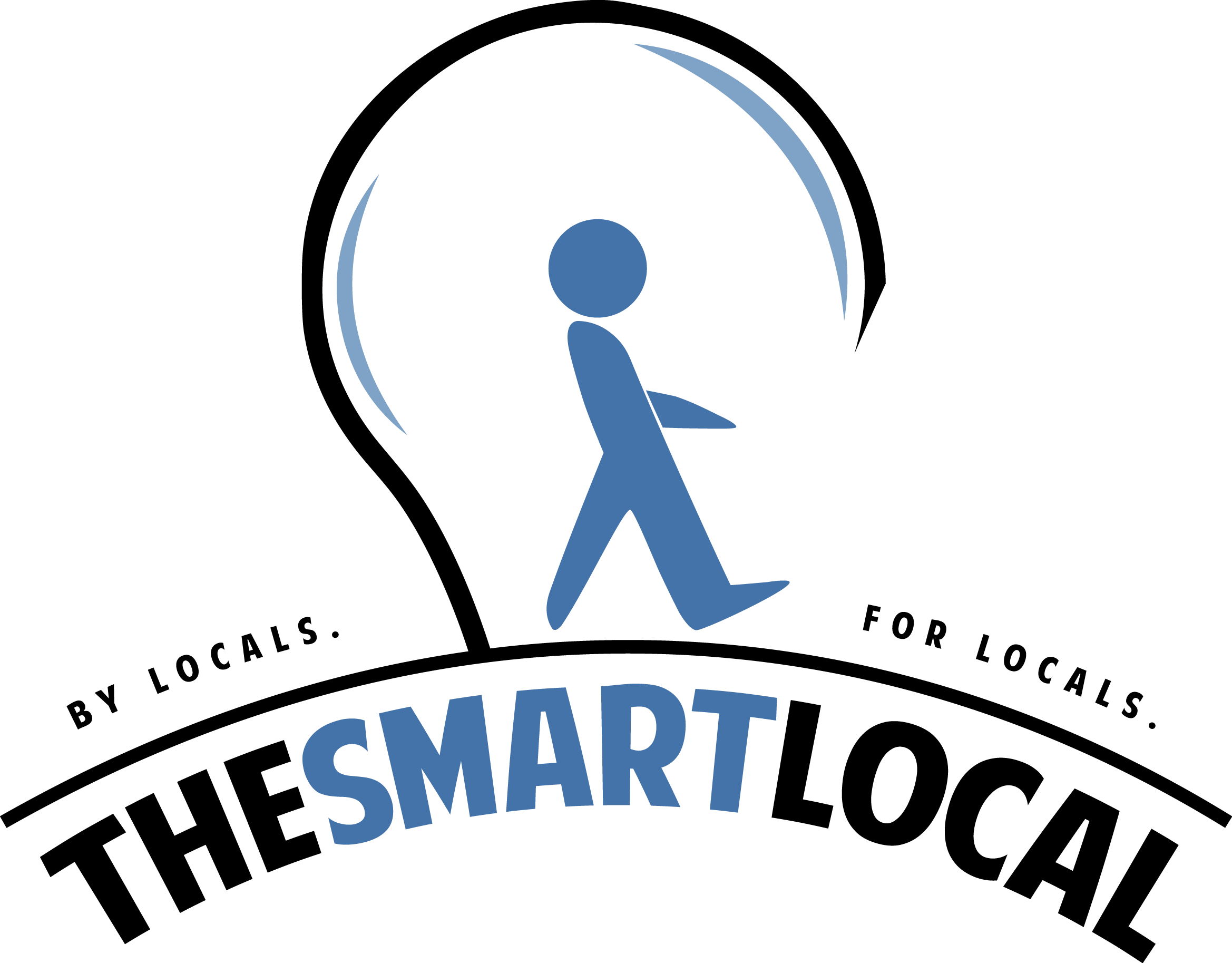 Drop us your email so you won't miss the latest news.