Outdoor things to do in Hong Kong
---
It's easy to understand Hong Kong's appeal as a getaway destination. When you've got world-class dim sum around every bend, Disneyland, and a treasure trove of cheap buys waiting for you at Mong Kok and Causeway Bay, what's not to love?
But if you're looking to punctuate your shopping and feasting sessions with a little outdoor adventure away from the city the next time you're in Hong Kong, here are 5 great alternatives to hiking at Dragon's Back that will have you checking new experiences off your travel bucket list.
PSA: Hong Kong is ON will double your savings with deals on flights, accommodation and shopping and more. Read till the end to find out more.

---
1. Sunset Peak – conquer Hong Kong's 3rd highest mountain
---
Image credit: @laralexw
If you thought the sight from "Shek O Peak" at 284 metres high was impressive, wait till you scale all 869 metres of Sunset Peak. Aptly named for the glorious views you'll get from its summit at Dusk, Sunset Peak stands tall as the 3rd highest in the whole of Hong Kong.
The trail stretches some 6.5KM and will take you around half a day to complete. Fair warning though, the many sharp bends, sudden ascents and descents do pose quite a challenge so we'd recommend it for the more seasoned hikers out there.

Image credit: @fishlam_hk
Keep an eye out for these abandoned-looking houses on your way up – they'll act as markers letting you know you're close to the top!
Image credit: @chloeiyt
Plan your hike on a day with clear skies and low precipitation to be treated with 360° views of Hong Kong and its surrounds.
Address: Pak Kung Au 伯公坳 bus station, 6WXV+77 Hong Kong
Getting there: To get to the starting point, take the MTR to Tung Chung Station. From there, head over to the nearby bus terminal and take route 3M to Mui Wo. We recommend cabbing to Pak Kung Au Trailhead to save energy.
---
2. High Island East Dam – explore a UNESCO Global geopark
---
The little catchment of water you see here is called a cofferdam that was built over 40 years ago to help with the country's water shortage
For some of us travelling with family and friends, "hiking" translates to walking at a leisurely pace with unlimited breaks and photo stops. If you can 100% relate to that, then High Island East Dam on Sai Kung Island, a UNESCO Global geopark, is just the spot for those who want to immerse themselves in the thick of nature without all the sweating. 
With gorgeous sweeping views of the South China Sea, High Island East Dam also comes with a geographic history dating back some 250 million years. 
While the Tetris-like dolosse blocks that make up the dam might be captivating, the island's main highlight is its many hexagonal basalt columns can be found along the 9KM main stretch leading to Tai Mong Tsai Road and Sai Kung Man Yee Road.
Incredible views are hard to resist, and the view from the top of Fa Shan is well worth the 1-hour hike up to really maximise your trip here.
Not only will you be treated to a view of Hong Kong's many islands and peninsulas, but you'll also get to see the natural wonder that is the Po Pin Chau sea stack – a standalone island boasting a whole cliff face of basalt columns.
The view of Po Pin Chau from Fa Shan
Image credit: @ronineel
Address: Maclehose Trail Sec. 1, Sai Kung, Hong Kong
Getting there: Take the MTR to Hang Hau station which is on the purple line, then hop on a minibus which will take you to Sai Kung. Then, you can choose from either the flexi or the tour option: 
Flexi:

Take a 30-minute taxi ride (roughly

HKD130, ~S$22.57

) to

High Island East Dam

then go on a 9KM scenic hike back to

Pak Tam Chung

which will take about 3 hours. From there, you can board any bus to get back to

Sai Kung

pier.

Tour:

Book a 3-hour tour at the visitor centre for about

100KHD (~S$17.36)

. A tour bus will bring you all the way to

High Island East Dam

and allow you to freely explore the area for an hour or so before taking you back to

Sai Kung

pier. Note that the tour is only available on weekends and during public holidays. 
---
3. Shui Hau Beach – try your hand at kite-boarding and clamming
---
Image credit: @jlaracine
When it comes to beautiful beaches, Lantau Island will always take the cake. There's just something magical about the sprawling mountainous backdrop of green right next to the ocean that makes you feel like you're in Hawaii. 
For your fill of adventure, head over to the idyllic Shui Hau beach. Both amateurs and water sports enthusiasts flock there for its shallow, flat waters and strong winds – conditions that are perfect for kiteboarding. 
Image credit: @heather_sung
On the flip side of things, during low tide, the sea recedes far into the horizon, revealing a black sand goldmine of crustaceans and clams all waiting to be unearthed. The mudflat is such a popular spot for clamming that there's even a store that lets you rent clamming equipment a short 10-minute walk from the beach.
Image credit: @james_luke_mom
You can choose to take your "loot" of the day home or have them whipped into a yummy meal by the stall owner of the rental shop.
Address: Shui Hau, Lantau
Getting there: Take the MTR to Tung Chung station at the end of the yellow line then walk to the bus stop near Ngong Ping 360 Cable Station. Board either Bus 11 or Bus 23 for only HKD11.80 (~S$2.05) and HKD17.20 (~S$2.99) respectively on weekdays – both buses will stop at Shui Hau along the way.
---
4. Sai Yuen Farm – stargaze while glamping in a geodesic dome
---
If you're looking to take a longer break from Hong Kong's concrete jungle, then sign yourself up for a glamping adventure over at Sai Yuen Farm. Its geodesic domes have see-through roofs and house a total of 4 pax and come fitted with air-conditioning, private shower facilities and complimentary amenities such as towels, slipper, soap and shampoo.
Image credit: @rinishah89
Located on the top-most part of the 11-acres Sai Yuen Farm sits on, the domes will give you a splendid view of the milky way when night falls. Aside from the domes, the farm also offers a whole range of accommodation types from Native American Teepees and Mongolian Gers to Romantic Tree Cocoon and African Safari Tent. 

Image credit: @nashtseung

Their romantic tree cocoons
Activity-wise, the farm has a high-element tree-top canopy walk and offers a few team-bonding sports such as jungle archery combat and bubble soccer. Families with younglings can also hit up the goat pen and partake in their milder activities such as roasting their own Beggar's Chicken and taking up an African drum workshop.
You can even rent your own BBQ table top stove for a BBQ party. The table top stove pictured above is a 36cm charcoal grill rack good for 3-4 people (HKD120, ~S$
Address: Saiyuen, Cheung Chau, DD CC  Lot 12
Getting there: Take a 1-hour ferry ride from Central Pier 5 to Cheung Chau. The ferry will only cost you 13.20HKD (~S$2.31) and they depart every hour or so – we recommend checking the arrival timings on the boards at the entrance.
---
5. Cheung Chau – explore the island through night kayaking
---
While you're on the beautiful island of Cheung Chau, you might want to check night kayaking off your list. All the action starts at the Cheung Chau Windsurfing Centre at 6PM where a guide will greet you and lead you to your kayaks.
The early start gets you on the waters and lets you do a little exploring about Nam Tam Wan before the sun begins to set. Those with Lady Luck by your side might even spot some bioluminescent algae which will glow a vivid blue and illuminate the dark waters, breathing life into the night sea.  
Image credit: @jo_bellec
Once back on land, you can fuel up on some of Cheung Chau's famed seafood at Praya Street and finish off with some dessert at 長洲冰室 (Cheung Chau Ice Room)!
Address: No. 1 Hak Pai Road, Cheung Chau, Hong Kong
Getting there: Take a 1-hour ferry ride (13.20HKD, ~S$2.31) from Central Pier 5 to Cheung Chau. Then head to the Cheung Chau Windsurfing Centre along the beach.
---
Explore Hong Kong's great outdoors
---
Image credit: HKTB
Shopping and feasting may be the default activities we partake in on a getaway to Hong Kong, but this list just proves that there's so much more to the city than meets the eye. 
If you're already eyeing these activities for your next trip, you can now do so and pocket some discounts while you're at it. Hong Kong is ON gives you a whole plethora of discounts on flights, hotels, attractions and more. Score a Cathay Pacific flight to Hong Kong at a special fare of $218 all-in, you'll even get to redeem a free Ocean Park ticket for each ticket purchased*!
Look forward to price cuts on Airport Express tickets, one-for-one sky passes for The Peak tram, and food deals such as buy-4-get-1-free on afternoon tea sets.
Travel tip: You'll be able to check for real-time updates on Hong Kong's news, transportation prior to your trip here!
*While stocks last
Read more of our other Hong Kong articles here: 
---
This post was brought to you by the Hong Kong Tourism Board.
Photography by Heng Wei Shin and John Lim.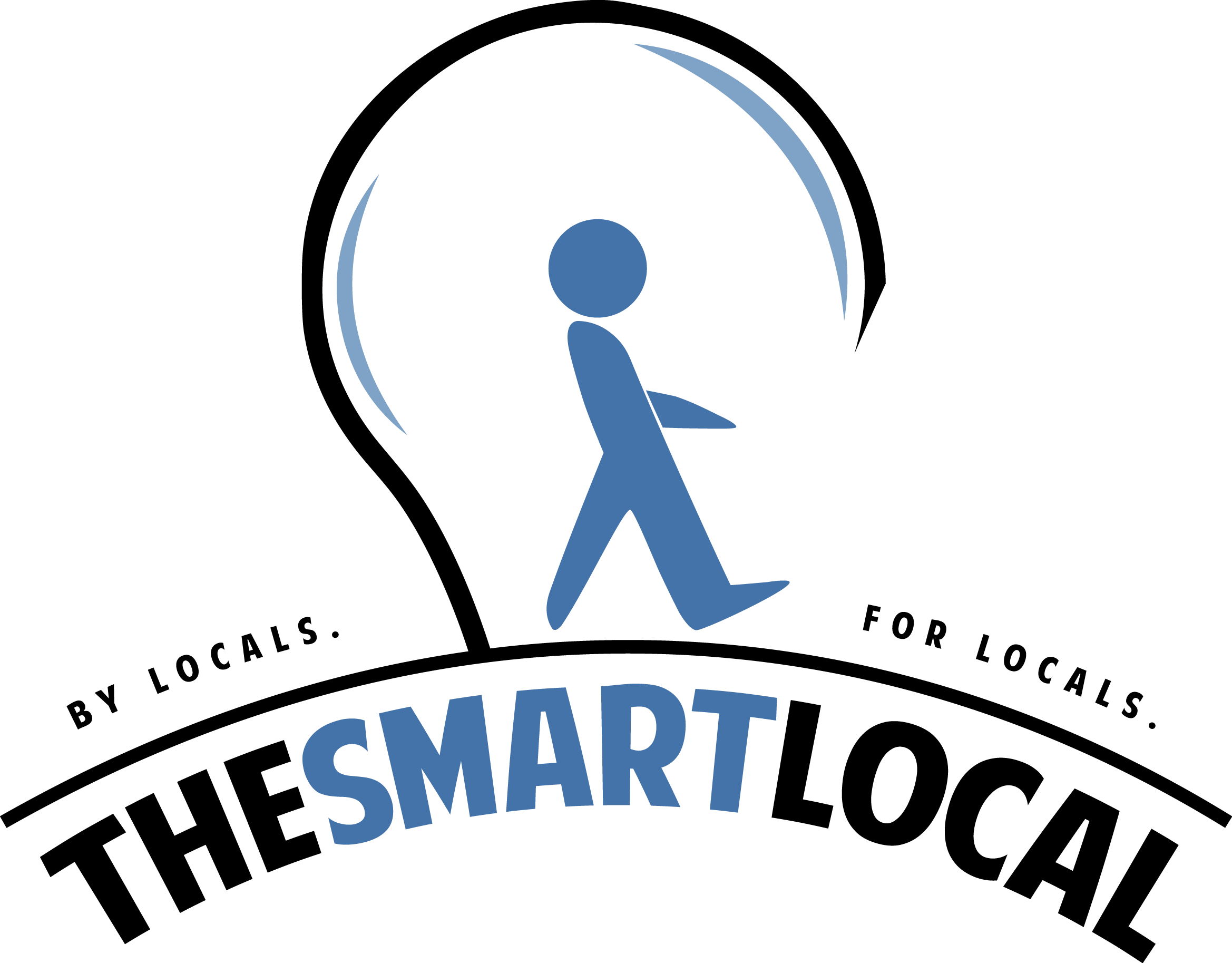 Drop us your email so you won't miss the latest news.