Activities in neighbourhood parks & gardens
---
You finally have a free day from work or school, and you're gleefully planning how to spend your time. But the excitement wavers – you're stuck with the same old boring things to do in Singapore. Before you throw your hands up in defeat, we've rounded up 8 unique activities in neighbourhood parks and gardens for you to consider. 
Whether you're an outdoorsy guy/gal, parents to energetic kiddos, or a proud paw-rent, there are plenty of gems to check out. Without further ado, as The Backyardigans would say, let's get into the thick of it.
---
1. Jurong Lake Gardens – 13 play zones for kids & new skatepark
---

Image adapted from: @aussie_boymum_in_singapore via Instagram
Calling all the young and young at heart: the Forest Ramble is the new it place in the West – in more ways than one.

Image credit: @mychirpylife via Instagram
Located inside Lakeside Garden, this outdoor play area – AKA one of Singapore's Nature Playgardens – features 13 sections for you and the fam to go wild at. It takes on an adorable nature theme so we recommend bringing along your camera for a mini photoshoot. 

Image credit: NParks
Sk8er bois and girls will be glad to know that this will also be the site for the newest SkatePark @ Lakeside Garden. Crowned the biggest outdoor skatepark, this place features 5 skate pods with varying difficulty levels. Once you're done whizzing around, check out the parkour park and 3m-tall bouldering wall for more thrilling activities. 
Google Maps coordinates: Lakeside Garden
SkatePark @ Lakeside Garden opening hours: Tue-Sun 8am-10pm (Closed on Mondays)
---
2. Pasir Ris Park – Bird-watching tower & mangrove forest
---
Ahh, to stroll around greenery with the sounds of the birds chirping in the background – every nature lover's dream. Embark on a journey to Pasir Ris Park, where you can live out this fantasy. 
Pack in some cardio and climb up the 3-storey Bird Watching Tower. Past sightings have included the Black-naped Oriole and Blue-throated Bee-eater. If, like me, you aren't an ornithologist, just know that these are very chio birds. You'll also see various fruit trees on your way up, such as the wild cinnamon tree and mango tree. 
And something less commonly seen in our concrete jungle – the mangrove boardwalk. This 6-hectare mangrove forest lets you get up close and personal with the ecosystem, where you can catch sight of the unique tree roots during low tide. 
Google Maps coordinates: Pasir Ris Park Bird Watching Tower, Pasir Ris Park Mangrove Boardwalk on Google Maps
---
3. West Coast Park – Dog run & promenade for the pups
---

Image credit: @pepper_hujiao via Instagram
Paw-rents might lament that there aren't many places to bring their doggos; West Coast Park is here to prove you wrong. This ginormous dog run and promenade in the southwest of SG has plenty of space for zoomies – but do remember to keep your dogs leashed when outside the dog run. 

You and your pup can seek refuge at the sheltered area. 

Each wash only takes 10 mins to complete.
Before going home, head over to the DIY dog showering booth at the park to rinse off the dirt and mud from the park. Currently each bath costs $10, and shampoos and conditioners are provided. There's also a blow dryer so your dog will leave smelling and looking fresh. 
Google Maps coordinates: West Coast Park Dog Run
---
4. East Coast Park – Free obstacle courses & giant slides
---

The place is suitable for youths aged 13 years and up. 
East Coast Park has brought their A-game with Coastal PlayGrove, where everyone can unleash their inner child. Whiz down the 11.9m-high slide at the Play Tower, or put your Tarzan skills to play at the 4-storey vertical net play area. 
Once you're done monkeying around the play area, make your way to the Nature Playgarden that's perfect for kiddos aged 3-12. This is where you'll be able to embody the jungle boy energy with the mini teepee huts and bamboo tunnel trail that's been crafted with natural materials. 
Google Maps coordinates: East Coast Park Coastal PlayGrove
Coastal PlayGrove opening hours: Tue-Sun 8am-10pm (Closed on Mondays)
Play Tower opening hours: 8am-10pm, Daily
---
5. Bishan-Ang Mo Kio Park – Wheelchair-friendly play area
---

The soft-mat area incorporates a fun scavenger hunt element, where kids can search for various motifs embedded in the playground. 
The Bishan-Ang Mo Kio Park is no stranger to those who frequent the area. But what most of us gloss over is the wheelchair-accessible playground found here. It sports an all-inclusive merry-go-round and swing so all are welcome to have a go. You'll also find a soft-mat playing area and a sand pit section with a tiny mechanical excavator.   
Butterfly, fly away. Fans of these pollinators can drop by the Butterfly Habitat to spot over 30 different species of butterflies. Nearer to the AMK side is where you'll also find the Therapeutic Garden, home to a wide array of flowers and vegetation that'll be a treat for your eyes and nose. These plants have been curated to boost your mental health and invoke health benefits.
Google Maps coordinates: Bishan-Ang Mo Kio Park Playground, Bishan-Ang Mo Kio Park Butterfly Habitat
---
6.  Fort Canning Park – Realistic Balinese sculptures
---
No need to spend a fortune on plane tickets as Fort Canning Park, or more specifically, Pancur Larangan, will transport you straight to Bali.
Also known as the Forbidden Springs, this place is covered in red bricks and stone statues. With these Balinese decoration dupes, you'll be able to prank your friends into thinking that you've gone overseas.

Image adapted from: @aaaaaluv, @shaunwee.js via Instagram
Then, hit up Jubilee Park that's also in Fort Canning Park. Pretend you're roasting some s'mores over the giant "campfire" while surrounded in thick greenery. There are wooden logs on which you can chill or snap camping-inspired photos.
Families can also check out the big slides for kids to zoom down, plus the sandpit area for making sandcastles. Differently-abled visitors can also have a whirl on the wheelchair-inclusive swings.
Google Maps coordinates: Fort Canning Park Pancur Larangan, Fort Canning Jubilee Park
---
7. Thomson Nature Park – Village ruins from the 1930s
---

Remember to respectfully admire it from the pathway and refrain from climbing in, lest you damage anything. 
If you're wondering whether the ruins within Thomson Nature Park are a forgotten relic of Singapore's past, think again.
The site is actually the result of a very deliberate conservation effort courtesy of NParks. The remains of the village are kept untouched, offering the public a new way of connecting with nature through the flora and fauna emerging around it.
To get to the fixture, simply follow the Ruins & Figs Trail. With the power of the camera's zoom function, we were able to see old remnants of the Hainanese villagers' homes – like small bowls within what looked like a kitchen. You'll also be able to spot fig trees that are over 50 years old at this trail.
Google Maps coordinates: Thomson Nature Park
---
8. Singapore Botanic Gardens – New outdoor playground
---
Did you think we'd forget about the Singapore Botanic Gardens? The gardens is bustling with cool activities to do, including the newest COMO Adventure Grove that'll have your kiddos going gaga.

This Nature Playgarden is hugely inspired by nature, from the giant branches and root-like climbing structures to the 5.8m-tall tree tower. 
To be properly enveloped by Mother Nature, swing by the Rain Forest or The Learning Forest and bask in the dense greenery. Maybe practise a little forest bathing, if you will. If you're curious about the types of trees here, look out for the educational sign boards along the paths that'll feed you with everything you need to know. 
And if you'd like to see where it all started, follow the signs and head over to the Seed Bank. Visitors can peep into the labs and observe how the in-house researchers store and care for the diverse range of plant seeds. From there, you can take a walk around the gallery and read up on the BTS of what goes on here.   
Google Maps coordinates:
---
Unique activities to try out at Singapore's neighbourhood parks
---
The next time you're tasked to plan a gathering, take a page out of this article and give these activities a go – plus points for their accessibility since they're in neighbourhood parks. No longer will you hear your friends or family complain, "Sian, Singapore so boring". 

Park Beats at Pasir Ris Park.
To further amp up your visit, NParks has launched Park Beats – a Spotify playlist with songs that relate to your time at the parks. This campaign is part of the City in Nature initiative, and they've planted structures in 5 convenient locations: Bishan-Ang Mo Kio Park, East Coast Park, Jurong Lake Gardens, Pasir Ris Park, and West Coast Park. 

Spot this at West Coast Park.
Hang on, what structure? These recycled wooden logs have the playlist barcode engraved, so you can access the playlist by scanning it on Spotify. 
We won't gatekeep the songs, so here's the Park Beats playlist. But hey, head down to the parks yourself so you can immerse yourself in nature and recharge your mental batteries.
All that's left to do is press play and vibe to the tunes. Who knows, you might even discover some sick beats which you'll add to your own repertoire. Now you've got some non-basic tunes to accompany your non-basic activities. 
---
This post was brought to you by NParks.
Photography by Clement Sim.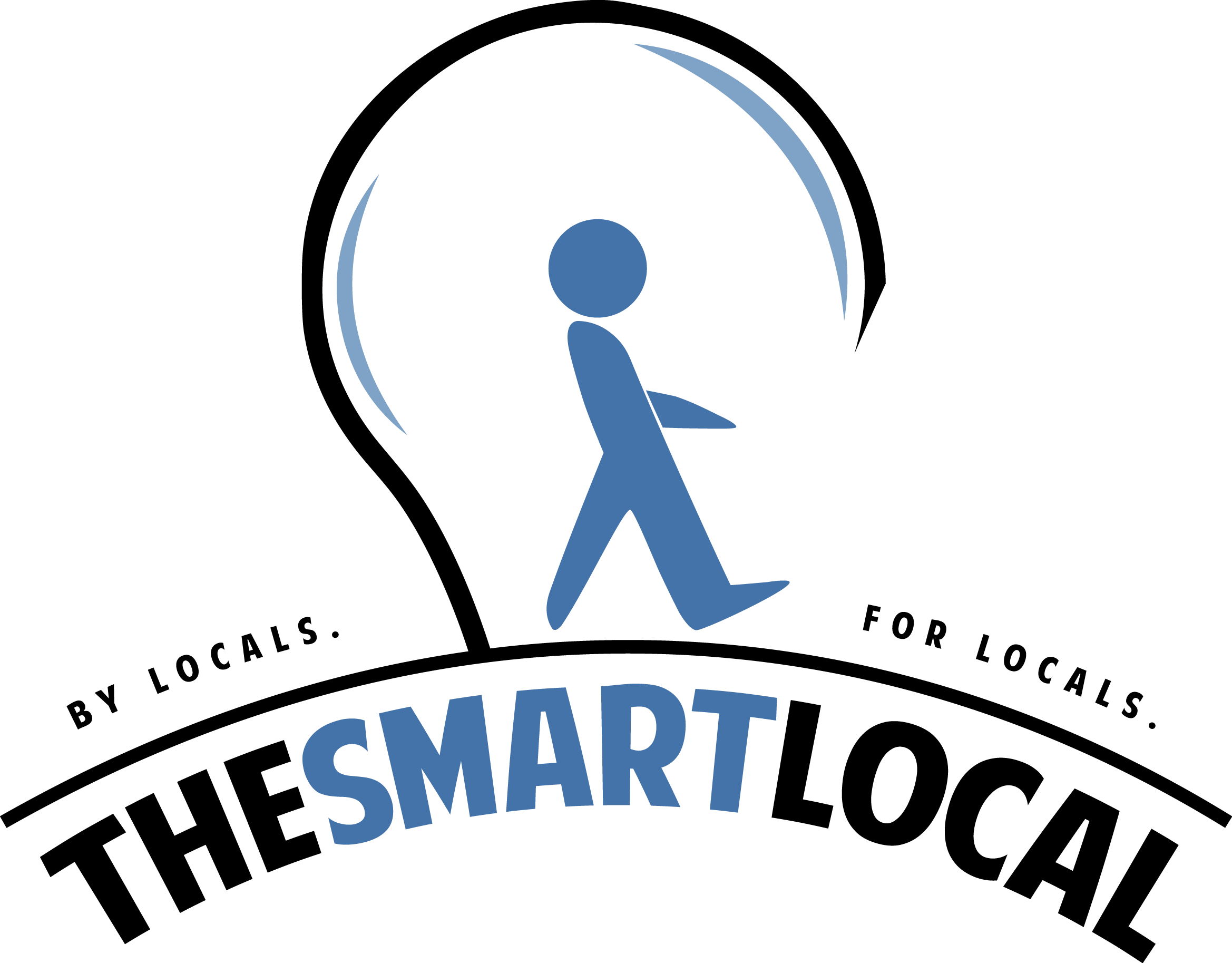 Drop us your email so you won't miss the latest news.