Things to do in West Coast Park
---
Have you been to West Coast Park before? 
A) Yes
B) No
C) There's such a thing?
East Coast Park often gets all the glory. Its west-side cousin, on the other hand, is often dismissed as a tiny, ulu, and very much forgettable spot. If you don't live anywhere nearby, chances are you might not have found a reason to visit. 
As an Eastie, I had zero clue where it was, much less what it had to offer. But as it turns out, the underrated gem of the West has a myriad of things to do in store. From quiet marshlands to a waterfront pizzeria, here are eight things you can do at West Coast Park:
---
1. Spot terrapins and herons at the Marshland Boardwalk 
---
Towards one end of the park is the Marshland Boardwalk, a tiny green sanctuary lined with a little lake and wooden path leading through. While not the largest, it looks like a section out of MacRitchie where you can relax among the shade of the trees.
For those interested in wildlife watching, come by in the mornings and keep a keen eye out. Species of birds such as White-breasted Waterhen, Striated Heron and hornbills come by occasionally, and are known to be more active around sunrise.
If you're lucky, you may spot other animals such as otters, terrapins and monitor lizards in the waters and mangrove shrubs.

Spotted: terrapins
---
2. Bring your pup for a run at the free public dog park
---
For chonky doggos in need of exercise, the West Coast Park Dog Run is one of the largest in Singapore. Not many know of its existence, so if your furbaby is a shy one, this is a great spot for it to explore without feeling stressed out by large packs of dogs. 

Wooden log obstacle course
Image credit: @lim_tehc
Your furry friend can have a ball trying out the wooden log obstacle course, playing fetch, or simply enjoying the great outdoors. Meanwhile, owners can relax at one of the sheltered tables dotting the facility. 

Image credit: @msmilkylai
No worries if your pup comes back covered in mud. There's a self-service washing booth ($10/10-minute bath) you can use, complete with anti-tick and flea shampoo, conditioner and even a dryer to clean up your dog before heading home. Free water points are also available within the pen, so bring along a water bowl for refills.

Image credit: @furrypups
Also read our article on dog runs in Singapore.
---
3. Enjoy pizza with a view at a waterfront Italian restaurant
---
There's nothing quite like spicing up a meal with a spectacular view – so try the waterfront La Pizzeria, where diners are treated to a breathtaking view of the pier. This little pizzeria within the Republic of Singapore Yacht Club remains a hidden gem as many mistake it for being a members-only spot, but it's actually open to the public!
The menu comprises recipes brought in by Neapolitan chef, Francesco Romano, for an authentic Italian dinner with a stunning view. Start off with their buffalo mozzarella Caprese ($14) to whet your appetite, and follow that with a rich, spinach-stuffed Ravioli ($25) slathered with ricotta to fill your tummies.

Primavera Pizza ($22) with prosciutto, mozzarella, parmesan and rocket.
Those coming in groups can also add on the wallet-friendly fire-baked pizzas (from $14) to share.
La Pizzeria
Address: 52 West Coast Ferry Road, Singapore 126887
Opening hours: Sun – Thu 12PM-2.30PM & 6PM-10PM | Fri – Sat 12PM-2.30PM & 6PM-11PM (Closed on Mondays)
Telephone: 6768 9443
La Pizzeria website
---
4. Ride a flying fox at a giant sand-covered playground
---
Flying foxes are a major throwback to the days of our childhood, being some of the biggest joys that outdoor playgrounds used to provide. Both kids and kids at heart will be glad to find that the spacious Adventure Playground is home to four whole lanes of zip lines to hop on to your heart's content without having to stand in line.

Space-themed climbing net
As with the old days, the ground is also all covered in sand to cushion falls as the young ones run around. They'll feel on top of the world scampering up the orbular space-themed and pyramid-shaped climbing nets. 

In a battle of the fittest, kids can also pit themselves against one another in the low-lying obstacle course with more than 10 challenges.
A McDonald's is also conveniently located right next to the playground, so grab a refreshing ice cream or a Happy Meal to refuel after a day out in the sun.
---
5. Aim for bullseye at an archery range hidden under the highway
---
Open Google Maps and you'll find that West Coast Park is bordered on one end by the West Coast Highway. Not just a space for cars to rumble by, the underbelly of this expressway hides an archery range that houses 16 shooting lanes.
Salt & Light Archery, also known as Slarchery, is where experienced archers can fire their arrows from an affordable $5/hour. Beginners, meanwhile, can look forward to a fun shoot here priced from $10 for a 10-arrow try-out, or $35 for a 1-hour introductory course.
If your seaside plans are thwarted by a downpour or overly hot sun, come by this sheltered sweet spot to try something new.
Read about our experience at Salt & Light Archery.
Salt & Light Archery
Address: 2A Clementi Road, Singapore 129803
Opening hours: 10AM-10PM, Daily
Telephone: 8488 6424
Salt & Light Archery website
---
6. Catch the sunset at the Promenade Lookout Jetty
---
Golden hour is often the prettiest time of the day, so instead of wasting it indoors, head outdoors to chase the sunset. The Promenade Lookout Jetty juts out of the park's shoreline, offering a great vantage point to watch the sky fade from orange to black, behind the silhouette of the jetty's many yachts docked nearby. 

View of the jetty from above
Image credit: Azlie Nor
Joggers can time their runs to reach this area at dusk – the best time to catch the sunset is around 7PM. With fishermen and elderly couples frequenting the area, this is a peaceful spot people watch and forget any stressful 9-to-6 troubles. 
Read our guide to sunrise and sunset spots in Singapore for more #goldenhour inspiration.
---
7. Have a picnic or fly kites at the Grand Lawn
---
The Grand Lawn is quite the opposite of this concrete jungle we call home. Providing a breath of fresh air, the wide open space is a whopping 32,000sqm-large. That's large enough to accommodate up to 5,000 people with room to spare. 
The large field is an open canvas for whatever you feel like doing, be it kite-flying or holding a soccer or frisbee match with some friends. Fitspos can jog in circuits on the grass, which will lessen the impact on the joints as opposed to running on hard pavements. 
But if all you'd like to do is nua, bring along a mat and some snacks for a relaxing picnic by the sea.
---
8. Explore the waterfront on a bike from $8/hour
---
At West Coast Park, the bicycle route is situated right along the shoreline with no grass patch or breakwaters in between, so cyclists can expect an unobstructed view of nearby boats and Jurong Island in the distance. Explore the area on your own bike, or rent one from GoCycling, from $8/hour for a single bike. 

Pedal Go-karts ($13/hour) are also available to switch things up
Image credit: GoCycling
Cycling through the park from tip to tail will only take 10 – 20 minutes, but we recommend exploring some of the many park connectors that link West Coast Park to other nature spots in the vicinity. The serene Jurong Lake Gardens lies just a 30-minute bike ride away, with its own GoCycling station for easy bike returns.
GoCycling @ West Coast Park
Address: 51 West Coast Highway, Singapore 126784
Opening hours: Mon – Fri 10AM-8PM | Sat & Sun 8.30AM-8.30PM
Telephone: 9199 8411
GoCycling website
---
Visit West Coast Park
---
It may be a little out of the way for most of us, but if you're looking for something fresh to do in Singapore, try West Coast Park. Regardless of whether you're looking for a new date spot,   playground for your young ones, or cycling route for your 2021 fitness goals, the park has something to offer for everyone.
For more parks guides, read: 
---
Cover image adapted from: TheSmartLocal, @lim_tehc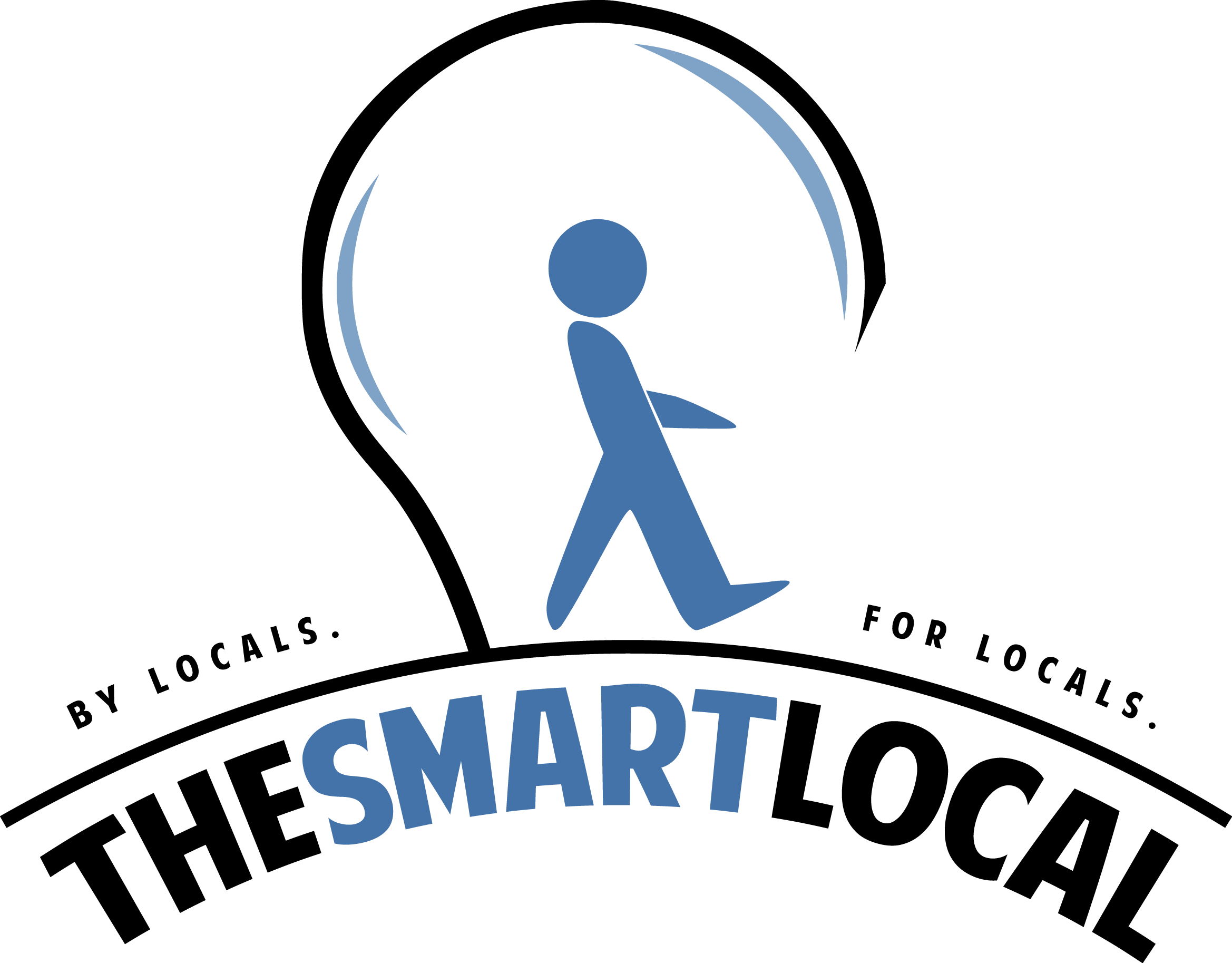 Drop us your email so you won't miss the latest news.