CapitaLand Father's Day promos 2021
---
It's the second Father's Day in a row that we're celebrating in the midst of a pandemic. While we won't be throwing huge get-togethers or booking a weekend trip, we still want to treat our fathers to a little something special. 
With CapitaLand Malls offering a ton of online promos, we can now have a lowkey Father's Day from the safety of our home. Look forward to getting 50% off F&B set meals and up to 20% off gifts. Read on to find out how you can get free delivery, an exclusive $20 discount code and up to $10 cashback too!
---
F&B delivery deals
---

Screenshot taken from Capita3Eats
Most dads are huge foodies, and they'll never say no to a spread of their favourite dishes. With CapitaLand Malls' food delivery platform Capita3Eats offering free delivery*, we can enjoy quality food and family bonding time from the comfort of our own home. Now, we can score all sorts of special dining discounts including 50% off set meals and special Father's Day menus.
*Minimum spend of $40 at participating outlets. 
---
Siam Kitchen (Lot One) – 50% off halal Thai family set
---
We all miss our weekend getaways to Bangkok, but we can still enjoy our favourite Thai street food dishes with halal restaurant Siam Kitchen (Lot One). With 50% off their Stay Home Family Sets, there's every reason for you to order in. The sets are each priced at $51.36 (U.P. $102.72) and are perfect for a family of four. 

Image credit: Creative Eateries
You'll be tucking into classics like Green Curry Chicken, Minced Chicken Basil and Coconut Tom Yum with Chicken. Each set even comes with the choice of four drinks: Thai Iced Tea, Iced Lemongrass or Iced Lemon Tea.  
You can view and order Siam Kitchen's full menu here.
---
Seorae – Korean BBQ set for $79 (U.P. $119)
---
Getting grilled BBQ meats delivered straight to your doorstep is a huge plus when ordering in Seorae's Korean BBQ Set – all the hard work is already done for you. Choose from their Sharing Set ($79, U.P. $119.40) or Premium Set ($96, U.P. $134.30). With both, you'll get a generous portion of grilled galmaegisal (pork skirt) and samgyeopsal (pork belly). 

Image credit: @seoraesg
For those who opt for the premium set, you'll also get bibimbap and a BBQ Kkochi Platter that's made up of pork or beef charcoal-grilled skewers. Both sets also offer free banchan just as if you're dining in. 
You can view and order Seorae's full menu here.
---
Other F&B delivery deals with Capita3Eats
---
Other F&B joints we'll be considering for Father's Day include roast duck specialty restaurant Dian Xiao Er for its Signature Set for 4 Pax ($108) and Peranakan diner Godmama for its Father's Day Set Menu ($128++).

Image credit: (L-R) @piccolo.with.gin, Dian Xiao Er
Between 14th June – 18th July 2021, you can also make a Self Pick-Up order of $25 for $5 cashback (in eCapitaVoucher) – you'll also score 5X STAR$ for all Self Pick-Up orders which you can use to offset future purchases at CapitaLand's stores and restaurants. 
---
Tech & electronics promos
---
Screenshot taken from eCapitaMall
With CapitaLand Malls' online shopping platform eCapitaMall, you can find an array of shopping deals. Techie dads will certainly appreciate a new gadget from eCapitalMall's Electronics & Technology selection. Whether a new pair of dress shoes or a nifty beard trimmer, it's where you can conveniently pick up a gift for this Father's Day. 
From 10th – 20th June 2021, you can even score $20 off a minimum spend of $80 simply by using promo code <ECMXDAD>.
---
Braun Beard Trimmer & Hair Clipper – 13% off
---
Image credit: @lenaja_testegeniesseberichte
An electric shaver is a must-have for any bloke, with the Braun Beard Trimmer & Hair Clipper an easy choice for its 39 length settings and long-lasting rechargeable battery. It's a device that's high-tech enough to judge the length and thickness of your beard or hair, and can automatically adjust the power of the trimmer motor. Perfect for your dad to look sharp in a jiffy! 
From 10th – 20th June 2021, you can purchase the Braun Beard Trimmer & Hair Clipper (BT7240) via eCapitaMall for $138 (U.P. $159).
---
Lenovo 23.8" Monitor – 20% off
---
Image credit: Lenovo
With WFH as the new norm, everyone needs a productive workspace. And for many, that means splurging on a monitor screen instead of hunching over your laptop. Your father is sure to appreciate this Lenovo D24-20 Monitor which spans 23.8 inches, so he no longer has to squint at his emails. 
It also has a near-edgeless design for better visuals, and even a low blue light mode so his eyes don't get fatigued if he's used to working long OT hours. From 10th – 20th June 2021, you can purchase this Lenovo D24-20 Monitor via eCapitaMall for $159 (U.P. $199).
---
Other tech & electronics promos with eCapitaMall
---
Other tech discounts to keep a lookout for include iPhone discounts such as $66 off iPhone 12 and $86 off iPhone 12 mini. 
If you have an audiophile dad, you'll want to upgrade the home's sound system too since eCapitaMall is also offering 15% off the Bose Soundbar 700 + Bass Module ($1,868, U.P. $2,198), and you'll also get a free $100 Futureworld Bose Gift Voucher with every purchase. 
---
Lifestyle shopping discounts
---
Besides tech and electronics, eCapitaMall also has a range of lifestyle products that make quality gifts. From designer wallets to automatic watches, you can easily pick out a little something as a token of appreciation for all your dad's done for you. 
---
SEVENFRIDAY- 5% off all watches
---

Image credit: eCapitaMall
Those wanting to gift their fathers a treasured keepsake should check out SEVENFRIDAY for their luxury automatic watches. The SEVENFRIDAY S1/01 ($1,819.25, U.P. $1,915) is bound to be an immediate favourite for its classic design and see-through animation ring. Now, TSL readers can use promo code <SEVENFRIDAY5> to score 5% off all SEVENFRIDAY watches* via eCapitaMall.
*Valid till 30th June 2021. 
---
PEDRO – suede moccasins with stylish metal bit
---

Image credit: eCapitaMall
A pair of shoes makes or breaks an outfit, and you can now style your dad with these Suede Moccasins from PEDRO. As we all know, most fathers only care about one thing: comfort. Thankfully, these moccasins are equal parts plush and stylish – they're made from a soft calf suede with colour choices of Dark Grey or Sand. 
These moccasins are part of PEDRO's new range and you can get them for $109.09 by shopping through eCapitaMall. 
---
Other lifestyle shopping discounts with eCapitaMall
---
Besides a SEVENFRIDAY watch or PEDRO moccasins, there are many other shopping promos and discounts for Father's Day. This Picardy Shiraz ($52, U.P. $65) is 20% off, and your dad is sure to enjoy these bold flavours. Else, a Braun Buffel Belt Set ($199, U.P $249) will also be a practical gift for your father and it also comes packaged neatly in a gift box. 
---
CapitaLand shopping & dining deals for Father's Day 2021
---
Father's Day is coming fast and you'll want to make it a special day for your dad. Whether a spread of his favourite dishes or a beautifully-wrapped gift, it's a whole lot easier to plan a memorable day with the help of CapitaStar. They also offer both pre-ordering and picking up in-store or doorstep delivery.
To make the most of their shopping and dining deals, you'll first have to sign up to be a CapitaStar Member. 

Image credit: CapitaStar
Download the CapitaStar App (iOS | Android | AppGallery), and when signing up, use promo code <CSTAR2021> for a $5 eCapitaVoucher! It's as simple as that – you can now earn cashback and other rewards by snapping photos of your receipts from your fave CapitaLand Malls stores. Go right ahead and order meals from Capita3Eats and browse shopping promos from eCapitaMall. While doing so, you can also earn STAR$ to help offset future shopping sprees or dining experiences! 
With dining and shopping platforms Capita3Eats and eCapitaMall, you can conveniently celebrate Father's Day by making an order online. In no time at all, voila, a family set meal or a Father's Day gift will be delivered directly to your doorstep. 
---
This post was brought to you by CapitaStar.
Cover image adapted from @seoraesg and @lenaja_testegeniesseberichte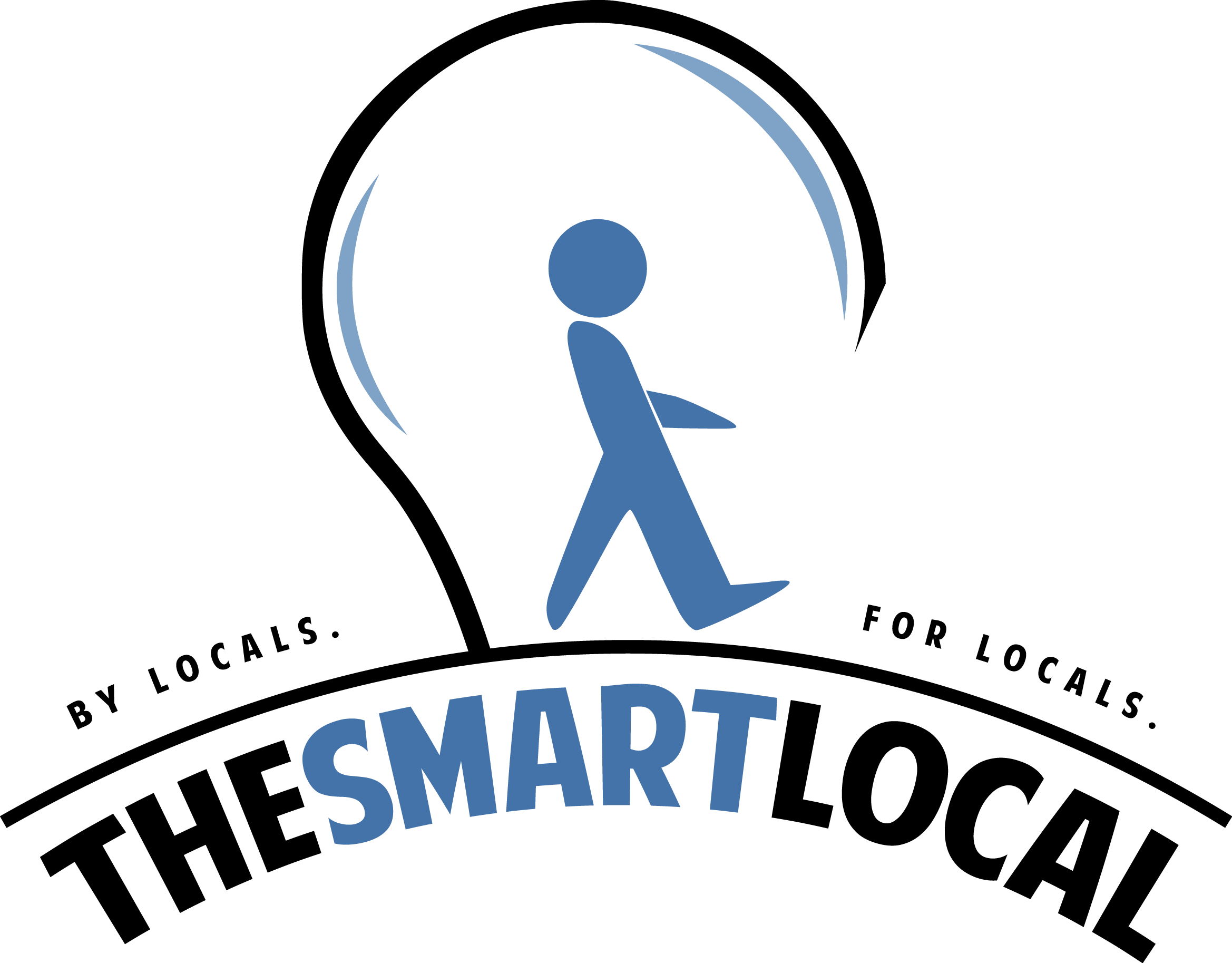 Drop us your email so you won't miss the latest news.