Best gaming TVs in Singapore
---
With next-gen consoles rolling out in Singapore this year, we can finally enjoy our favourite console games in stunning 4K resolution and a blistering fast 120Hz refresh rate. As such, it is only natural for PS5 and Xbox Series X/S owners to pair their prized consoles with TVs that can fully complement the advanced hardware.
Whether you're the proud owner of a next-gen console or a PC gamer looking to game on the big screen, we've sussed out the best gaming TVs in Singapore – including budget options below $900 – so you can enhance your gaming experience. We've also included a quick guide on how to choose a gaming TV, for newbies making their first-time investment.
---
How to choose a gaming TV – features to take note of
---
Input lag
---
Most of us have experienced the extreme frustration of lag, or latency, at least once while gaming. Input lag can be described as the time taken for the signal to translate into the desired action, from the moment you press the button on your controller to what is shown or activated on the screen.
Unlike most gaming monitors, TVs tend to have higher input lag which can delay your ability to react as situations unfold. Therefore, we recommend TVs with a low-latency or gaming mode that ensures the lowest latency possible when gaming.
Note: The term Auto Low-Latency Mode (ALLM) and Game Mode will be used interchangeably.
---
Refresh rate
---
With 4K resolutions becoming the standard for modern TVs, what sets gaming TVs apart from the rest is their refresh rate. Simply put, refresh rate determines how smooth the images on the screen will look and is measured in Hertz (Hz). The higher the number, the smoother your games will appear.
---
HDMI 2.1 availability
---
In order to enjoy 4K resolution and 120Hz refresh rate, you'll need to have a connection capability of at least HDMI 2.1 to be safe, as it is able to send wider bandwidths of data to your TV screen as compared to the now-standard HDMI 2.0 connections. Otherwise, for TVs that support up to 4K/60Hz, a HDMI 2.0 connection would be sufficient.
---
– 

4K/120Hz Gaming TVs –
---
1. LG CX OLED
---

The LG CX OLED supports Nvidia G-Sync, FreeSync and HDMI Forum VRR so you won't have to worry about screen tearing.
Image adapted from: LG
From wide viewing angles for an immersive couch gaming session to great built-in speakers so you don't have to splurge extra on a soundbar, the LG CX OLED combines multiple hardware attributes to give you a cinematic gaming experience.
It comes with a stunning OLED screen that has impressive black levels – it'll even turn off individual pixels for dark scenes, so you won't have to deal with scenes looking grayish rather than true black. Instead, you'll get a crystal clear display with accurate colours and great contrast.
Playing fast-paced games such as Call of Duty or Spider-Man would be a seamless experience too, with its Auto Low-Latency Mode (ALLM) that ensures the lowest latency possible (~13ms). Moreover, it has not one, not two but four HDMI 2.1 ports. You'll be able to plug in a PS5, XBox Series X and your gaming PC all at the same time.
HDMI 2.1 port(s): 4
Game mode: Yes
Sizes: 48", 55", 65", 77"
Price: From $2,588 (48")
Get the LG CX.
---
2. Samsung Q80T QLED
---

Samsung users will be able to add this TV to their Samsung Smart Home ecosystem
Image credit: Samsung
A strong contender for the top spot, the Samsung Q80T boasts the latest features that the Korean brand has to offer in an almost bezel-less (0.9cm), 4K/120Hz screen.
Thanks to its impressive peak brightness, you won't have to worry about annoying reflections or glare even if you game in the living room or a bright and sunny area. In addition, Samsung's QLED technology is known for its vibrant colours, so you'll always be able to enjoy High Dynamic Range (HDR) gaming with visuals that pop.
In addition, Samsung TVs can be integrated into Samsung's Smart Things home ecosystem. You'll be able to cast videos from your phone, quickly broadcast security cam footage to see who is at the door, and set up automations like turning the TV on before you sit on the couch.
Note: The 49" model does not support 120hz and only has a 60hz display without Variable Refresh Rate (VRR).
HDMI 2.1 port(s): 1
Game mode: Yes
Sizes: 49", 55", 65"
Price: From $2,699 on Lazada (55")
Get the Samsung Q80T.
---
3. Sony X90H
---

Image adapted from: Sony
Coming from the PS5 maker itself, the Sony X90H (or X900H in the US) is advertised as a "PS5-ready gaming TV". Equipped with a VA panel which has virtually no risk of permanent burn-in (discolouration on the screen), it'll provide a long-lasting display that is suitable as a PC monitor if you so wish.
While it has all the gaming essentials such as game mode and a 4K/120Hz native display, this model has a narrow viewing angle which makes it less suited for playing on the sofa with your friends. On the upside, it has two HDMI 2.1 ports so you can plug in both the PS5 and Xbox Series X, plus Dolby Vision for crisp HDR visuals.
HDMI 2.1 port(s): 2
Game mode: Yes
Sizes: 55", 65", 75", 85"
Price: From $2,499 (55")
Get the Sony X90H.
---
4. SAMSUNG Q70T QLED
---

Image credit: Samsung
If you need a 4K/120Hz gaming TV that has all the essentials at an affordable price, a Samsung Q70T would be a safe bet.
Like its brother, the Q80T, it has a beautiful QLED display with high contrast ratios for gaming in the dark, and game mode for remarkably low input lag. Unlike the Q80T however, the Q70T has comparably lower peak brightness and a narrower viewing angle. For most of us gamers though, it wouldn't be much of a problem anyway since we usually play in the dark.
For those who'd like to game on a monster 85" TV screen, the Samsung Q70T would also be a solid choice as there are few other local models that offer such a size.
HDMI 2.1 port(s): 1
Game mode: Yes
Sizes: 55", 65", 75", 85"
Price: From $1,899 (55")
Get the Samsung Q70T.
---
5. LG GX OLED
---

Image credit: LG
The LG GX OLED, also known as the Gallery, takes the LG CX OLED to the next level with a slimmer, almost artistic design. Its near bezel-less screen gives a minimal look for maximum immersion and its slim design – measuring 2.4CM at its thickest – allows it to be hung on the wall, making it look like a gallery painting.
If you're willing to splurge on a gaming TV, the LG GX OLED is pretty much the upgraded version of the LG CX OLED with all the gaming features you'll need such as game mode, NVIDIA G-Sync, FreeSync and VRR, and added aesthetics for discerning homeowners.
HDMI 2.1 port(s): 4
Game mode: Yes
Sizes: 55", 65", 77"
Price: From $3,858 (55")
Get the LG GX.
---
– Budget gaming TVs –
---
If you can't justify spending more than a thousand dollars on a TV to go with your new consoles, here are some budget gaming TVs to consider. Unfortunately, these TVs can only go up to 4K resolution at 60Hz, so you won't be getting the best performance out of your next-gen console.
That said, if you primarily play casual games such as Overcooked 2 or games that don't require such high frame rates, these TVs are the best bang-for-buck.
---
6. Samsung TU8000
---

Image credit: Samsung
Strip all the gamer jargon attributes from Samsung's flagship models such as VRR, HDMI 2.1 support and FreeSync, and you will have the entry-level Samsung TU8000. That said, it does have one very important feature that still makes it the top choice in the budget category: game mode.
While it won't be as smooth with a 60Hz refresh rate, gamers will be delighted to know that this TV retains game mode capabilities for low input lag. You'll still have a seamless experience when playing games such as The Last Of Us or Fallout, without compromising on image quality thanks to its deep blacks and high contrast.
HDMI 2.1 support: No
Game mode: Yes
Sizes: 43", 50", 55", 65", 82"
Price: From $899 on Lazada (55")
Get the Samsung TU8000.
---
7. PRISM+ Q Series
---

Note: Kanva Tripod or Quad TV stand comes separately
Image credit: Prism+
If all you've ever wanted is just a big enough screen to play your console games on and couldn't care less about the game-specific features, the PRISM+ Q series would be a good fit.
Made by local brand PRISM, this TV is one of the cheapest options on the market and offers all you need in a typical smart TV. It has an IPS panel with great viewing angles, but at the cost of image quality when compared to OLED/QLED panels.
Most Singaporeans find it good enough for their entertainment needs and it won't disappoint the casual gamer either. A plus point is its sleek and artsy design, making for a statement piece within your living room. You can also purchase an additional Kanva Tripod or Quad stand to perch it up like an art piece, standing out from typical clunky TV consoles.
HDMI 2.1 support: No
Game mode: No
Sizes: 55", 65", 75"
Price: From $769 (55")
Get the PRISM+ Q Series.
---
Best TVs to enhance your gaming experience
---
With next-gen consoles and graphic cards elevating what it means to have an "immersive gaming experience", 4K/120Hz gaming might soon be the norm. So it might be a better choice to spend just a bit more now, to future-proof your gaming setup.
Tip: Although retail prices for the top gaming TVs can seem intimidating, you might be able to score some sweet deals through other platforms such as Carousell or Shopee. I've personally bought my Samsung Q70T for almost half its retail price!
Alternatively, make sure to keep an eye out for IT shows for heavily discounted prices on major brands.
Check out our other electronics-related articles:
---
The products have been ranked in terms of functions, and price from sources and reviews online.
Cover image adapted from (L-R): LG, Samsung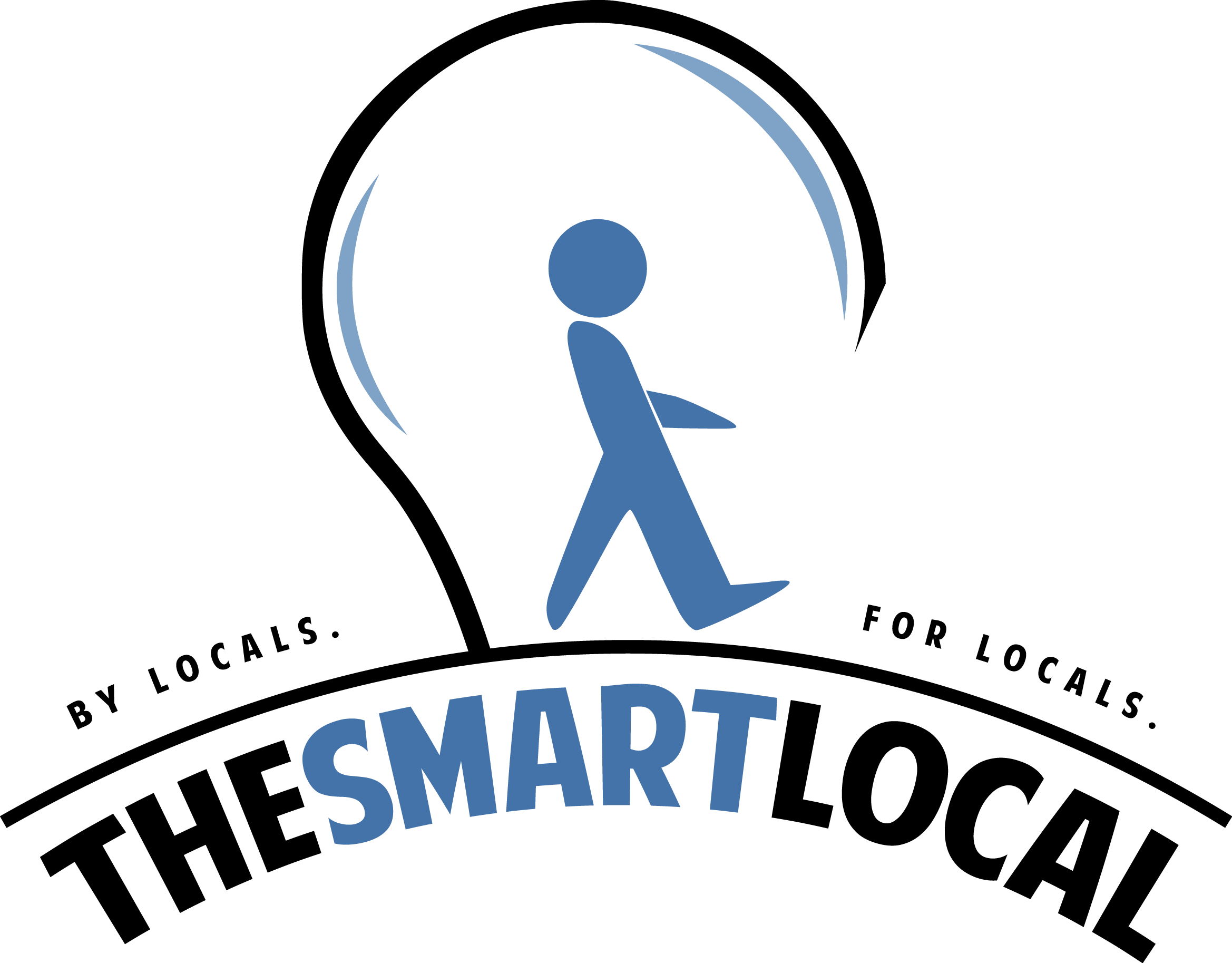 Drop us your email so you won't miss the latest news.