Best smart TVs in Singapore
---
Whether you love blockbuster movies, Korean dramas, or stan Singapore-made shows, smart TVs are the best way to catch the latest shows on a large screen. They don't just support a range of streaming apps like Netflix, Amazon Prime Video and MeWatch; they also sync with your smart home systems and give you more crisp visuals for movie nights in.
To help you find the crowning jewel of your smart home and to upgrade your binge-watching experience, here are the 9 best smart TVs in Singapore you can get your hands on.
---
How to choose a smart TV
---
Size
---

Image credit: Qanvast
Before we even begin, it's essential to narrow down your purchase to one that perfectly fits the dimensions of your viewing area. 
According to LG, the optimal TV should have a diagonal length that measures half of the distance between your couch and screen in inches. This means that for most HDB living rooms with a 3-metre (300CM) distance between the sofa and the TV console, a TV with a minimum size of 40" is ideal.

Image credit: fresh founder
---
Resolution
---
For the clearest picture quality for the price, you'll want to snag a TV with a 4K resolution. You wouldn't have to worry too much, though – currently, the best smart TVs are already 4K. This resolution is also marketed as Ultra HD (UHD), which is basically 4 times the resolution of 1080P Full HD (FHD) videos you might have seen on YouTube. 
This will satisfy most viewers who want to enjoy Netflix on a bigger screen – just make sure to upgrade to a Premium subscription ($19.99/month) to enjoy 4K visuals on compatible titles.
---
Screen tech
---

OLED vs an LCD (QLED) display – the black circle on the right briefly brightens from the flare nearby.
Image adapted from: Quantum OLED
Nevermind the endless jumble of acronyms TV salespeople hurl your way – there are only 2 main types of TV displays you need to know of: LCD and OLED. Having been around for more than a decade, LCD is a mature tech that is usually more affordable. 
It might come as a surprise, but LED display technologies are in fact LCD screens at heart. They simply use longer-lasting LED lights instead of old-school fluorescent tubes for even backlighting; Samsung's QLED tech adds an extra "quantum" colour-boosting filter to the mix.
The newer kid on the block, OLED displays offer the best contrast levels by tweaking and even switching off individual pixels for super crisp visuals. In comparison, LCD screens rely on a constant backlight that shines through the actual display layer, which can cause screen glare and uneven colours.
---
– Best TVs in each class –
---
1. LG OLED evo C3 – Ultra thin
---
Image adapted from: @lg_deustchland via Instagram
When it comes to stunning, high-contrast visuals, OLED displays are hard to beat. The LG OLED evo C3 sets the standard for OLED TVs. Ultra-thin, it can be mounted snugly against your feature wall to snazz up your living room.  Its self-lit function also delivers supreme pictures with rich colours and clear contrasts.
Screen tech: 4K OLED | Dolby Vision
Extra features: Brightness booster, a9 AI processor 4K Gen6, hands-free voice control
Sound: Dolby Vision
Price: from $2,199
Get the LG OLED evo C3
---
2. PRISM+ Q75 – Largest screen with smart features
---

The large 75" screen boasts vibrant visuals for a theatre-like experience at home
Image credit: Prism+ Facebook
With a pretty massive 75" screen, the PRISM+ Q75 is an attention-grabber. Part of PRISM+'s Q series, this Android TV comes with an array of smart features like Google Play Store which gives you access to more than 5,000 apps like Netflix, YouTube and Spotify. 
Alternatively, you can easily use its built-in Chromecast to display content from your phone or tablet on the TV. Google Voice Assistant is also available for couch potatoes to simply command the TV to locate a specific programme with your voice – just saying "Watch Emily In Paris on Netflix" aloud will activate your TV.
For those with smaller living spaces, check out their range of Q series 4K TVs that come in 55" and 65" screens with the same smart features.
Screen tech: 4K Ultra HD | Dolby Vision HDR
Extra features: IPS Panel that guarantees vibrant colours and crisp visuals at all viewing angles
Sound: Dolby Audio + DTS
Price: $1,699
Get the PRISM+ Q75
---
3. Philips 4K UHD OLED TV – AI processor for lifelike images
---
4-sided ambience lights? Check. IMAX-enhanced sound and visuals for a cinematic experience? Check. Compatible with Google Home and Alexa? Mega check. The new Philips 4K UHD OLED TV is here to help you step up your home theatre game. 
Image credit: Philips
What truly sets this unit apart, though, is the AI-driven P5 processor that dishes out the realest displays with crisp colours and smooth details. On top of that, the new OLED screen delivers 30% more brightness than its predecessor, making it the perfect choice for movie marathons and gaming sessions.
This beaut has earned several awards and when you see it, you'll understand why.

Screen tech: 4K Ultra HD
Extra features: P5 AI processor, 4-sided ambience lighting, IMAX-enhanced, DTS PlayFi compatible
Sound: Dolby Atmos Sound

Price:  from $3,129
Get the Philips 4K UHD OLED TV.
---
4. Sony A90J – For a premium IMAX cinema experience
---

Image credit: Sony
Most might know Sony for their headphones and camcorders, but they're one of the biggest film studios in Hollywood, responsible for blockbusters like Jumanji and Spiderman. They're also behind the most premium model on this list, the Sony A90J. 
Certified IMAX Enhanced, this TV is the closest you can get to viewing the epic film format from home – something Singaporeans pay more than double for in cinemas! But even for our everyday sitcoms and dramas, the A90J is a Netflix Recommended TV, boasting a calibrated mode for the best colours and visuals.
Screen tech: 4K OLED | Dolby Atmos
Extra features: Voice control
Sound: Dolby Audio
Price: $4,499
Get the Sony A90J
---
5. Samsung Q95T – Best HDR experience for vivid visuals
---

Image credit: @hosies_electrical via Instagram
Despite being a type of LCD display, Samsung's QLED technology is so advanced that it can easily compete with OLED screens while costing less. Samsung Q95T's QLED display has one of the best contrast ratios on the market, which translates into stunning HDR visuals with a wide range of tones and colours.
It also boasts ultra-wide viewing angles, ensuring everyone has the best seat in the house during Netflix parties. Most smart TVs are Android-based, but Samsung uses its own Tizen software that learns your viewing habits, making it easier for you to access your favourite shows and features. 
It even lets you view 2 streams of content at once by splitting the screen into 2, great for when you're following a yoga class while watching your favourite Kdrama. To add to its sleek design, the TV comes with the One Connect box, which reduces the clutter of cables down to a single white wire.
Screen tech: 4K QLED | HDR 10+
Extra features: One Remote that controls other players and accessories, lets you watch 2 shows at once.
Sound: Object Tracking Sound for realistic audio, syncs with added Q Soundbar sold separately
Price: From $3,771 (55")
Get the Samsung Q95T
---
6. Samsung RU8000 – For gaming & sports fans
---

Image credit: Samsung
When it comes to gaming and sports, having a TV that looks good simply isn't enough. Fast action, like when the camera pans or in a first-person shooter game, can cause screen tearing – annoying, choppy lines across the screen. 
The Samsung RU8000 borrows FreeSync technology from the world of gaming monitors to adapt the TV to the demands of big-screen gaming. That means fast-paced movements aren't as choppy as they would be on other types of screens, so FIFA nights with your pals will be more seamless.
Screen tech: 4K LCD | HDR 10+
Extra features: Fast 1-millisecond response time, Game Enhancer boosts brightness in dark areas.
Sound: Dolby Digital support
Price: From $1,899
Get the Samsung RU8000
---
7. SHARP 4T-C50BK1X – Google Assistant on your remote
---

Image credit: sharpmalaysia
Smart features on TVs usually include video streaming apps, though some include Google Assistant to as an added bonus. For the Sharp 4T-C50BK1X, you'll get dedicated buttons to Netflix and Youtube, along with a Google Assistant button and microphone baked into the remote, letting you access your TV without having to yell.
Taking advantage of the large TV display, you can easily view your calendar and access maps in addition to controlling smart home devices and navigating TV content. Awarded 4 ticks out of 5 according to NEA's Energy Label, it's also the most energy-efficient TV on this list and will save you money in the long run – especially if you're a drama addict.
Screen tech: 4K LED (LCD) | HDR 10
Extra features: On-remote Google Assistant, energy efficiency rating
Sound: Dolby Audio surround sound
Price: From $1,049 (50")
Buy the SHARP 4T-C50BK1X
---
8. Prism+ Q55 – Affordable 55" 4K TV
---

Image credit: Prism+ 
Local display company Prism+ is known for their extensive line of gaming monitors, and it's good news that they've now added TVs to their repertoire. As with their other displays, the Prism+ Q55 comes with an aesthetic, thin-bezel design along with good visuals – all at an affordable price of $799.

You can even opt to mount it on the KANVA Tripod (left, $169) or the KANVA Quad TV stand (right, $199) to transform the TV into a centrepiece
Image credit: Prism+
Screen tech: 4K LCD | HDR
Extra features: Free delivery, installation and digital antenna for local programmes
Sound: Dolby Audio surround sound
Price: $799 (55")
Get the Prism+ Q55
---
9. Xiaomi Mi TV 4S – Larger screen for less
---

Image credit: @jesustc87 via Instagram
Xiaomi is synonymous with smartphones and other household appliances, so it comes as no surprise that they've got a TV too. Despite being the most affordable on this list, the Xiaomi Mi TV 4S is among the largest at 65 inches. 
You'll still get creature comforts like HDR, along with an easy-to-use Android TV interface with access to thousands of apps on the Play Store.
Extra features: Software enhancements to boost action and colours
Screen tech: 4K LCD (LED) | HDR
Sound: Dolby Audio surround sound with 4 speakers
Price: $799
Buy the Xiaomi Mi TV 4S
---
Best smart TVs in Singapore
---
With our smartphones, tablets and laptops already making up a large chunk of our daily lives, it's easy to overlook the importance of selecting a good TV. But bringing together friends and family through movies, sports and gaming, a reliable unit that fits your needs will go a long way in turning your house into a comfortable home.
Check out our other articles on the tech appliances in Singapore:  
---
The products have been ranked in terms of functions, and price from sources and reviews online.
This article contains partial partnership content. However, all opinions are ours.
Original article published on 12th August 2020. Last updated by Samantha Nguyen on 29th May 2023.
Cover image credit: @lg_deustchland, @philipstv.sound via Instagram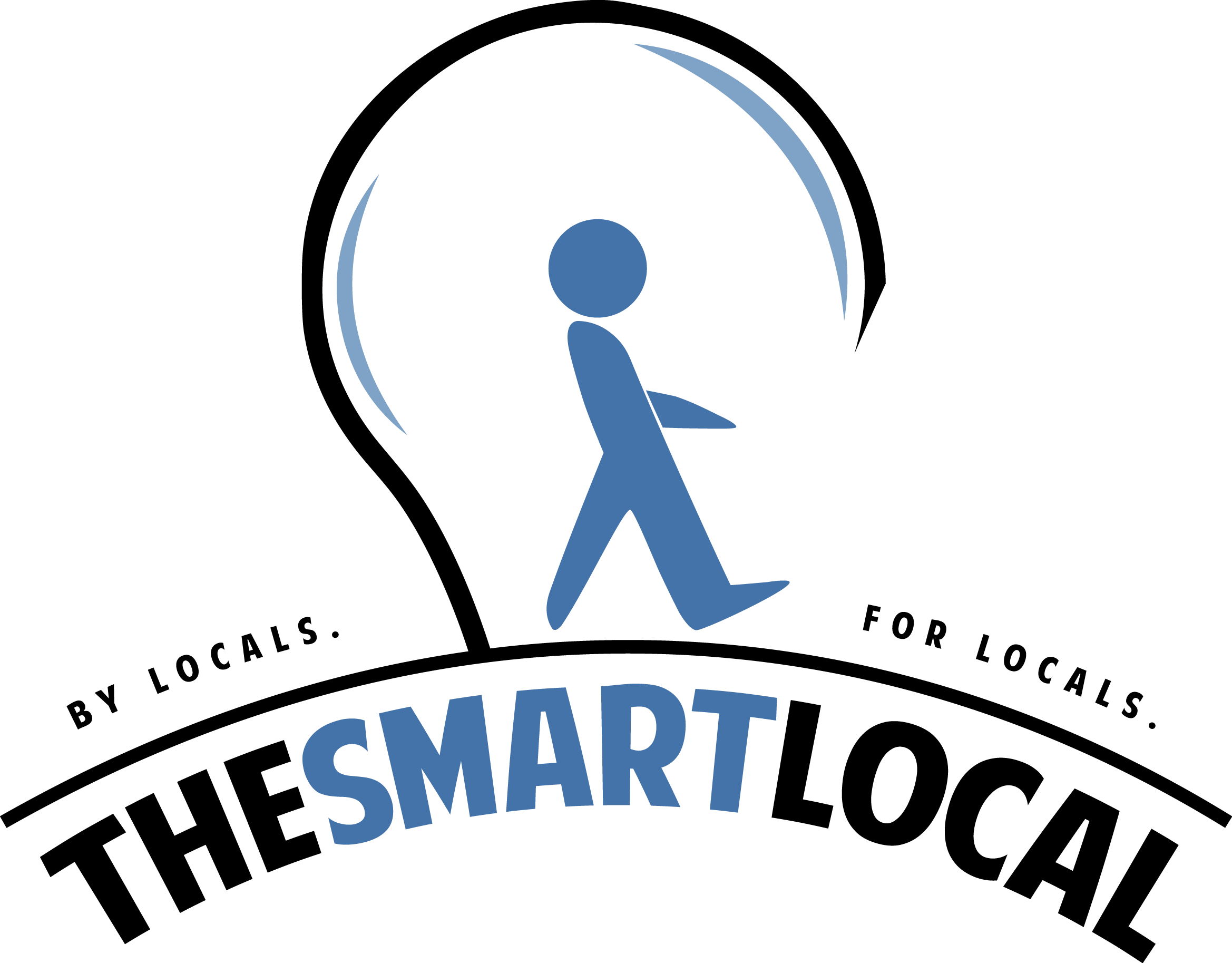 Drop us your email so you won't miss the latest news.